How Many "3" You Can Find in This Picture? (and How many "4")
Test! A graphic shows a smartphone screen and asks us to determine how many 3's can be seen. First we'll take a look at the "How Many 3's" graphic, which has tens of thousands of shares on Facebook as of February.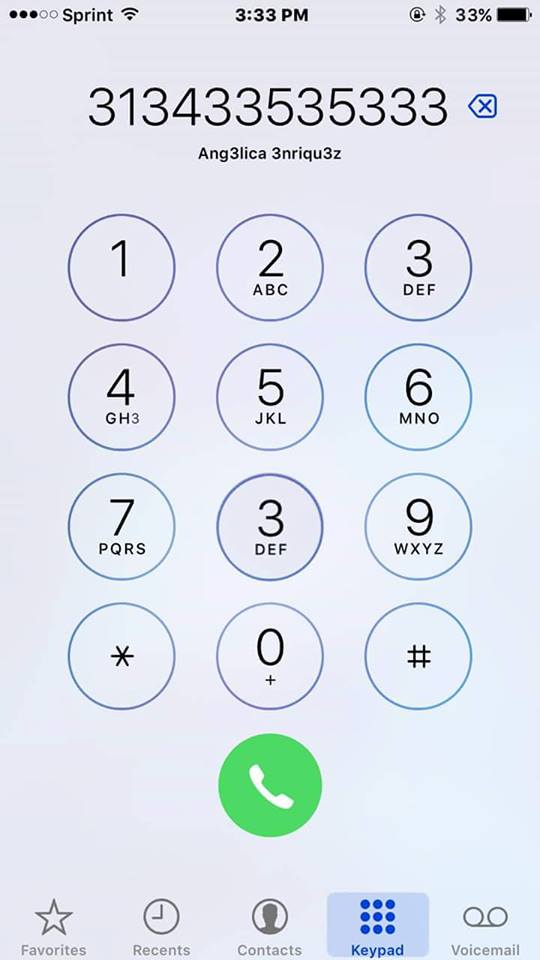 You
can
find
the
answer
below.
…
…
…
…
…
…
…
…
…
…
…
…
…
how many 3's do you see correct answer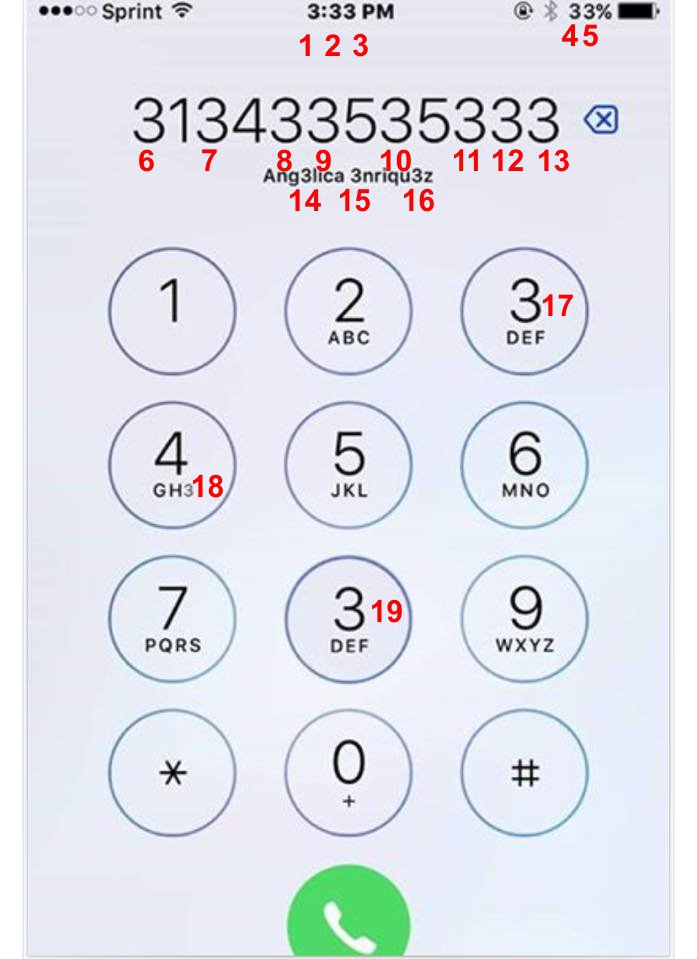 You'll note that whoever created this graphic sneakily put a "3" in place of the small "I" and in place of the number 8 on the dial pad. I've seen some readers claim that the battery's three dots could be considered a "3" along with the 3 bars on the Sprint signal (because the question doesn't specifically state to find the number 3, just "3's"). If you count those, you could make a case for 21 being the answer.
HOW MANY 4'S?
A similar graphic has also circulated with nearly as many shares as the "count the 3's" graphic above. This one asks us to count the number 4.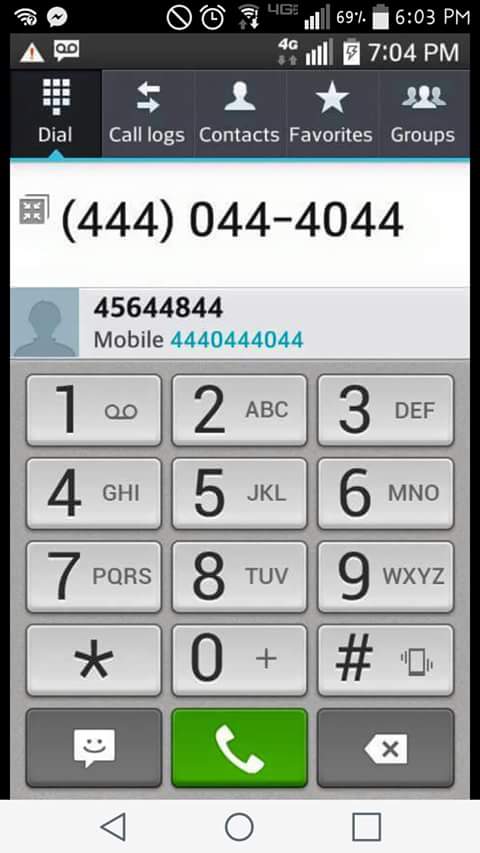 I found a solution of 25, as shown in the graphic below. It appears that some people miss the faint 4G at the top of the graphic, so you'll see a number of readers giving an answer of 24.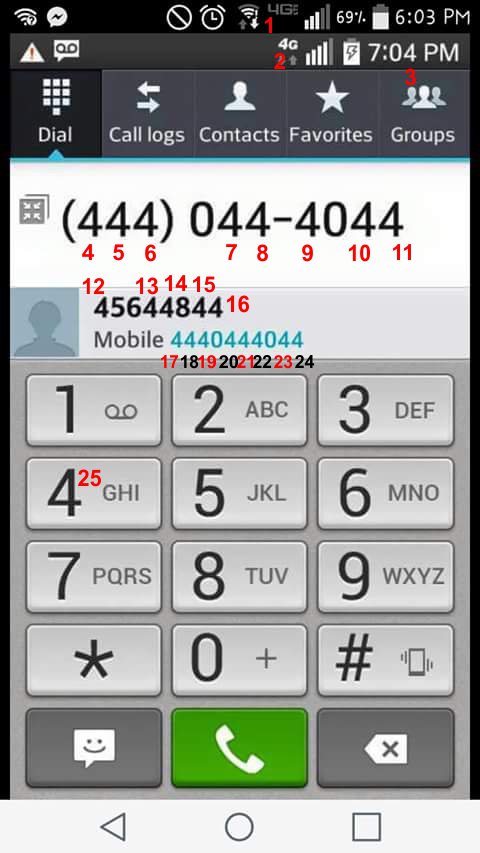 Again, if you count signal strength, you could come up with a solution that's a couple of numbers higher than this.