Lena Dunham's Tattoos – Artistic Design Tattoo on Upper Back
Lena Dunham wore a cool house tattoo at NYU Skirbal Center. The fanatic artistic tattoo derived from the children's book named Eloise. In the book, the writer Kay Thompson told us a fun story about a young girl living in Manhattan with her litter pug.
Tattoo art is such a big business and its love has crossed all boundaries and barriers of nations. You can find a tattooed person in almost all parts of the world.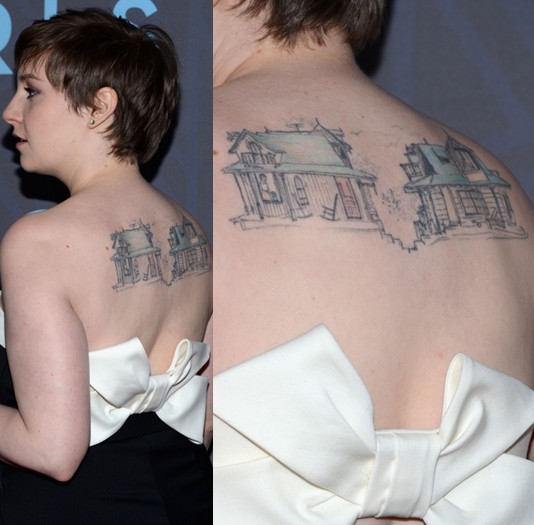 Female tattoos look enhancing and presentable. Higher back tattoos inked as house are quite fabulous to express your style and personality.