Lily Cole's Tattoos – Foot Lettering Tattoo Design
Lily Cole inked a fun foot lettering tattoo when she attended the Fashion 4 Development First Ladies Luncheon at the Pierre Hotel in New York City. The fabulous lettering tattoo on her foot and the high-heel shoe make her whole look more charming.
Foot tattoos just like Lily Cole choose are quite popular among women since it can make women more charming and elegant. So it holds a great important place at women's heart. You can gain some cool and splendid choices for foot tattoos which can make your feet full of art and charm.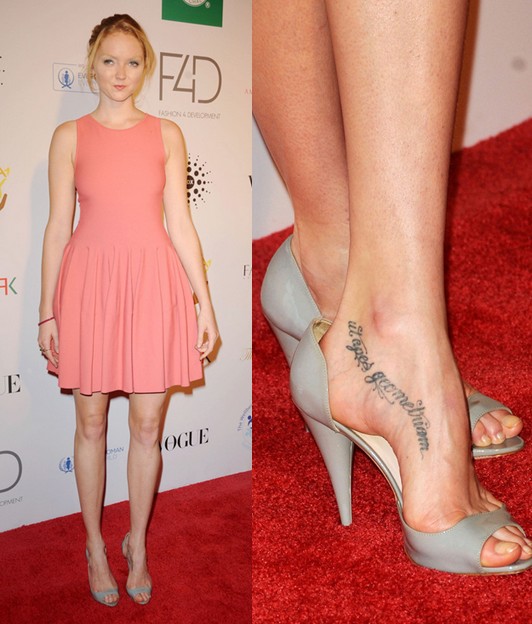 Next time just pick up one stunning and enhancing foot tattoo and then you will draw many people's attention and admiration in no time.