38 Lily Flower Tattoo Designs
Lily is a popular flower and has rich symbolic meanings in different cultures and much of the world.
Liturgically, the lily is a symbol of Christ himself. In Christianity, the lily stands for chastity and purity of Virgin Mary. For example, there is a bundle of white lilies in the arms of the Virgin Mary. In Buddhism, tiger lily portrays mercy and compassion. In Renaissance art, the Lily symbolized purity and innocence. The lily near a coffin symbolizes death.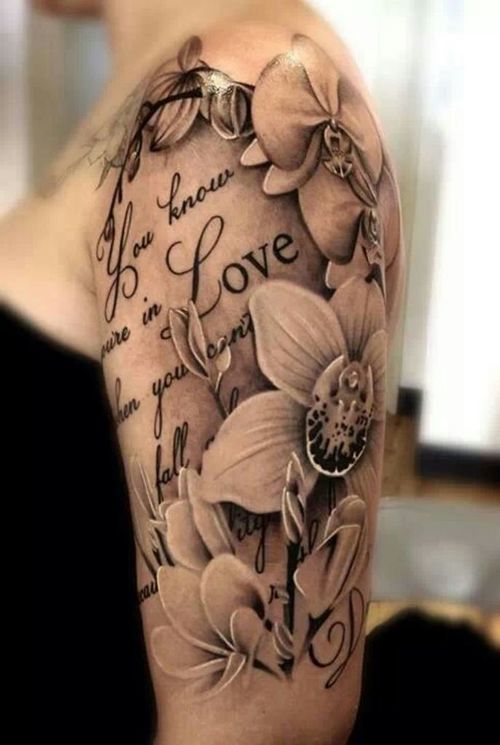 Lilies have a variety of colors. White lilies speak of purity and chastity modesty innocence and virginity. Red lilies represent love and ardor. The orange lilies symbolize happiness and warmth.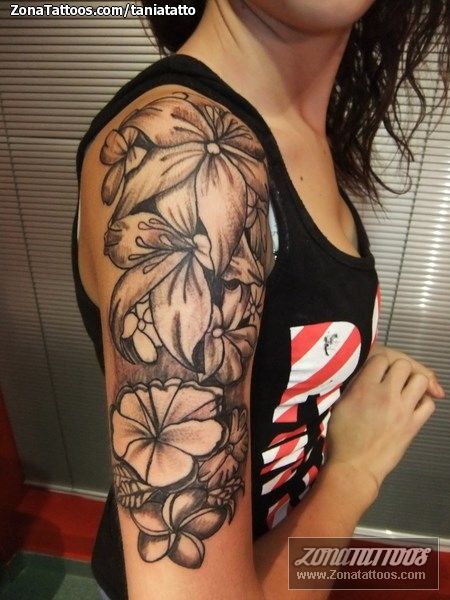 Lily tattoo might be the 2nd popular flower tattoos with rose tattoos as number one. It is most often created by females. A few lily tattoos are created in fun patterns and in muted tones. For instance, you can pair the Lily tattoo with a Celtic knot or heart. You can ink the flowers bundled together in various shades which is of super aesthetic beauty and fashion. In addition, you can opt for a modern fire lily with flames bursting. You can try out to create one lily tattoo at the mouth of a bird.
Add your creative idea and your favorite color when creating a lily tattoo.
Beautiful Flower Tattoo Designs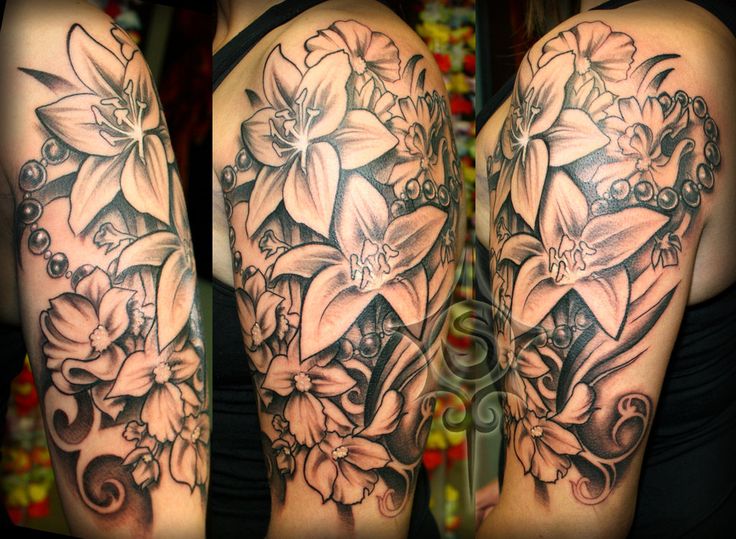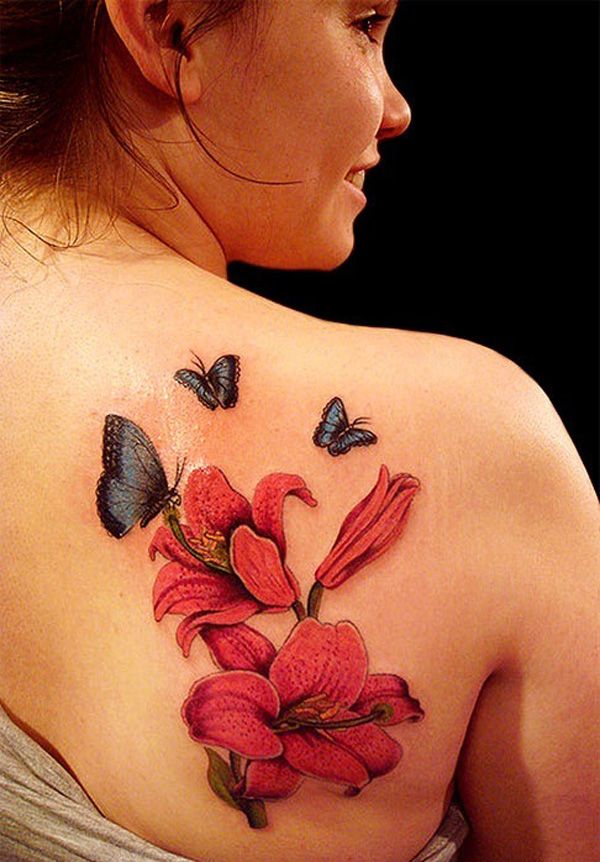 Flower Tattoo on Arm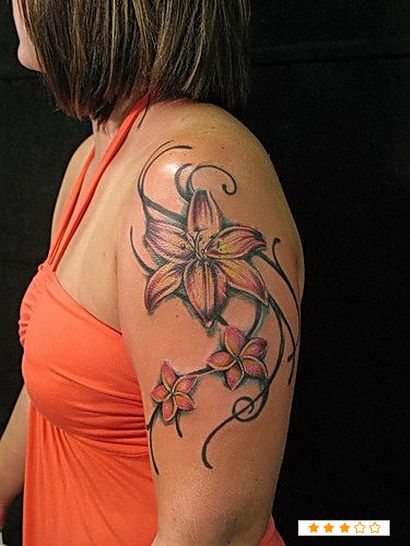 Peacock Feather and Lily Tattoo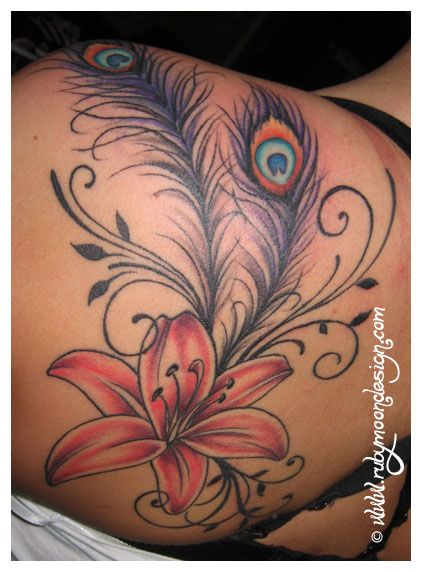 Lily Tattoo on Foot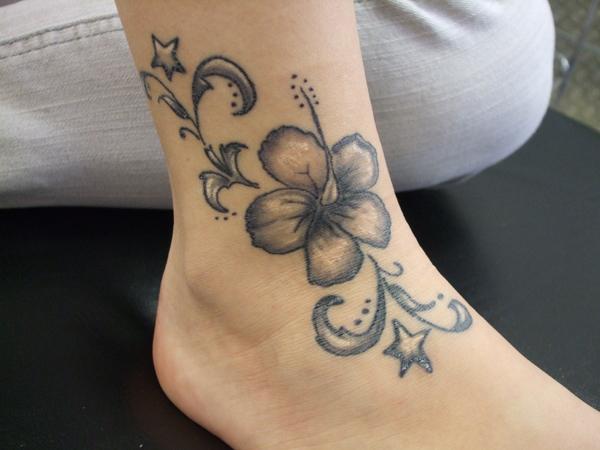 Back Tattoo with Flower
Easter Lilies Tattoo for Women and Girls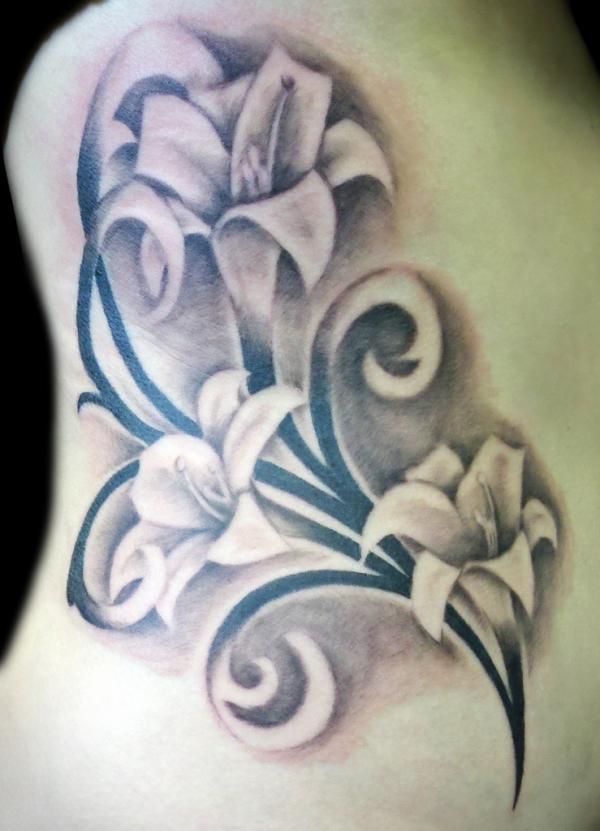 Easy Lily Tattoo
Lily Tattoo Designs /Via
Stars and lily tattoo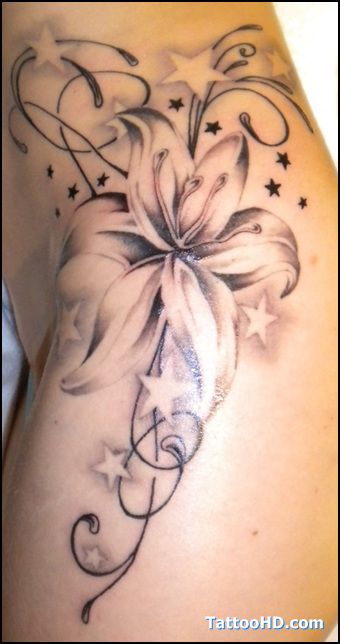 3D Lily tattoos for women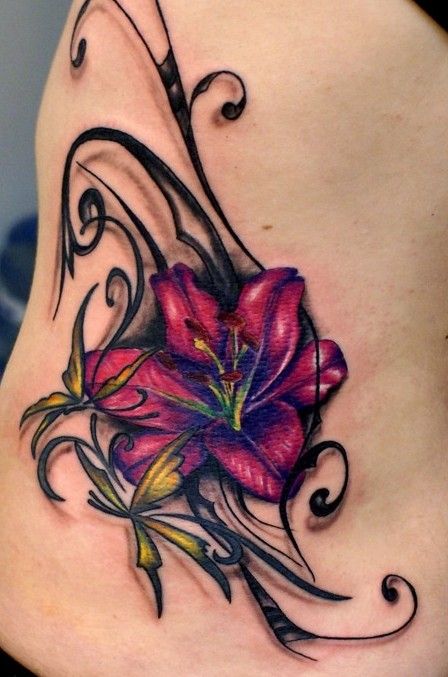 Tattoo on Side Body Design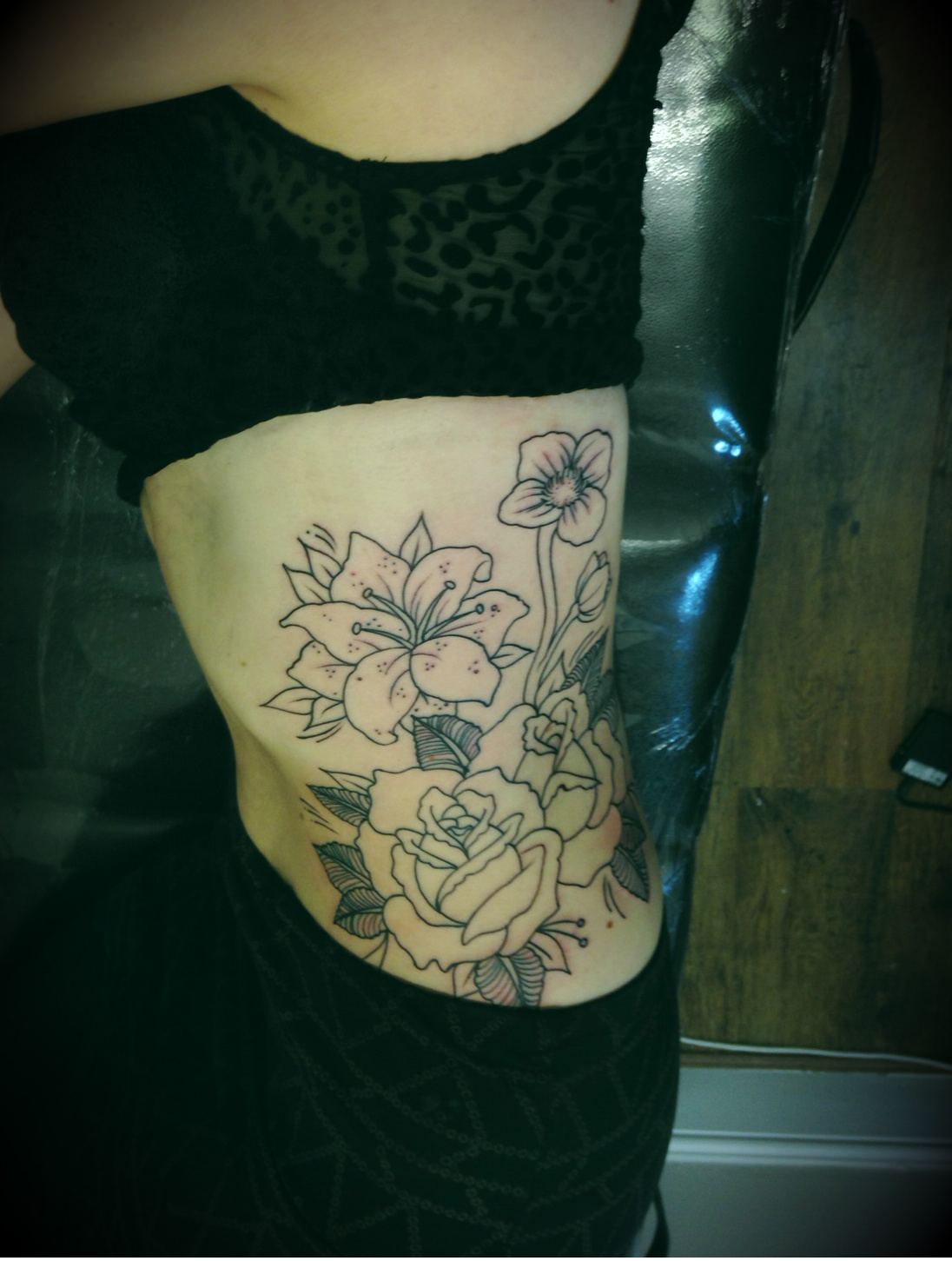 Arm Tattoo Design for Women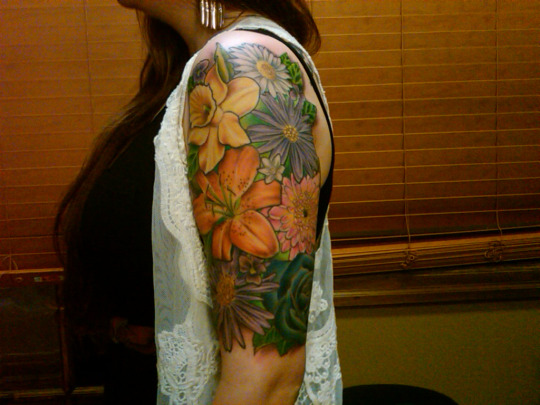 Simple Sketch Flower Tattoo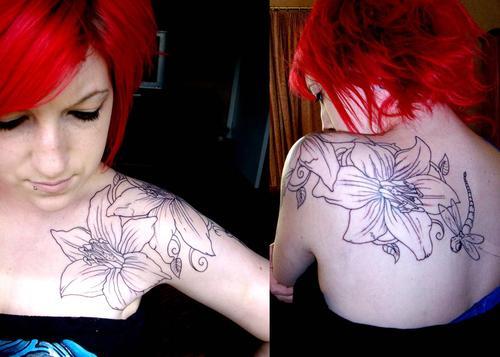 Lily Flower Tattoo on Side Body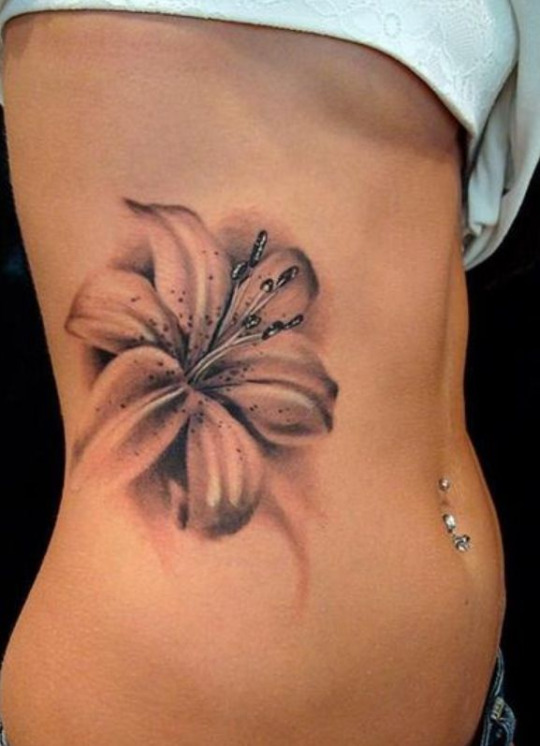 Stylish Lily Tattoo for Women and Girls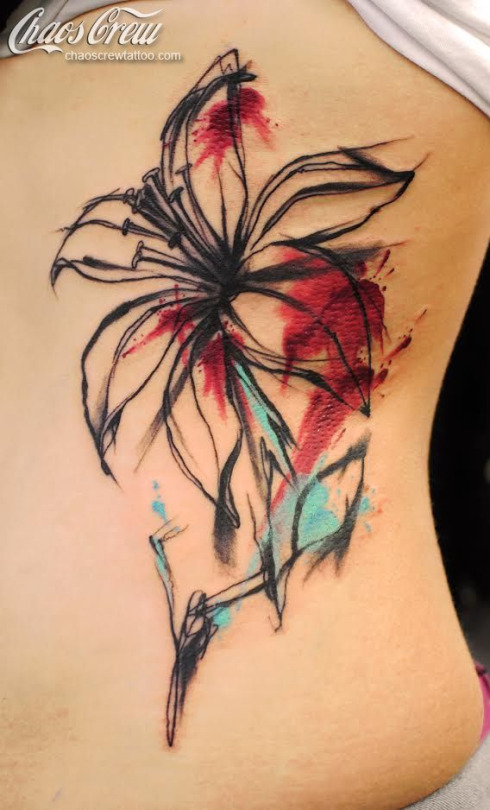 Lily and Bee Tattoo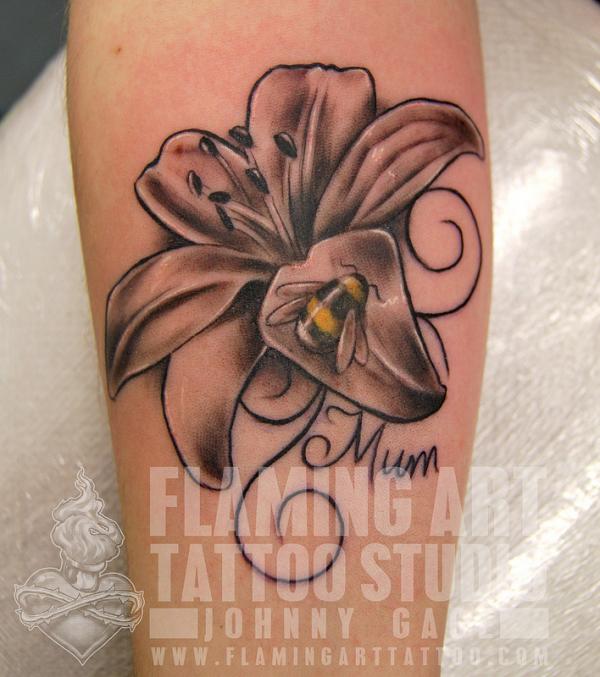 Lily Tattoo on Ankle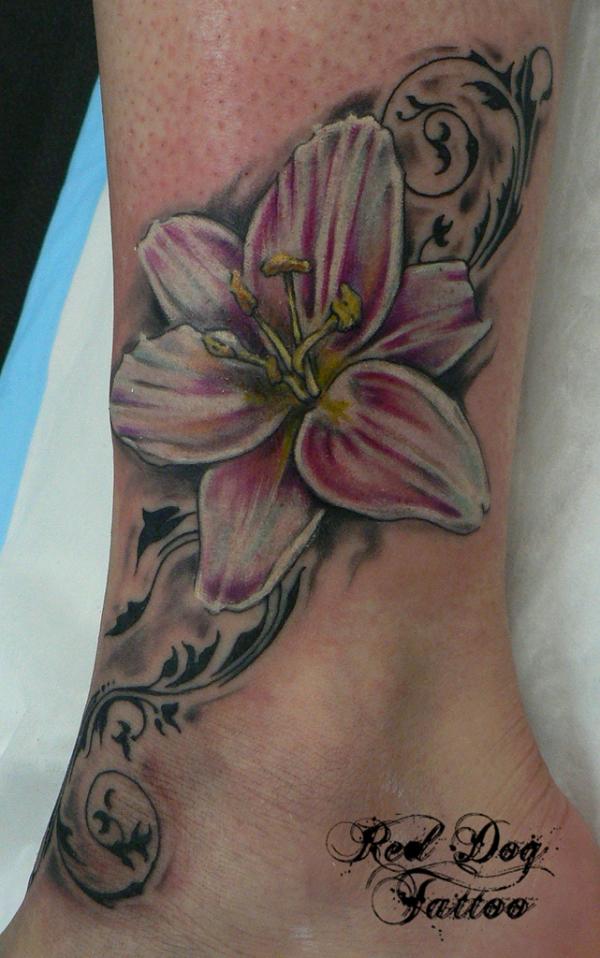 3D Flower Tattoo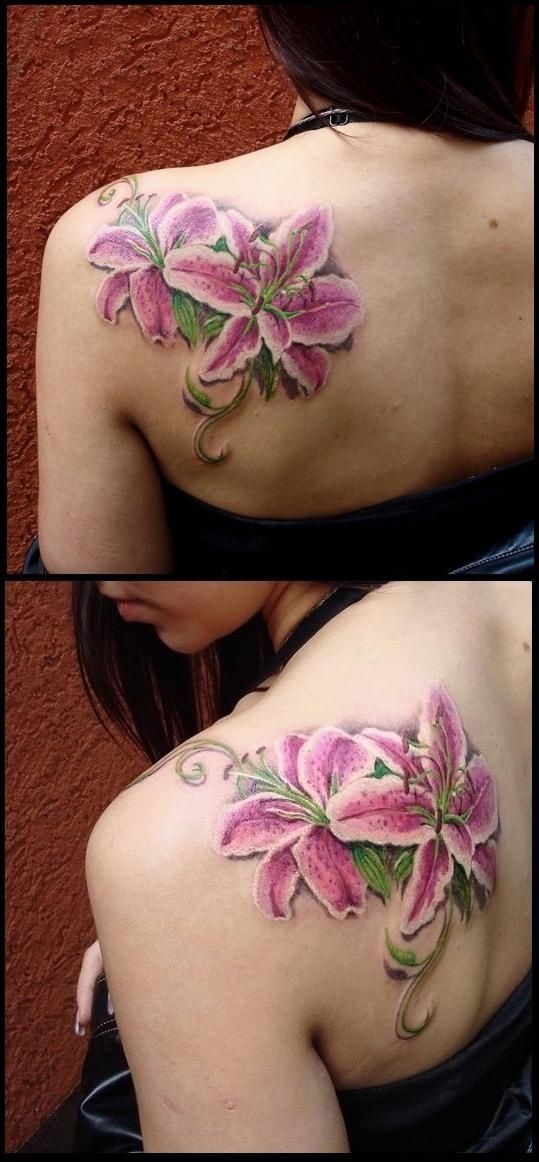 Skull and Lily Tattoos for Girls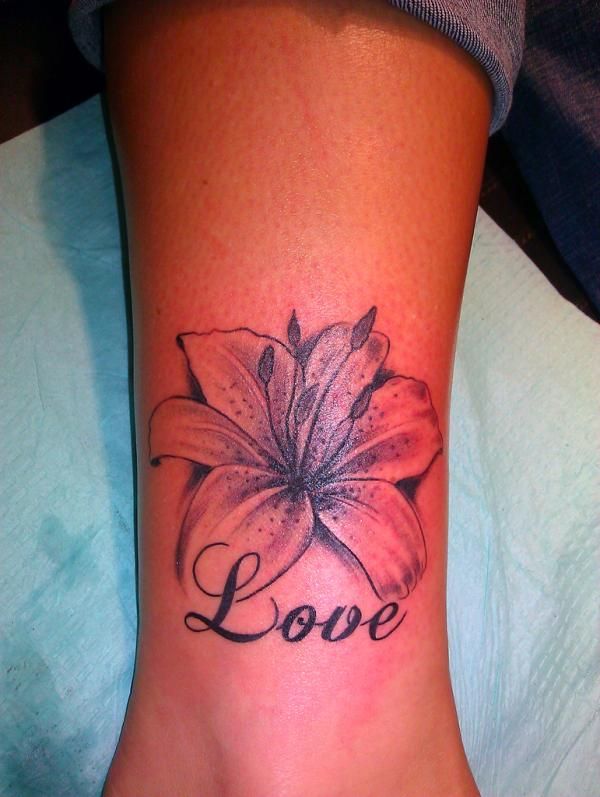 Star and Flower Tattoo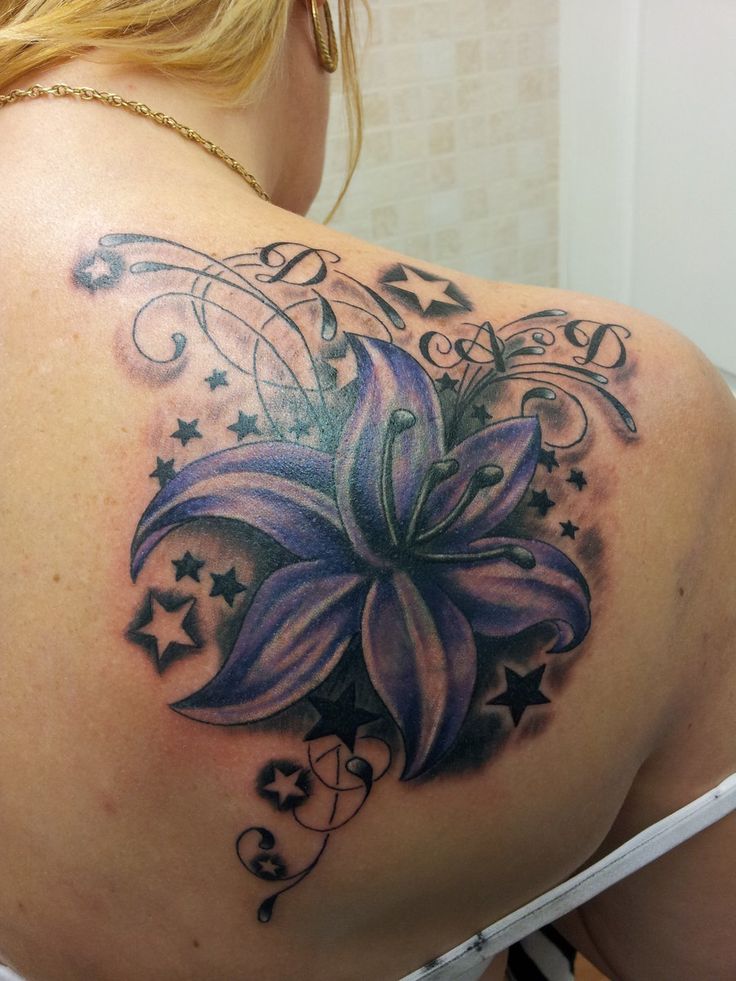 Lily Tattoo Designs: The Beautiful Lily Tattoo Designs for Girl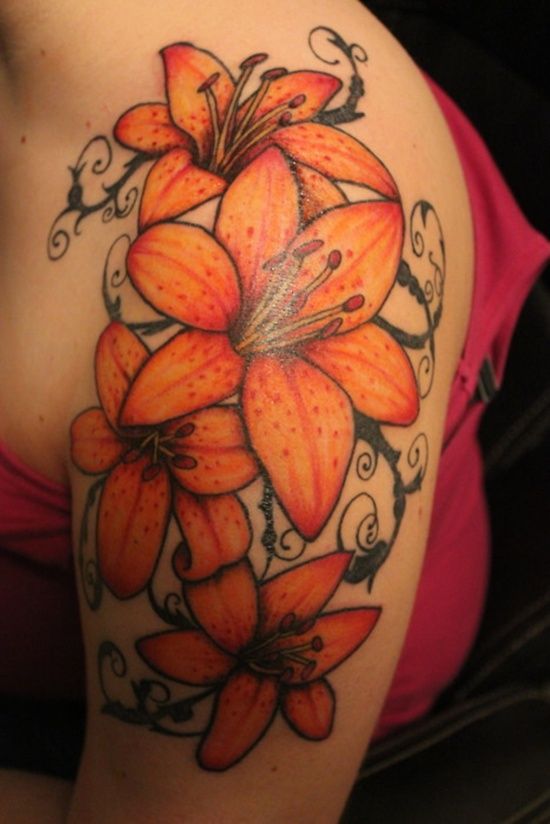 3D Flowers Tattoo on Arm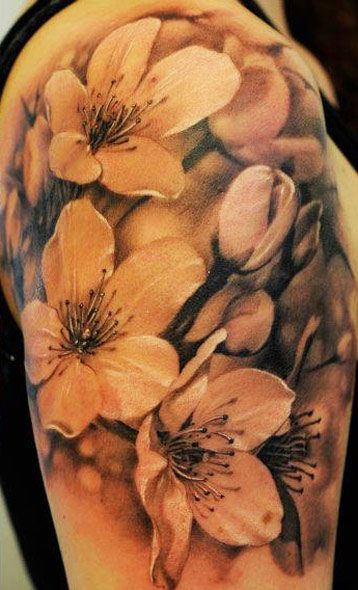 Insanely Gorgeous Nature Tattoos with Lily Flower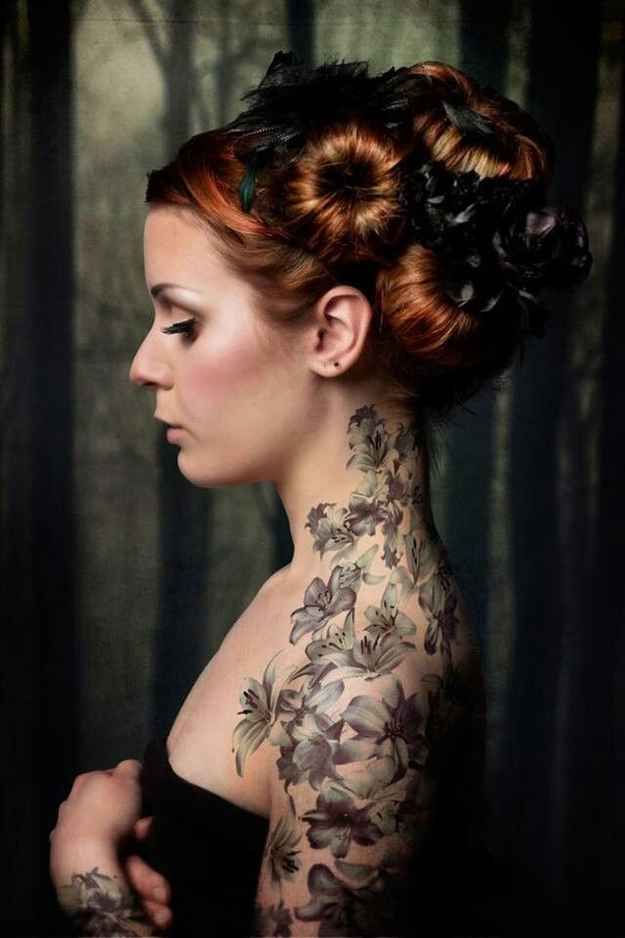 Peacock Feather and Lily Tattoo Designs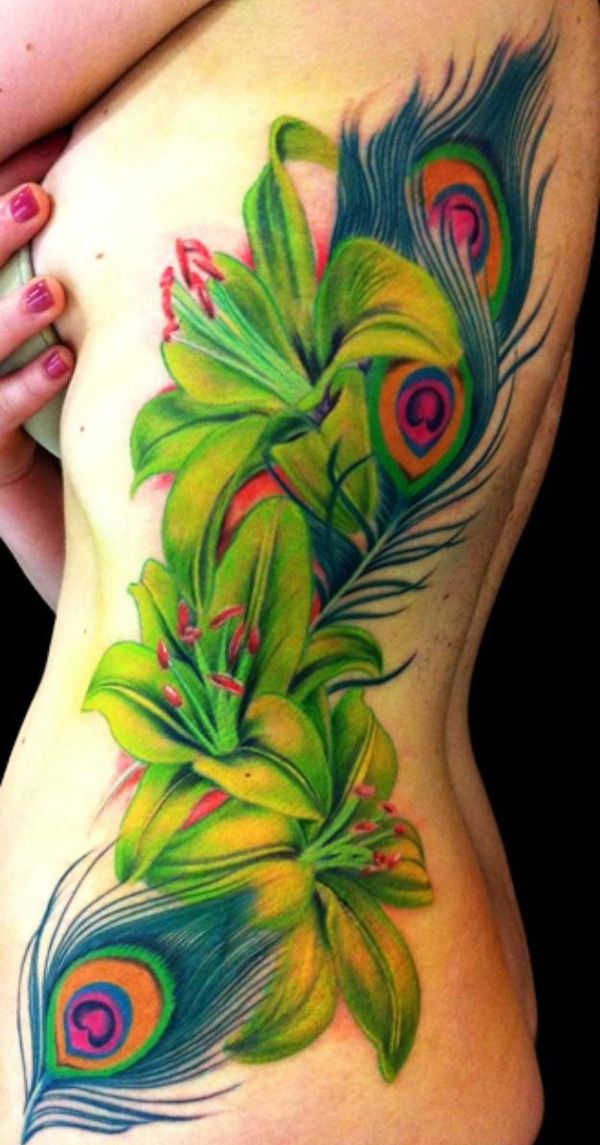 Arm, Flower Tattoo Designs for Women and Girls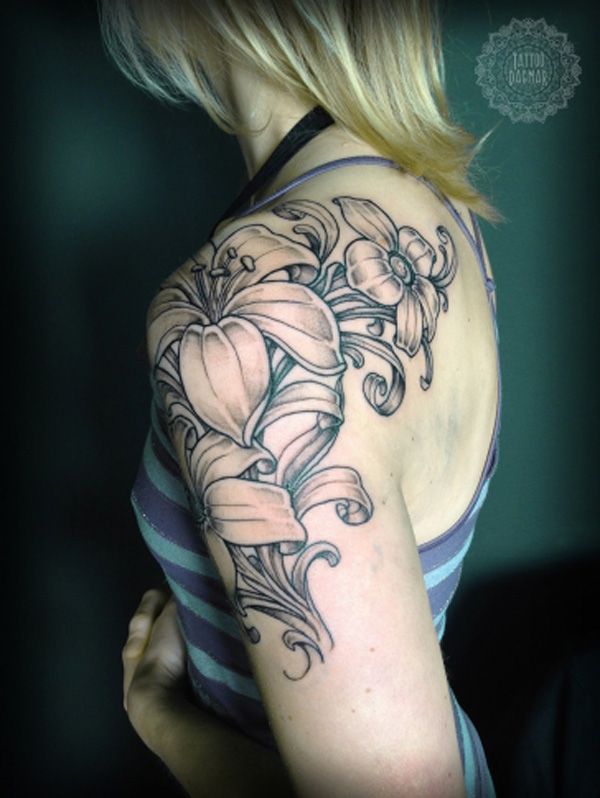 Simple Flower Tattoo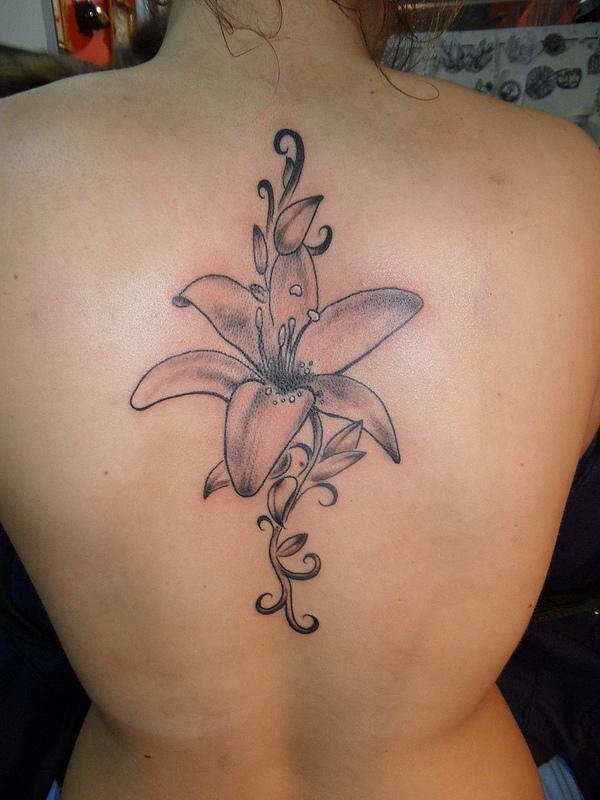 Floral Tattoo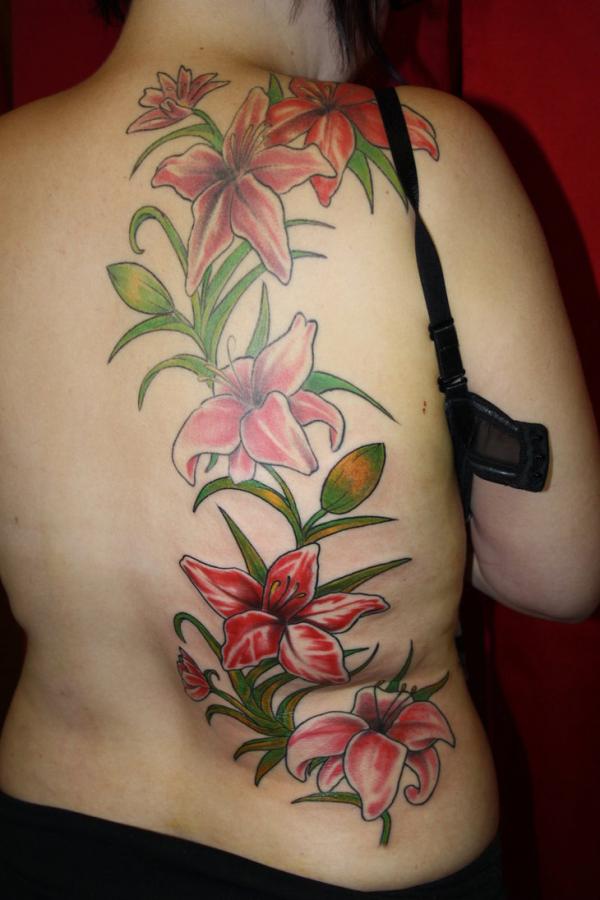 Lily and Butterflies Tattoo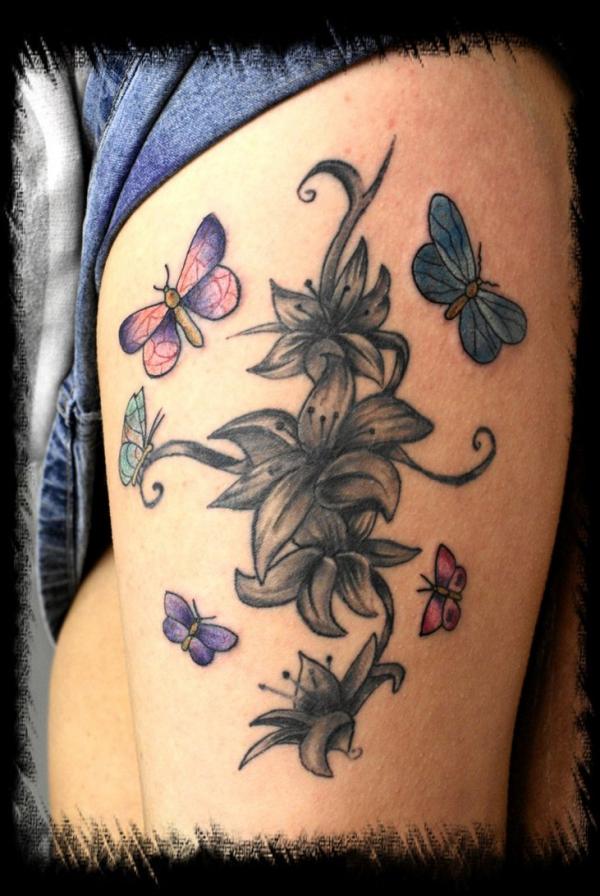 Back Piece Flower Tattoo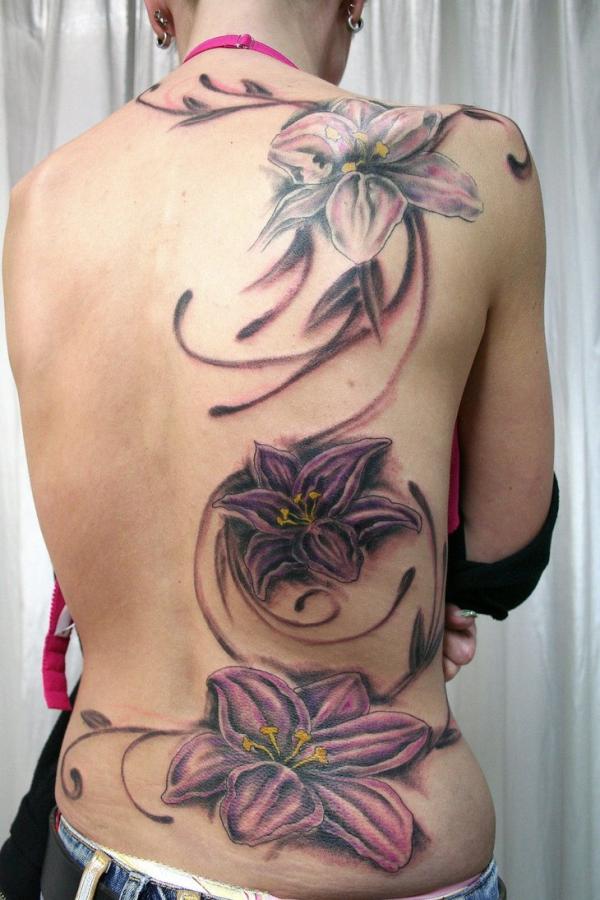 Small Tattoo for Lily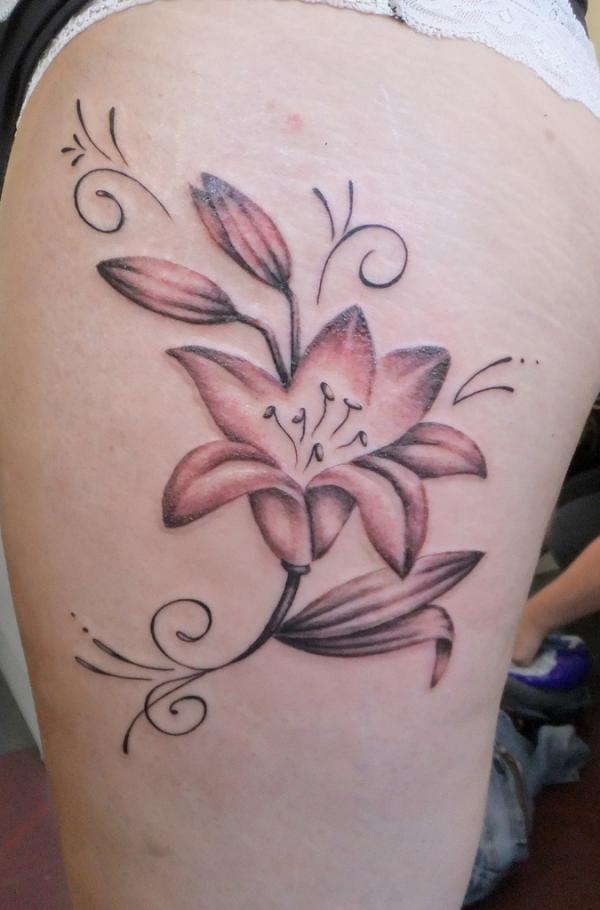 Butterflies and Lily Tattoo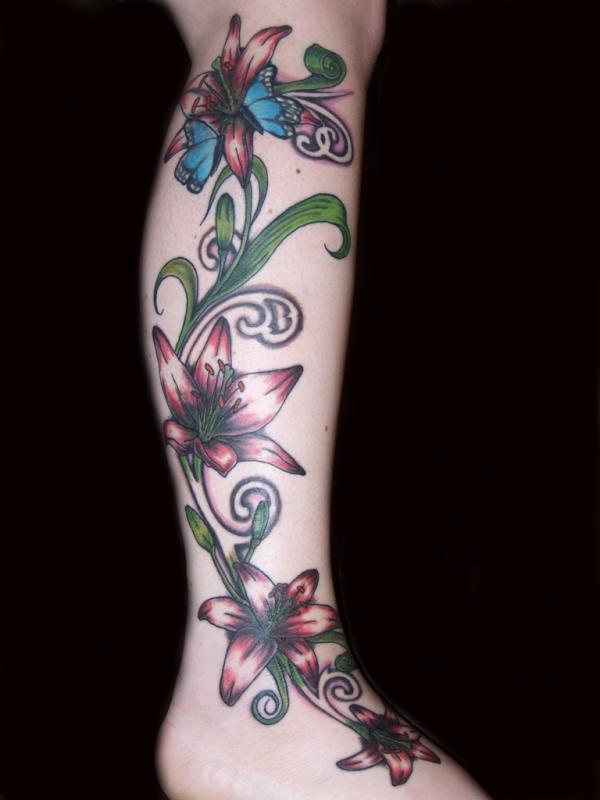 Lilly and Jasmine flowers, butterflies and hummingbird tattoo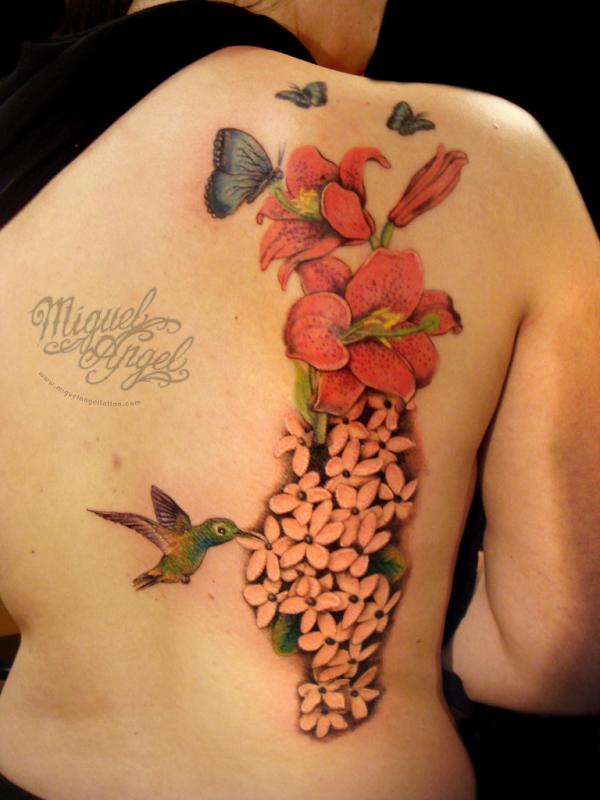 Lilys, orchids and vines tattoo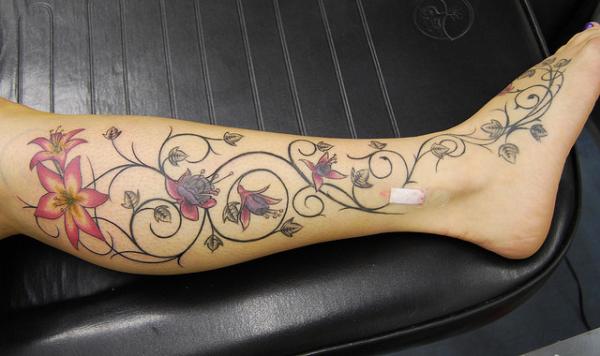 Purple Lily Tattoo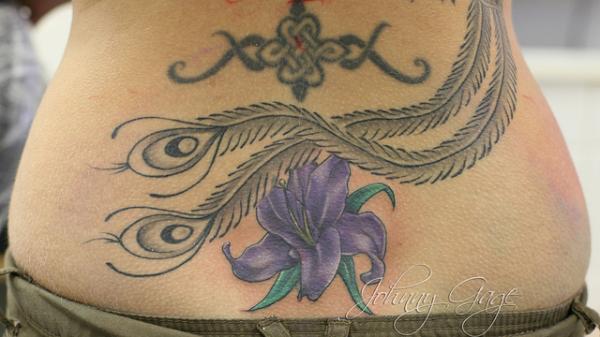 Lily and flourishes tattoo on shoulder