Mel C's Tattoos – Dragon Tattoo for Leg
Leg Tattoos are more popular among girls and women since they can offer them a close relationship with their personality. The most challenging job when you want to don tattoos is to choose the suitable tattoo designs. However, a suitable design can bring your desired awesome effect and create more mystery.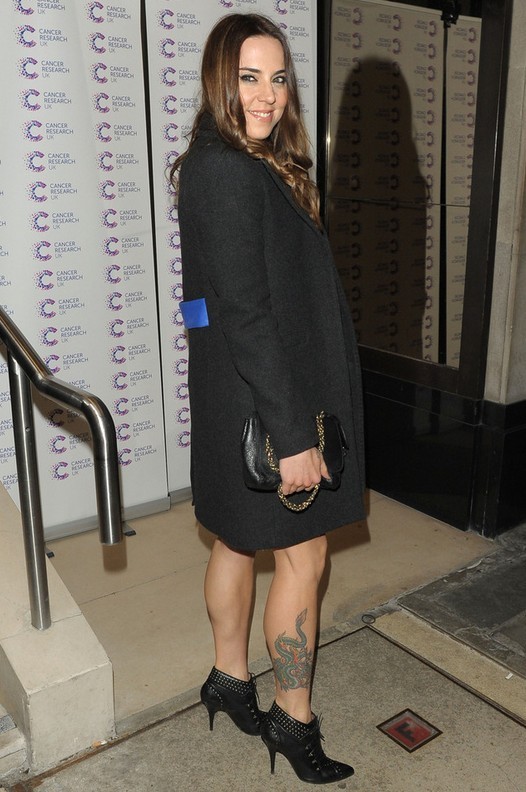 Singer Mel C' wore snack tattoo on her leg. The special and enhancing snack tattoo created much toughness and courage to her charming look.