Mena Suvari's Tattoos – Upper Back Lettering Tattoo
Sexy American pie Mena Suvari appeared at Maxfields clothing store in Los Angeles and left people a deep impression because her short hairstyle exposes her wonderful back lettering tattoo which reads words sound power.
The lettering tattoo can act a magic function since you can choose various kinds of letters or words according to your mood or belief. Besides, you can opt for different colors and shapes.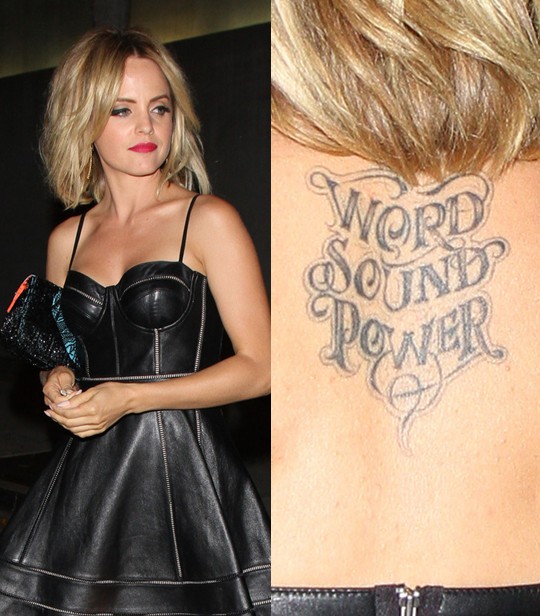 If you want to show off your back lettering tattoo just like Mena Suvari, you can wear a braces skirt.