Our Favorite Summer Lip Products
It's no secret that we are pretty crazy about a bold lip. The summer months call for something a little lighter – both in color and texture (but never light in staying power!).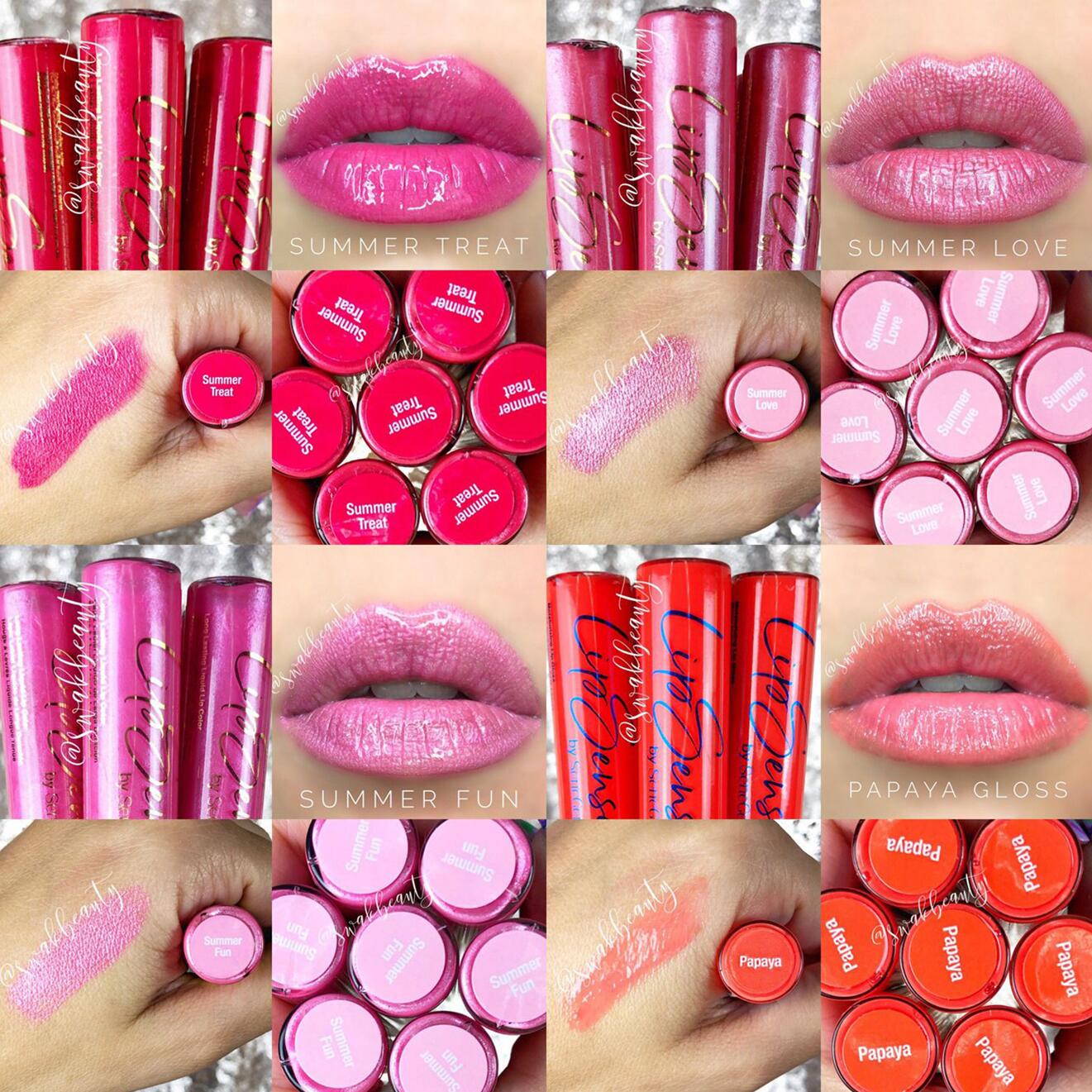 We had to share our favorite summer lip colors and products with our fellow lip lovahs! Here's what we are loving:
Our Favorite Summer Lip Colors Megan Giannini: Right now I'm loving NYX in Beige. It is such a gorgeous pink lipgloss. I layer it over any lipstick for more summery loook. Sara Happ Lip Scrub is an essential for the summertime, this lip scrub will leave your lips feeling so soft.
Melanie Allen (That's meeee! Marketing Manager): Lush Mint Julips Lip Scrub is to die for! It's all natural and tastes exactly like mint chocolate chip ice cream. I use it every few days to keep my lips smooth. For color, I'm hooked on Fresh Sugar Lip Treatment in Coral. I instantly feel put together when I wear it. Pretty color plus SPF 15… what could be better for summer?
Beauty Blogger Nikki in her Favorite Summer Lip Color Nikki Duckworth: This summer my go-to lipstick is Bobbi Brown's Rich Lip Color in Guava. I love that it's a happy coral shade with just the right amount of pink.
Ali Zimmerman (Web development wiz and classic beauty): Mary Kay's Satin Lips Set! Keeps lips soft all year round – in the winter helps with chapping and in the summer, keeps lips hydrated. The balm by itself is super moisturizing (and is just a clear gloss for that summer "nude lips" look) but the lip mask is the gem here – gently exfoliates for the softest lips ever! Now, if I want color, I go with Cover Girl's NatureLuxe because it has SPF 15 – very important in the summer – and nice long-lasting color with subtle shine (so you can still do a shiny gloss over it if you want).
Danielle McDowell (CMO and beauty risk-taker): I'm hooked on MAC's Candy Yum Yum! Who can resist a pretty pink pop of color?!
Staci Starks: Definitely Vegas Volt by MAC. I'm not very adventurous in the bold lip department, but when I'm feeling funky this bold tangerine/coral shade is a fun and pretty pop of color. Especially paired with a black sundress!