Phoebe Tonkin's Tattoos – Lettering Tattoo on Foot
Phoebe Tonkin showed off her splendid lettering tattoo which enhances her peep-toe heels greatly at Teen Vogue's 10th anniversary young Hollywood party on September 27, in Beverly Hills, California.
The lettering tattoo can showcase their message or personality, which is considered as the most distinct and enhanching way. Even a small tattoo on the foot can always bring you wow factors and make you eye-catching and fashionable.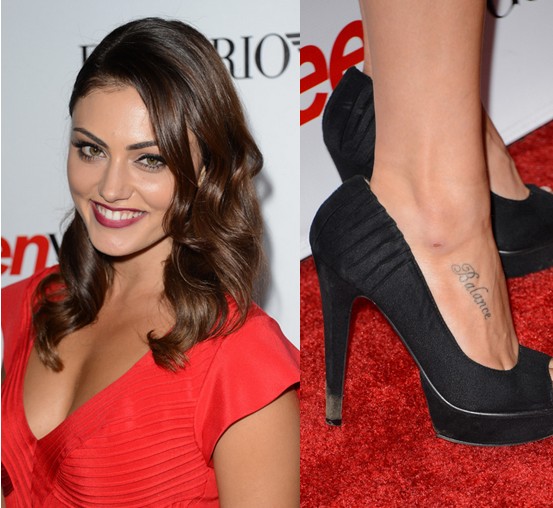 If you also desire the beautiful foot lettering tattoos, you can follow Actress Phoebe Tonkin.