7 Tips on How to Pick the Right Jeans
Jeans are a timeless wardrobe staple. They're casual, comfortable, and they can be incorporated into a vast myriad of outfits flawlessly. However, jeans can also often be one of the most difficult clothing pieces to purchase. Finding the most comfortable jeans that fit your unique body shape perfectly and allow you to feel confident can be a difficult and daunting feat.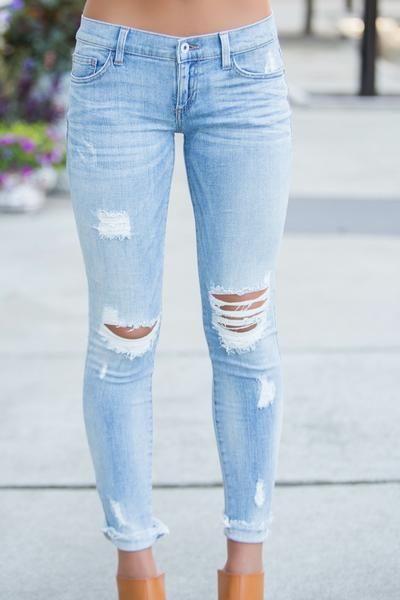 No Pressure Distress Jeans
Fortunately, there are several ways to ease the process of shopping for jeans. Keep reading to discover how to pick the right jeans for you so you can put the discouragement of failed shopping trips behind you and feel great in your jeans effortlessly.
1. Don't Rely on Trends

High-waisted skinny jeans might be the biggest fashion trend right now when it comes to jeans, but that doesn't necessarily mean those are the jeans you should buy. Just because a style of jeans is currently trending doesn't mean that it will flatter your body.
Some women look great in trendy jeans, while others just don't. Don't rely on the current fleeting fashion trend to dictate which pair of jeans you should purchase. Instead, ignore the trends and choose the jeans that look good on YOU, not the ones you see on models in magazines.
2. Remember Jeans Stretch

Jeans are made out of denim, and denim is a very stretchy fabric. When you first try on a pair of jeans in the store, they might feel slightly tight and uncomfortable, which can naturally tempt you to purchase a larger size.
However, sizing up when a new pair of jeans feels uncomfortably tight in the fitting room is not necessarily always the best choice. Once you get the jeans home and wear them all day, they'll stretch out and likely get unattractively baggy. Opt for the slightly tighter pair of jeans and trust that they'll stretch to fit your skin.
3. Find the Right

There's a simple trick for finding jeans with a waistband that fits you perfectly and won't bother you by being too loose or too tight after you buy the jeans.
You should never be able to slide your entire hand into the back of the waistband of your jeans. If you can, this means that the waistband is too loose and can look baggy or make your waist look wider. However, you should be able to fit one or two fingers down the back of your waistband without a struggle. If you can't, the waistband is too tight and will likely be uncomfortable and squeeze your waist and stomach in an unattractive way.
4. Consider the Crotch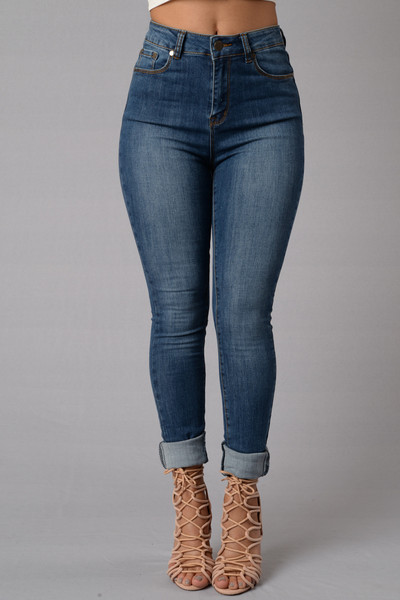 The crotch area of your jeans will stretch just like the rest of the denim fabric. When you first buy a pair of jeans, you should never be able to easily grab loose fabric in the crotch area.
The crotch area of your jeans should fit tightly and snugly against your skin when you first buy a pair of jeans; it will stretch to a more comfortable fit after you wear the jeans for a while. If the fabric in that area doesn't fit up against your skin and hangs down between your legs instead, you shouldn't buy the jeans.
5. Pick Bootcut or High-Waisted if You're Curvy
If you have a curvy figure, opt for high-waisted jeans if you want to go for a trendy skinny jean style. The higher waist of the jeans can help create the illusion of smaller hips and longer legs. Bootcut jean styles are also complementary to curvy figures, as they add balance and harmony to your curves.
However, you should never pair bootcut and high-waisted together in one pair of jeans. This style is outdated and can make you look like you're wearing 'mom jeans', which is a look you should always try to avoid whether you have kids or not.
6. Try Extra Flair to Add Shape

A big problem many women have when buying jeans is feeling like their body looks shapeless and flat in their jeans. If you have a figure that doesn't have many curves for your jeans to fit, try buying a pair of jeans with extra flair to create the illusion of a more shapely figure that fills out your jeans better.
Look for a pair of jeans that includes extra zippers, buttons, stitching, designs on the pockets, or any other superfluous additions. While these additions don't add to the fit or function of the jeans, they add interest and texture to the jeans and can help make you look more shapely.
7. Try Hemming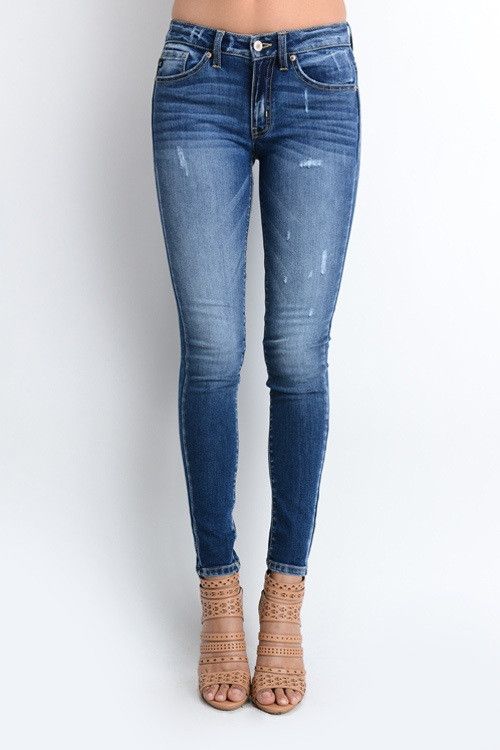 If you're short or are in the market for cropped jeans, you might come across many pairs of jeans that you think don't fit you because they are not the right length.
Jeans falling too low on your ankles is not a valid reason to not buy the pants. Hemming your jeans or getting them professionally hemmed is a perfectly valid option to specifically tailor jeans to a length that flatters you.
Want to eliminate the hassle and frustration of shopping for a new pair of jeans? Use the tips in this post to learn how to pick the right jeans for you and, the next time you head to the mall, keep the tips in mind.
And here are more jeans you may love: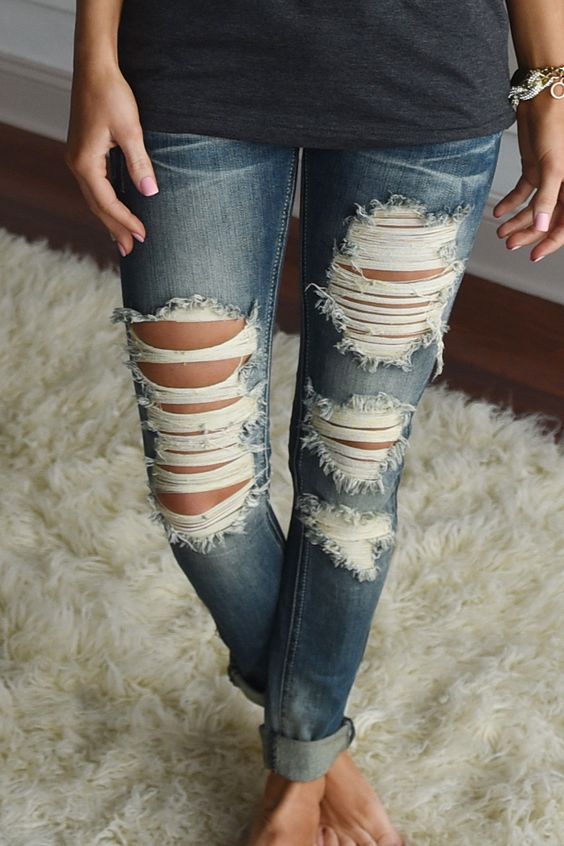 BB Dakota Donovan Grey and Black Coat with jeans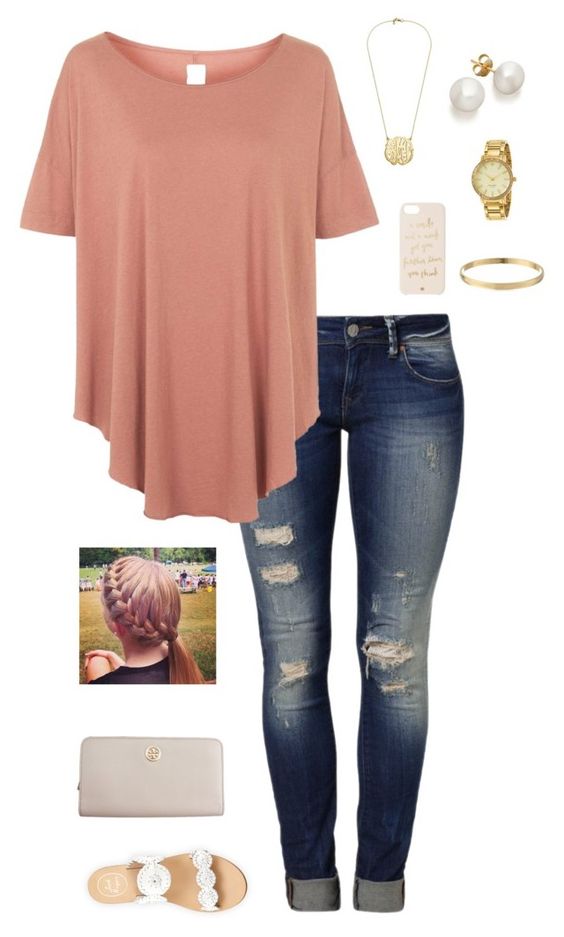 Jean outfit ideas for summer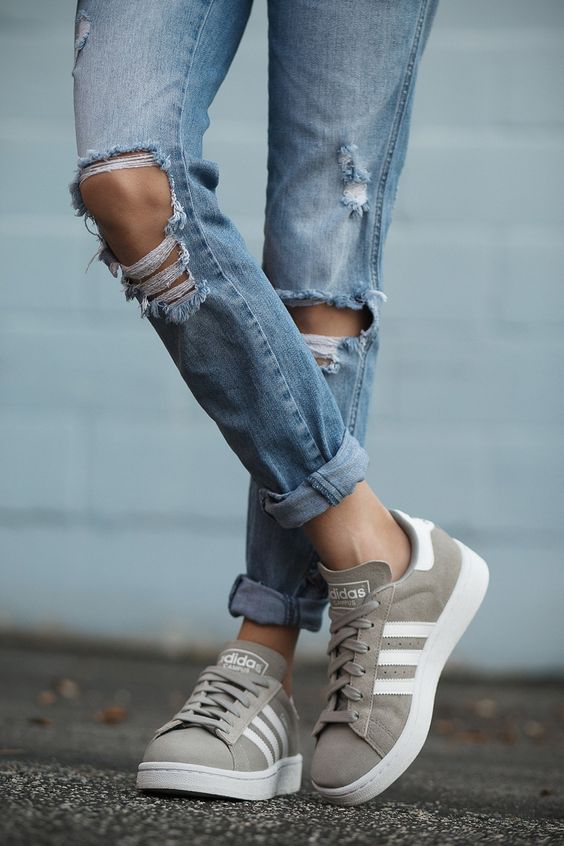 Adidas Campus suede sneaker in grey. Sneakers with distressed denim jeans.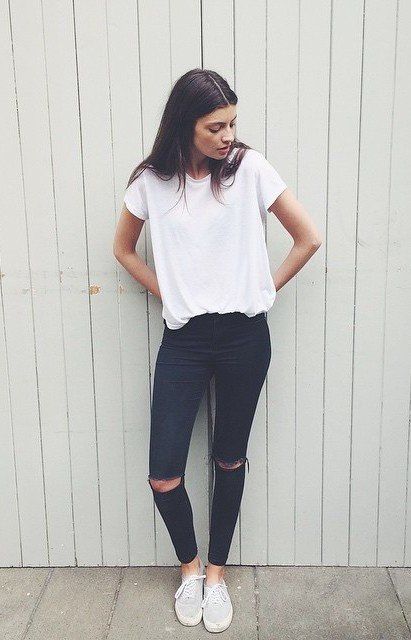 MOTO Black Ripped Leigh Jeans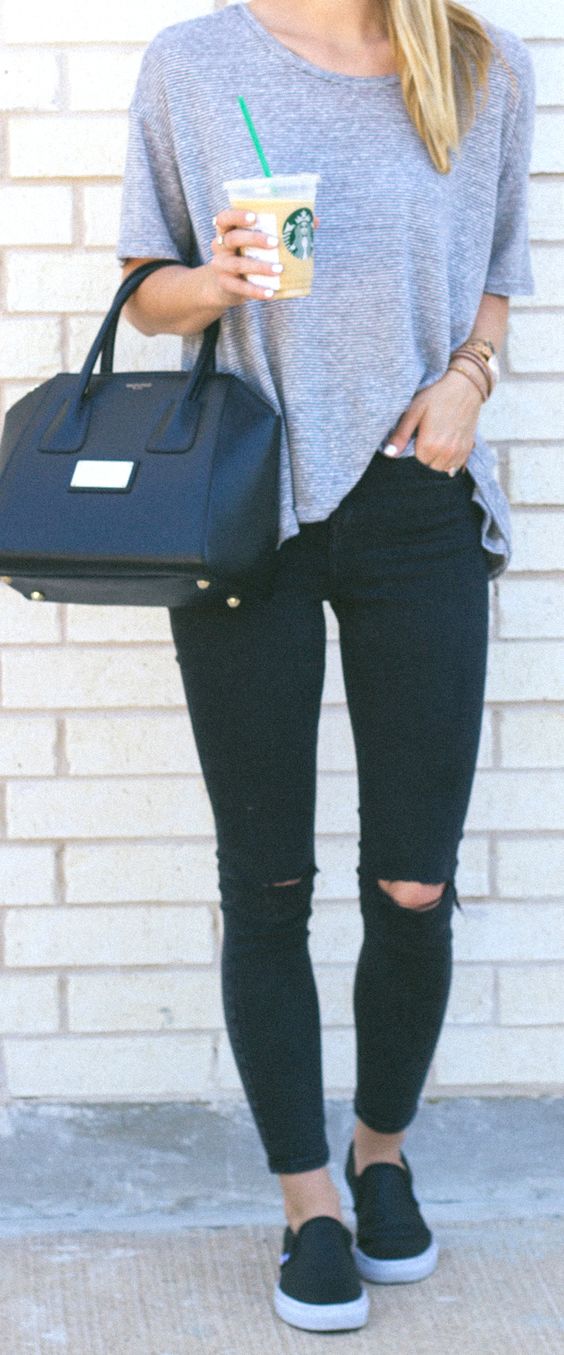 skinny jeans + vans / LivvyLand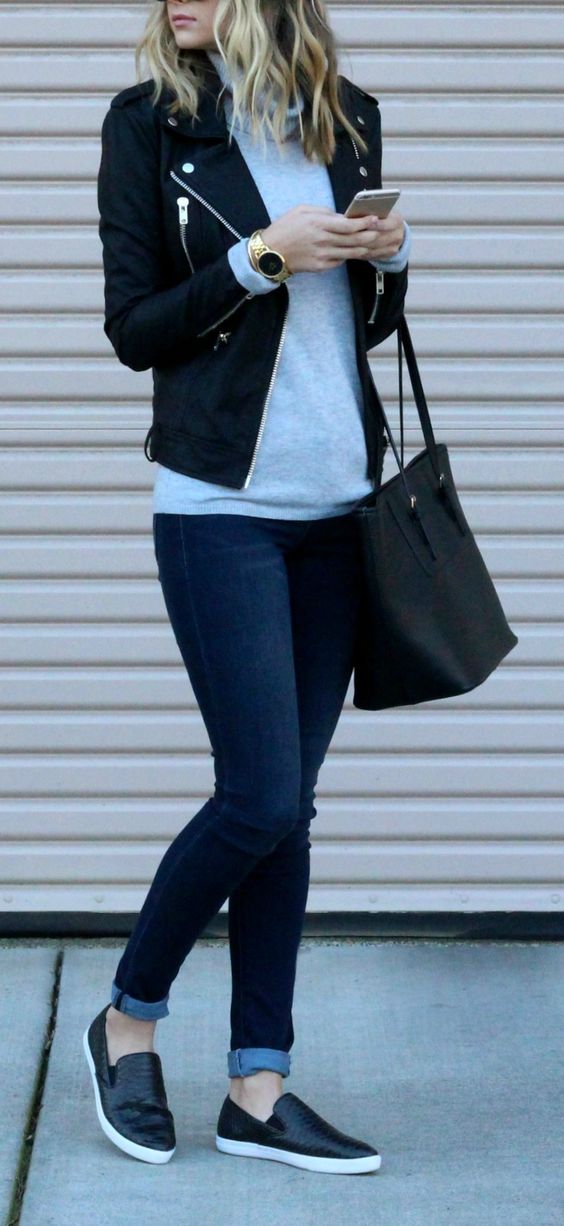 Live It Up Black Vegan Leather Jacket with Skinny Jeans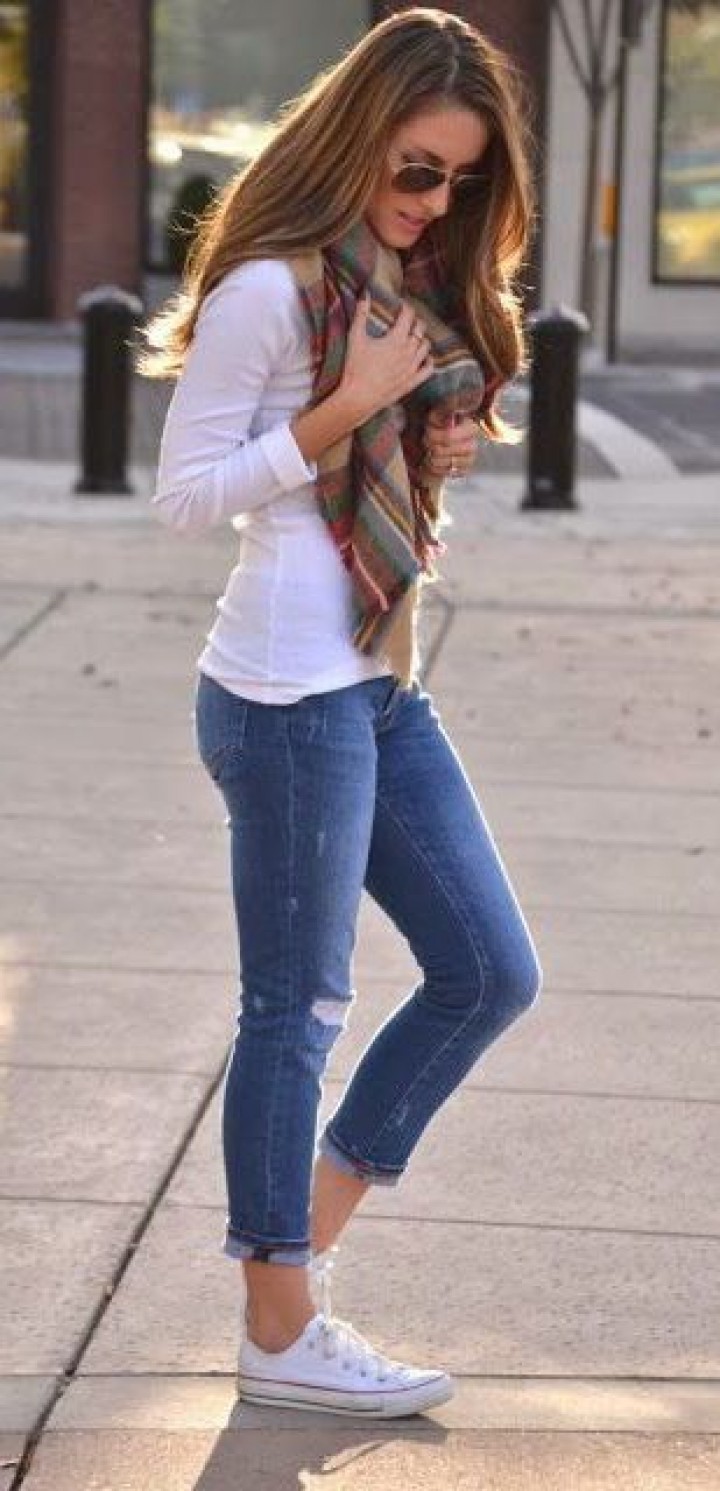 cute outfits for school with white converse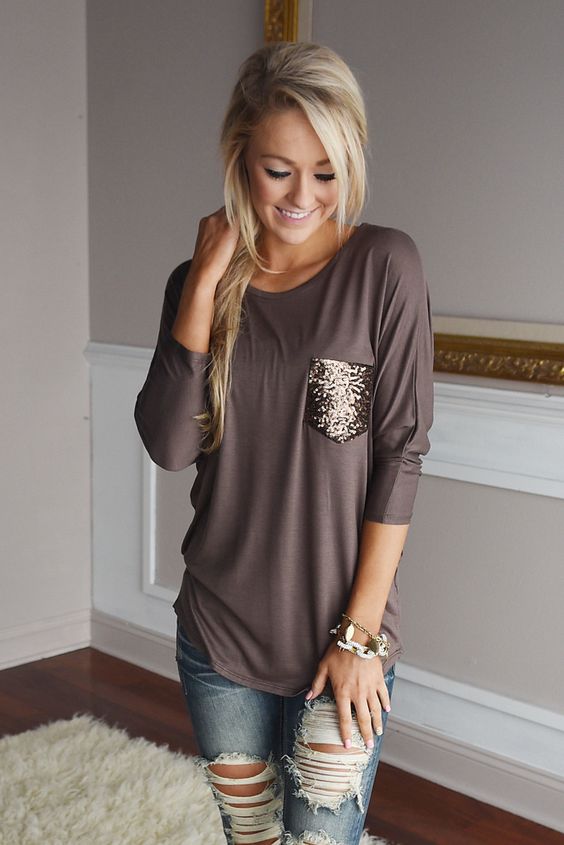 Glam Pocket Top – Mocha with jeans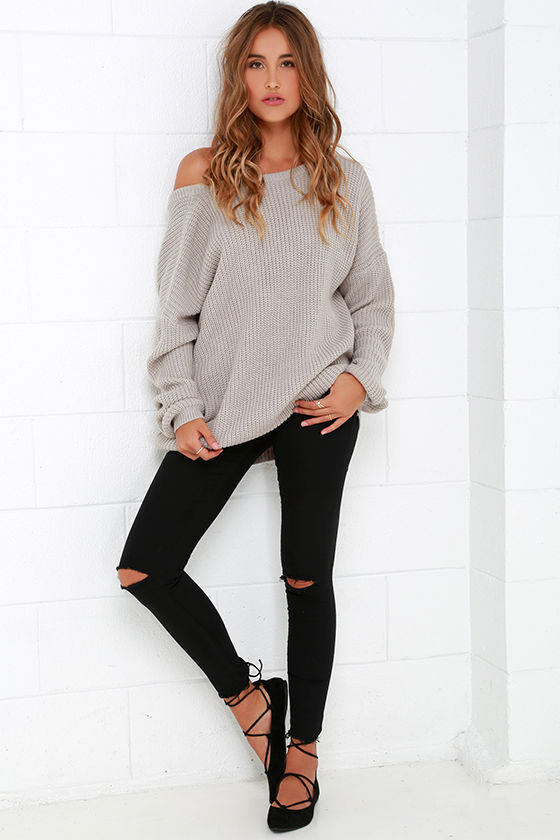 outfit ideas with jeans and sweater for fall/winter – black jeans ripped – Shoulder Down Sweater With Ripped Black Jeans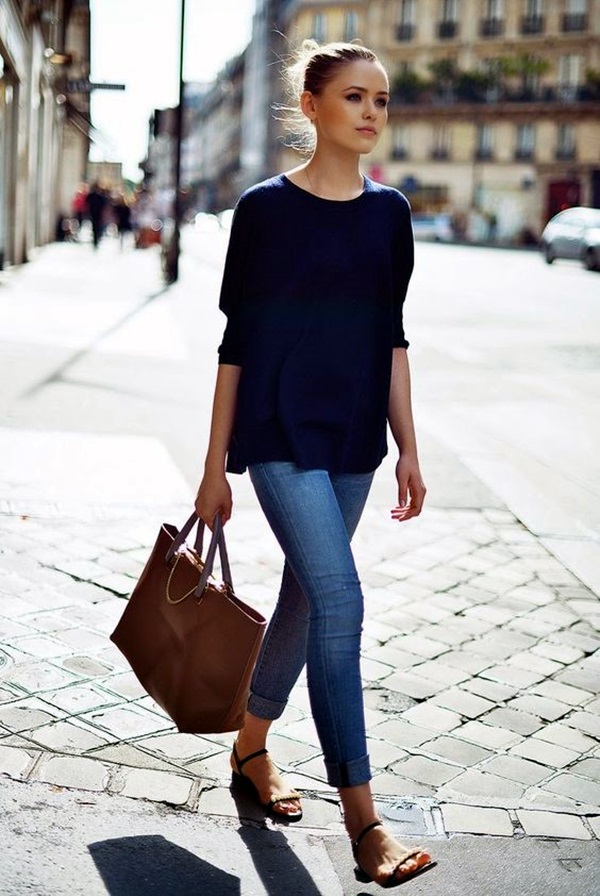 Classy Work Outfit Ideas For This Summer

leather jacket casual outfits for fall and winter