7 Ways to Pull Off Stripes – Best Stripes Outfit Ideas for Women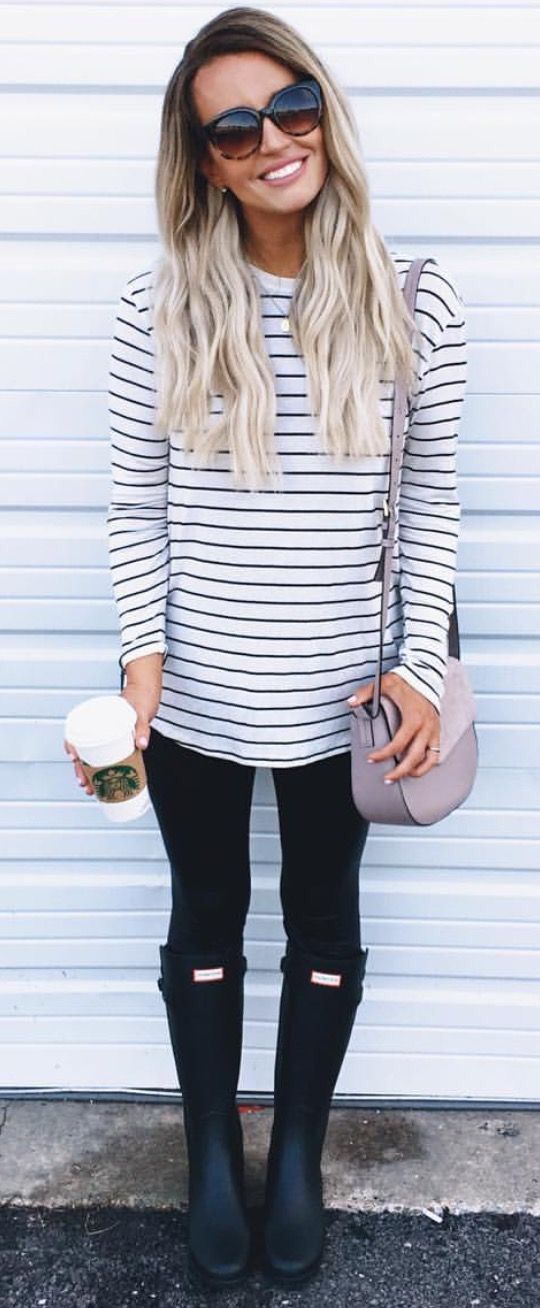 In the past, you may have heard that stripes are a complete no-no when it comes to fashion. It is true that stripes can be difficult to pull off successfully in your outfit; they can tend to look overly busy or cause your curves to look unflatteringly wider than they really are. However, stripes can also be a chic and unique addition to you wardrobe.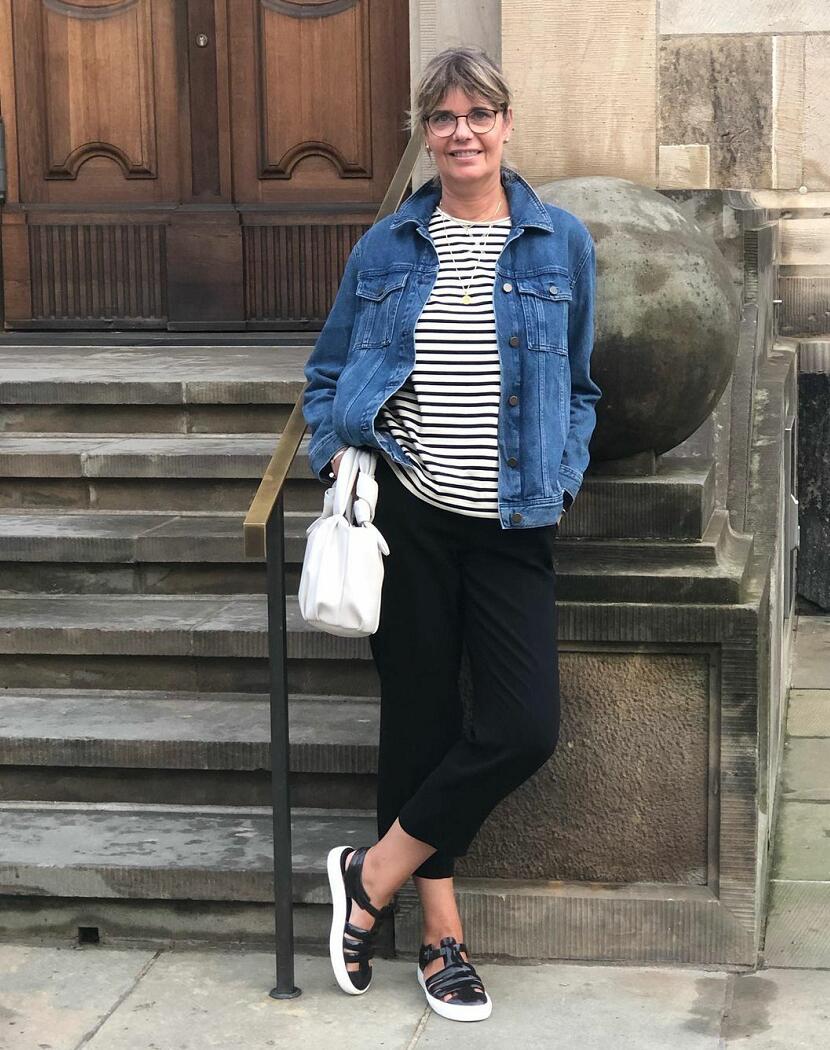 If you want to learn more about how to pull off stripes within your clothing collection, keep reading for seven helpful tips.
1. Start With an Accessory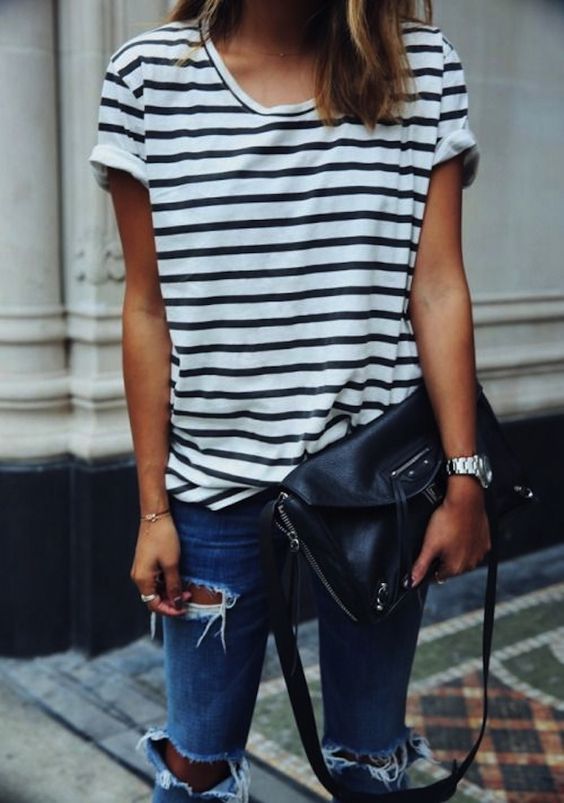 A great way to ease into the striped trend is with a striped accessory. Look for a striped purse or a striped scarf, for instance. When incorporating these striped accessories into your wardrobe, keep the rest of your outfit fairly neutral with solid colors. Above all else, stay away from conflicting patterns that will make you look like you're ready for a mismatched dress-up day.
2. Stick With One Focal Piece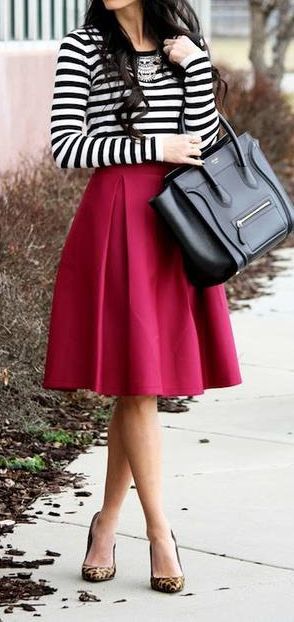 You should never try to pair striped pieces together or wear striped pants with a chunky necklace. When you wear stripes, keep one striped piece as the focal point of your outfit and make the rest of your look as neutral as possible. This trick can help prevent your outfit from appearing overly busy.
3. Go Narrow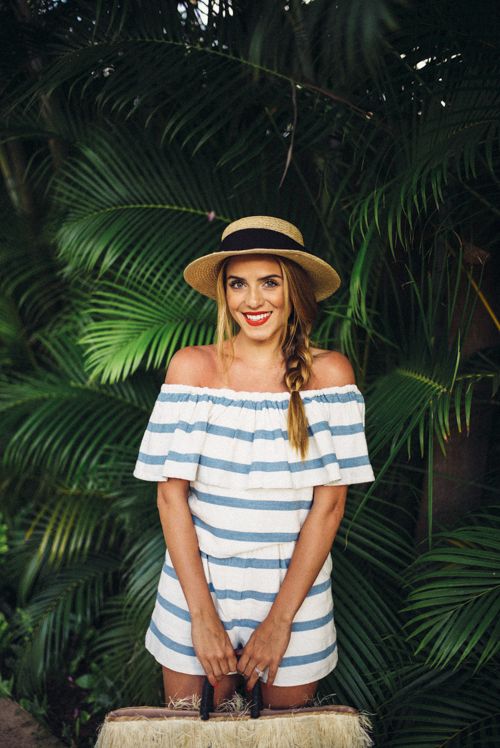 As a rule of thumb, narrow stripes are generally much more flattering than broader stripes. Narrow stripes are less likely to have a widening effect on your body and can even help you look slimmer. When shopping for striped clothes, try to choose pieces that have thinner stripes rather than thicker ones
4. Wear Fitted Clothes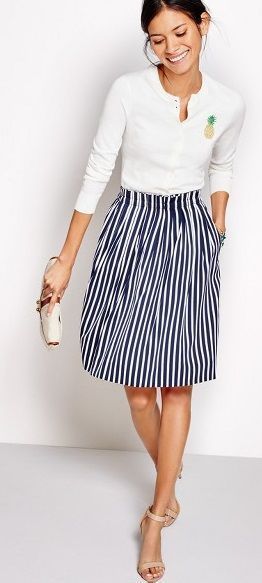 Striped T-shirt dresses have become extremely popular in recent years. While the loose T-shirt dress trend is comfortable and cute, it's usually best to stay away from these dresses that include a horizontal striped pattern.
Loose clothing with horizontal stripes generally fail to accentuate your curves and can make you look wide and shapeless. When wearing stripes, it's best to stick with tight-fitting clothing in which the true shape of your body is clearly visible.
5. Try Vertical Stripes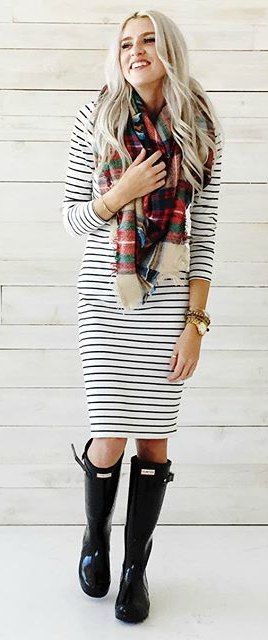 For some unfathomable reason, vertical striped clothing are actually more difficult to find than pieces with horizontal stripes. The reason this reality is so strange is that vertical stripes generally look much more flattering on most women's body types than horizontal stripes.
If you've only ever tried outfit pieces with horizontal stripes and have been disappointed with the results, don't give up on the stripe trend yet; look around for outfit staples that incorporate vertical stripes instead.
6. Add Color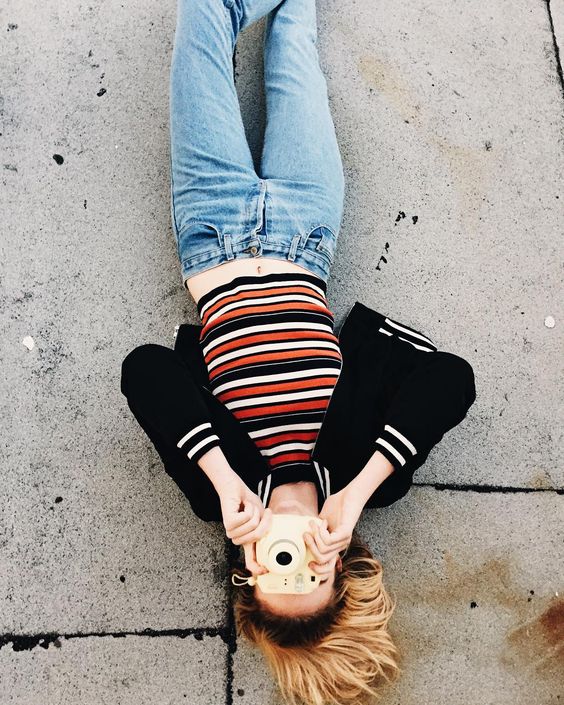 Black-and-white stripes are chic and timeless, but colored stripes can create a bright and bold statement and put a modern twist on the classic striped trend. It is always important to keep the rest of your outfit neutral when wearing stripes, but this rule is especially vital when wearing striped pieces that incorporate bright colors as well.
7. Know Your Body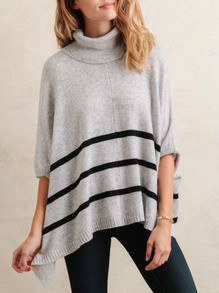 Different types of stripes look best on different body types. All women's bodies are slightly varied, so a striped shirt that looks great on your best girlfriend won't necessarily have the same effect on you. Before you start adding striped pieces to your wardrobe, take some time to get to know your body type and experiment with varying striped patterns to determine which ones flatter and celebrate your unique body the way it is.
Stripes are definitely a pattern that should be handled with caution, even among the most experienced beauty lovers. However, it shouldn't be something you should have to stray away from completely. Use this post to discover seven tips for how to pull off stripes flawlessly in your wardrobe.