How to Pull Off White Makeup Accents
When you think of makeup, you probably naturally think of color. Buying white makeup might seem like choosing the white crayon from a sixty-four-pack of Crayolas: utterly pointless. However, white makeup accents can actually help brighten and define your features for a smooth and flawless finish. Unfortunately, when applied incorrectly, they can also make your skin appear chalky and washed out.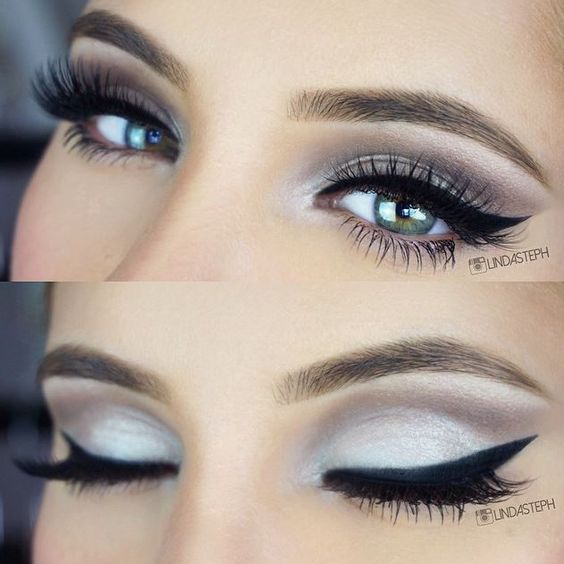 Read on to discover how to pull off white makeup accents in order to look clean and sophisticated rather than powdery or clownish.
1. Apply White Eyeshadow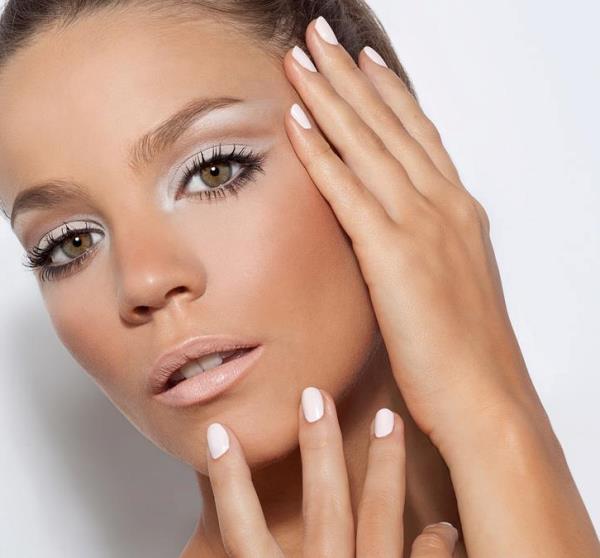 On mornings when your dark under-eye circles are feeling extra dark and your eyes are looking droopy from a hang-over or a bad night of sleep, white eyeshadow can be your new best friend. White eyeshadow provides a unique focal point for your makeup that is not too dramatic and it brightens your eyes for a youthful and alert glow.
To apply white eyeshadow, focus on the inner corners of your eyes, where you can achieve the most intense brightening effects. Swipe a neutral shade of eyeshadow across your entire eyelids and blend white eyeshadow into the inner corners of your eyes and up toward your brow bone for a bright, minimalistic finish that is a great addition to any natural makeup look.
2. Line Your Waterline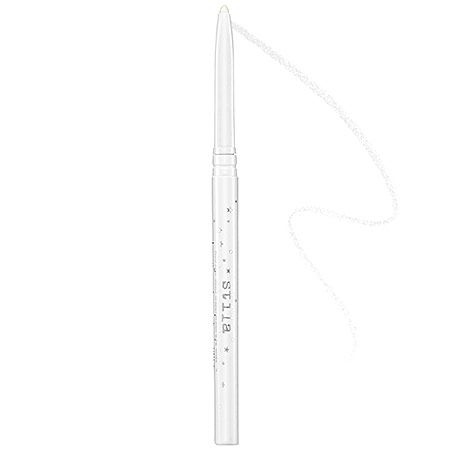 Lining you waterline with white eyeliner can be a great and simple way to frame and define your eyes to make them appear bigger and brighter and enhance the natural color of your eyes. The stila Smudge Stick Waterproof Eye Liner in Alpine ($22.00) is an excellent pencil formula eyeliner that works great to line your waterline.
To line your waterline with white eyeliner, start at the outer corner of your eye and smudge the liner across your water line in short, thick strokes until you reach your tear duct at the inner corner of your eye.
In order to prevent the liner from fading and smudging off of your waterline throughout the day, set the makeup with a translucent setting powder. Use a small brush to pat the invisible powder over the white eyeliner you've applied to help it stay on all day long.
3. Use White Lip Liner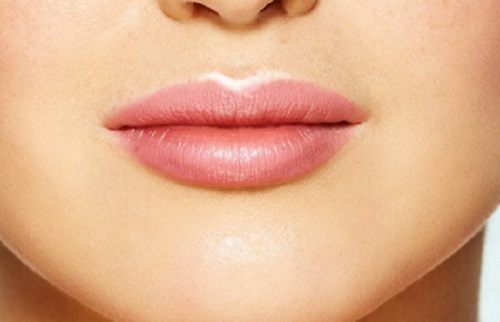 Applying white lip liner can increase the contrast between your lip color and the skin around your lips in order to help the color of your lipstick look brighter or more dramatic.
To apply white lip liner for best results, apply the liner in a thick, precise line around the edges of your lips. Then, blend the liner inwards toward the center of your lips before applying lipstick in order to make the color of your lipstick stand out more brightly.
You can also apply white lip liner just outside the edges of your lips above your cupid's bow and below the center of your bottom lip. This trick helps define your lips to make them appear brighter and fuller.
4. Highlight Your Face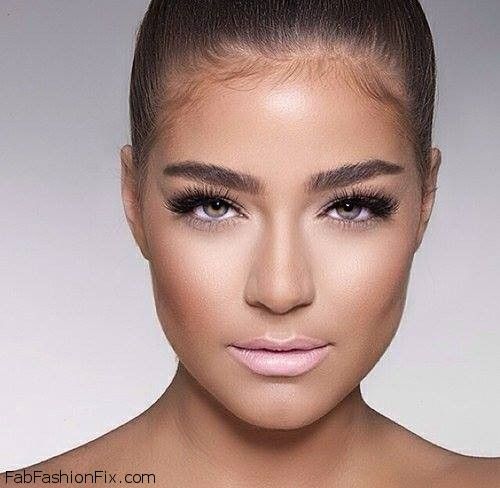 White eyeshadow and eyeliner can act as a subtle, matte highlight that brightens your skin without adding any shimmer or shine to your face. You can use a white powder eyeshadow or a white pencil eyeliner to highlight your skin.
Apply the white liner or eyeshadow to the areas of your skin where you would normally apply a traditional highlighter product, such as above and beneath your eyebrows, down the center of your forehead and nose, and at the tops of your cheekbones out toward your temples. Make sure to balance the white highlighter with blush or bronzer and avoid excessive application, especially of white powder products, to ensure you achieve a subtle brightened finish but don't end up looking like a washed out corpse.
5. Try Graphic White Eyeliner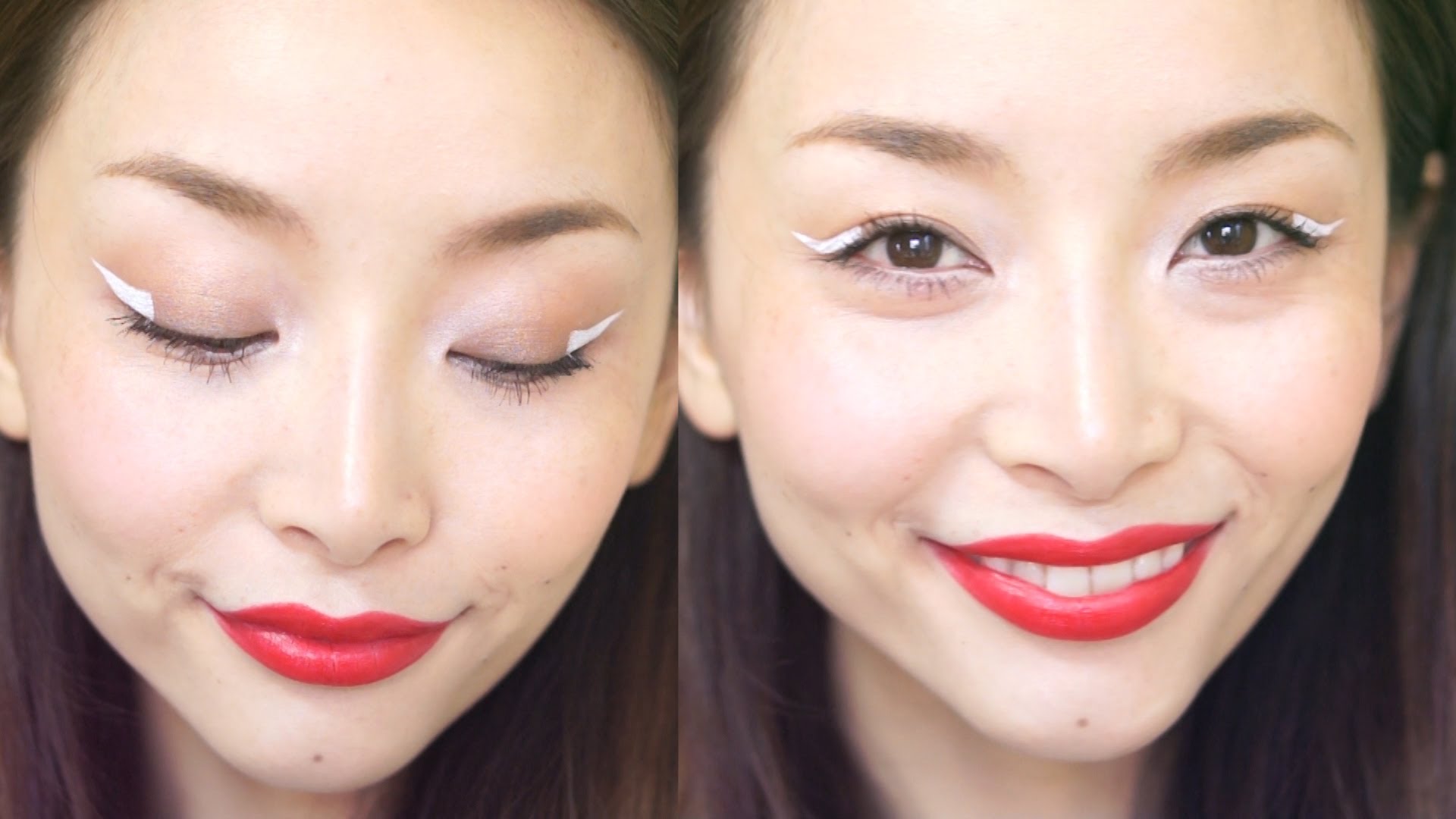 Graphic white eyeliner is a more dramatic white makeup trend. It can help define your eyes and make them look brighter as well as enhance their natural color. It is best to use liquid eyeliner to create graphic white eyeliner. An excellent white liquid eyeliner is the Makeup Up For Ever Aqua Liner Liquid Eyeliner in Diamond White ($23.00). This eyeliner is high-quality and the Diamond White color is a beautiful shade of white with bright silver undertones.
To apply flawless graphic white eyeliner, use a tinted eyeshadow primer to create a smooth, evenly colored base for the white liner. Then, swoop the white eyeliner around your top and bottom lash line as you would apply any eyeliner. You can extend the liner out into dramatic wings, or you can opt for a traditional graphic look and add a detached line of the white eyeliner in the crease of your eye.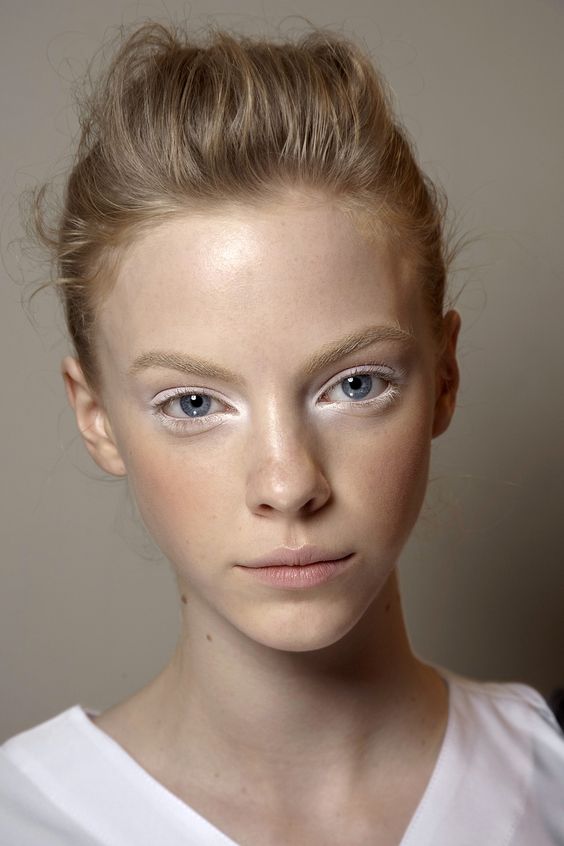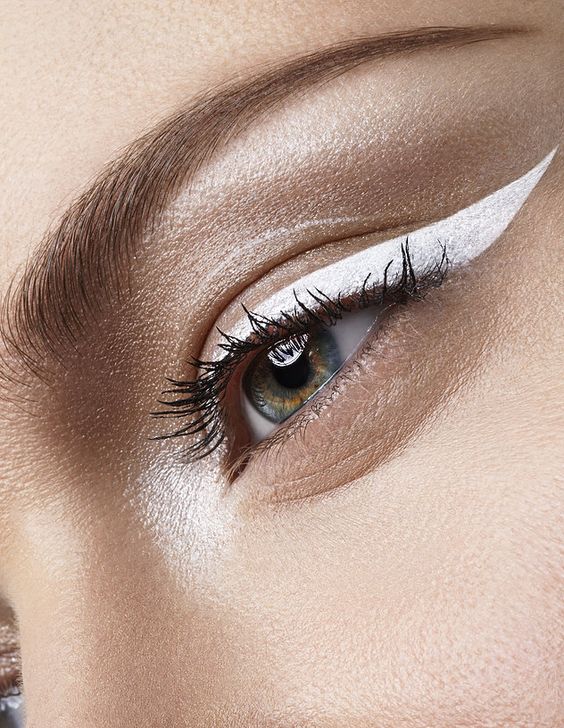 White makeup accents can be intimidating because they stray so far from the makeup you're probably used to in your everyday routine. However, they can be a fun, useful way to brighten up your eyes and skin subtly. Use the tips in this post to pull off white makeup accents flawlessly and achieve a renewed, youthful glow even on your most exhausted days.
white makeup tutorial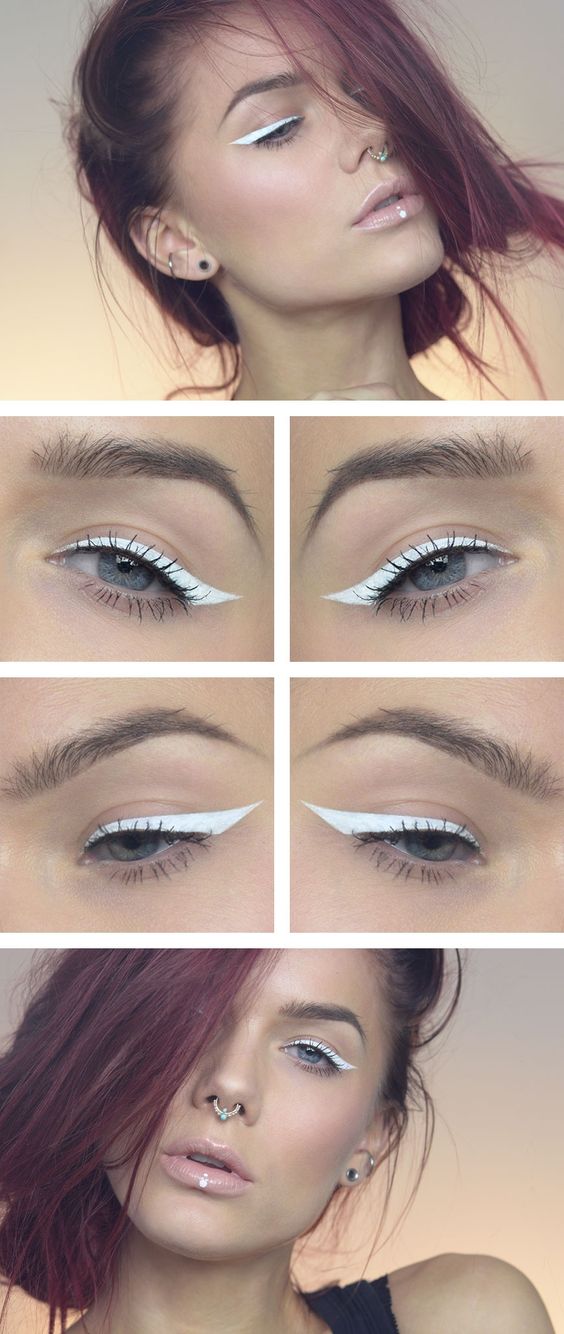 Dressed in Mint: black and white make up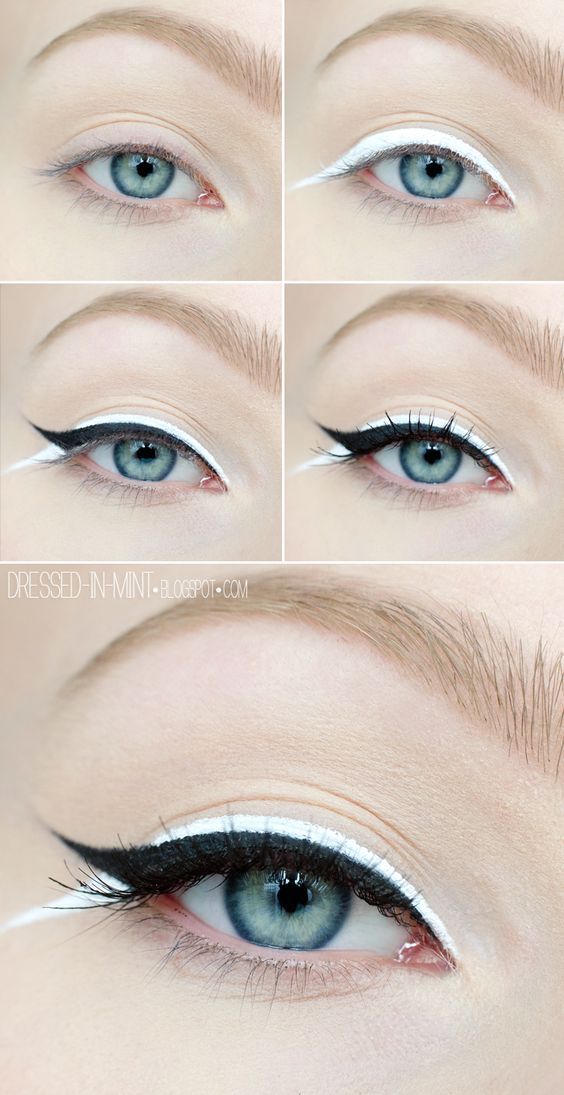 Step by step White Makeup eye-shadow tutorial