A Simple Collection of Dolce & Gabbana Fall 2024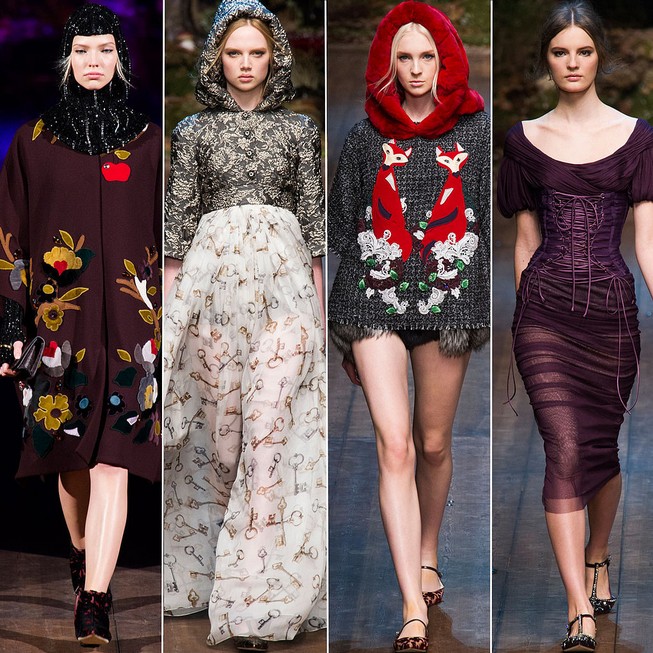 After watching the collection of Dolce & Gabbana Fall 2014, I should say, they've been really working hard on their classic fairy tales. All those blooming roses, enchanted keys, friendly forest creatures and even literal red hoods can be always seen throughout its fantastic shows in past years. Moreover, they use a featured gloomy ancient tree to be the enchanted forest set.
Maybe Katy Perry can remind you of the sexy off-the-shoulder gowns cinched by corsets from Dolce & Gabbana. But you'd never forget its luxury beaded dresses and coats that can be fit for the royals in classic fables. Moreover, there're tailored jackets and pants even for the modern women.
Follow us with the jewel-encrusted finale army that we are expecting!