The Difference Is Night and Day: Skincare Must-Haves for Both Your Waking and Sleeping Hours
If you live in a region where the weather regularly changes with the seasons, you're probably accustomed to changing your skincare routine right along with it. In the same way, it may be beneficial to consider how you care for your skin not just when you're awake, but also while you sleep. There are many hours that are spent sleeping, and that means many hours your skin could be benefiting from high-quality products designed specifically for nighttime.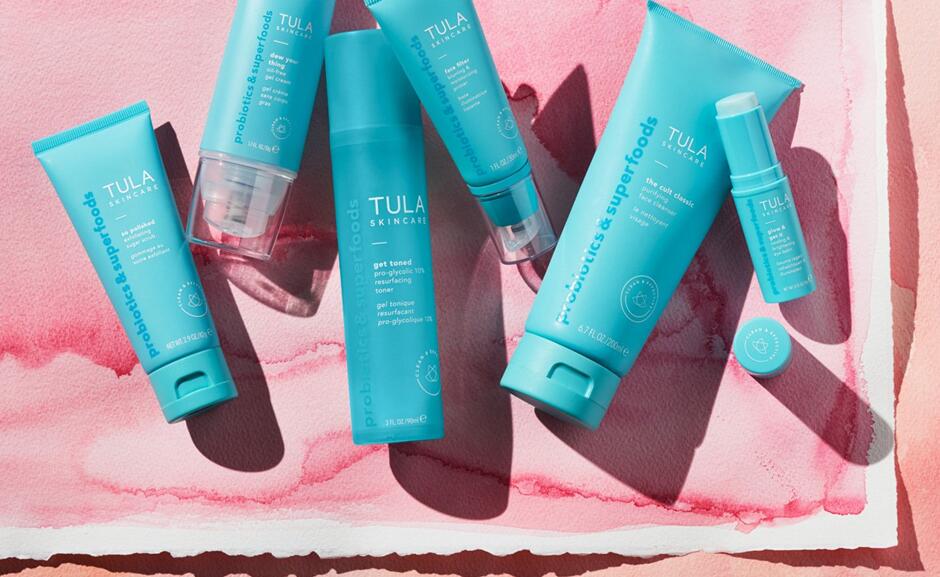 It can quickly get crowded on your bathroom shelf, though. So, instead of purchasing a number of products for one-off uses, consider building a skincare collection of multitasking products suitable for day and night. To get the most out of your day (and night), look into products that you can easily use morning, evening, and all the hours in between. Below are a few to consider.
A Hydrating Day and Night Cream
There are some excellent hydrating products that are especially formulated to work throughout the day and night, giving your skin a hydration boost without feeling heavy. An especially effective day and night cream may also promote firmer-looking skin while it nourishes, helping to correct uneven toned skin and diminish the appearance of fine lines and wrinkles. Look for products with ingredients that support these functions, like squalene and hydrating probiotic strains. The best part of a high-quality day and night cream is its suitability for all skin types, whether you have oily, sensitive, dry, or mature skin.
A High-Performing Eye Balm or Serum
Your eyes can always use a bit of extra special care. Whether it's due to weather, hormones, or sleepless nights, everyone can be prone to puffiness, dark circles, or wrinkles in the skin around and under the eyes. Because this skin is so delicate, it often needs a product designed specifically to target eye-related concerns. Having a high-performing eye balm or serum to apply and let absorb overnight can help you look and feel more refreshed and awake in the morning.
For an under-eye treatment, choose a product that's formulated with soothing and anti-inflammatory ingredients like topically applied caffeine and aloe. These help reduce the appearance of puffiness and can also diminish the look of fine lines and wrinkles. For dark circles and other discoloration, caffeine applied topically can also be beneficial, as can be hyaluronic acid for its deeply hydrating properties, as well as vitamin C. For an ultra-hydrating product, seek out an eye balm or serum featuring probiotic strains known to lock in moisture.
An Overnight Face Mask
You may think of face masks as products you only apply for a few minutes once or twice a week for a skin-loving boost, like an exfoliating or brightening mask. However, some face masks are so gently and effectively formulated that you can also apply them before bed and let them work overnight. These are usually nourishing or hydrating masks, as those are often the ones made with gentle, ultra-moisturizing formulas that make them safe to apply overnight. Consider one that's made with nourishing ingredients like apple and lactic acid to promote hydration, as well as ceramides to lock in your skin's natural moisture. Probiotics can also help calm the appearance of any inflammation. The upshot will be skin that's smoother, softer, and more refreshed-looking.
Concern-Specific Serums
If you have specific skincare concerns you want to target, like breakouts, fine lines, or dull skin, nighttime is a great opportunity to address them. The type of serum you choose depends on what you're trying to address, but many of them are suitable for application in the evenings, including some blemish treatments. The best often include hydrating probiotics to help promote the appearance of an even, balanced skin tone. Here are a few concern-specific serum ingredients to consider:
To address fine lines: To promote smoother, firmer-looking skin, seek out a serum made with vitamin C-rich apple extract and chicory root. Blueberries can also help provide a boost of antioxidants.
To address blemishes: A serum that's made with salicylic acid and niacinamide can help reduce any current blemishes, protect against future ones, and help reduce the appearance of dark spots caused by past breakouts.
To address uneven toned skin: Uneven toned skin can struggle a bit with dullness, so try an illuminating serum containing antioxidant-rich vitamin E, citrus extracts, or anti-inflammatory chicory root.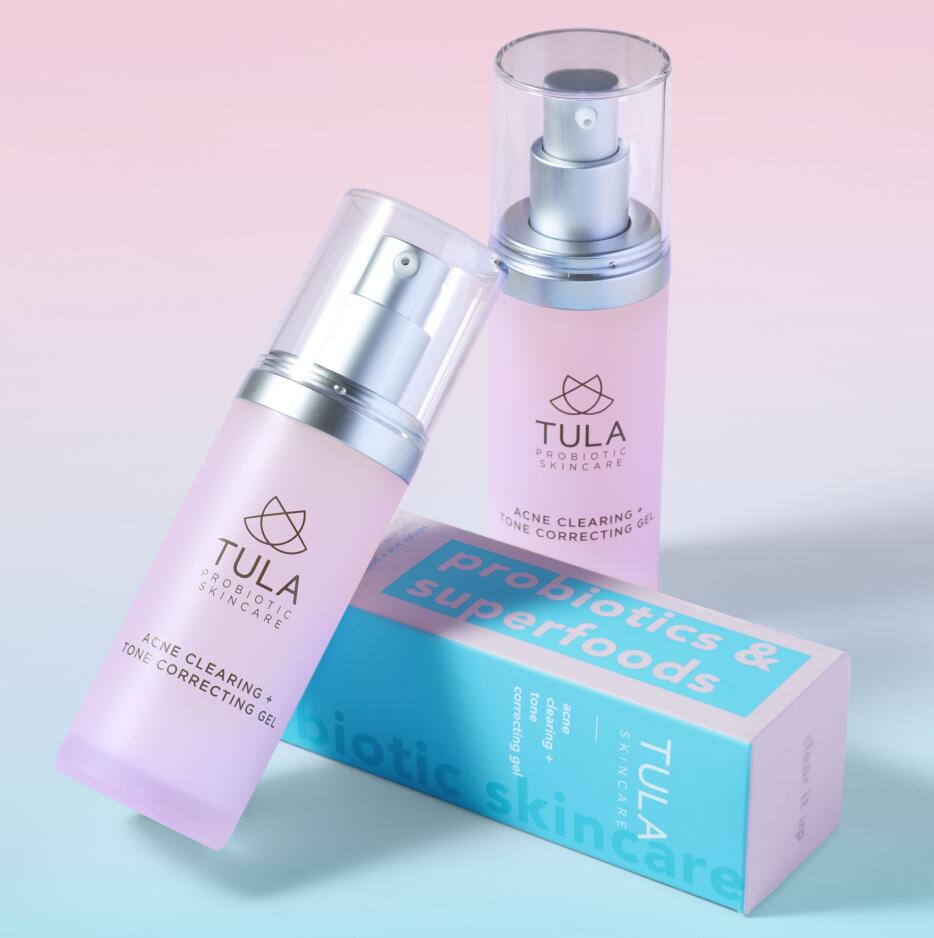 Targeted Treatments
Like with serums, there are a number of specially formulated products to consider for targeting certain skin concerns that can be used at night. The goals may be similar to those achieved by using a serum, but the formulas and application may be different.
Acne Spot Treatment        
An acne spot treatment is a common product used to address blemishes overnight. If you choose one that goes on clear when you apply it, you can also use it during the day. Either way, look for a spot treatment that contains both blemish-fighting ingredients and skin-soothing ones. Benzoyl peroxide is a powerful defender against acne and can help prevent it from cropping back up. Tea tree oil works to reduce redness and the appearance of inflammation, which helps calm irritated blemish marks. If you want to help diminish the visibility of spots left behind by past breakouts and smooth the look of the skin, consider a treatment that includes licorice, niacinamide, and probiotics in its effective formula.
Overnight Repair Treatment
An overnight repair treatment is a type of night cream that uses powerful ingredients to help smooth, soften, and tone the appearance of your skin. That also makes it particularly effective if you struggle with uneven toned skin. Look for an overnight repair treatment that contains ingredients like alpha hydroxy acids to promote smoother skin and vitamin C to help even the look of the tone of skin. Green tea and probiotics can help calm the appearance of any redness or irritation.
Things to Avoid
Regardless of what type of skin you have, there are always a few types of ingredients you may want to avoid in both your daytime and nighttime skincare products. Synthetic fragrances, for example, can exacerbate redness or other signs of irritation in the skin. Parabens and sulphates are also well known for contributing to skin irritation. If you want to avoid these ingredients and look for more environmentally and skin-friendly ones, be sure to research the skincare brand you're interested in. Some of the best skincare brands that avoid using these potentially harmful ingredients instead focus on plant-based ingredients and may also be cruelty-free. If you find a brand that adheres to these principles and practices, you can be reasonably confident you're getting a high-performing product that's good for both your skin and the environment, no matter what time of day you use it.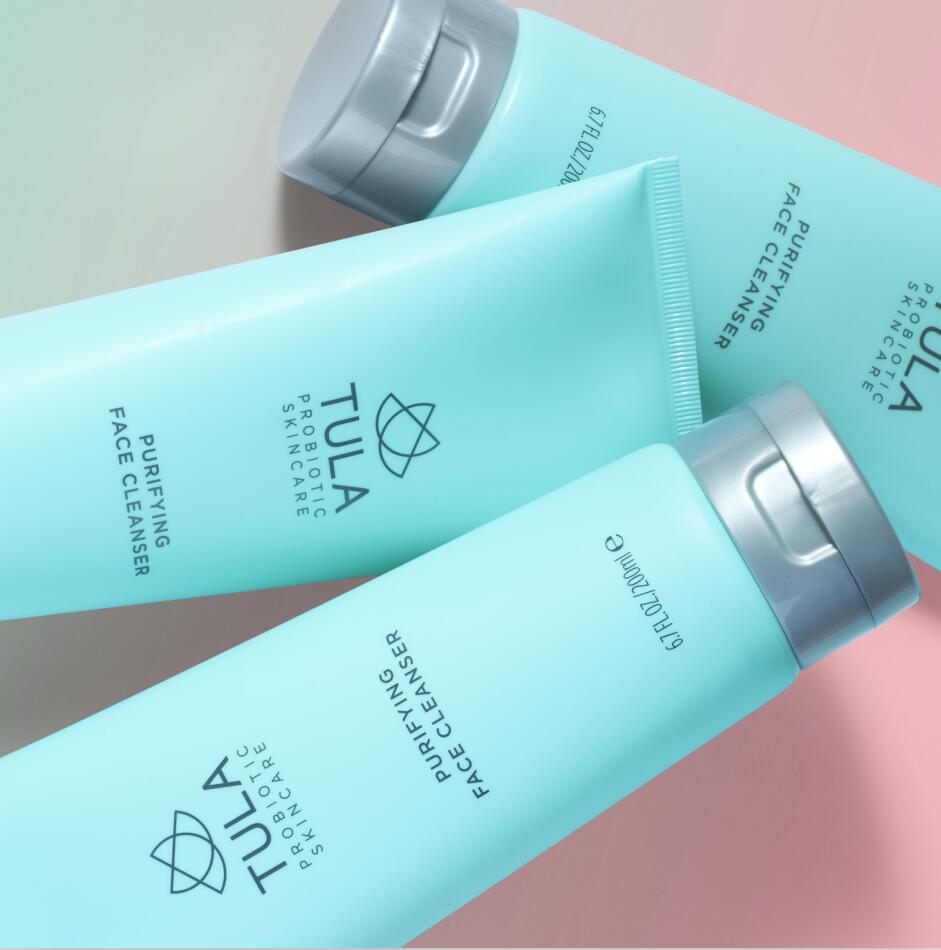 About TULA Skincare
TULA Skincare became a leader in the beauty industry by combining founder Dr. Roshini Raj's scientific background with a mission to provide well-formulated, effective skincare products. They employ high-performing ingredients, including natural probiotics and superfoods, to create skincare products that offer powerful results. With a collection that ranges from facial cleanser and serum options to toner and sunscreen, people of every skin type can find a selection designed to improve the look and feel of their skin. Whatever concern you may be targeting, shop TULA Skincare's range of products to find exactly what you're looking for.
Learn more about TULA Skincare's line of probiotic-based products at Tula.com