5 Spring Trends for 2024
The recent pandemic has had a massive influence on so many industries, and the fashion world was not left unscathed. With the work from home routine firmly in place, many designers were influenced by the pajama sets and activewear that are so popular when laying around the house. While people are dying to get out and get busy as the weather warms up, there's something to be said about maintaining the comfort of loungewear.
Check out the most popular trends on the digital runways and find your fave spring trend for 2021.
Bralettes Are Back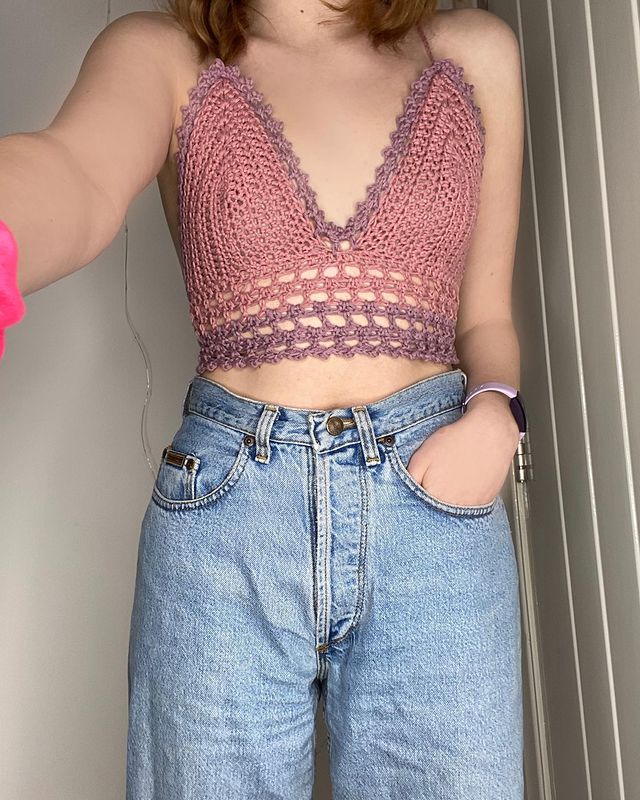 Not everyone loves baring their midriff, but the barely-there look is back—and just in time for warm weather! While in the past, this look was all about lacy details, now it's completely different. Some designers opted for faintly 50s cropped tops with bold colors and big prints, but others looked to the minimalist aesthetic that allowed pants, blazers, and transparent tops to shine bright.
Since many designers looked to the past for inspiration, you're just as likely to find grunge-inspired tops and bralettes as super chic and sleek styles. If you love wearing something a little more exposed, the bralette trend is definitely right for you!
Floaty Maxi Dresses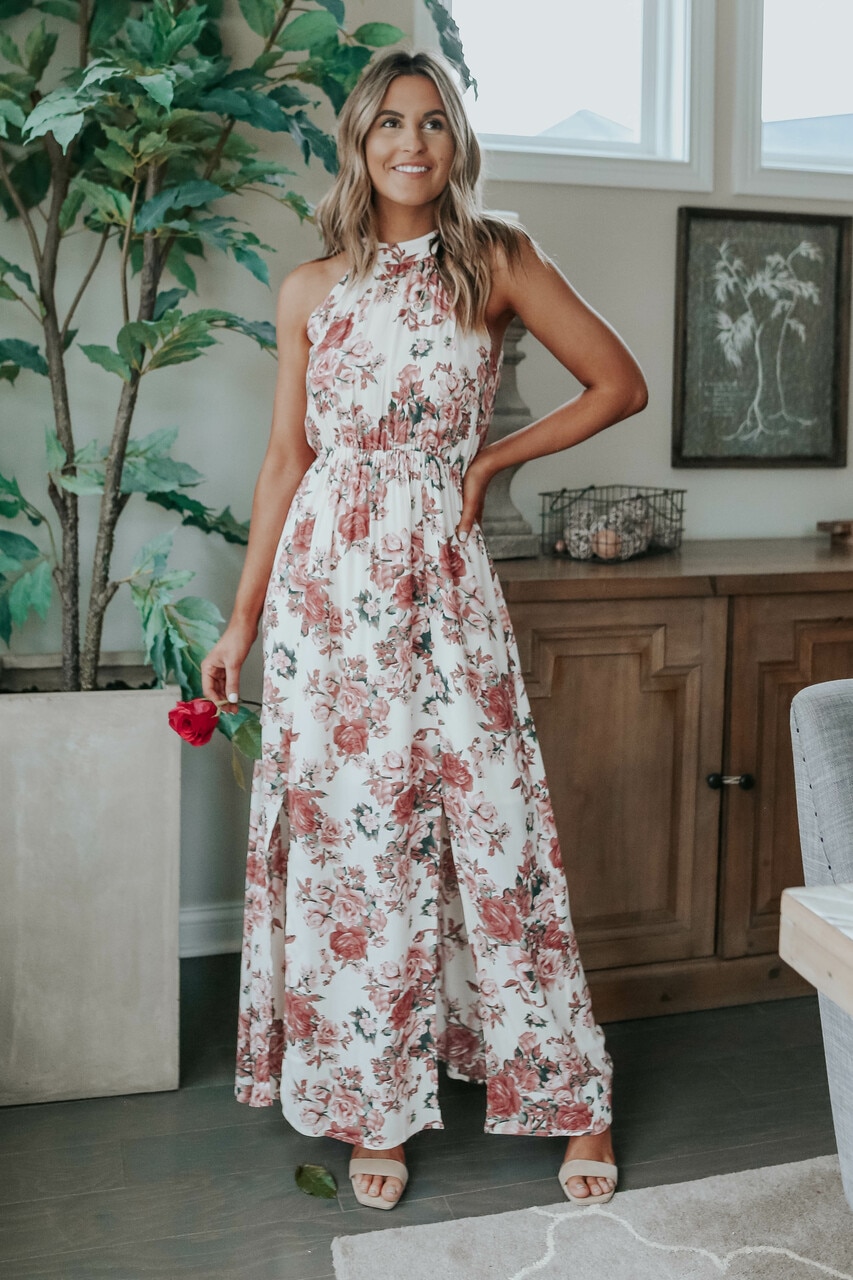 Are you looking for a breath of fresh air while trapped in a tiny apartment? The floaty maxi dress gives everyone a reason to celebrate. Without any tight shapes or constricting fabrics, you can feel easy and breezy in romantic styles that are equally comfortable and glamorous. Whether it's full coverage cuts balanced by sheer fabric or silky white satin with floral designs, everyone from Versace and Michael Kors to Armani and Valentino had something to contribute to the maxi dress bonanza. Make this part of your 2021 spring style, and go from the couch to a socially distanced brunch with ease!
Wide Leg Looks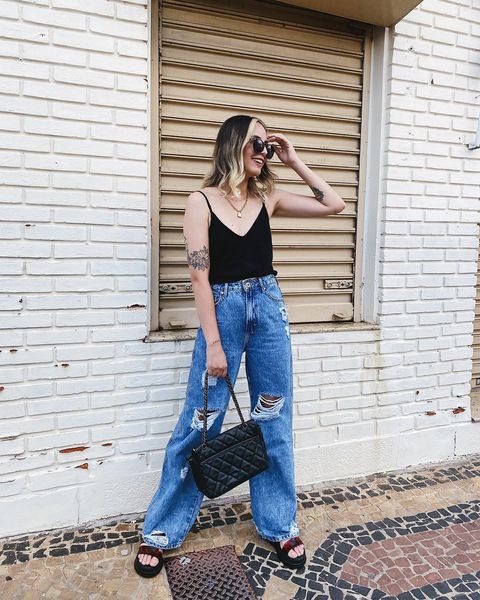 Skinny jeans and cigarette pants are out! The Millennial look has passed, and Generation Z's preference for baggy trousers and wide-leg pants has taken over. These aren't exactly the slimmest silhouettes, but these pants are the perfect opportunity to get a little more elegant with your trouser shapes. Whether you keep it casual with a baggy pant and graphic tee, or you get a little extra with a tailored high-waisted pant and silk blouse, these pants provide tons of versatility and flexibility for spring.
Sequins & Sparkles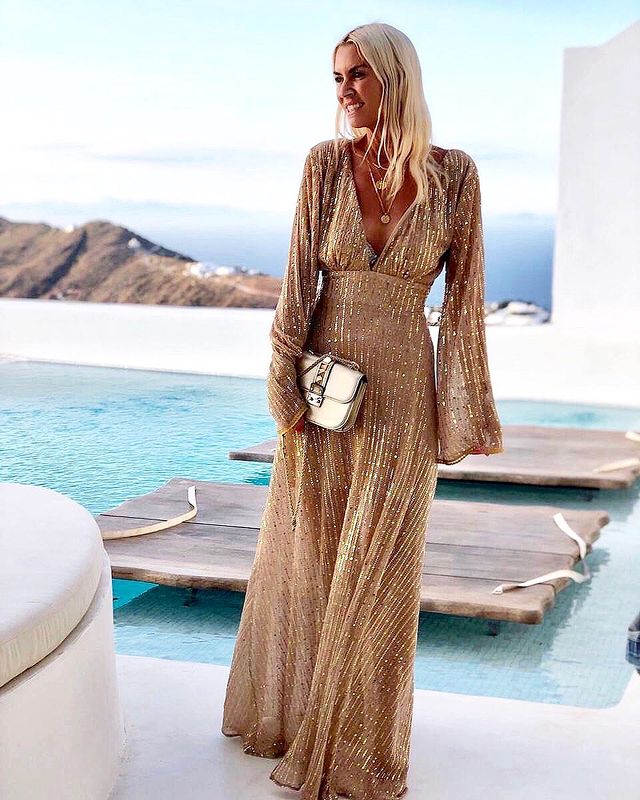 It might feel like you haven't worn anything sparkly in ages, but it's time to break out the sequins once again. With spring and summer bringing back the hopes of hitting the clubs, the runways were full of relaxed glamour and sparkling dresses, tops, hats, sneakers, and jumpsuits. Anything that could be bedazzled was, but there was a lot of interplay between casual and formal. A sequined gown paired with patent leather sneakers or a sparkling blazer with a matte black blouse can make the perfect pair!
Casual Chic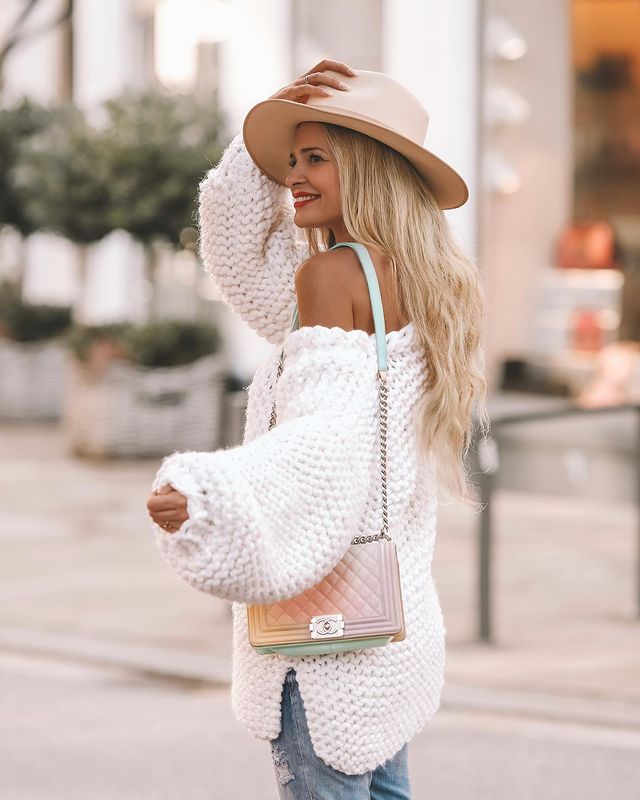 You've probably fallen in love with oversized sweatshirts and big hoodies since 2020, and it's not fair to force you to transition out of their marshmallow embrace. Tons of designers kept things fashionable but low-key by throwing hoodies and jumpers over their luxe designs. A hoodie with a pleated skirt was a favorite from Prada, while utility jackets in pastel hues over spring dresses were popular with Akris. Make these pieces wardrobe staples and mix and match casual and chic throughout the spring season.
Are you feeling inspired by these new trends? Test them out to figure out which ones are best for your quarantine lifestyle!