20 Best Summer Outfit Ideas for Women Over 60
As the mercury starts to rise, and nature renews itself in a vibrant splash of colors, it's time for a wardrobe refresh to enjoy the season's beauty! Age should never confine your style; instead, it should enhance it. This guide will help you curate chic summer outfits that will redefine elegance for women over 60.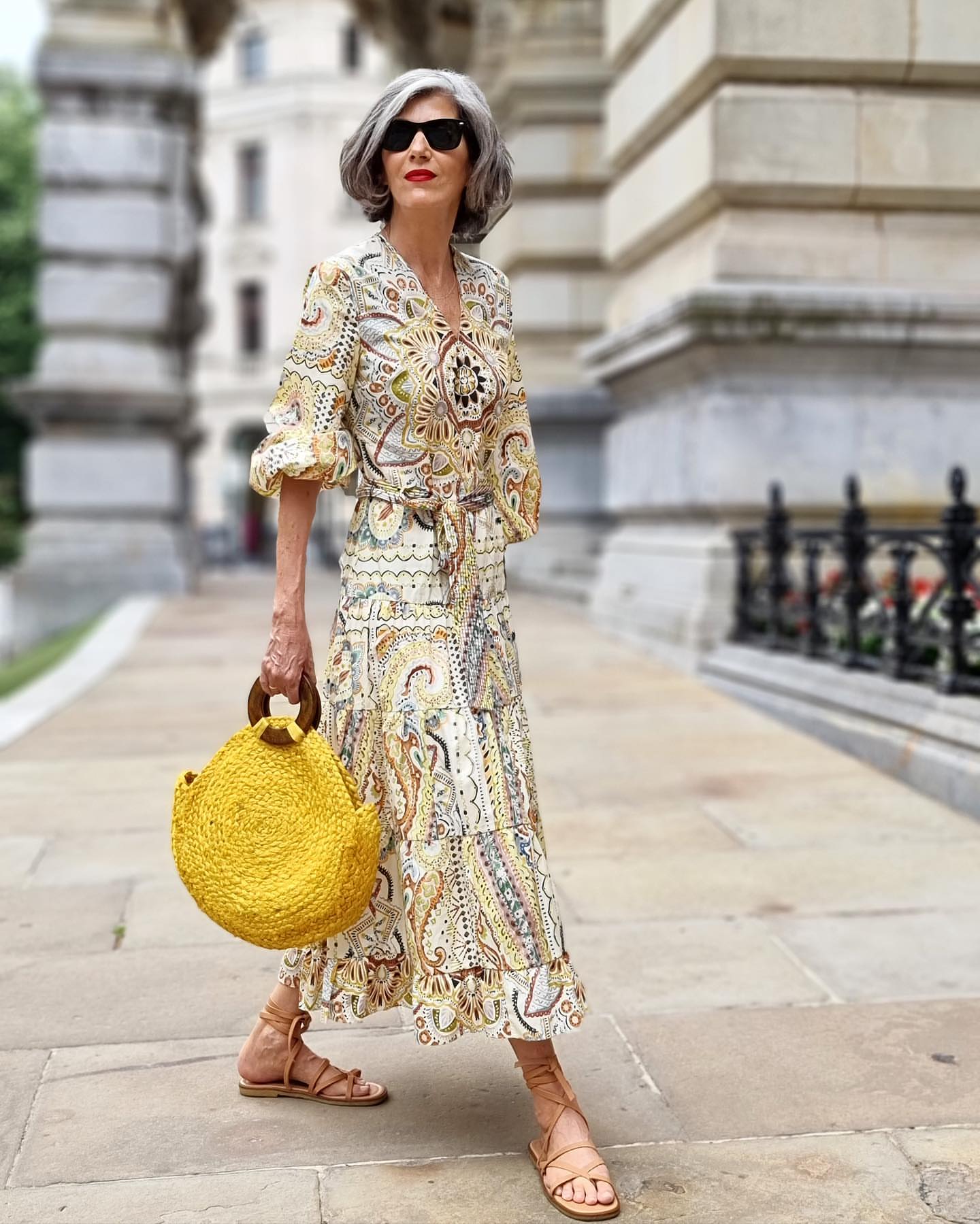 1. Know Your Body Type and Personal Style
Before you dive into the fashion pool, it's essential to identify your body type and personal style. Are you pear-shaped, apple-shaped, or do you have an hourglass figure? Each body type has specific styles that accentuate their best features. Similarly, align your outfit with your personal style. Do you prefer classic cuts or contemporary designs? Whether you're a minimalist, bohemian, or classic chic, let your style shine in your choice of attire.
2. Invest in Basics
Classic basics are the building blocks of a versatile wardrobe. Neutral-colored tees, blouses, and light sweaters are ideal for summer layering. Pair these with skirts, trousers, or your favorite pair of jeans. Remember, simplicity is the ultimate sophistication, especially for mature fashion.
3. Lightweight Fabrics
Summer screams comfort! Lightweight fabrics like cotton, linen, and rayon are perfect for the hot weather. They're breathable, easy on the skin, and come in various colors and designs. Go for loose fits; they're not only stylish but also provide optimum comfort.
4. Embrace Color and Prints
Summers are all about bright and cheerful colors. Don't shy away from adding some vibrant hues and patterns to your wardrobe. Floral prints, stripes, polka dots, or even animal prints can add a fun element to your look. However, be mindful of the print size and color coordination.
5. Denim Essentials
A well-fitted pair of denim jeans or a denim jacket is a summer essential. They can be paired with almost anything in your wardrobe. Go for a lighter wash for a more summer-friendly look.
6. Summer Dresses and Skirts
One-piece wonders like dresses and skirts are summer staples. Midi dresses and skirts, in particular, strike a balance between comfort and style. Choose flowy materials and soft prints that reflect the season's spirit.
7. Accessorize Wisely
Accessories can make or break an outfit. Choose statement pieces that complement your attire rather than overshadowing it. A statement necklace, classy watch, or a pair of hoop earrings can level up your outfit. Also, a summer hat and sunglasses are not only chic additions but also protect you from the harsh sun.
8. Comfortable Footwear
Your summer wardrobe is incomplete without comfortable footwear. Open-toed sandals, slip-ons, or ballet flats are all great options. If you love heels, opt for wedges; they provide better support and are more comfortable for prolonged wear.
9. Swimsuits for the Win
If you're planning a beach vacation or enjoy a poolside soiree, invest in a flattering swimsuit. There are numerous styles available for mature women, from one-piece suits to swim dresses. Consider your comfort and body type when choosing your swimsuit.
10. Layer It Up
A lightweight blazer, cardigan, or a wrap can add an extra oomph to your outfit while providing protection against cool summer breezes. They also come handy when transitioning from a sunny afternoon to a cool evening.
11. The All-important SPF
While this is not a clothing item, no summer guide would be complete without mentioning sun protection. Apply sunscreen before heading out and consider clothing with built-in SPF for extra protection.
The most attractive thing you can wear is confidence. Age is just a number; what truly matters is how you feel about yourself. So, embrace the summer with open arms and let your personality reflect in your style. Fashion doesn't have to be complicated or stressful. It's a means of self-expression and should bring you joy. So, don't hesitate to experiment and enjoy the process.
We've covered the essentials, now take a peek at some inspirational visuals in the gallery below. This compilation of outfit ideas for ladies over 60 will serve as your style mood board for summer. Let these ideas trigger your creativity and help you assemble your perfect summer wardrobe!