Some Great Boots for Winter
Boots are not only great equipment to keep us from cold in winter but also a necessary accessory for a faddish look on those chilly days. A lot of famous designers have introduced their awesome boots. You shouldn't miss them, especially those beauties with good-looking legs. Now, please follow me to have a look at those trendy designs and get some hints of fashion that will be popular this winter.
Dark colors, especially black, are the dominant colors in winter. SO, I think it's a good idea for us to have a look at those dark boots first.
The Prada riding boots distinguish itself with the showy metal logo lettered on the exterior side. Buckled strap around the ankle styles the boot in a minimal way. It is a super-clean design as a whole.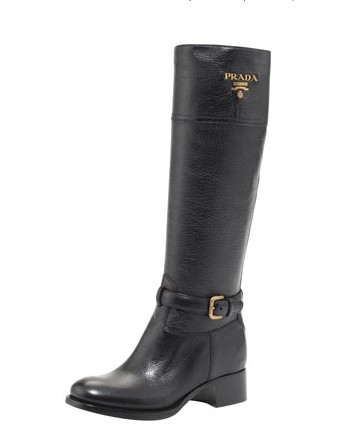 This Christian Louboutin Suede-leather harness boot is quite unique with its appearance. The harness hardware scales up the leg, and the unconstrained edge is paired with suede in stream lines.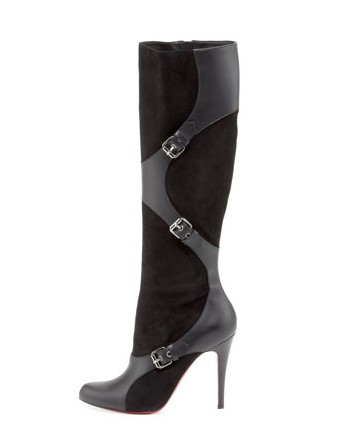 It's generally considered that boots are strict with the legs. If your legs are fat or short, you'd better run away from the boots. However, this highland boot overturns the thought. The stretchy suede turns molds to your leg's shape, providing a comfortable feeling with ardent modern style.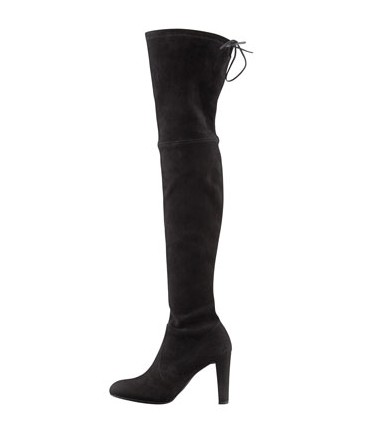 Dark Boots can be more stylish when they are given some bright colors. The Tom Ford boots dye the calf hair in purple and black ombre. They appear differently when you look from different sides.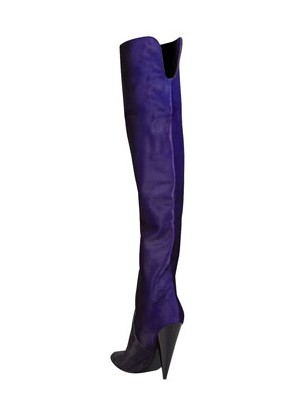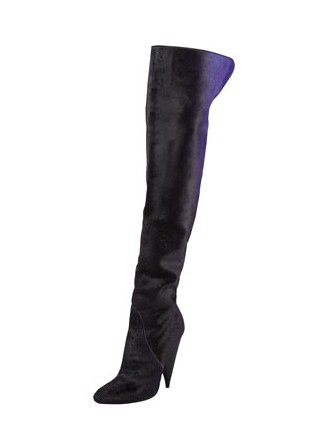 The Christian Louboutin Botalili Suede Platform boots in blue are simple yet unique. The structural silhouette and the stiletto heel create a pair of wonderful boots that are pretty and comfortable.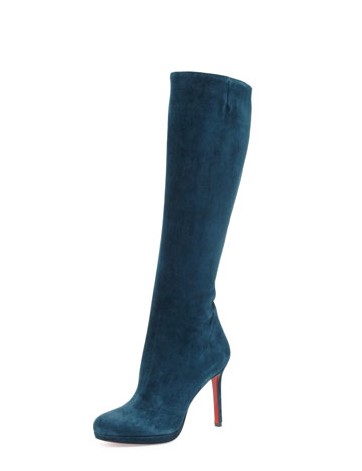 Have a look at this fold-over boot. The great piece of fold-over cuff is definitely eye-catching.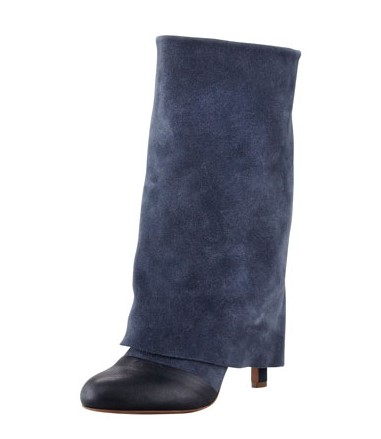 How cool is this pair of boots! The combination of leopard print and velvety texture make the boots oh-so-chic. The stretchy back fits all leg shapes.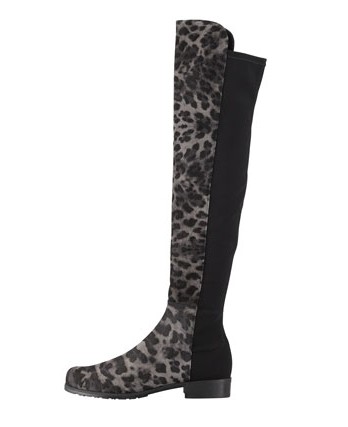 Now, to wake up the sleepy winter, let's go for some boots in bright colors.
Leather and suede create a lavish union. The color is bright and when you step out with these boots, you must have a light mood.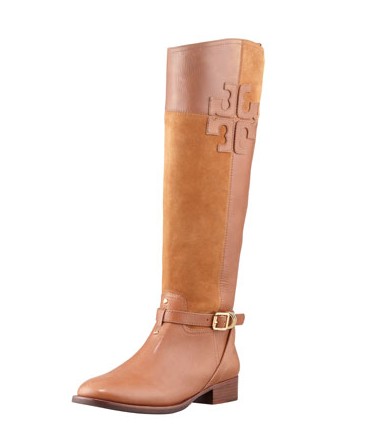 Red is one of the greatest colors for women. Christian Louboutin Acheval Suede-back boots increase your glamor at once with such an attractive color and super-chic leopard print on the back.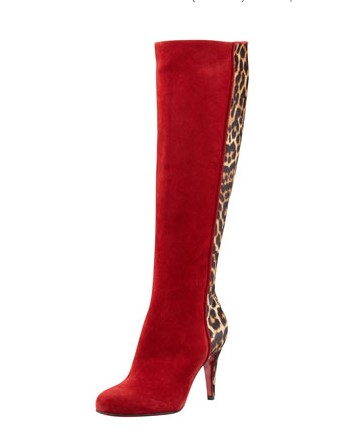 Tom Ford Geometric Patchwork Fur Over-the-Knee Boot is quite prominent with its distinct appearance. The conical heel is so interesting. The purple tone-on-tone dyed astrakhan and the calf hair patchwork upper put you on the spotlight effortlessly.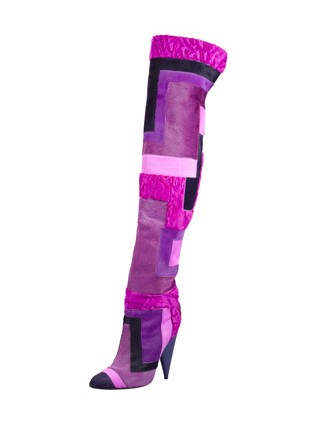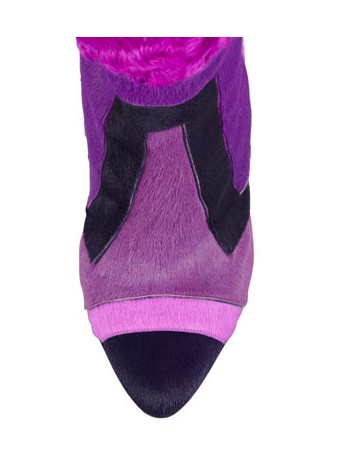 It's not hard to find that boots in dark colors are still the dominant trend. Yet, you can still be fabulously trendy if you appeal to boots in bold-bright colors. That will surely add more wonderful marks on you.