The Ultimate Guide to Petite Fashion
If you're petite, then you know how difficult it is to find chic, professional, or trendy clothing. Browsing the petite section in department stores just doesn't seem to cut it. Say it with us, ladies: petite doesn't just mean short. Yes, petite is small, but petite is also slender, curvy, athletic, maternity, and taller than 5'.
Unfortunately, falling into this category often means that clothing shopping is a nightmarish experience. Most outfits don't fit off the rack, so a majority of women need to bring their outfits to the tailors or shop in the juniors section.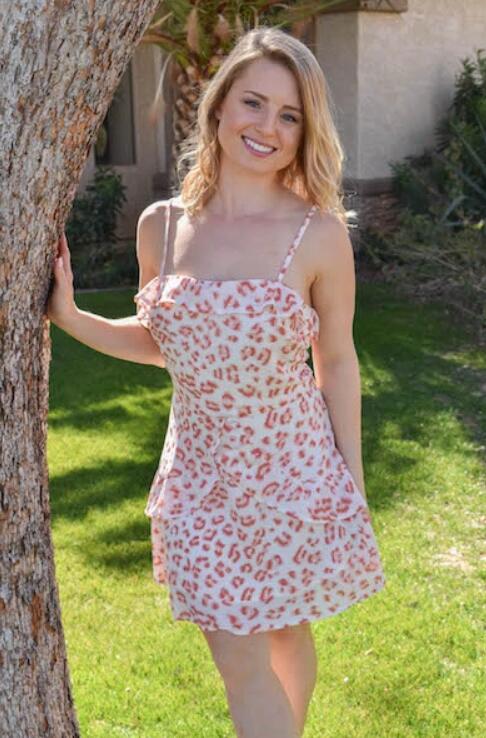 Where To Find Petite Clothing?
Finding petite clothing that may not need tailoring is easier than you think. Do research before leaving the house to see what sort of selection is near you in department stores. The savvy petite shopper will know all of the following:
What is my body type?
What styles do I look best in?
What clothing am I searching for?
How much tailoring do I want to commit to?
If you know all of the following, then you can easily skip department stores and shop online. There are many exclusively petite clothing stores online that offer a wide selection of styles and trends that will require little to no tailoring.
Why Tailoring Petite Clothing Isn't Ideal
Tailoring alters your clothes so they fit your unique body shape and changes the shape of said clothing item. For petite women, this often means that getting pants hemmed will skew the shape and alter the original style, and taking in the sleeves of a blazer will make the torso appear bulkier than it originally was.
Tailoring is also expensive. Common alterations, such as hemming pants, skirts, or dresses, or adjusting a waistband can cost upwards of $25; shortening sleeves can be upwards of $40; and taking in a jacket or vest can cost $50 on average.
Thankfully, there is an easier way. All you need to do is find out what body type you have and our ultimate guide will lead you to the right styles and clothing staples that will compliment your body and look great for years to come.
Your Body Type and Recommended Clothing Styles
When you're petite, you're going to want to highlight what you have, add emphasis to what you don't, and narrow or lengthen certain areas of your body. Colors and patterns are an easy way to do this, even if you don't know your body type.
Single colored outfits, such as rompers or dresses, naturally make the wearer appear taller. Dark colors are also slimming. Stripes, depending on their orientation, can do both! Every petite woman looks great in short-to-mid-length dresses too.
If you want to dress for your body type, then rest easy. Finding your body type is as easy as looking in a full-length mirror and comparing your proportions to the descriptions below.
Pear
Those with a pear body type have hips that are wider than their shoulders, bust, and waist. This shape is feminie and is easy to flatter.
If you fall into this body type, you are going to want to stock your closet with clothes that elongate your body and accentuate your torso. Pick out chic tops or dresses that rests off your shoulders, cropped jackets, and A-line dresses.
Rectangle
If your body is the same width from shoulders to hips, then you have a rectangle body shape. This simply means your body is proportionate and is relatively versatile with what types of clothes flatter you.
If you have a rectangular body shape and want to emphasize your curves, try straight or skinny jeans, polo neck shirts, dresses, or blouses, and sweetheart necklines. To help add more shape, belt your dresses and jackets, or wear a high-waisted pencil skirt to really make your hips, legs, and shoulders stand out.
Apple
Apple body types have longer arms than other body types. Your waist and bust are wider than your shoulders and hips, meaning you have plenty of curves to highlight.
If you think you have an apple body type, try styles that accentuate your shoulders and legs and help shrink your midsection. This means you can wear bold patterns and colors that most petite women can't! You will look amazing in waterfall cardigans, stretchy skinny jeans, and any top with a deep V neckline. If you have a good tailor, make a blazer part of your wardrobe for trendy and versatile outfits.
Don't be afraid to show some skin too! Highlight your longer arms and draw attention to your legs by leaving them bare and wearing flashy heels.
Inverted Triangle
If you have trouble picturing an inverted triangle, think of the letter V. You have wider shoulders and everything starts to get more narrow as you get closer to your hips. This is a blessing for petite women, because it means your hips and legs look great in nearly any piece of clothing, from long skirts to short shorts.
If your body is an inverted triangle, then put the spotlight on your hips and legs to help slim down your shoulders. You'll find the perfect look with wrap dresses, skinny jeans, and patterned trousers. Like we said above, you can wear nearly any type of skirt, jeans, leggings, or shorts and you'll look amazing.
Hourglass
Hourglass figures have well-defined hips and busts and narrow waists and shoulders. If you have an hourglass body shape, you've got a feminine body that's easy to dress.
You're going to want to highlight your bust with deep necklines like V-necks. Your hips and legs will look fantastic in pencil skirts. While they seem like a bold choice, flared pants are going to look best with your body type. You also can't go wrong with skinny jeans.
Fashion Trends Petite Women Should Avoid
Everyone's fashion choice is up to them: your style should be your own. These styles generally don't flatter petite women, but that doesn't mean you shouldn't wear them if you like them. That being said, here are a few fashion trends you should avoid if you're petite.
Chunky Shoes
If you're short, you should steer clear of any piece of clothing that drowns your figure. This includes chucky shoes because they make you look shorter.
Wide-Legged Pants
Wide-legged pants often give you the appearance of swimming in your jeans and swamp your figure almost entirely.
Too Many Layers
Fashion loves layers. Unfortunately, petite women often can't pull off too many layers because they completely drown your figure if you wear too many of them.
The key to make layers work as a petite woman is to try one piece of oversized clothing over something sleek.
Low-Rise Jeans and Boyfriend Jeans
Low-rise jeans and boyfriend jeans are usually not flattering for shorter women. They make your legs look shorter than they actually are, thus making you look disproportionate to your torso. These styles can work if you have longer legs, though!
So, now that you know your body shape, what clothing flatters you, and you have an idea of what type of clothing you need, it's time to hit the stores. Remember to do your research online to save you time and don't be afraid to be bold and try hitting up some online stores that exclusively sell petite styles. Now go forth and find the perfect style for you.