How to Use Modern Fashion to Increase the Value of Your Home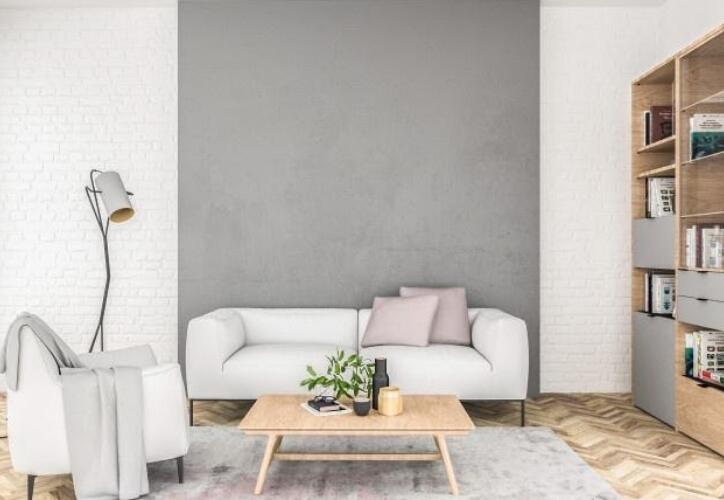 In a world like the one we live in today; people thrive upon being the best at a trend that is going around. It's a modern thing, and we see trends everywhere, on social media, in newspapers, even in our own homes. Houses are very important and close to our lives. It only makes sense that the trends we do outside of our home get carried inside. That is what started the 'modern home' look. Modern fashion in homes can be anything from grey, white and black colour schemes to the newest kitchen and living room on the market. Nearly everyone wants to be a part of the new modern fashion with homes, meaning that the value of a 'modern home' can dramatically go up.
5 Steps to Make Your Home More Modern
To help you to achieve that look, here are 5 steps to make your house more modern to increase its value.
How to stage a home

Before buying anything for your home, you need to know how to stage rooms. Staging is the most crucial part of making your home more modern. You can't have a square box living room of 3 couches and a tv for example, that doesn't open the room. It is important when staging to make it feel like there is a lot of room when there really isn't. Making your home modern is not hard when you know methods just like staging your home effectively.

A few good tips when staging your home are:

a). Make sure everything gets natural light on it.
b). Position things to give both real room and 'fake room'
c). Set the scene – make everything look where it should go.

Don't be afraid to ask

If you have friends, family and colleagues that are going for a modern home look, don't be afraid to ask them about their style, or what works and what doesn't. People who have somewhat experience in modern house fashion will be able to help you out. Another thing you can do if you don't know anyone with modern housing is to reach out online. There are many platforms and sites in which you can post a question and people answer under it. Sometimes this can be useful, and sometimes it can be spam, which makes it a lot harder for you. You could also look at photos and videos online of other modern homes, which may give you some ideas.

Where to focus the money and energy

People often ask, 'Where should I start when making my home modern?'. The answer is simple; first you need to ask yourself, 'where do guests go in my house when I invite them for dinner or the kids' play date etc. Make a map if you have to. The route that you take guests in through your house is where you should start. The opening corridor, the living room, the dining room. These are all places you should think about first, rather than the bedroom or laundry room etc.

The two gardens

It has been a common thought for the past century and more that you have your garden outside. However, there has been a huge trend taking over the fashion world of homes with indoor gardens. It does sound crazy at first, however, if it is done correctly, it draws a lot of attention and really can tie the room together. It isn't too expensive to do, and it's just a thought that you can experiment with. Have a browse online to see if you like the style.

Kitchens

Kitchens are very important when making your house modern. Not because people will see it, which they may, however it needs to fit with the houses' new style, and it needs to be comfortable and easy to use. You should be able to move from A to B in the kitchen with no hassle. And most importantly, you need a great oven for the amazing food you can cook. The best kitchens are ones that have plenty of lighting, a lot of space for walking about and cooking etc.
In conclusion, by using these 5 tips, you will be able to make a beautiful, modern home. But once it is 'done' it isn't actually done. As from the beginning, trends are constantly changing, and so there isn't any harm in experimenting with colours or new furniture every now and again.