Top 10 Beauty Must Have For Summer – Great Summer Beauty Products
As the weather changes so does our beauty routine. During the colder months, we tend to gravitate towards darker eyeshadow and lipstick tones while on the warmer months we tend to wear less makeup and truly let our skin breathe. The warmer weather is the perfect occasion to give your beauty products a make over. It is now time to start changing your old favorite beauty products for new products that will work much better for you and your skin this summer.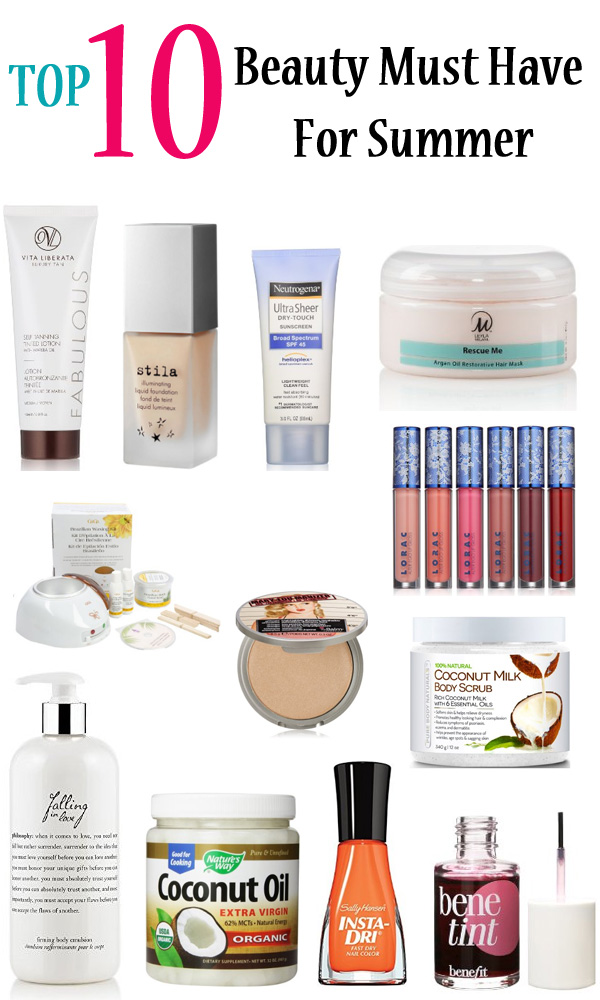 During the warmer summer months our beauty products tend to change because we are now in need of distinctive products for our body, face and hair routine. Although many products may stay the same some of them must change so that our summer beauty routine can lead us to look and feel our very best. Here are the top 10 beauty must haves for summer. You will need these products to look your very best all summer long.
10- Vita Liberata Fabulous Self Tanning Lotion

Summer is the perfect time to have beautiful tan skin. However, spending long periods of time under the sun without sun protection is not recommended by a dermatologist. Spending too many hours under the harmful rays of the sun can do more damage to you than give you any benefits. Yes your skin will have a stunning tan but your skin will also suffer in the long run from it. Spending countless hours under the sun can cause premature wrinkles, age spots and even skin cancer. For this reason self tanning lotions are the way to go.
This Vita Liberata self tanning lotion is the perfect tanning lotion when you want a mild tan with a glow that will not appear orange. Numerous people become terrified of using a self tanning lotion because of the fear of having an orange cast on your skin. This tanning lotion will gradually tan your skin to your desired shade. What I like best about this tanning lotion is the fact that you decide how tan you want to become. The color is customizable just for you.  

9- Stila Illuminating Foundation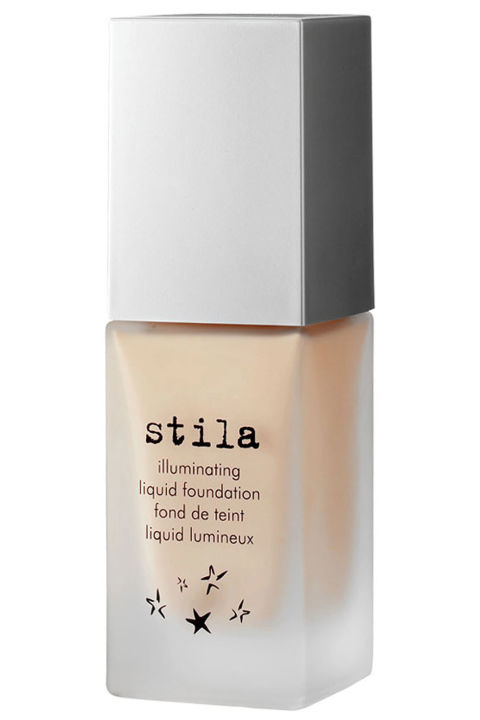 During the summer months, we tend to wear a lot less makeup as the weather is not the best to add multiple layers of makeup to our face. During warm weather your pores are prone to become larger and clogged if you tend to use a whole lot of products.
For this reason using as little bit of product as possible while getting the right amount of coverage is the way to go. This Stila illuminating foundation will transform your skin into an even, flawless canvas while being medium coverage. This foundation contains the perfect components to give your skin a healthy glow while being weightless on your skin.

8- Leyla Milani Deep Moisturizing Repair Mask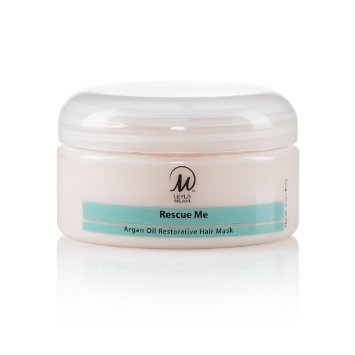 If you use heating tools more than twice a week you are not only cause stress to your hair, you are also causing severe damage. Damaged hair is hair that has been mistreated with products such as flat irons, harmful hair dyes and multiple chemicals. During summer time hair become twice as prone to damage because of the high levels of humidity that is outside.
For this matter, you want to start using a hair mask that will help repair your damaged hair from the inside out. This Leyla milani hair mask was specifically created to repair damaged hair. It is not greasy nor will it leave behind any type of residue. With this hair mask, you will be able to experience a difference in your hair after the very first use.

7- Lorac Love, Lost & Lace Lipgloss Set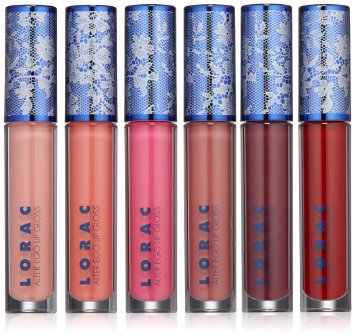 Although liquid lipsticks have become the ultimate beauty trend, lip gloss is making a comeback. The benefits of a great liquid lipstick is the fact that once you apply it there will be no need for you to reapply for at least four hours. However, they can be very drying to the lips which is when a good lip gloss comes in handy.
These Lorac lip glosses have one of the best formulas on the market for the simple fact that they do not feel sticky on your lips. One of the main problems that women tend to have with lip gloss is the fact that everything sticks to them. Your hair, food, particles from the wind ultimately everything will stick to your lips if your lip gloss has a sticky feel to it. This lip gloss is the complete opposite it is hydrating and smooth while giving your lips the perfect amount of opaque color.

6-Philosophy Falling in Love Body Lotion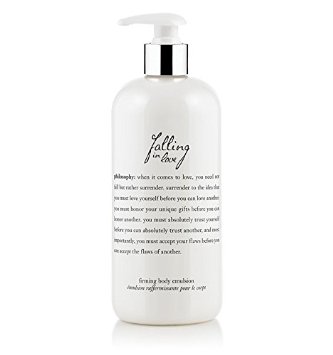 Dry, Itchy skin can become extremely uncomfortable if it is not cared for properly. One of the main reasons for dry skin is hydration. Your skin needs to be hydrated to feel its best from the inside out. For this reason it is important not only to keep your face moisturized but your body as well. This philosophy falling in love body lotion is the ultimate lotion for your skin. It contains chamomile among countless other calming and hydrating ingredients help hydrate your skin.
This body lotion does have a subtle scent while also fast absorbing, which means once it is applied you can be sure it will sink into your skin without leaving behind any oily residue or you having to wait for your lotion to dry before you can continue about your day.

5- Neutrogena Ultra Sheer Sunscreen SPF 45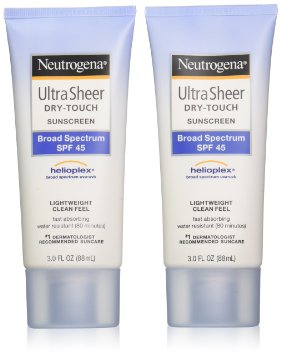 Summer time is the perfect time for spending time outside enjoying the great outdoors with family and friends. However, since the sun is not recommended it is important to wear sunscreen that will allow your skin to breathe while being protected. Many people dislike sunscreen because of the fact that it has a tendency to leave a white cast on the skin regardless of how well you rub it in.
This Neutrogena sunscreen is the answer it is light and airy while giving you full protection for your skin. It is not leave a white film on your skin and you will not need to reapply as often if you use a high SPF number. The rule is anything about SPF 30 will give you the perfect amount of protection also the younger the child the higher the SPF should be.

6- TheBalm Mary luminizing Powder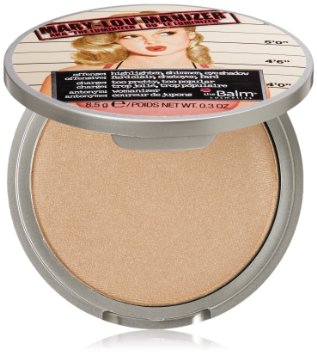 If you happen to love glowing skin as much as I do having a luminizing powder is a must in your summer beauty must haves. Luminizing powder gives your skin a boost of healthy glow. There is nothing like giving your skin the perfect hint of glow exactly where you need it. The best part about this product is that you can use it all over your body.
It is not restricted only to your face. It can be used on your shoulders, arms, chest and even your legs. Where ever you would like a hint of a glow on your skin you can apply this powder and watch your skin have a healthy glow.

5- Coconut Oil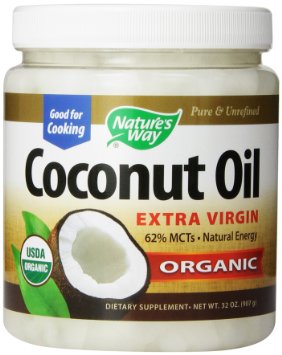 Although coconut oil is not your conventional beauty product it is one of the best beauty must have items on the market. Ever since coconut oil has made its big debut we have found over 100 beauty uses for it. It is all natural with multiple benefits for your skin.
It can be used as a makeup remover, moisturizer, shaving cream to shave with and as an after shave as well, hair mask, and hair treatment to name a few. It can also help to give your skin a bit of a glow while you are at the beach or as a soothing agent if you become burned from the sun.

4- Gigi Brazilian Waxing Kit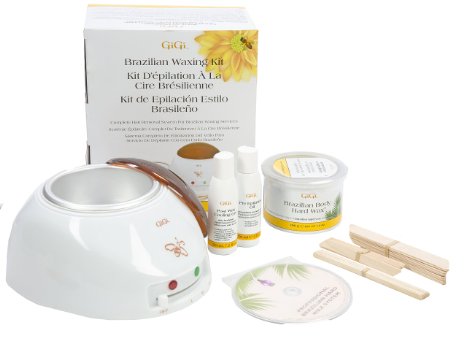 During the summer months, we tend to wear less clothing and be more active for this reason it is a good idea to remove all unwanted hair from the areas we plan on showing such as our legs and underarms. Although shaving does get the job done waxing is a great alternative. Shaving only removes the hair above the skin while waxing removes the hair straight from the root. The difference is shaving will last only a few days while waxing can last upto 4 weeks according to your hair growth pattern.
With so many benefits waxing should be something you can consider for hair removal that will last. Gigi Brazilian waxing kit is one of the very best it is easy to use while getting the job done correctly and effectively with little to no pain involved. The kit comes with everything you will need to get the perfect smooth skin right at home.

3-Sally Hansen Insta-Dri Fast Dry Nail Color, Orange Zest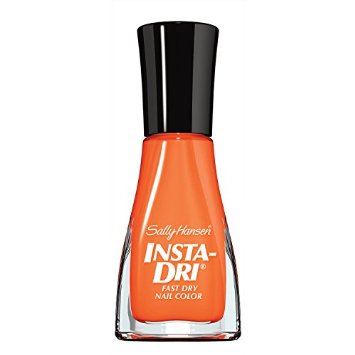 Every year and every season we get to witness what colors will be trending for summer. This season I am pleased to report bright bold colors are on trend. Time to get a manicure and pedicure in your favorite bright shade. One of the most popular shades for nail polish this summer is Orange.
Orange is coming in strong this season and when it comes to nail polish this Sally Hansen Insta-Dry nail color is a must have. This nail polish has one of the best nail polish formulas on the market. It dries almost instantly while giving you high shine and very opaque color. One coat is enough if you are in a rush.

2- Pure Body Naturals Coconut Milk Body Scrub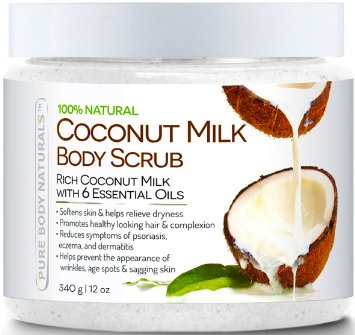 Exfoliating your body is a must all year round however, it becomes 10 times which more important during the summer. During the summer time as our skin becomes drier, so will the dead skin cells as well. Removing all your dead skin cells from your face and body is of great importance especially if you are using a self tanner. It is recommended to use a body scrub the night before you tan so you can have an even application.
This body scrub is not only great for removing dead skin cells it is also excellent for hydrating your skin all at the same time. Containing coconut extract and coconut milk will ensure your skin is soft and ready for any product you apply after.

1- Benefit Cosmetics Benetint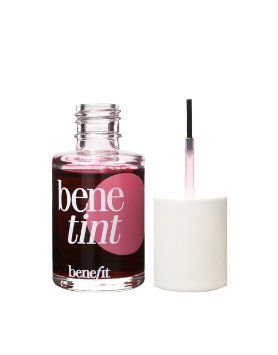 And the number one summer beauty essential everyone must have this summer is a blush tint. Blush tints are one of the most versatile beauty product on the market at the moment. They can be used as blush, eyeshadow, lip stain and even for a quick nail stain as well. The truth of the matter is during the summer we don't really want to use too many products to achieve a put together look. For this reason having a blush tint cannot only save you time but a lot space as one product can be used in multiple ways.
This blush tint is the perfect addition to any makeup look for a quick wake look to the apples of your cheeks, your eyes and your lips. It is not heavy and while being buildable as well. You can build your shade of blush with this lip tint.



Which products can't you live without for the summer season? Please tell us in the comments below your all time favorite beauty summer product.