How to Use Loose Powder Eyeshadow
Loose powder eyeshadow can help you create vivid, intense eye makeup looks with a multi-dimensional finish. However, this type of eyeshadow powder can be much more difficult to use than pressed powder or cream eyeshadow. Because the eyeshadow is formulated as a loose powder, it can be very messy to use and can get all over your face in places you don't want it to go.
Keep reading to learn how to use loose powder eyeshadow and expand your makeup application abilities quickly and easily.
1. A Little Goes a Long Way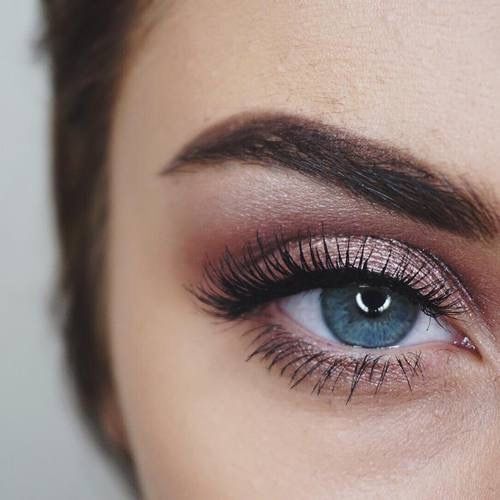 You do not need to dip your entire brush into your loose powder eyeshadow when you want to apply it. In fact, you actually need to apply very little product to your brush, as a small amount goes a long way.
To get the right amount of product onto your brush, simply dip the very tip of the brush lightly into the powder and tap it against the side of the container to shake off any excess product.
2. Use The Lid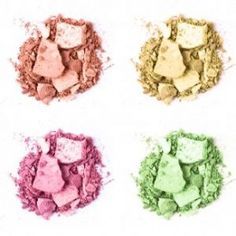 The lid of your loose powder eyeshadow can be your best friend during the eyeshadow application process. After you shake off your brush to remove excess product, rub it around the top of the lid. This step helps saturate the entire brush with powder and prevent excess fallout when you apply the eyeshadow.
3. Don't Forget Primer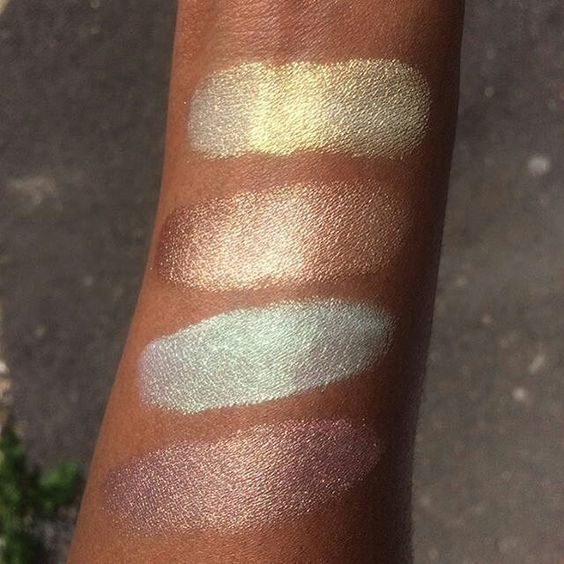 Eyeshadow primer is extremely important to use before applying loose powder eyeshadow. Eyeshadow primer is always important, but it's especially vital when using loose powder eyeshadow in order to prevent the powder from wearing off or creasing throughout the day. Make sure that you apply a high-quality primer to your eyelids and let it dry before applying your loose powder eyeshadow.
4. Try Foiling
Foiling is a method of helping your loose powder eyeshadow colors appear more vivid and stick to your eyelid better for a longer period of time. To foil when applying your eyeshadow, simply apply a base of a wet foiling medium, such as a glitter glue, before you apply the eyeshadow powder. Your colors will look brighter and you will notice less fallout when applying your eyeshadow colors.
5. Pat The Product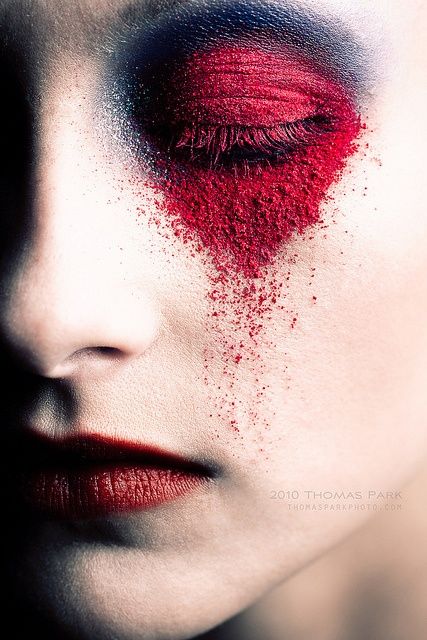 Instead of rubbing the loose powder eyeshadow across your eyelid, try putting it on using a patting motion instead. Using short, dabbing strokes to apply the powder onto your eyelid helps the eyeshadow stick more easily to your eyelids and create less fallout.
6. Apply Translucent Powder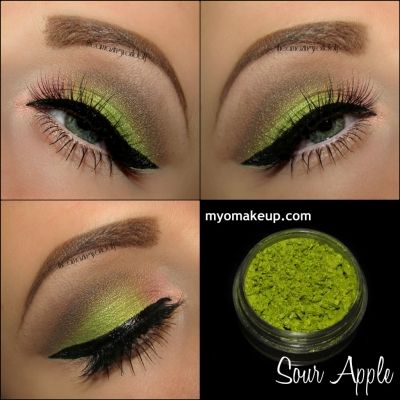 Before you apply your loose powder eyeshadow to your eyelids, apply translucent powder to the area underneath your eyes. Don't blend in the translucent powder; leave it sitting on top of your skin.
The translucent powder will act as a barrier between your skin and any fallout from your loose powder eyeshadow. After you're finished applying your eyeshadow, simply use a fan brush or powder brush to sweep away the powder fallout along with the translucent powder.
7. Try a Damp Brush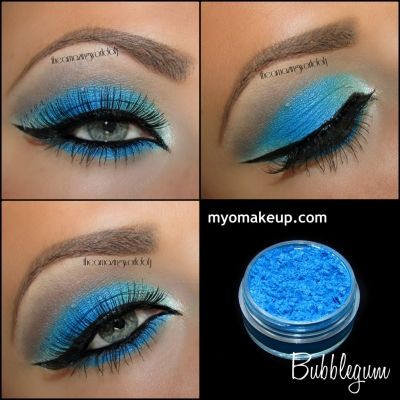 Using a damp brush to apply your loose eyeshadow powder can help minimize the fallout of the powder onto your cheeks and the rest of your face. This method can also help the loose powder stick to your eyelids more easily and appear more vivid against your skin.
Simply dip your eyeshadow brush in water before using it to apply your eyeshadow. Make sure to dry it off with a towel to prevent it from staying too wet and causing your eyeshadow powder to clump.
Applying loose powder eyeshadow doesn't have to be a frustrating challenge. If you do it right, the process is actually fairly simple. Use the tips in this post to learn how to use loose powder eyeshadow and apply and blend it the right way for a flawless finish.