Simple Easy Ponytail Hairstyle Ideas for Everyday!
Ah, the ponytail. Has there ever been a more classic hairstyle? I think not! But though the ponytail is the ultimate go-to style, it's also the easiest way to get in a frustrating hair rut.
I recently fell victim to this rut. Day after day, boring ponytail after boring ponytail. It was just too easy! But spicing up your ponytail doesn't have to be difficult. I broke out of my rut by adding braids, twists, and accessories. You can do the same! Head into fall with an arsenal of upgraded ponytails. Here are a few ideas…
Wrapped ponytail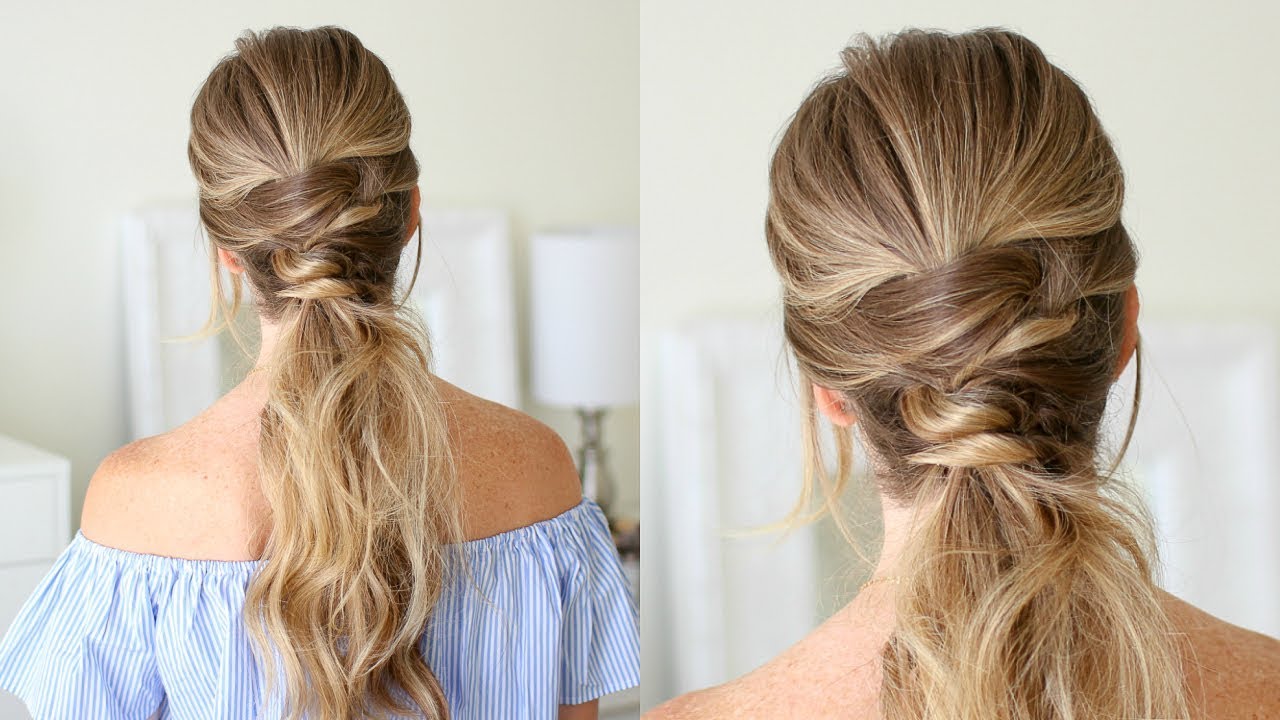 Wrap Star: You know what's NOT cute? Spotting a glaring black elastic holding together an otherwise gorgeous ponytail. Wrapping your ponytail with a hunk of hair can really make for a more polished look. For a style that stays put, go ahead and use the thick hair tie first, then wrap with your hair around it. If you secure your ponytail entirely with your own hair, it may not last as long as you'd like.
Low ponytail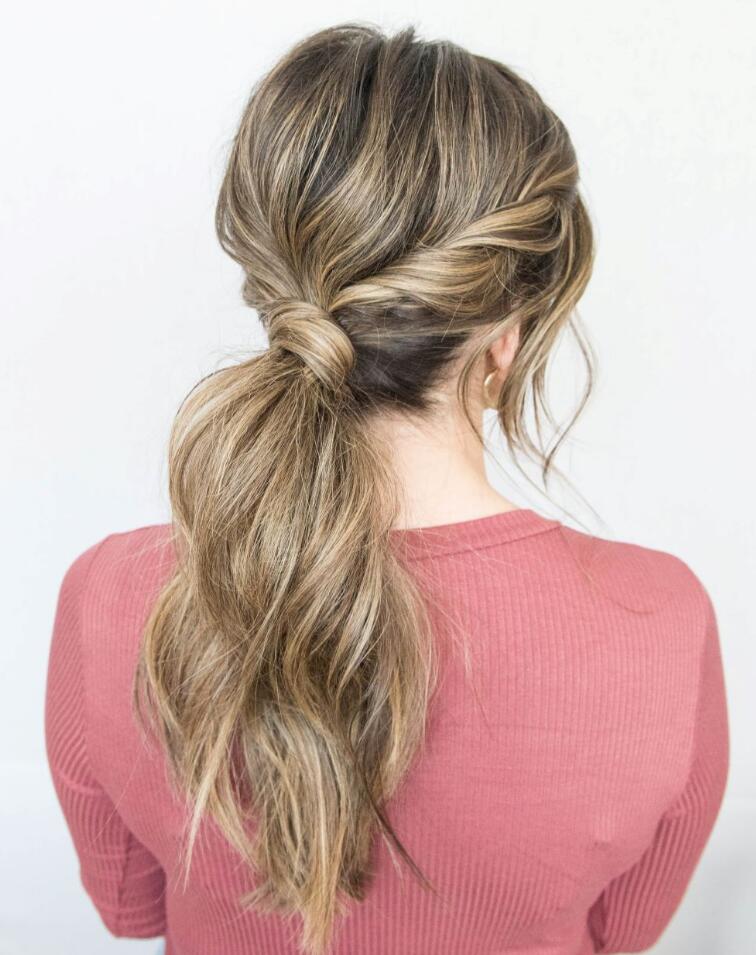 Go So Low: Not only is this style easy, it's also a HUGE trend for fall. For a messier look like the one shown above, add texture to your hair with a root lifter like Big Sexy Hair Root Pump Plus. This look will work better on second (or third… or fourth!) day hair, so keep that in mind when planning your look. For a smoother style, top your finished look off with a shine spray like Sebastian Shine and Define. Whether you mess it up or smooth it out, a low pony is a great way to go.
Ponytail With Accessory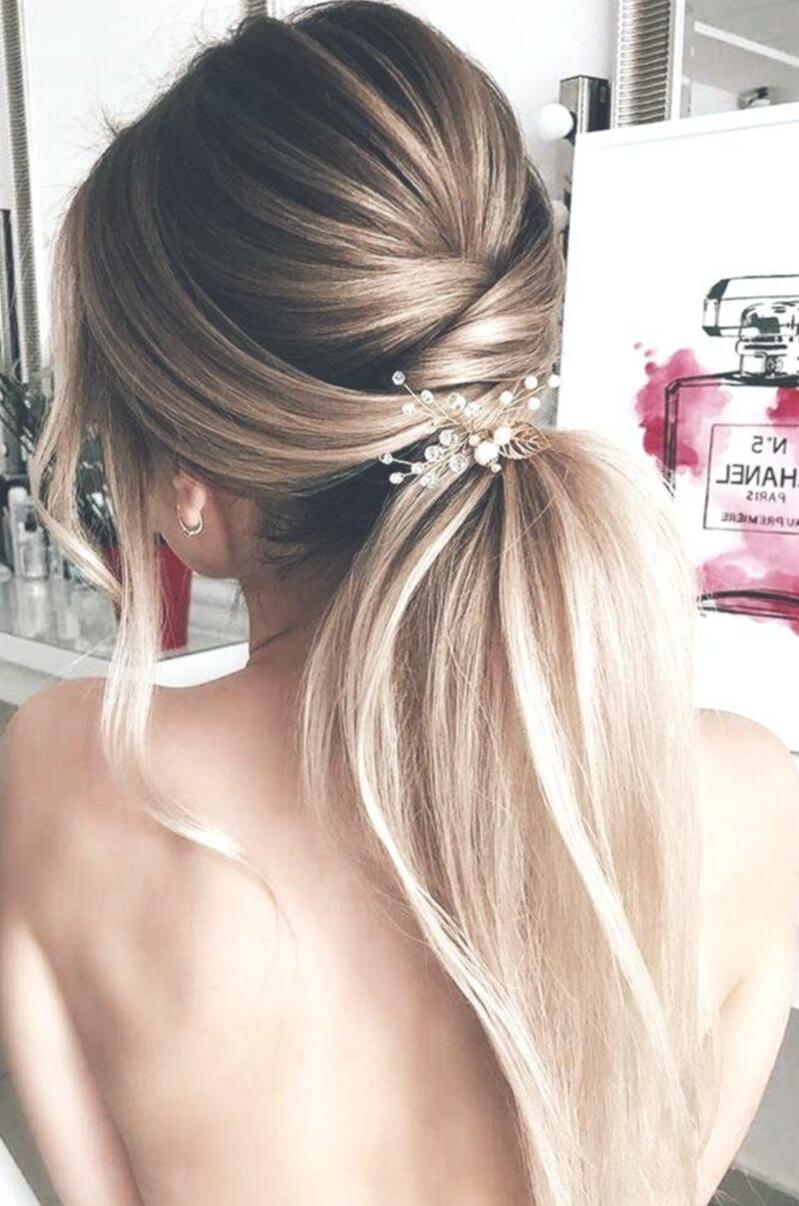 Add Somethin' Extra:
The fastest way to break out of your ponytail rut is to add an accessory. And I ain't talkin' butterfly clips. Online shops like Asos, Nasty Gal, and Forever 21 are all great places to find inexpensive hair accessories. Are you more of a DIY gal? Try wrapping your ponytail with a leather cord – it's edgy without trying too hard. For more hair accessory inspiration, check out this post we did last month.
Braided PonyBraid That Baby:
Braids aren't just for summer! Carry this classic style into fall and combine it with your ponytail. This mega gorgeous look from The Joy of Fashion blog even features two other styles listed here (the wrapped pony AND the low pony) for one super-duper amazing ponytail. With a ponytail this great, you definitely want to keep it in place. Finish off your style with a hairspray that has long-lasting hold. Aquage Freeze Spray will have you confident that 'do ain't goin' anywhere.
Multi ponytail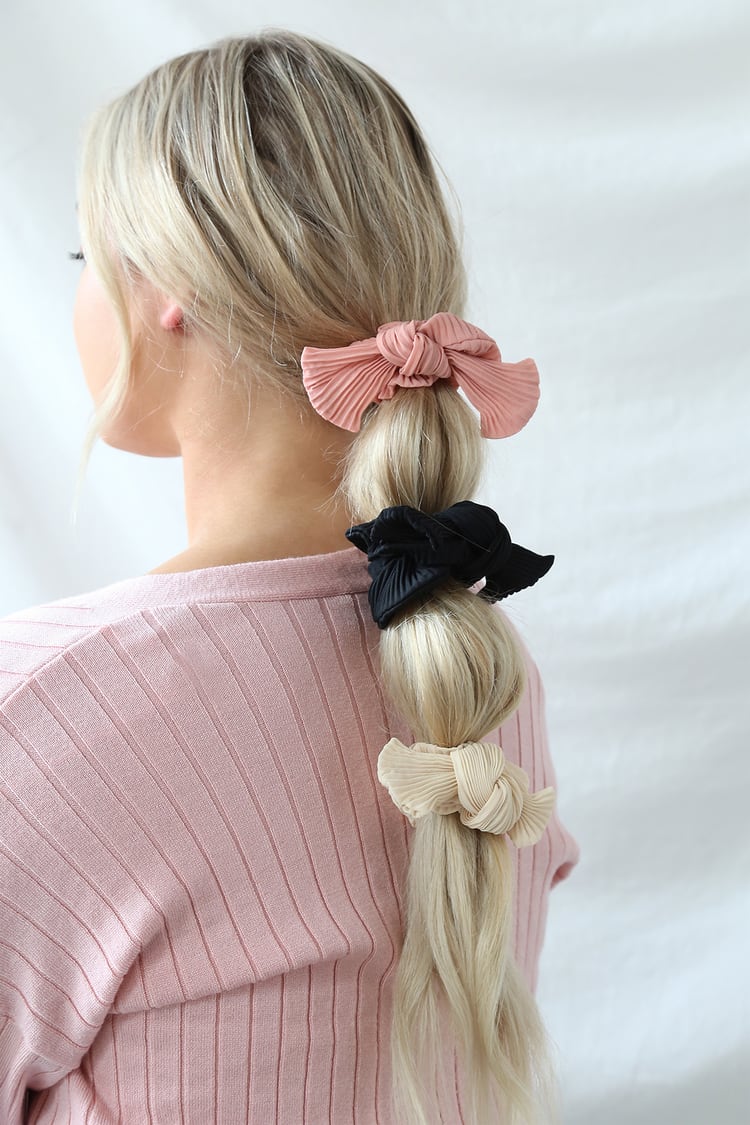 Multiply: It is back to school season after all. Brush up on your math and multiply that ponytail by three! Try going the smooth and sleek route like the photo above to fake a faux hawk look. The secret to a smooth 'do? A polishing creme to keep flyaways and little hairs in place. Try Kenra Platinum Shaping Creme – I swear by this to keep my bangs in line (no easy task).
Teased Ponytail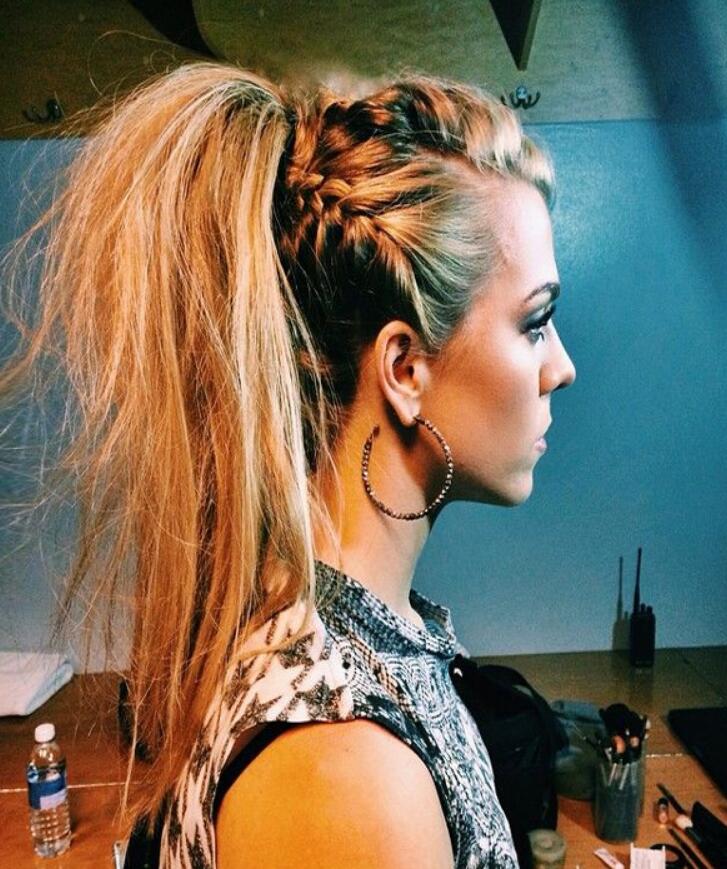 Tease it to the Top: When it comes to teasing, the natural thing to do is tease the crown. Why not tease the actual ponytail as well? The result is a seriously big and bold ponytail that's perfect for a night out with your girls. This guide to teasing explains the easiest and best ways to do it without turning your head into a ball of tangles. Ain't nobody got time for that.