Vanessa Hudgens' Tattoos – Butterfly Tattoo on Neck
Actress Vanessa Hudgens chose a special animal tattoo when she attended the spring Breakers Permiere during the 69th Venice Film Festival at the Palazzo del Cinema in Venice, Italy. Her splendid up-do exposes the vivid butterfly tattoo on her back neck which makes her special and charming.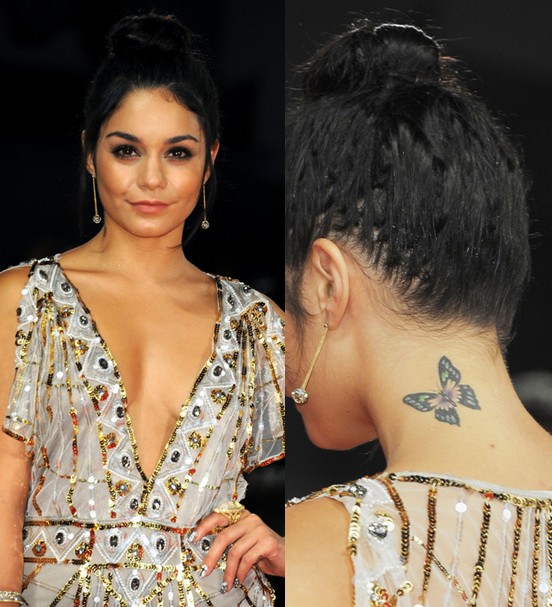 There are a lot of people think that butterfly is one of the most interesting and charming insects in the world. Butterfly has splendid colorful wings; so when you see it, you will feel pleasant and cool. So there is no doubt that butterfly tattoos are quite popular among many people. The butterflies look enhancing and impressive. You can ink these pretty tattoos on your neck. Yet it is true that they can always make you charming and special. They look presentable and special!
It is certain that the stunning butterfly tattoos can make you eye-catching and ultra-voguish.