How to Wear Golden Globe Style – Cate Blanchett's Ultra-exquisite Black Lace Gown by Armani Privé
Are you still enjoying the Golden Globes red carpet video? Wanna wear the glamorous Golden Globes style? Follow us with the latest fashion trend with these stunning evening dresses and shop your own decent style for 2014!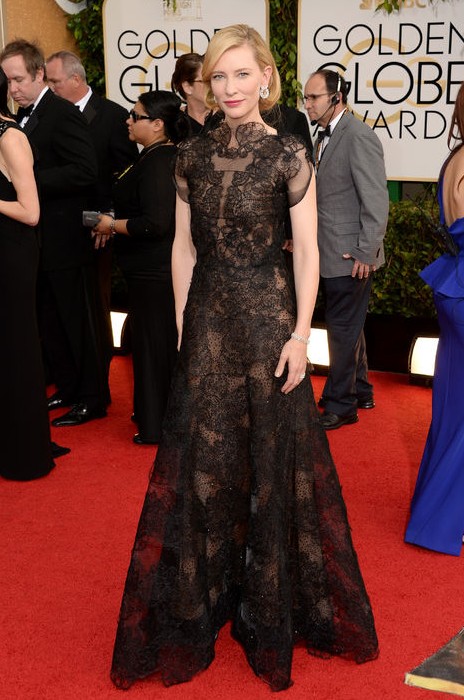 Here comes our style queen again! She always looks so gorgeous with her carefully picked dresses. This time she earned the Best Actress award again, as well as the perfect black lace dress fantasy of all the Golden Globes' audience. This ultra-elegant black lace gown is featured with a sculptural high-neck to highlight her unparalleled flair. She remind us of the classic black lace style this season.