The 6 Workout Essentials You Need for Summer 2023

Summer is here, but you're not one to let the heat stop you from conquering your goals. While summer brings a variety of leisure activities, it's also crucial to keep your eyes on the prize. After all, you're not one to bust it all winter long for a "summer bod" just to let it go to waste. You've put in the work and the work doesn't stop.
To help, here are six women's workout essentials that are sure to elevate all of your hot weather workouts this summer. From breathable sports bras to the summer-ready running shoes, you can't go wrong with anything on this list.
Be Your Colorful Self
First things first, unless black and gray are a part of your eternal aesthetic, with the sun out and all of the colorful happenings of the summer season, it's time to put the dark tones away and embrace your colorful side. This theme should reflect in all of your workout and everyday clothes.
From bright white shoes to dynamic pink performance shirts, start experimenting with different colors and see what matches well. If you are concerned with the trends, many of the experts in fashion are predicting that deep reds, light blues and pastel greens will be huge in summer 2020. But again, the choice is yours because when you love how you look, you'll love how you feel too.
Don't Put Away Your Athletic Leggings Just Yet
A lot of us practically live in our athletic leggings and just because it's summer doesn't mean you should say goodbye to your old friends just yet. Athletic leggings can still be your go-to morning and evening attire and when the heat really picks up, the right material and design can help you stay cool. From your early morning lift sessions to your daily errands, there are few occasions where athletic leggings aren't acceptable. They're just so downright comfortable and seamlessly flattering nobody would blame you for wearing them all summer long.
Of course, this all comes down to the kind of athletic leggings you wear. While fleece was a great choice in the colder months, it can be a real drag in the summertime. Instead, choose athletic leggings made with sweat-wicking material to keep you cool and dry. Or, if you want something in-between athletic leggings and gym shorts, you can check out mid-length athletic legging shorts made of the same breathable, stretchy material you know and love.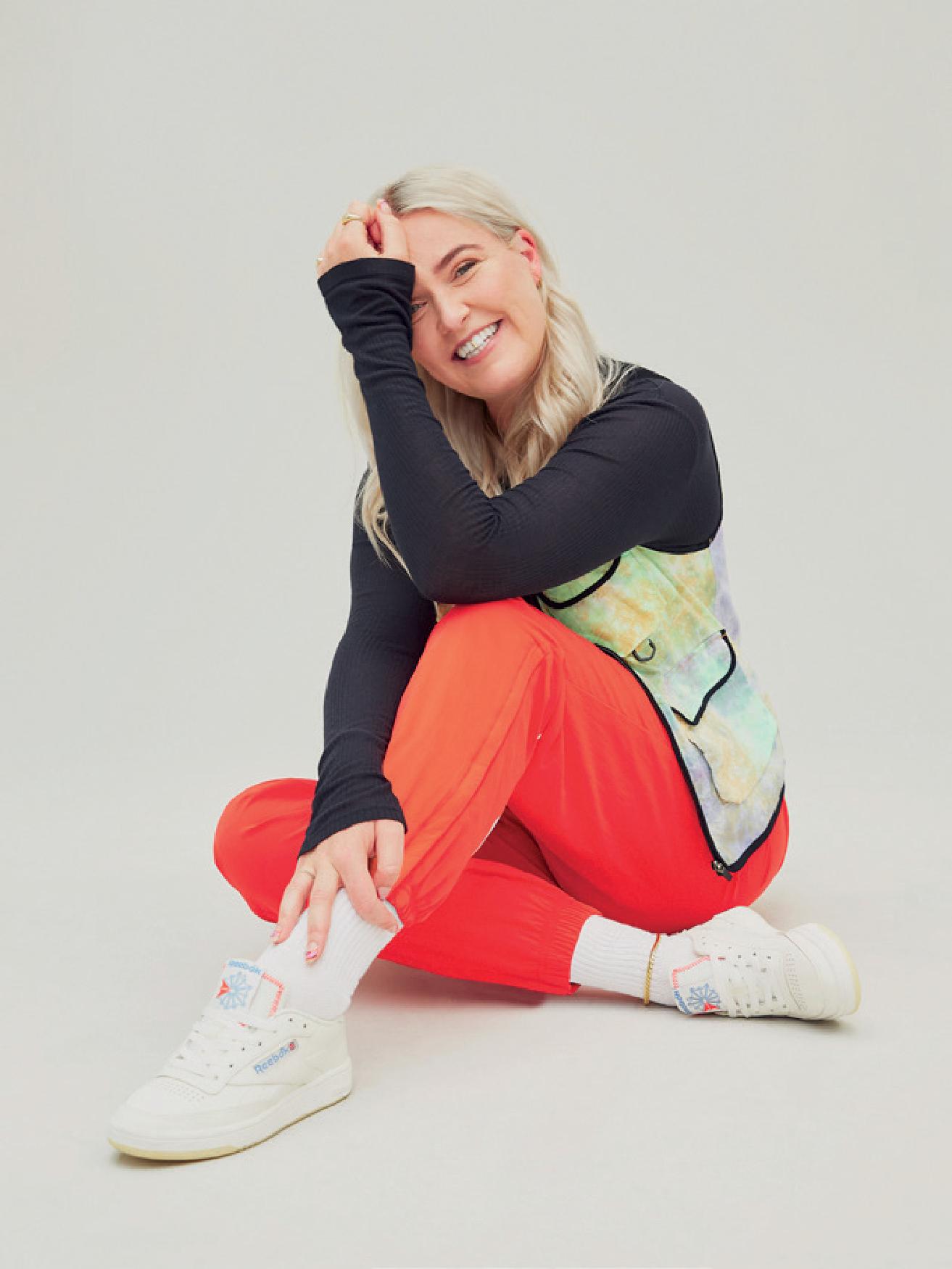 Upgrade Your Running Shoes
Whether you'll admit it or not, your running shoes have seen better days. They've gone through a tough winter and like the tires on your car, eventually the tread wears down and they aren't as effective. It doesn't matter if you're six years old or 45, getting new shoes is always a special thing, so why not kick off the summer right with a brand-new pair of sneakers?
Just think about the countless miles you'll log in your brand-new running shoes or how fresh you'll look in bright white shoes during your early morning runs. New seasons signal time for a change and you'll be inspired to crush your personal bests this summer. While many people already have a tried and true model and brand they prefer, it's worth it to try different pairs out to see how they can improve your running performance.
Invest in Premium Sports Bras
No matter the time of the year, sports bras are necessary to keep you supported and comfortable during even your most grueling workouts. In the summer, the one you choose is even more important as the last thing you need in your warm-weather workouts is to feel trapped and overheated.
In your quest for the perfect sports bra, treat it less like just any other piece of clothing and more like an investment in your performance. A premium quality sports bra will have a light, breathable fabric with support and flexibility where you need it. Look for one with innovative fabric technology to adapt to your workout and movements, adding additional support for your high impact movements and more flexibility for low impact ones. Whether you're running, lifting or doing a little bit of everything, a premium sports bra will be there for you.
Get Your Accessories in Order
Along with having the right workout clothes, you'll also want to make sure that you have all of your workout accessories in order. This list will be different for everyone, depending on their workout routine, but most athletes will need at least a few essentials.
For starters, if you don't have one already, pick up a high-capacity water bottle to carry with you from your workouts to your daily errands. Also, if you're planning on running outdoors, you'll want to invest in quality sunglasses with sleek styling that doesn't mess around. In addition, audit the equipment that you use and see if there's anything that needs a refresh. Maybe your yoga mat has seen a few too many triangle poses and needs replacing. Or it could be high time to get new headbands to keep your sweaty hair out of your face. Everyone is different, but these accessories play an important role in your performance and success.
Choose Lighter Materials Whenever Possible
From your sports bras to your athletic leggings and gym shoes, lighter is always better in the summer. Whether you're an outdoor exerciser and tear up the trails on a hot sunny day or you still haven't sprung for an A/C unit in your garage gym, you'll thank yourself for investing in quality, lightweight workout clothes for women.
There's more to it than just lightweight clothes. After all, a cotton T-shirt is pretty lightweight, but once you start sweating, your workout might start feeling like a sauna. Instead, opt for clothes made with sweat-wicking material such as Reebok's signature Speedwick fabric. With your clothes keeping you cool and dry while staying out of your way, you'll be able to perform at your best.
Shop with the Best in the Business
Regardless of the summertime fitness essentials you need or use, it's always best to shop with the best in the business. Apparel and footwear brands are popping up everywhere, but few stand the test of time. Brands like Reebok have long, successful histories.
There's a reason that athletes sign with certain brands over others. Typically, it comes down to the technology that goes into the apparel and footwear. When you wear workout gear designed with a purpose from the ground up, it makes a difference in your performance. Whatever your workout routine or the season, investing in your apparel, your footwear and your performance is always a smart move.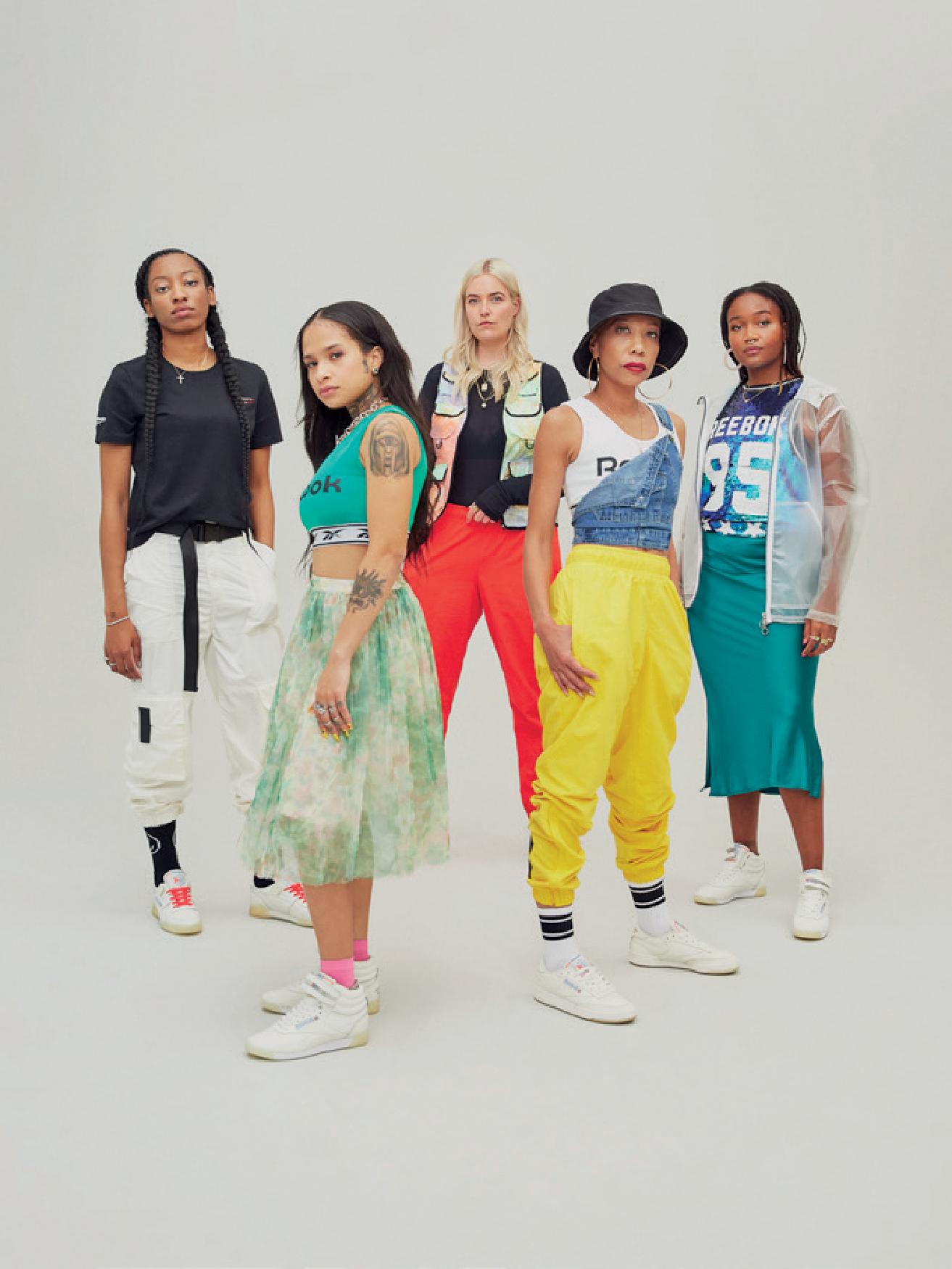 About Reebok
For decades, Reebok has helped professional and everyday athletes unlock their full potential and perform at their best. No matter your workout routine, chances are Reebok offers the footwear and apparel you need to be at your best while looking timelessly stylish. The brand offers a wide variety of apparel and footwear with distinct design features to support athletic performance and fit your aesthetic. From bright white shoes to dynamic pink, whatever your style, Reebok has you covered. The company also offers a variety of workout clothes for women and men, with everything from athletic leggings to gym shorts, sports bras and more.
Shop the entire Reebok line of athletic footwear and apparel at Reebok.com