10 Pretty Flats for the Print Dresses
It's necessary for girls to choose a pair of cozy shoes to pair the beautiful print dresses. It's also a great idea to complement the print outfits with flats. The print dress is trendy. Whether it's an animal print, a geometric print, a floral print or a dot print, it owns a large number of fans. The print dresses are natural and sassy. They are must-have staples for every girl's closet.
Thus, if you have some print dresses to show off, why not have flats to complete the looks. Having several pairs of flats is what your closet asks for right now. There is nothing better than matching the print dress by monochromatic flats or basic white flats with straps prints.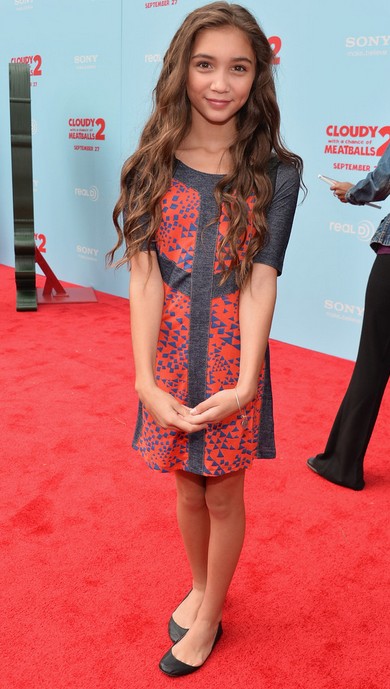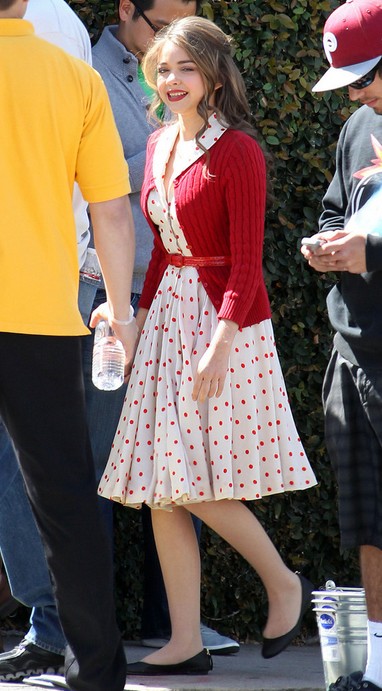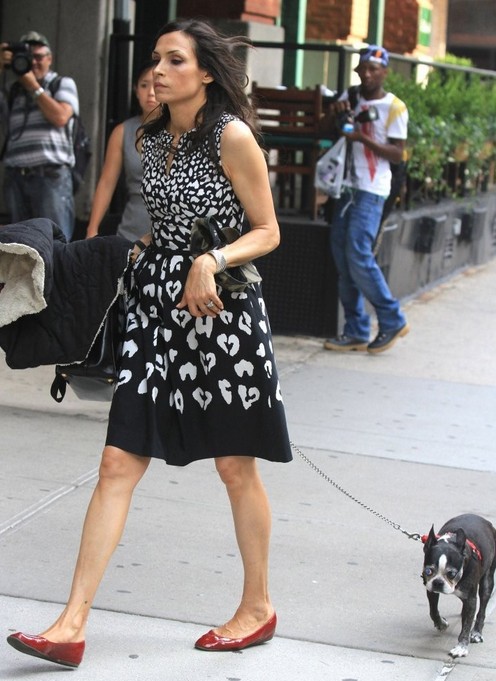 The celebrities step out in their monochromatic flats. Black flats and red flats are classic ones, but they look chic on the feet. They complete the print dresses ornately.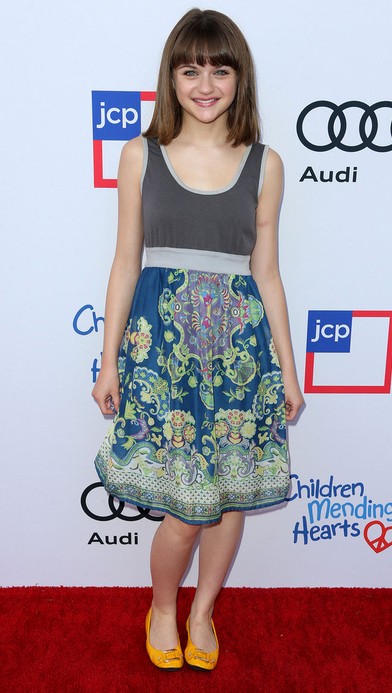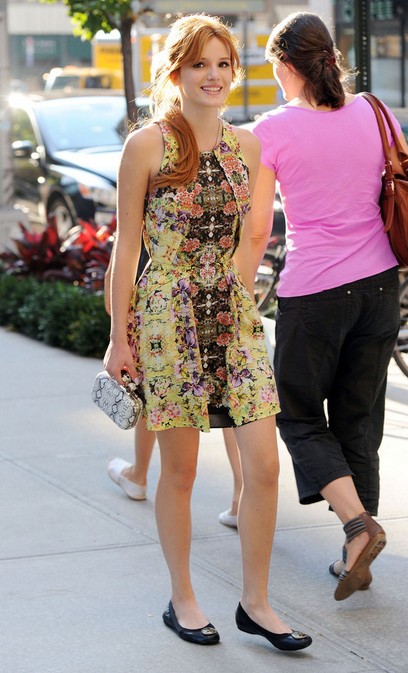 These two shoes are monochromatic flats as well. One is yellow. Another is black. They are embellished by metal buckles. They are stylish and chic.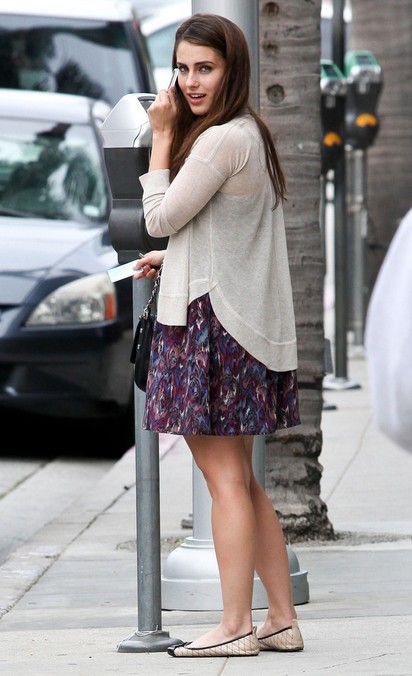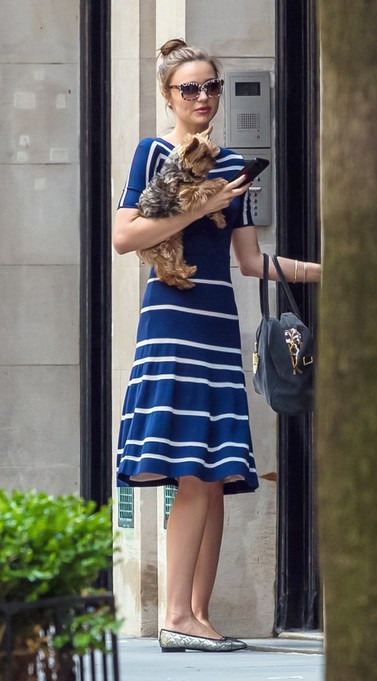 Miranda Kerr's and Jessica Lowndes' ballet flats share the same thing that the shoes are one color flats with geometric prints. Plus the shoes are light colors. Miranda Kerr's flats are sliver while Jessica Lowndes' are white.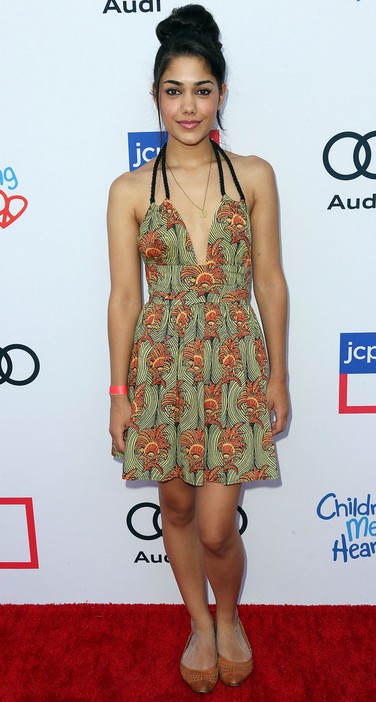 Tasie Lawrence's ballet flats are perforated shoes with brown pointy. They pair her dress very well.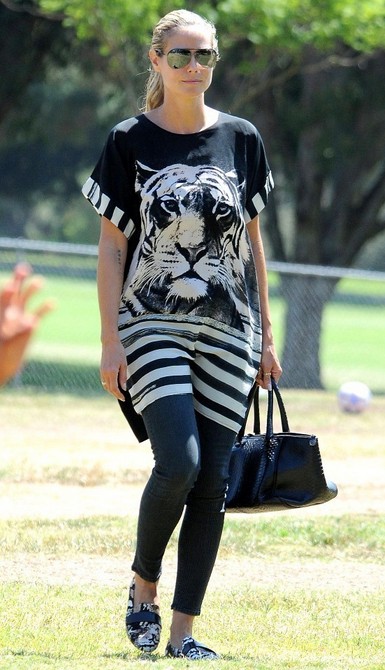 Heidi Klum's smoking slippers are black and white flats with black wide straps. The shoes shine as brightly as her long shirt dress with animal print.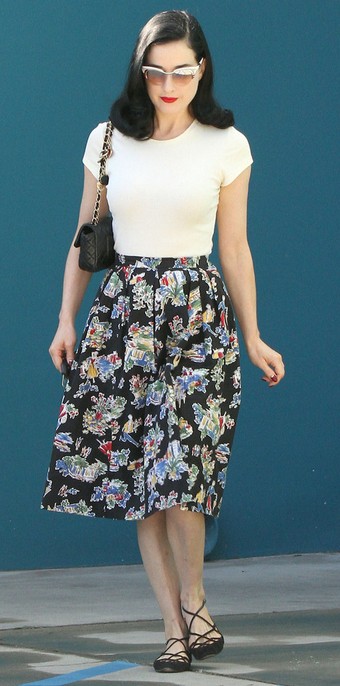 Dita Von Teese is so gorgeous in her outfit and shoes. Her shoes are black shoes with sophisticated straps.