7 Sheep-skin Boots to Warm Your Feet
The chilly weather is going to freeze you. Do you feel shivery? In winter, no one can refuse the clothes which are so warm. You even want to stay in the bed for the daytime when you have to get up in a winter morning. Don't worry about that. Sheep-skin boots have waved hands to you. They will warm your feet in this winter. The shoes are stylish as well as versatile. Even they are the love of celebrities.
In such a cold weather, sheep-skin boots are destined to your must-have. Despite their function, they are various in styles. You can pair any outfits with a pair of sheep-skin shoes for a look you want. Now, spice up your wardrobe as soon as possible by adding the sheep-skin boots.It is OK for us to hunt for a pair of sheep-skin boots from the styles of the celebrities. We can get more ideas.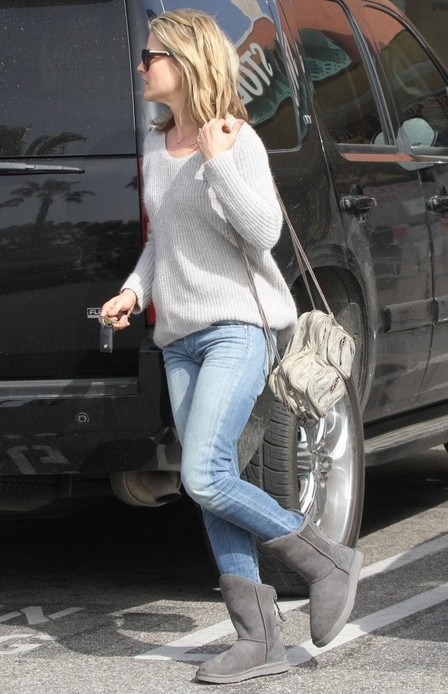 Ali Larter keeps it a comfy look when she is out shopping. She wears her jean and loose sweater with a pair of sheep-skin shoes. Her bag, upper top and shoes are almost share the same color-grey. Her shoes are deep grey boots with the beveled trim. If you have the a white sweater and a white bag, why not opt for a pair of grey boots.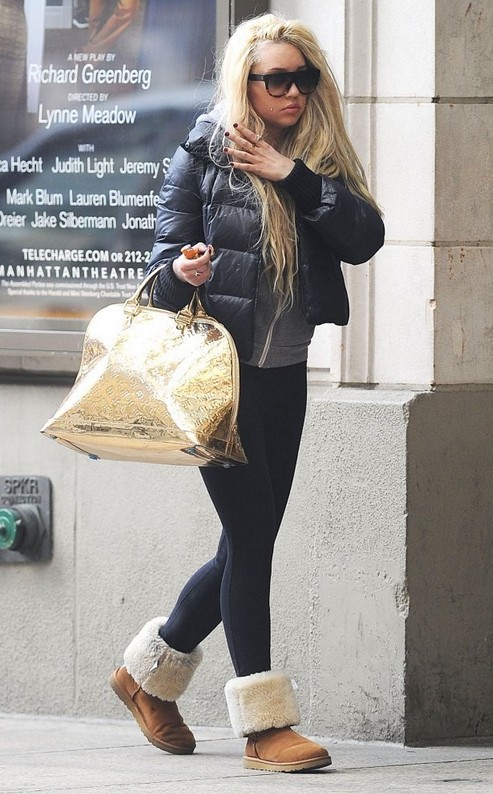 Amanda Bynes choose a navy blue down coat and a black skinny for her look. Blue and black seem to be a little doom, but they are spiced up with a pair of lovely shoes. The shoes are bright brown boots with upper fur. The luxurious fur keeps the feet from cold weather and creates a cute look. When you have to wear something in deep color, you can choose these boots.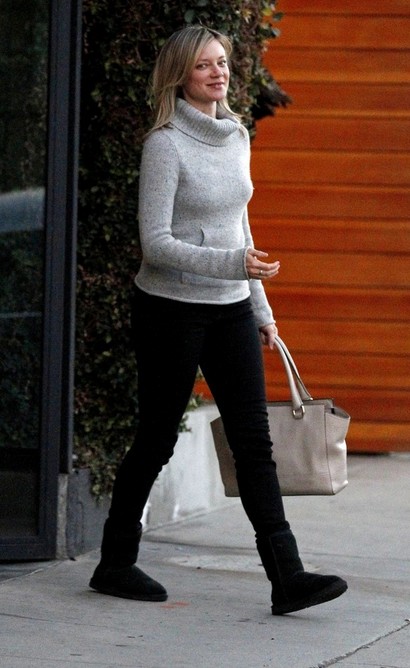 It's very good to put your black tights in black sheep-skin boots. Amy Smart looks so elegant in her tights and shoes because of her pale grey upper top. Her top as well as her handbag highlights her look. So don't worry about wearing a black tight paring a pair of black shoes. Just complement a bright top.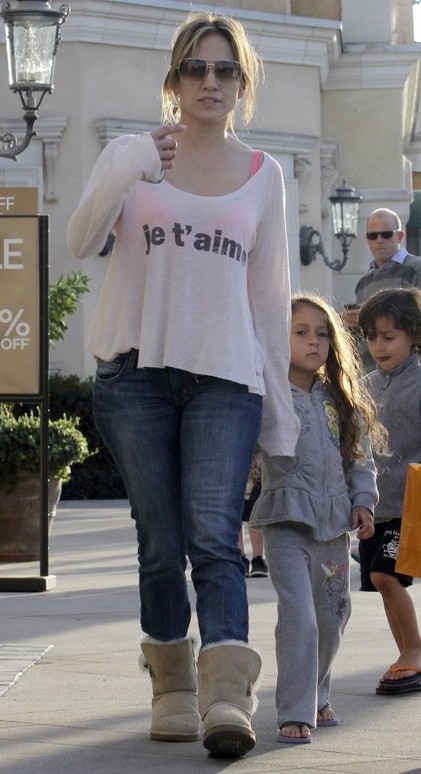 Jennifer Lopez's sheepskin boots are fluffy shoes with big buttons. The boots are stylish and warm. Jennifer Lopez just wears a shirt and a jean. Actually, her neon bra adds color to her look. She looks causal but chic. It is a good idea for you to have a pair of button-up boots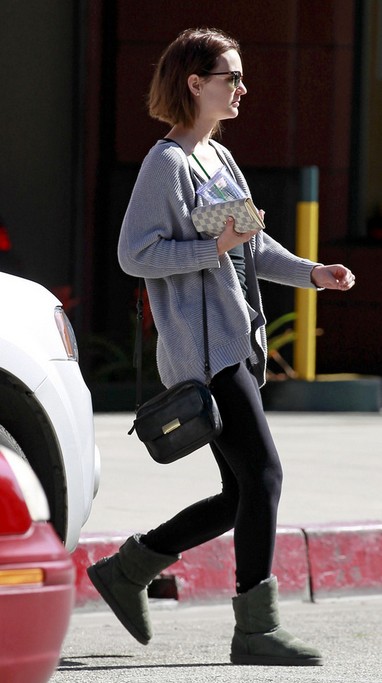 Leighton Meester steps out in her green sheepskin boots. She looks so comfy. She chooses a grey cardigan and a black legging to her look. She is chic with her handbag. If you are still students, you can have this look and strut on the campus.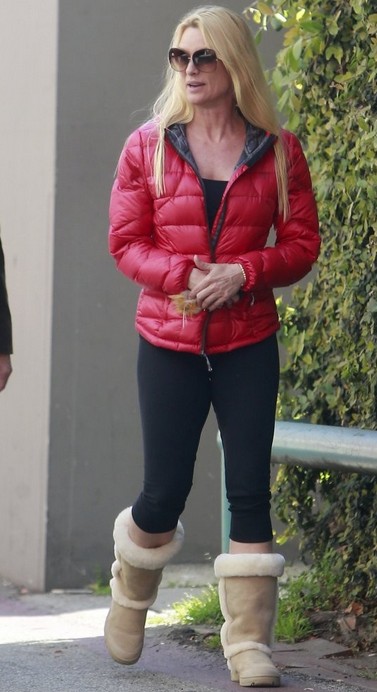 If you have a red coat, you can choose a pair of wheat sheep-skin boots like Nicollette Sheridan's. Nicollette Sheridan opts for a pair of calf –high boots to complete her look. The shoes are embellished by fur. They are stylish and comfortable.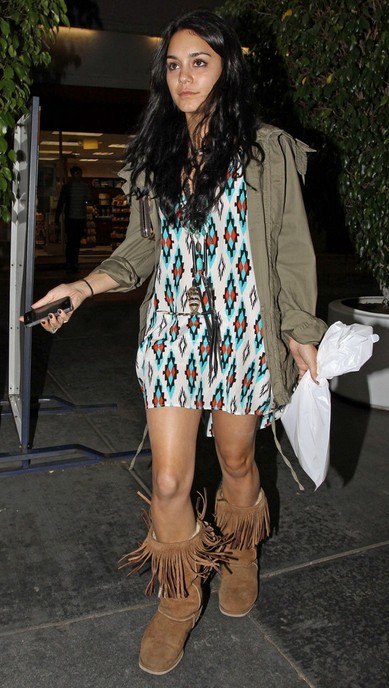 Vanessa Hudgens pairs her print dress with a pair of brown sheep-skin boots. The shoes are calf-high and fringed. There is fur insole. They are sassy and cozy. If you want to wear a dress in winter, you will not miss the shoes, but don't forget your pantyhose.
Be brave and fight the cold weather by having pairs of sheep-skin boots.