18 Fantastic Ways to Store Nail Polishes
Hey, girls! Do you like polishing your nails? At least my answer is "Yes". I bet you must have plenty of nail polishes at home and don't know how to put them away in a right way. Well, I should say I've met with this kind of problems too. They play an essential part and give a lot of fun to our life. Today, we are rounding up 18 fantastic ways to store nail polishes in this post and hope you will copy one of them!
Cookie jars or mason jars are always being useful when storing small items. They look very beautiful and chic and are available in many different colors and designs. This time, you can definitely use them to organize your nail polishes. It is also great to display them on the bookshelf in you want to have a better view of their shades.
Cookie Jars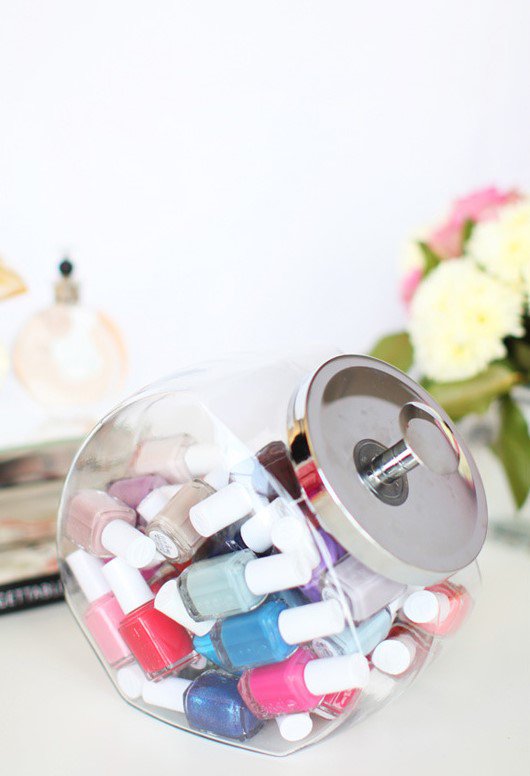 Small Case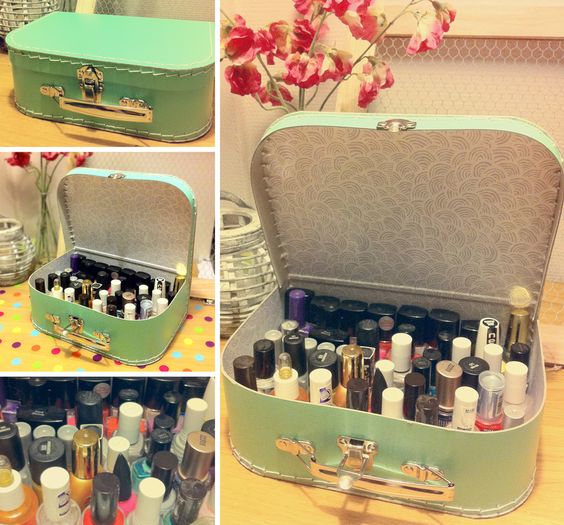 Frames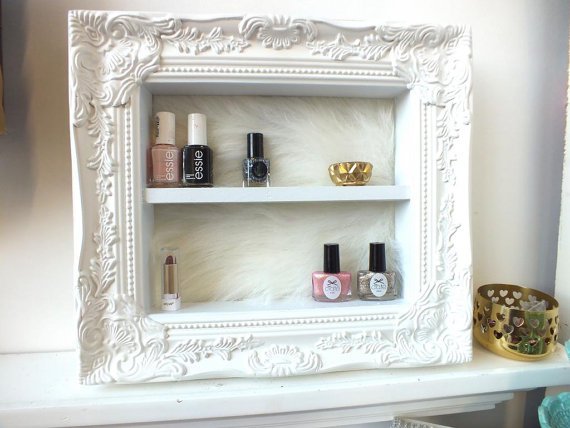 Cake Stand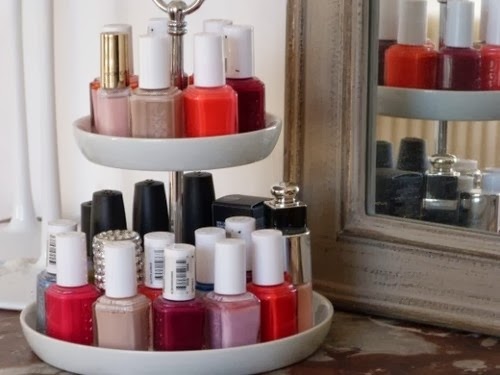 Plastic Makeup Organizer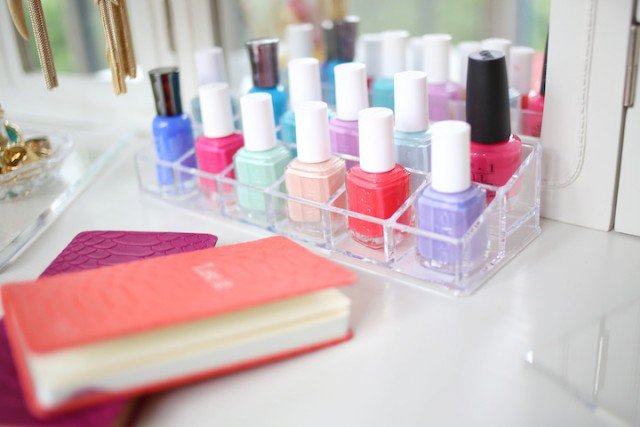 Mason Jars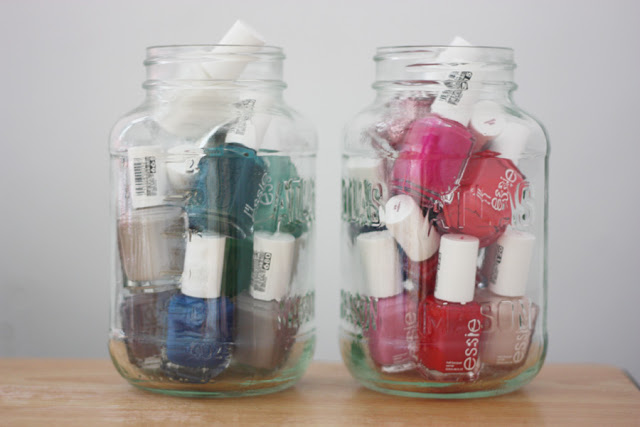 Box of Candles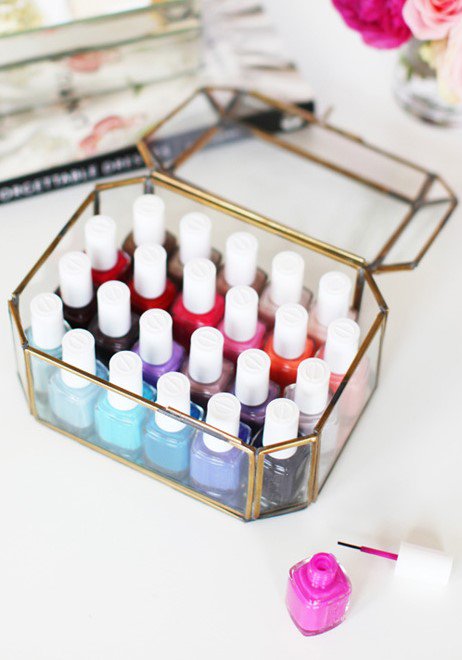 Near the Mirror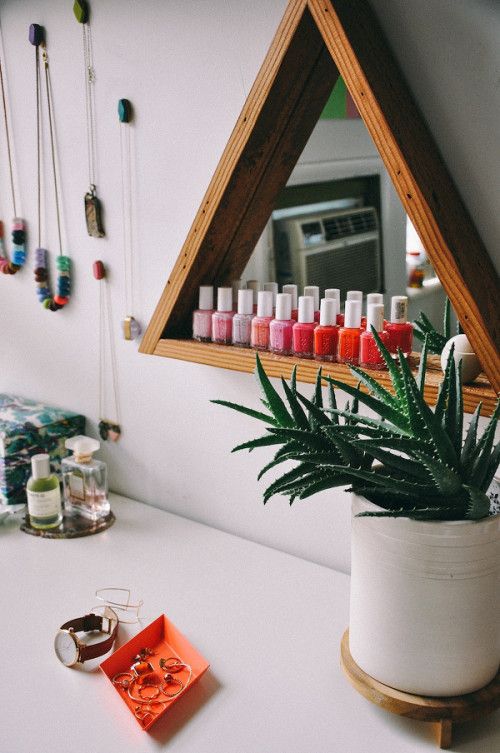 Hanging Jewelry Organizer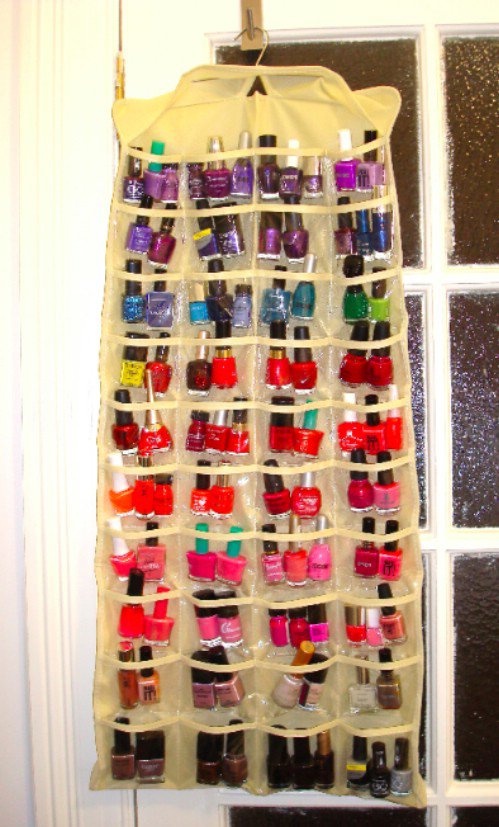 Glasses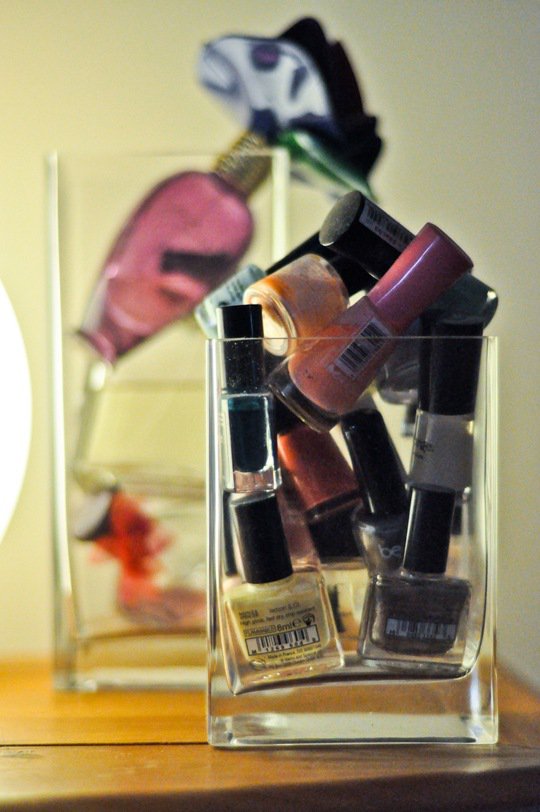 Open Shelves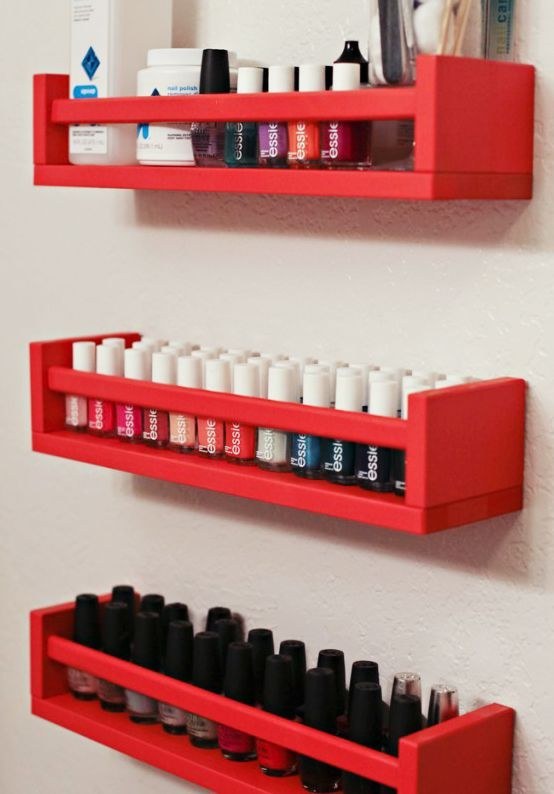 Table Tray
Drawers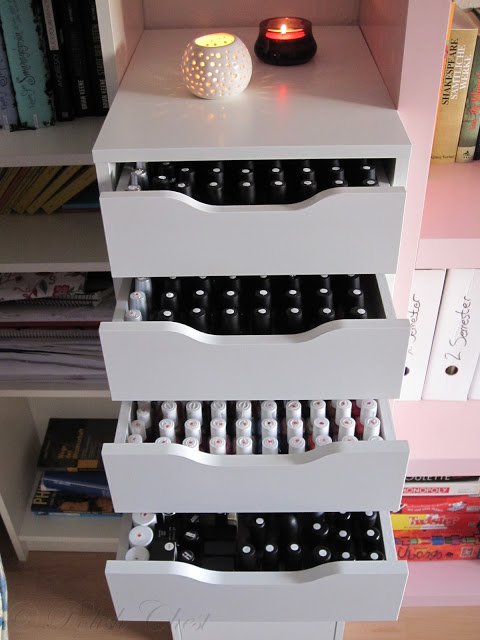 Spice Rack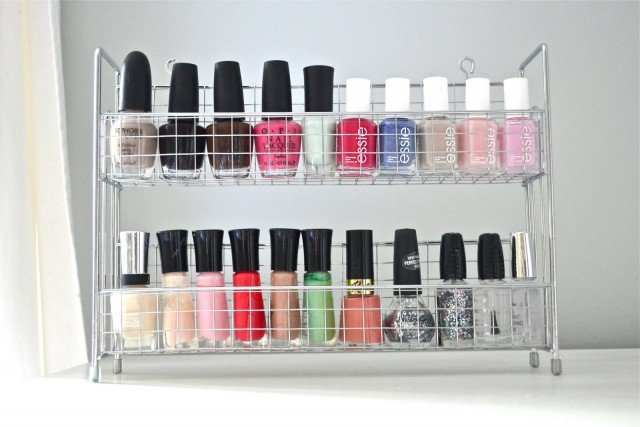 Small Racks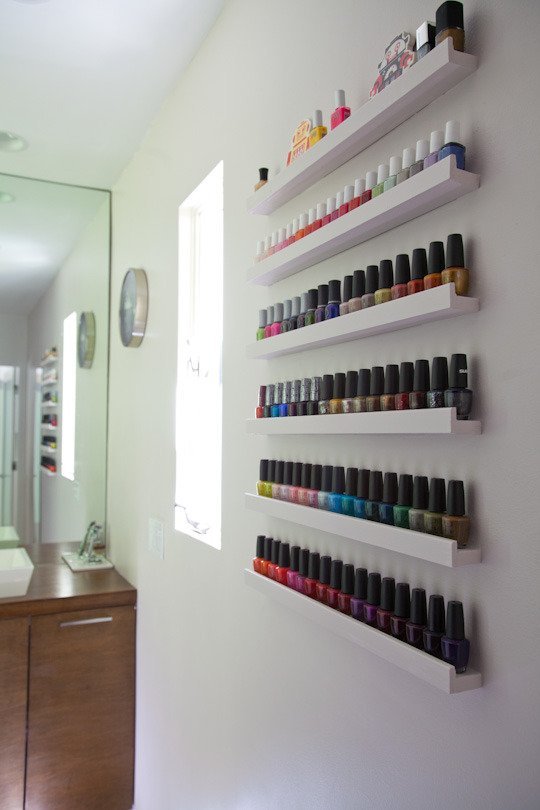 Hanging Baskets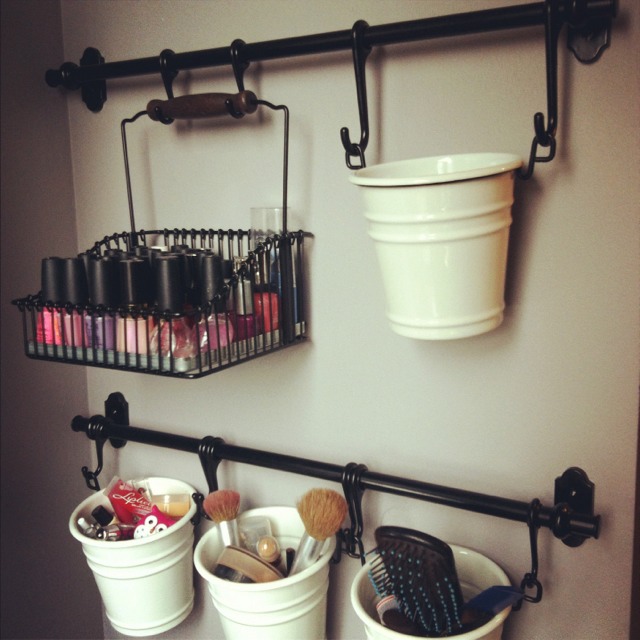 Bookshelf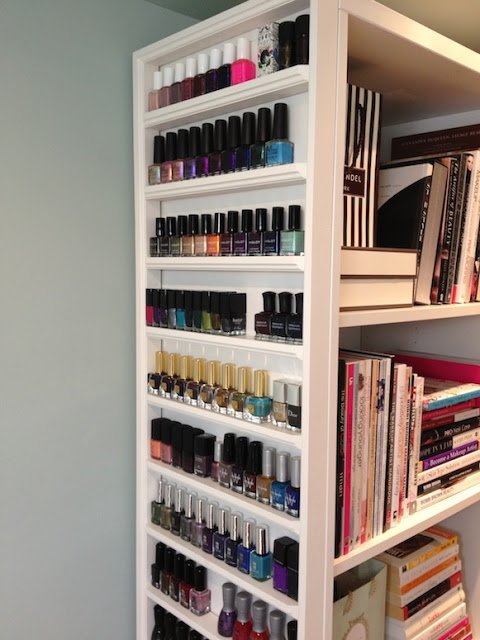 DIY Magnetic Board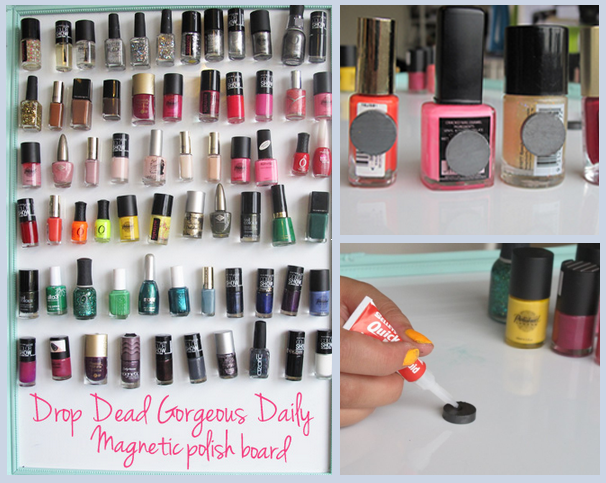 You can find more (nail polish storage ideas) on prettydesigns.com