24 Winter Wonderland Wedding Ideas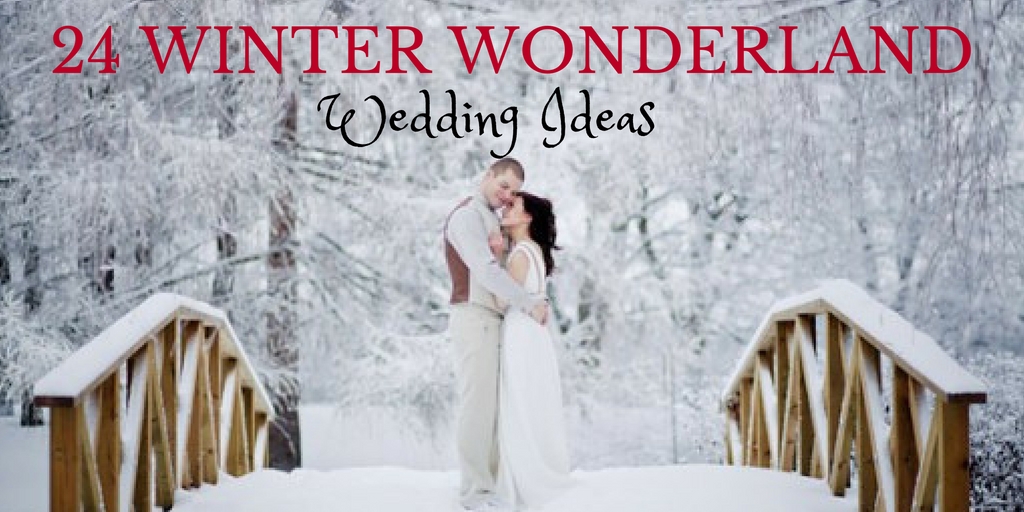 I'm not sure if you have noticed, but it is almost winter! The first day of Winter is on December 21st, and I am so excited! With winter comes flannel, hot chocolate, cozy blankets, and pine cone decor.
Oh, and don't forget the cinnamon, cranberry, pine scents that just smell like Christmas! Typically, winter also brings snow (unless you are like me and live in Georgia, where we rarely get snow).
With the first day of winter fast approaching, what could be better than to drool over the most magical winter wedding ideas known to man! The faux fur, glitter, and snow everywhere, these weddings create a winter wonderland environment that is too perfect for words! If you are considering a winter wedding, then you will definitely be able to draw inspiration from these gorgeous weddings.
Pine Cones Are Your Best Friends
I don't know what it is about Pinecones, but they just exude winter! They are just simple little things, but they look absolutely elegant in a winter wedding. They can be used in a centerpiece , bouquets, and pretty much anywhere in the wedding! Just pair these suckers with a white color palette, and you can't go wrong! Plus, if you collect them around your house, you have all these decor items for FREE!! (and who doesn't like free!?)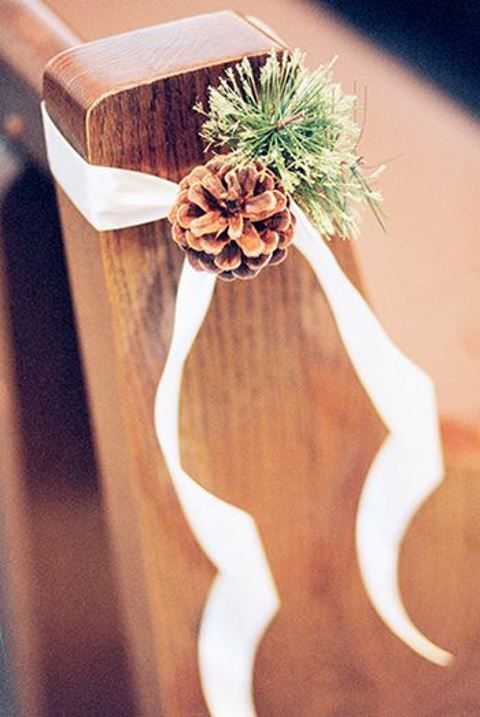 For aisle decoration, you can keep it simple with this single pinecone aisle decor, or jazz it up with a big bow like this: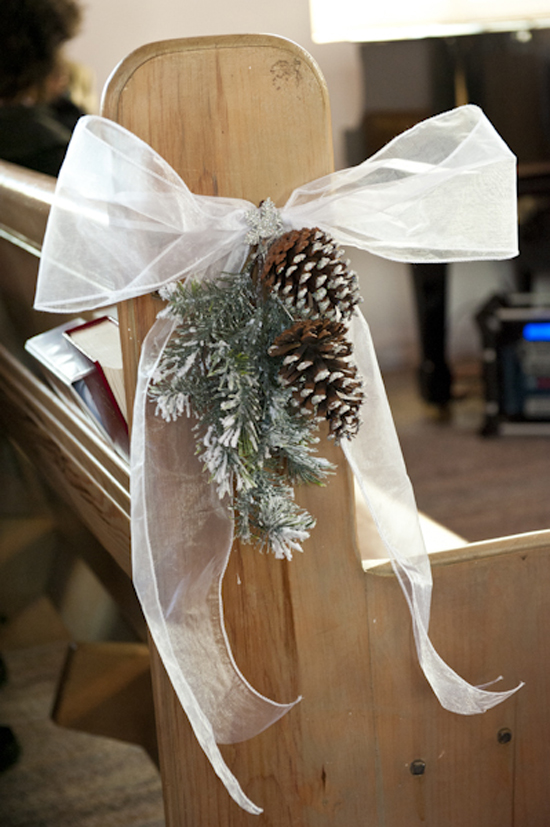 A super simple, yet super cute centerpiece option would be to surround some candles with some pinecones! So cute!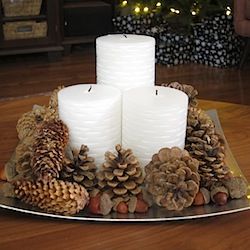 Along with the centerpiece, you can't forget the placecards!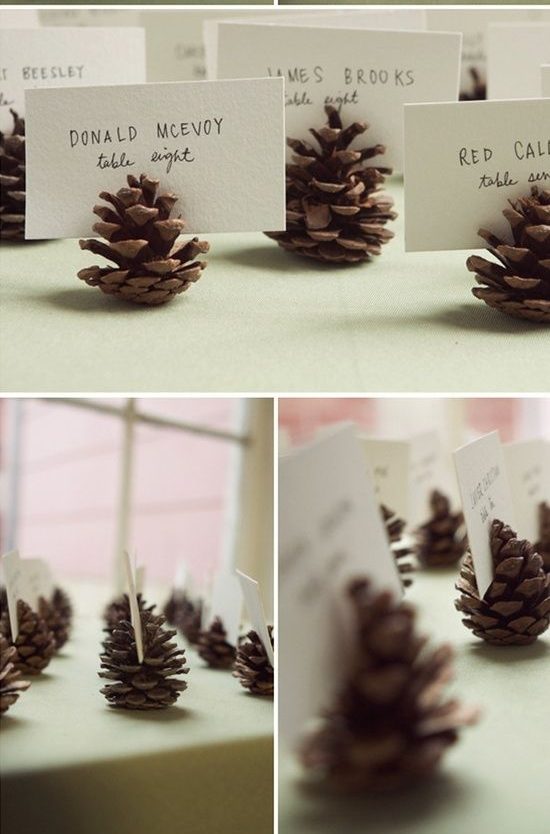 If you want to take the pinecones a step further, then you have to get these adorable pinecone cake toppers!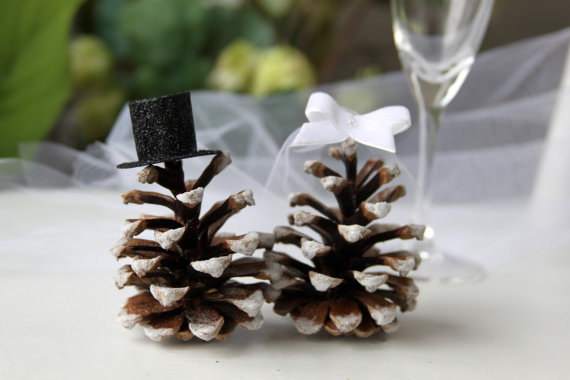 Pinecones can even be used for the bouquet and Boutonnieres! I have seen so many good ideas for this! The best idea I have seen gives the Bride a bouquet with a mixture of white flowers and the pinecones, then the bridesmaids have nothing but a pinecone bouquet! Really simple, really cute, and so affordable!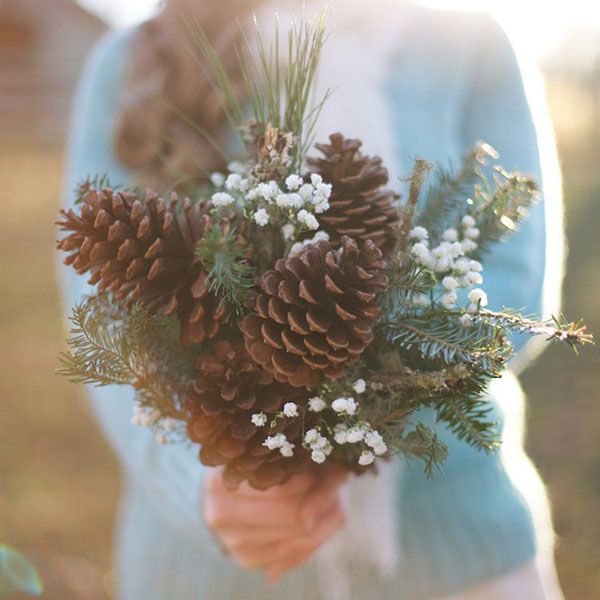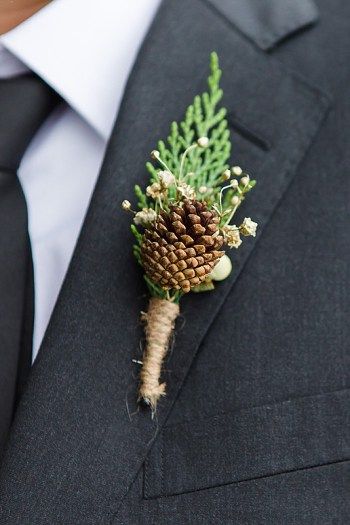 The list could not be complete without a cute DIY! This is another idea for a cheap centerpiece! You just need some jars, the pinecones, and the white fake snow to create this cute centerpiece!

Keep Your Guests Warm
Whether you go with an indoor or an outdoor wedding, it still might be necessary to have these things to keep guests warm! Now, necessary may not be the correct word here, because they aren't necessarily necessary, but they are so cute! These ideas will keep your guests warm, and make them feel more comfortable and taken care of!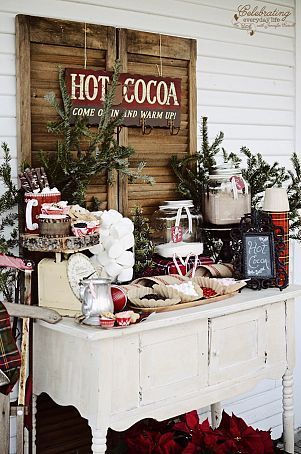 Who doesn't love hot chocolate!? It would be such a cute idea to have this set up as guests walk in so that they have the option to drink some during the ceremony. Or you could opt to go with the hot chocolate bar during cocktail hour instead of/along side any alcoholic beverages you serve.
Either way, this would be your perfect chance to really dress up the bar and go all out! Providing guests with different kinds of cocoa, and all different toppings and additives (like candy canes, cinnamon sticks, marshmallows or sprinkles).
Don't Forget to…
Grab this adorable FREE printable hot chocolate bar sign! You could put it inside of a beautiful frame and display it on the table! It gives the guests the idea that this is indeed a hot chocolate var intended for their use, and it also adds a little decor to the table!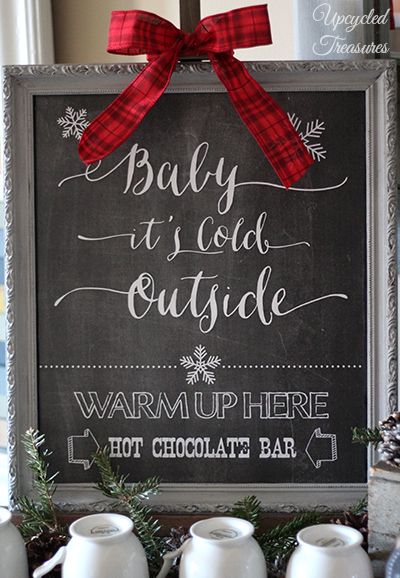 Blankets are another fabulous idea for a winter wedding! and the best part, you could provide cheap blankets that are in the colors of your wedding, to further enhance the color pallet you chose!! There are two ways you could go about delivering the blankets. First, you could just have all the blankets in a basket so that only guests who want the blankets an grab one. OR you can put one blanket on every chair so that the guests already have one! Either way you go, it will look great and make guests comfortable!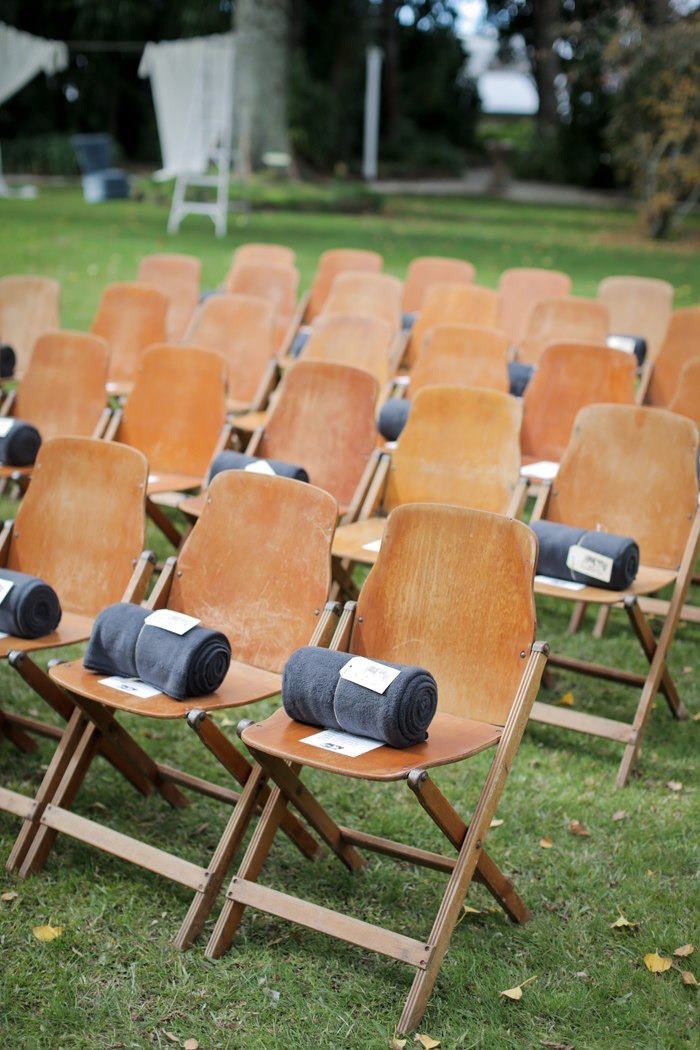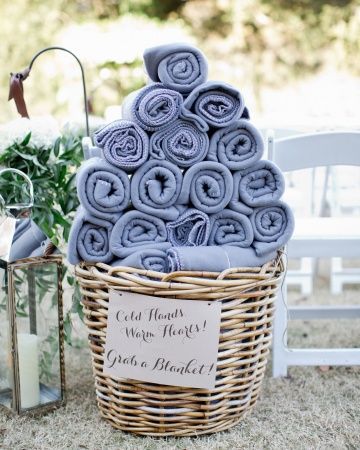 If you are going with an indoor winter wedding, then one thing you might consider is choosing a venue with an indoor fureplace! This will keep guests warm, AND add a hint of romance to the scene!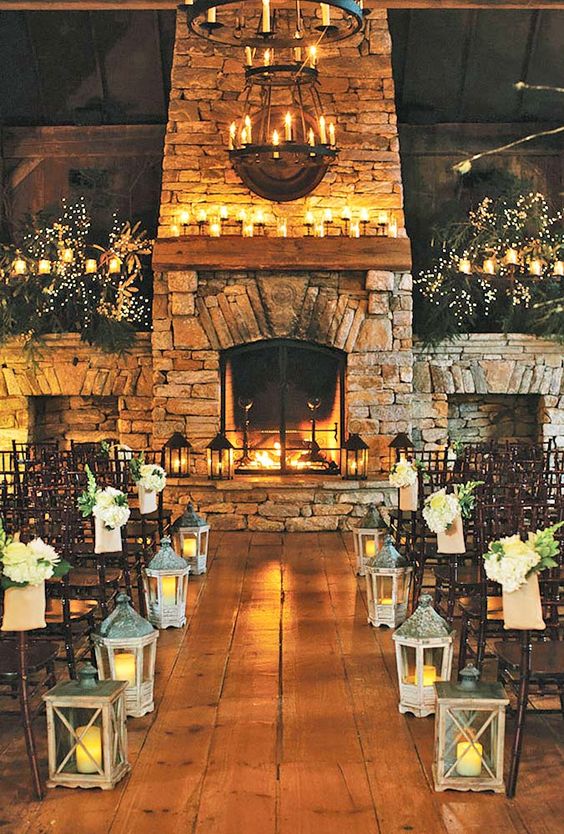 Keep Your Maids And Littles Warm
They are your best friends, family members and cute little ones! You definitely do not want them freezing and shivering! And you definitely don't want audible teeth chattering while you say "I Do"! So make sure you pick dresses and accessories for them that will keep them nice and toasty!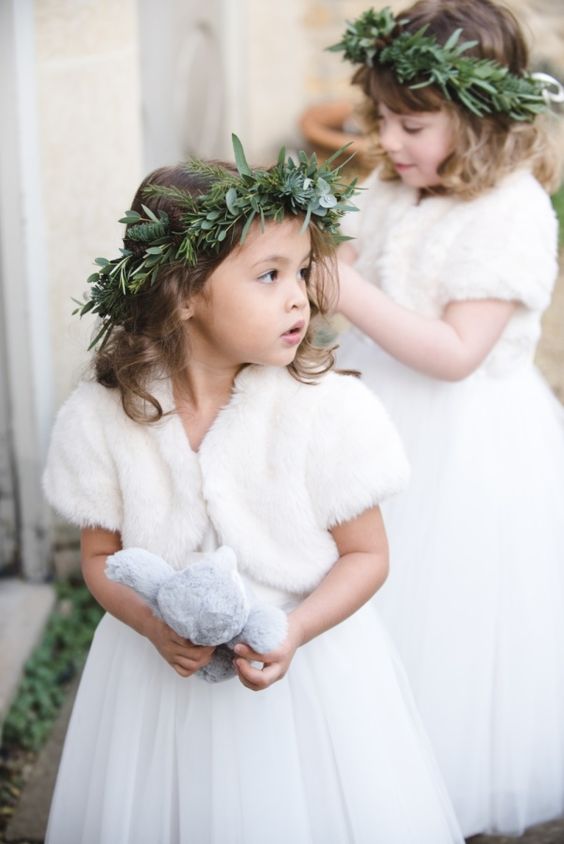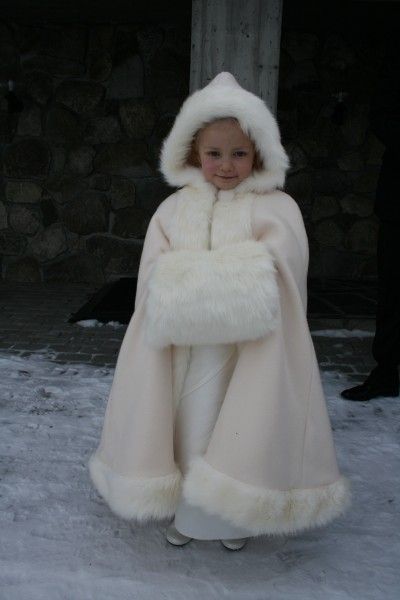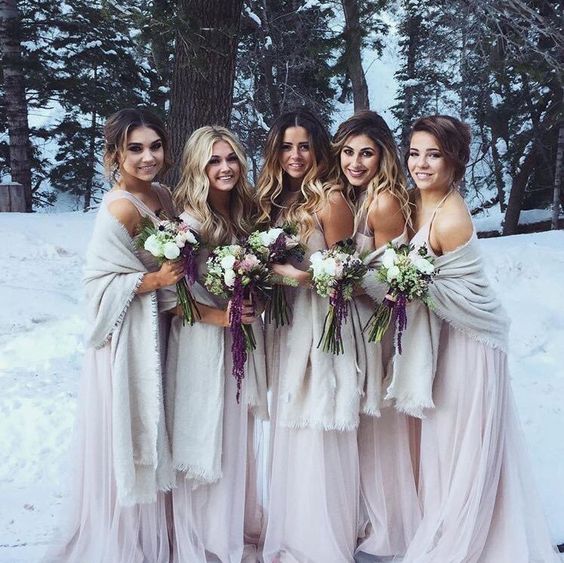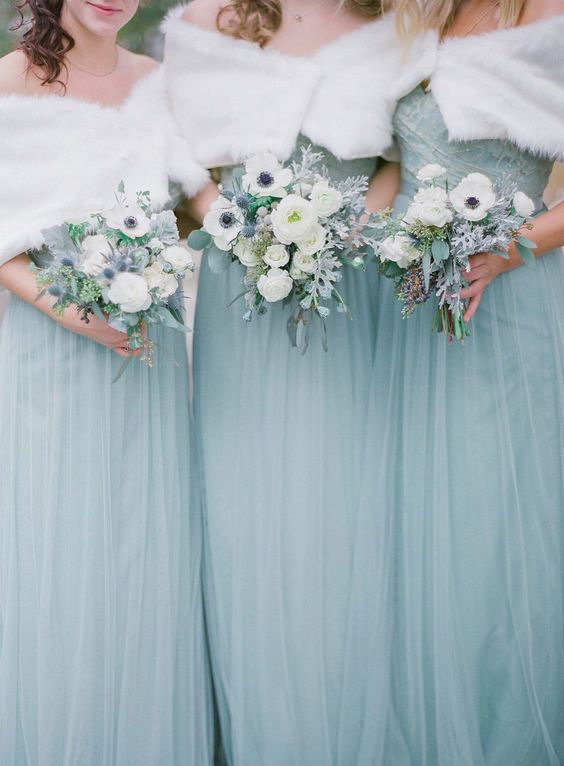 Keep The Bride Warm
Arguably one of the most important pieces of the wedding (although their really is no argument, their couldn't be a wedding without the bride and groom!), the bride needs to be kept warm and comfy as well!! there are many ways this can be achieved, either by accessories (such as the faux fur wraps or capes) or even by an elegant long sleeve dress! Either way, the bride will still look classy while staying warm!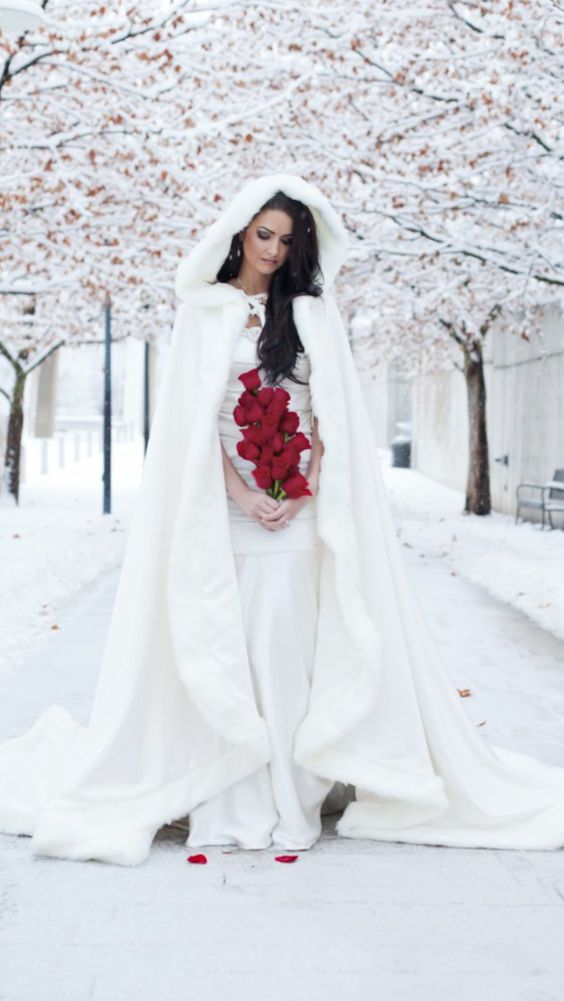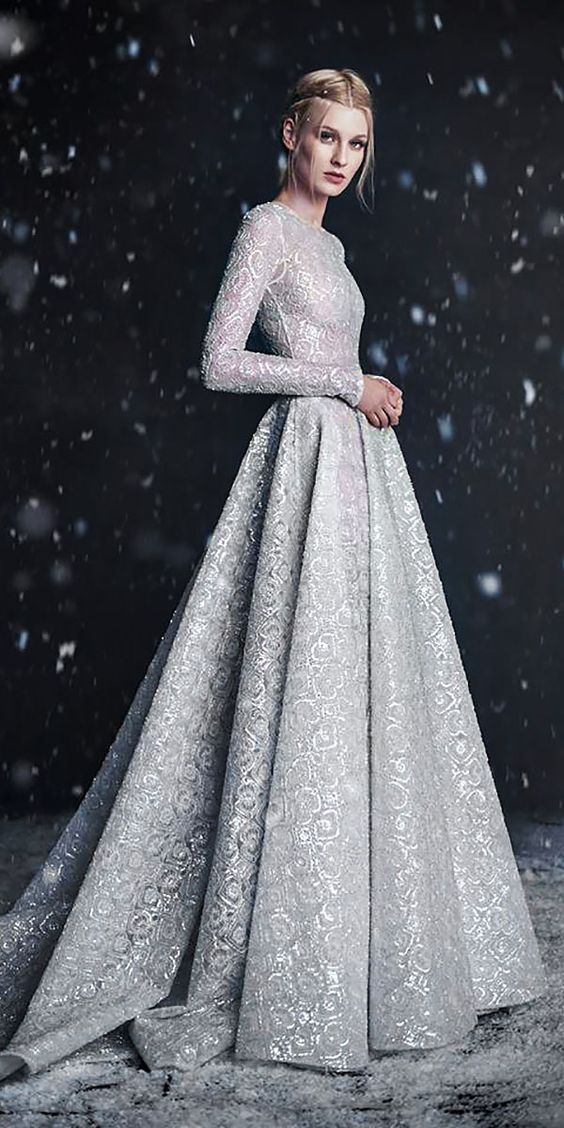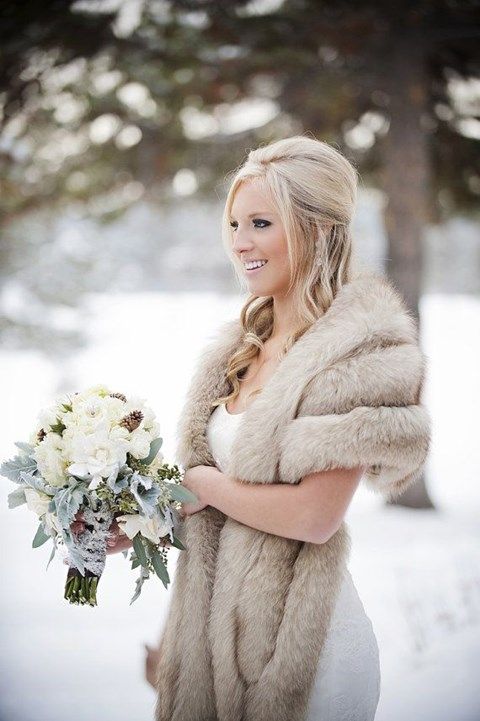 Winter Wonderland Decor
It is easy to create a winter wonderland scene as long as you amp up a few elements. Lights are a marvelous idea because they will add a certain sparkle to the scene! When it comes to this theme, there is no such thing a too much snow and too much white!
Hang white drapes, have a white aisle runner, and even some white garland will add to this winter theme! If it inst snowing where you are, or you are having the ceremony indoors, use some fake snow to create that element!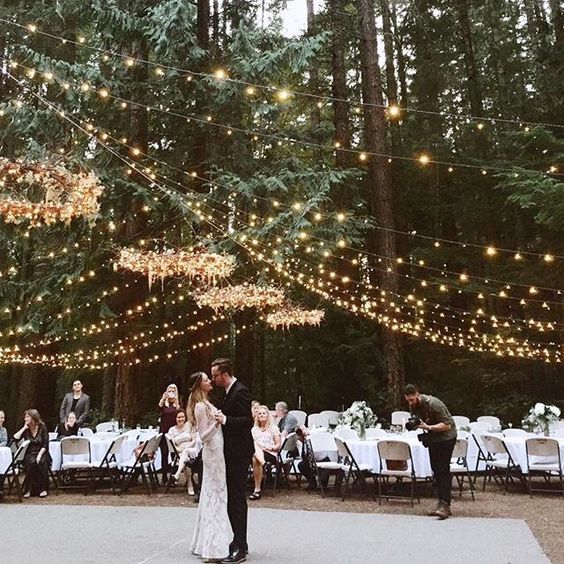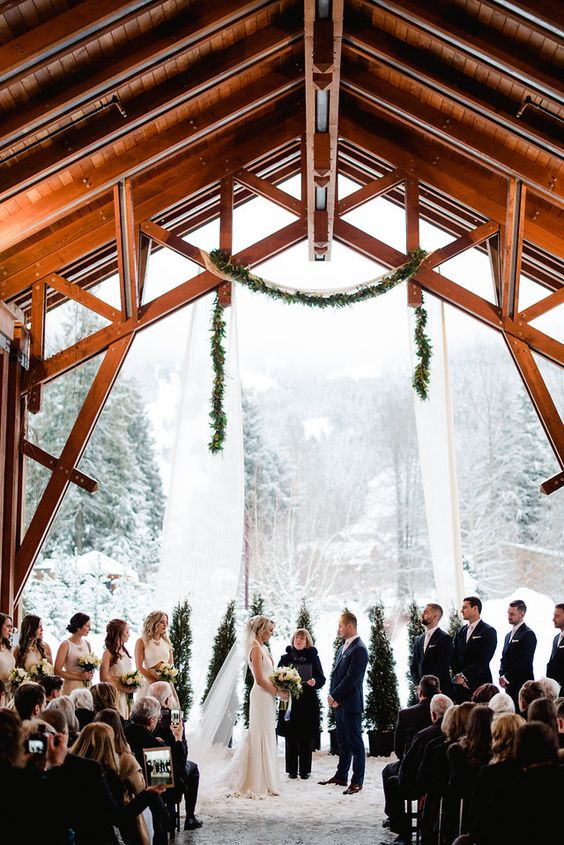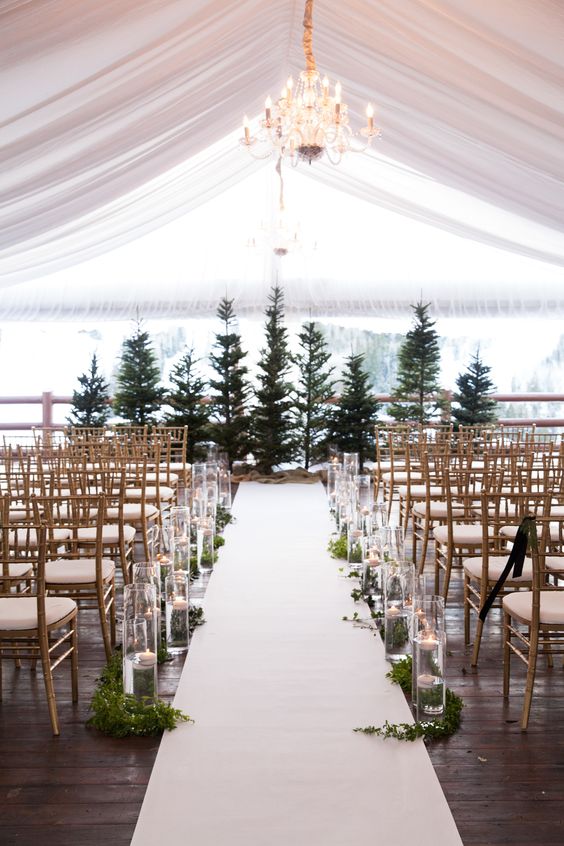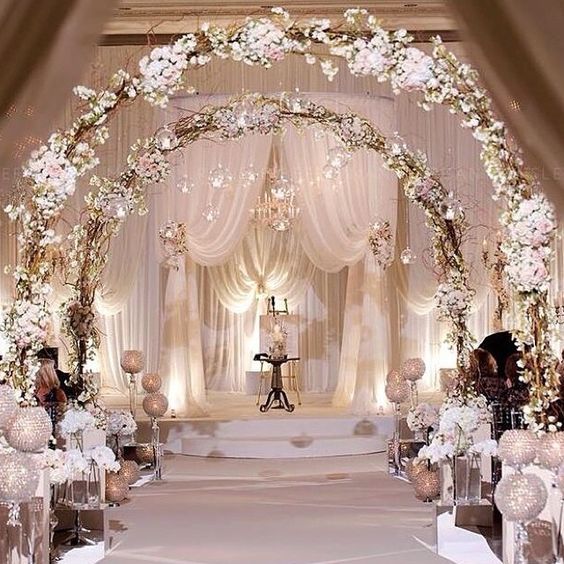 There are so many great ideas out there for a winter wonderland wedding, and honestly it's hard to go wrong with this theme! It can be simple to pull off, and yet so elegant! If you have any more ideas, I would love to hear them, so comment down below! And don't forget to keep coming back for more wedding theme ideas, and more!