4 Ways to Wear a Button-down Shirt With a Below-the-knee Skirt
There's a very easy way for all girls to make a instantly trendy office look in just one minute – go for a modest button-down and a classic below-the-knee skirt. It is a totally different style compared with the very feminine skirting look. and the most remarkable feature of this neutral outfit idea is that it can redefined the young lady with a quite modern-chic sense.
To create this look, there're endless items and styles for you to match. But in either way, you will look fabulous and different with before.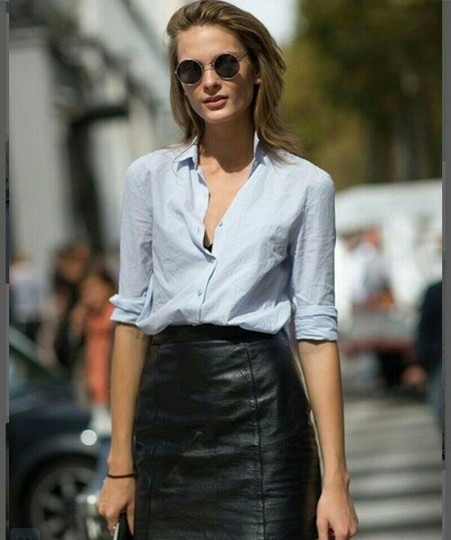 Olivia Palermo went for an ultra-chic business casual style by pulling together a blue-on-blue look with a wide brown belt around her waist and a pair of vintage-inspired brown tall boots.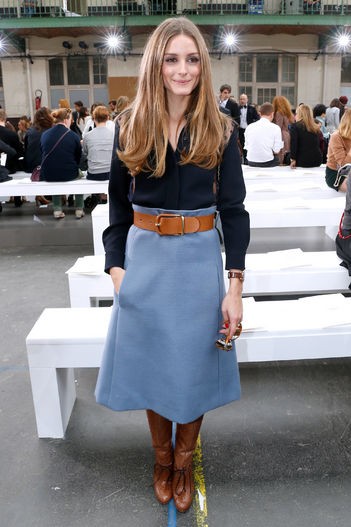 If you want to make it into a more cozy style, just check out the famous model Laura Bailey. She chose the lovely pastel shade to carry this style. Her little cashmere short-sleeve sweater looks really cute on the white button-down.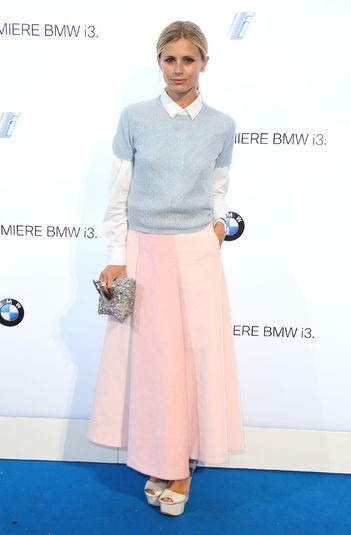 The beautiful Diane Kruger surprised us with a bright red-hot leather below-the-knee dress with a crisp white crop top. The overall look is so simple and fresh with this less full skirt.