7 Best Ankle Boots with Chunky Heels for Fall and Winter
Your wardrobe needs some pairs of certain shoes when the season changes. However, it's well known that it's not easy for us to choose the best staple. Here are some ankle boots with chunky heels for you to choose. We can get some inspiration from the following celebrities. Celebrities love the boots with chunky heels as well. The shoes are stylish and cozy. Plus, ankle boots with chunky heels can go with any outfit you want.
Chunky heels bring a stable vibe. Whether you glam up dress or trousers, you can pair your looks with the chunky heels. When you are in trousers or tights, you may look edgy in the shoes. When you are in your dress, you may look natural but haute with your chunky boots. The ankle boots with chunky heels are as much for a function as they are for a style. Make them become your staples for fall and winter.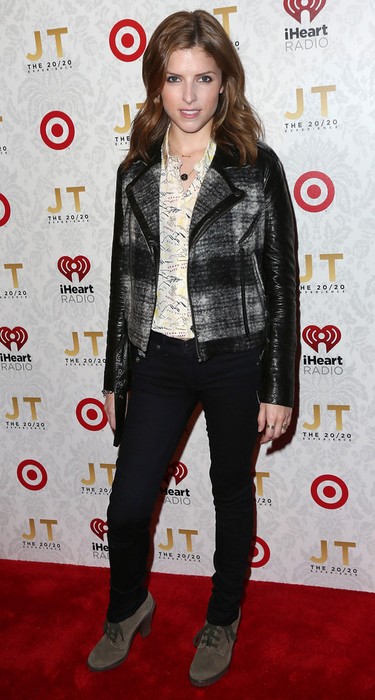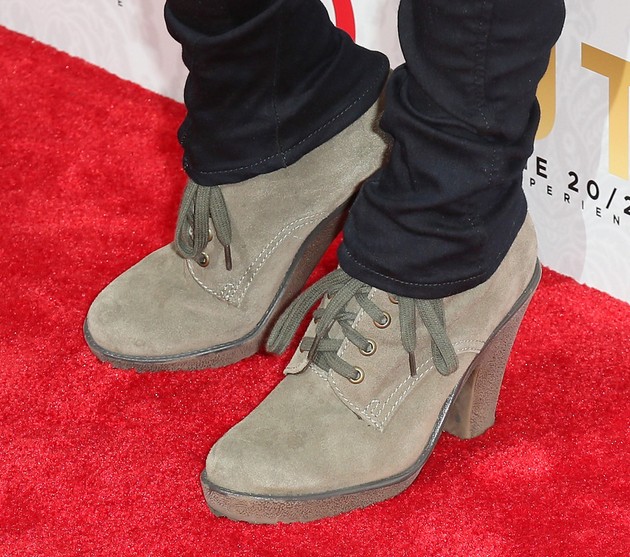 Who says that only can the dress shine for the red carpet look? Anna Kendrick rocks her outfit with a pair of suede ankle boots for her look when she attends the release of Justin Timberlake's new album. The shoes spice up her look. Her shoes are pale green boots with chunky heels and stylish laces. She looks so chic and edgy.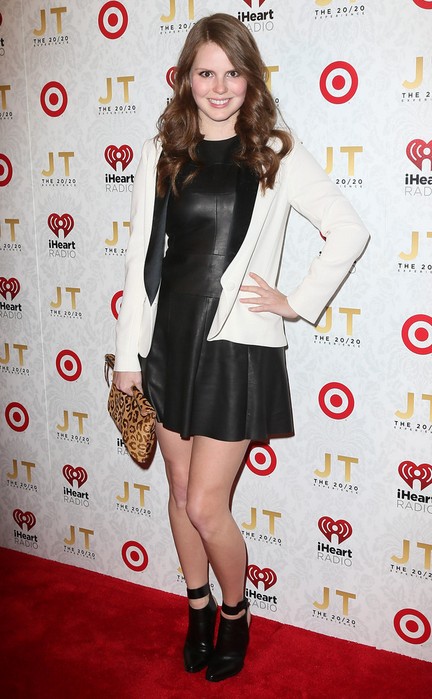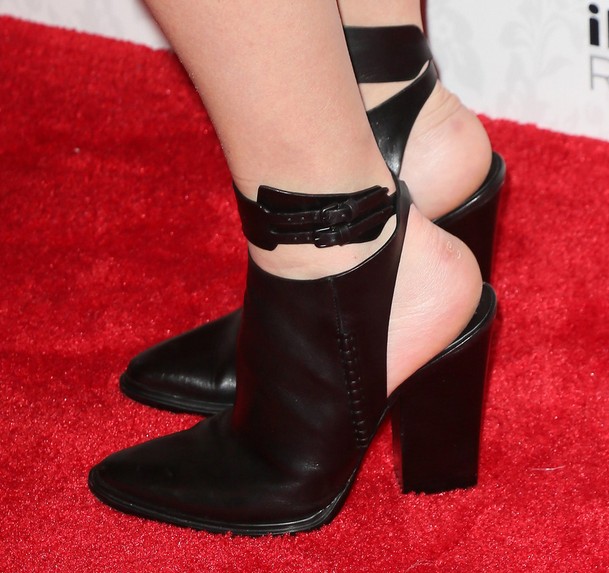 Maybe the shoes are not exactly for winter because of the open heels design. They are ok for the fall and the early winter. The black ankle straps create a cool look for Claire Thomas. She keeps it a sleek and cool look in her leather dress pairing the black ankle boots.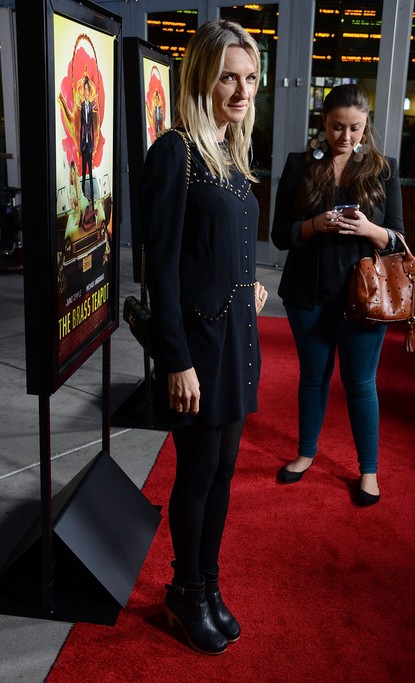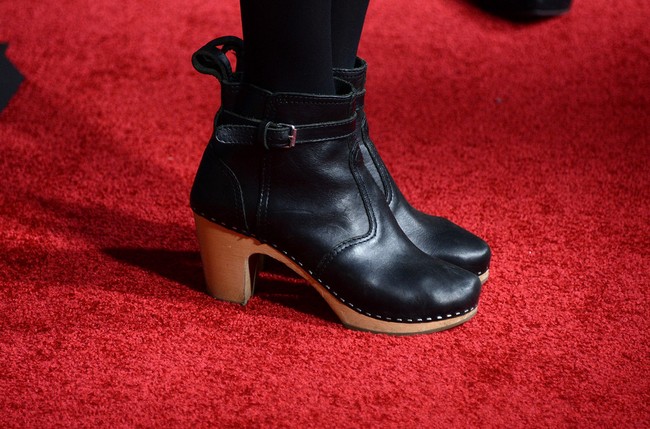 The shoes are two-tone chunky heels. They are black ankle boots with brown soles. It's pretty for Ever Carradine to glam her long shirt dress and her tight with a pair of black ankle boots. She looks more feminine in the shoes.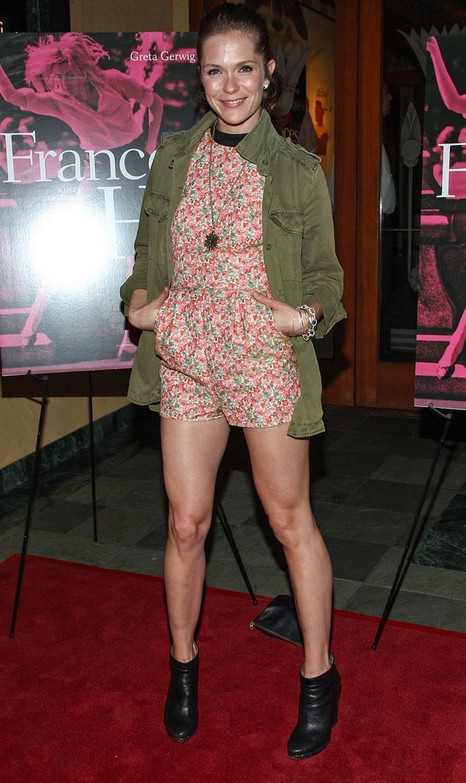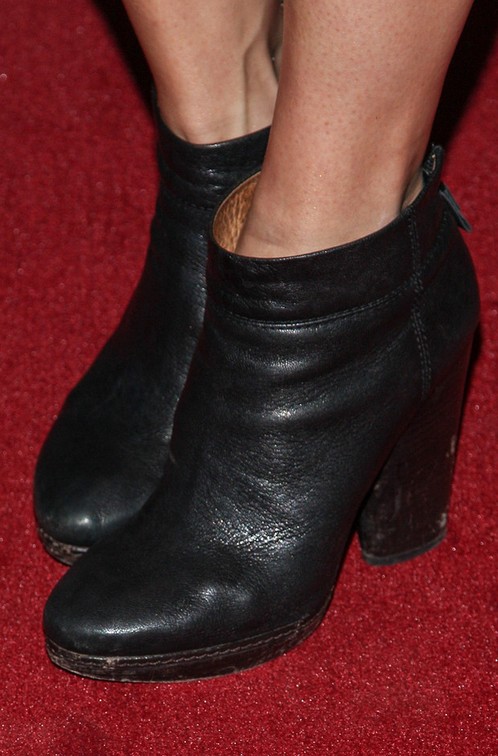 Katie Aselton's ankle boots are black chunky heels again. Katie Aseltons spices her floral romper with a pair of leather ankle boots. With her green coat, she looks a little causal but very chic in her shoes.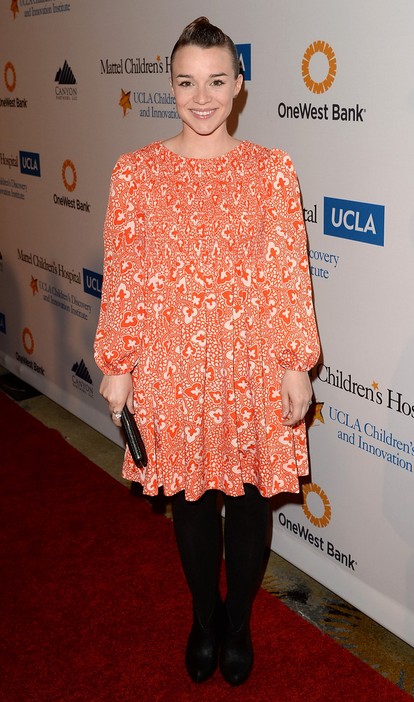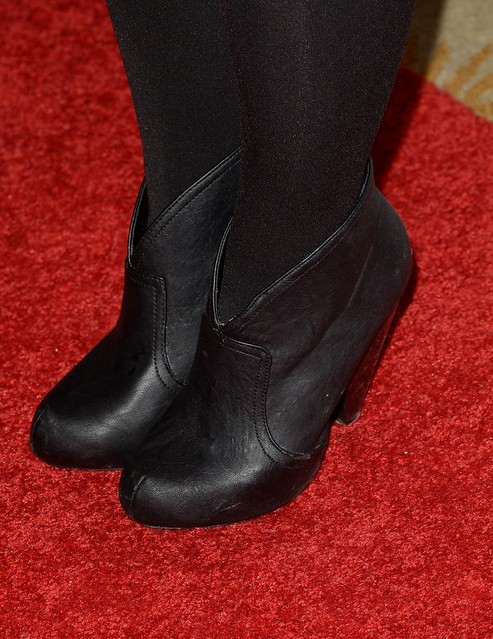 Renee Felice Smith pairs her floral dress with a pair of black ankle boots. It's a style that makes the combination of the floral dress and the black ankle boots again. Maybe it will be classic.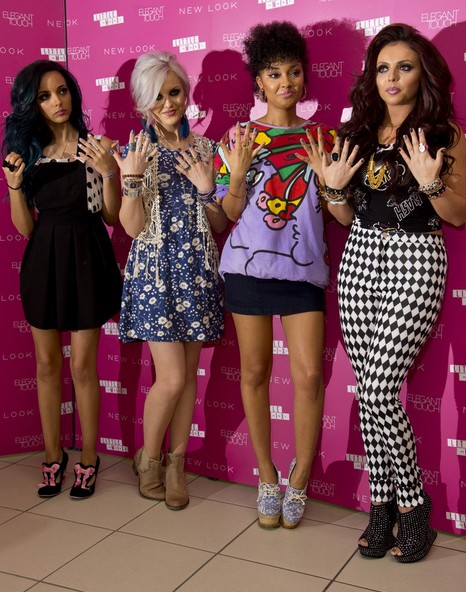 We pick two of them up for you to choose.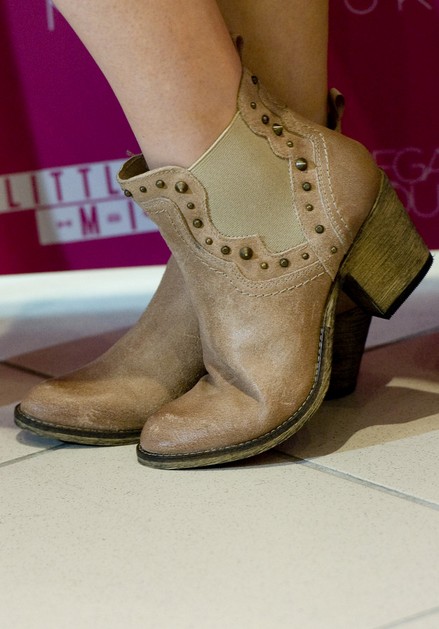 Perrie Edwards rocks her cowboy-like ankle boots for her look. The shoes are the good match for her floral dress. They are cool but chic. They are studded and distressed leather. They have the stitched panel design which brings a clean look.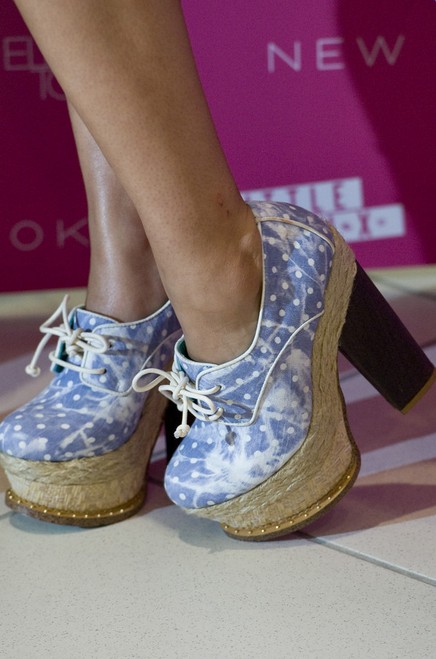 Leigh-Anne Pinnock's ankle boots are oh-so-cute and oh-so-stylish on her. They are printed polka-dot ankle boots. They are the shoes with high platforms and chunky heels. Leigh-Anne Pinnock looks so cute but sassy.