8 Azealia Banks Tattoos – Meanings of 'Santa Marta La Dominora' Tattoo
In Japan recently, Azealia Banks tattoos gained this fabulous 'Santa Marta – The Dominant One' tattooed image!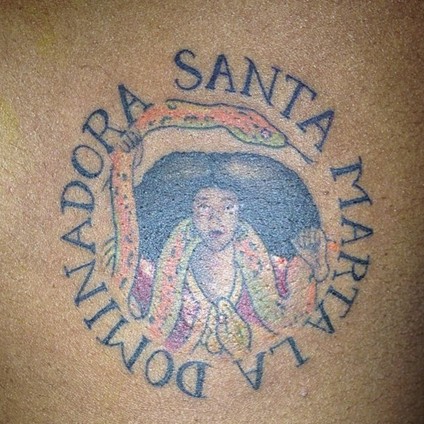 Azealia Banks' Santa Marta – La Dominora tattoo, from the Santerí religion, shows a powerful, ancient African goddess, who can bring great blessings or great evil.
African slaves transported to other countries, continued to worship their traditional goddesses, but gave them the names of Catholic saints to keep their banned religion a secret!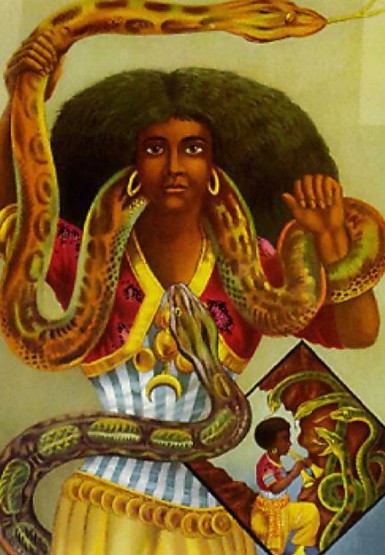 It's perfect for Azealia – who can be argumentative, but definitely has a loving heart!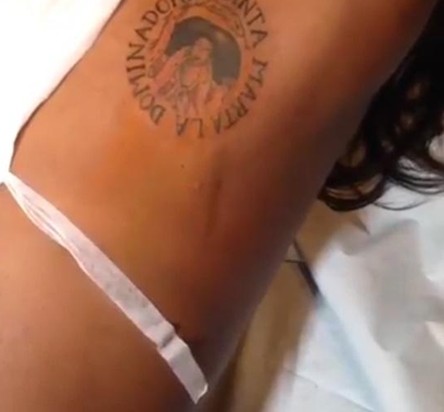 This is a great tattoo for black women.
'Discipline' tattoo on Azealia's back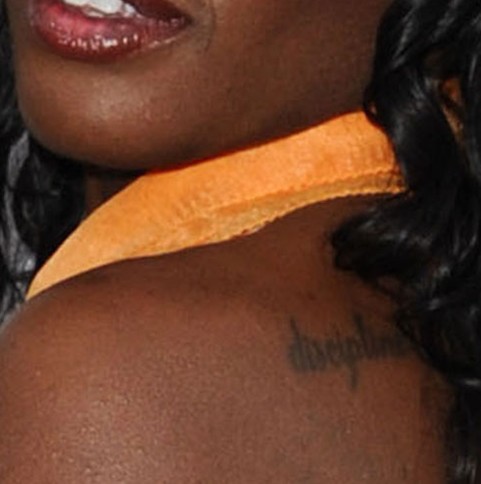 Azealia Banks has the word 'discipline' tattooed on the left side of her back. She doesn't usually comment on the meanings of her tattoos, but no-one knows more about discipline, hard-work and a tough determination to succeed than Azealia!
After a terrible childhood, in which her father died when she was 2 years old and her mother was hostile – calling her ugly – she deserves her hard-won millionaire status!
Dollar-sign tattoos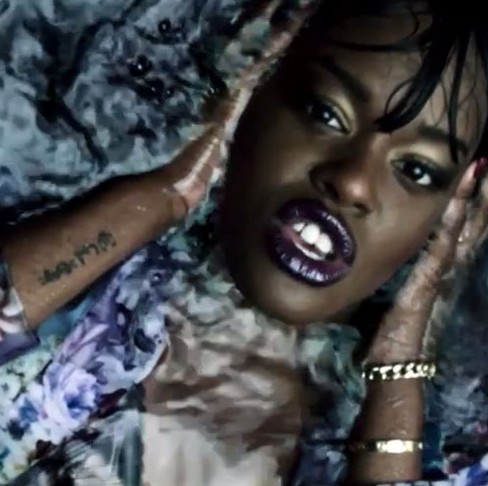 Azealia Banks tattoos of three, major money symbols, show her ambition to 'make it big' in the U.S. ($), the U.K. (£) and Europe (€). When you've grown up in a single-parent family in Harlem, the urge for financial security must be overwhelming!
After Azealia's moderate, early success fizzled out she even worked in a strip-club to support her dream of becoming a high-earning rapper. Following her recent success in Japan, perhaps she should add the Yen symbol!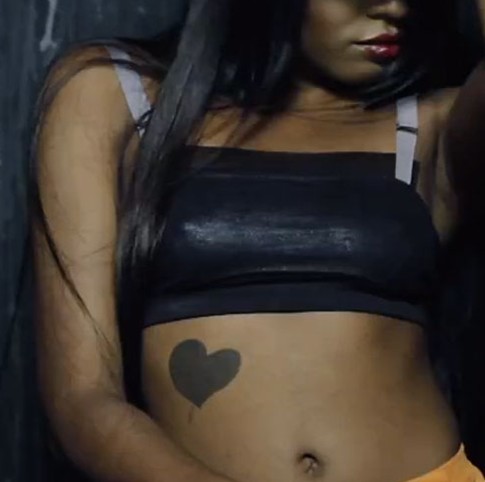 African American tattoo ideas: Azealia Banks tattoos include an eye-catching, black heart silhouette done in spring 2013, on her right-side lower ribcage, just above the waist. I think this is feisty Azealia's way of saying she's a real 'sweetheart' underneath!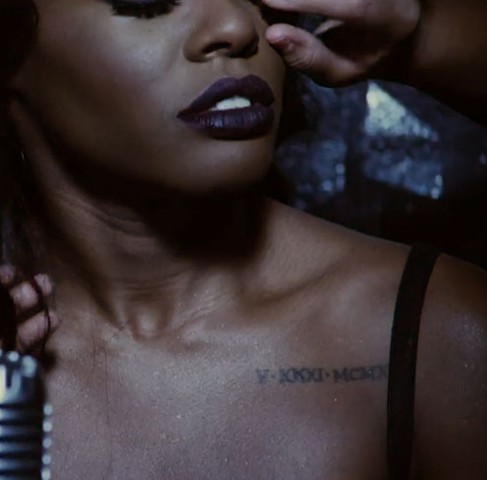 Another of Azealia Banks tattoos shows her birth-date in Roman numerals – V XXXI MCMXCI or 5th May 1991 – by Tattoos by Cake of Coney Island, New York.
It's fine to get your birthdate tattooed beneath your collarbone when you're young and beautiful – but will it seem like such a good idea later on!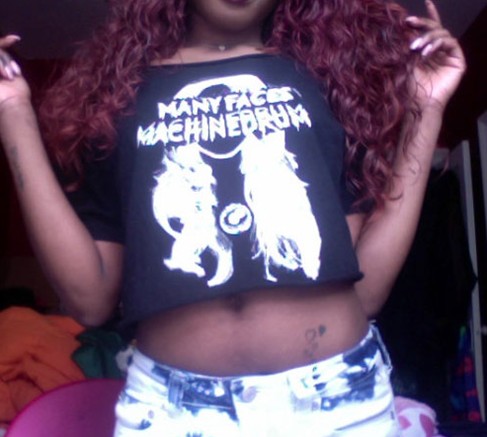 Azealia Banks tattoos include a cute trail of heart outlines, with a black heart silhouette at the top. The hearts diminish in size as they move enticingly down the left hand side of the abdomen. It's a sexy tattoo with the 'sharp-end' of the hearts all pointing to the same spot!
This fabulous tiger face outline tattoo on the right hip is another of Azealia Banks tattoos that shows her fierce personality.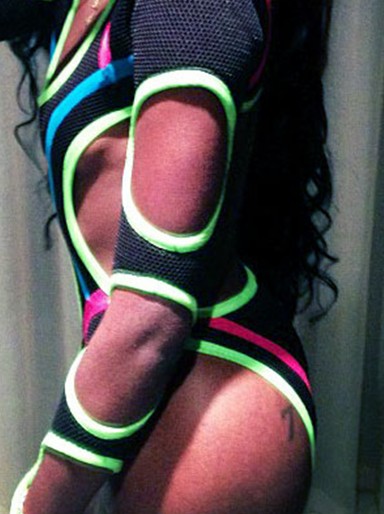 And finally, Azealia Banks tattoos also include the 'lucky' number '7' on her left buttock! I reckon she's used hard-work more than 'luck', to overcome a terrible childhood and become an amazingly successful female rapper at just 23 years old!
Find more cool tattoos on our site prettydesigns.com!