Bahja Rodriguez Tattoos & Their Meanings
I love the contemporary look of these Bahja Rodriguez tattoos, which gives them a fresh, young look compared with the same-old, same-old tats you see on older celebs!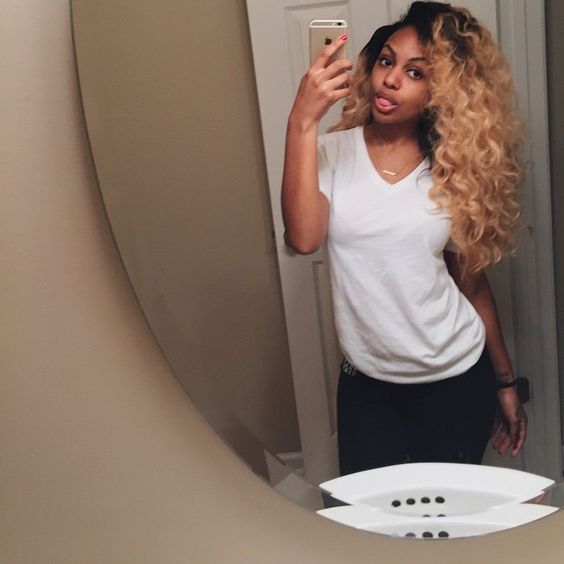 Bahja has been a professional hip-hop vocalist since the age of thirteen, when she first joined the OMG Girls (now called O.M.G.).  And on her 18th birthday on 2nd August 2014, Bahja chose to pay tribute to all the good times music has brought into her young life with these fabulous tattoos!
The first set of Bahja Rodriguez tattoos says: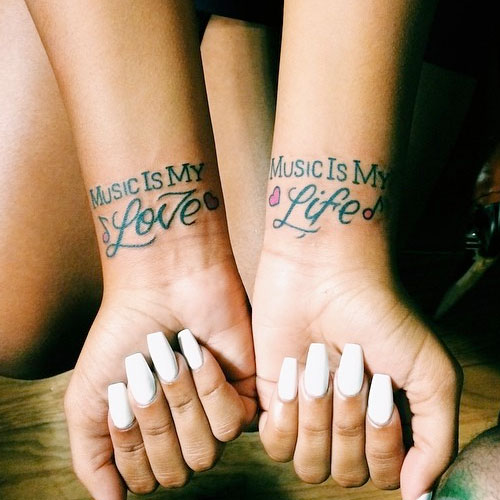 'MUSIC IS MY Love' on right inner wrist and 'MUSIC IS MY Life' on the left inner wrist, in bold letters and there's a black outlined, filled-in pink love-heart and musical note on either side of each tattoo!
Bahja Rodriguez tattoos – cute OMG symbols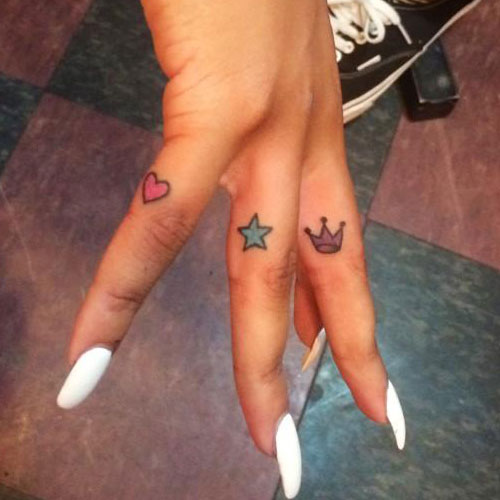 This is the second set of Bahja Rodriguez tattoos, done later on in August 2014, after her word tattoos.  Aren't these cute, little tattoos adorable?  They're more playful than a lot of celebrity tattoos and look so pretty on the sides of Baja's right-hand fingers.
Outlined in black, there's a blue star, a purple crown and a pink heart tattoo.  They look so fresh and different, representing the stage identities of the fellow members of O.M.G.
Bahja Rodriguez tattoos – Who's Who 
Each of the three teenage members of O.M.G. has their own special hair colour and stage-name: –
the pink heart represents Bahja Rodriguez, who goes by the stage-name, 'Miss Beauty'
the purple crown represents Breaunna Womack, 'Miss Babydoll'
the blue star represents Zonnique Pullins, who's known as, 'Miss Star'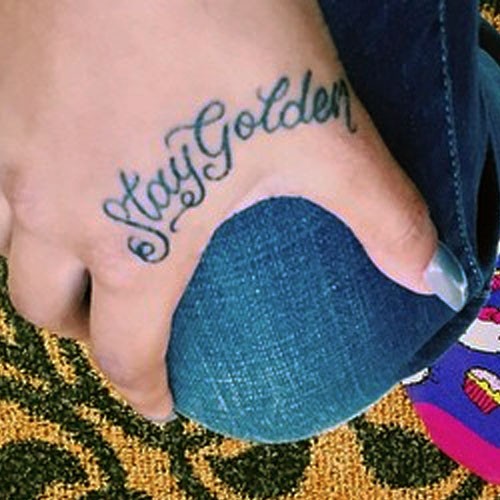 In February 2015, Bahja Rodriguez got a tattoo on her right hand which says "Stay Golden".