Carla Gugino's Tattoos – Cute Butterfly Tattoo on Calf
Actress Carla gugino showed off her delicate animal tattoo at the Hollywood Foreign Press Association's Installation Luncheon which was held at the Beverly Hills Hotel, California. People had a close picture of Carla's pretty butterfly tattoo at her sexy ankle on the special red carpet.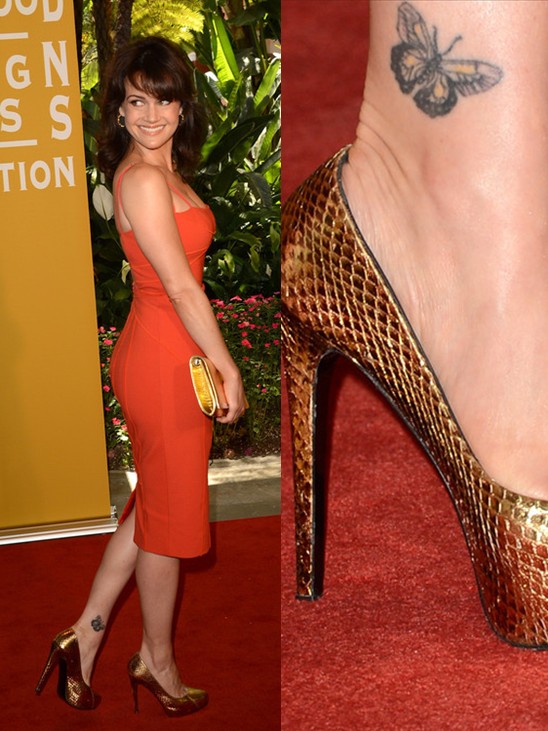 If you want to add some wow factor to the usual tattoo you can add your favorite colors to it. I think that fiery red or subtle shades of yellow can act a great function. Why not create a wonderful butterfly tattoo at your ankle next time?