Cate Blanchett Shows Us the Latest Fashion Trends for 30's – Two Classy Ways to Wear a Crop Top
Welcome to the exclusive club of thirties! Don't worry! There're still some available styles for you to wear fabulous. Never forget you've become much wiser than before and leave all those trial-and-error days for a brand new style in 2014.
If you still don't believe me, check out the way how the Golden Globe winner – Cate Blanchett wear for her daily outfits.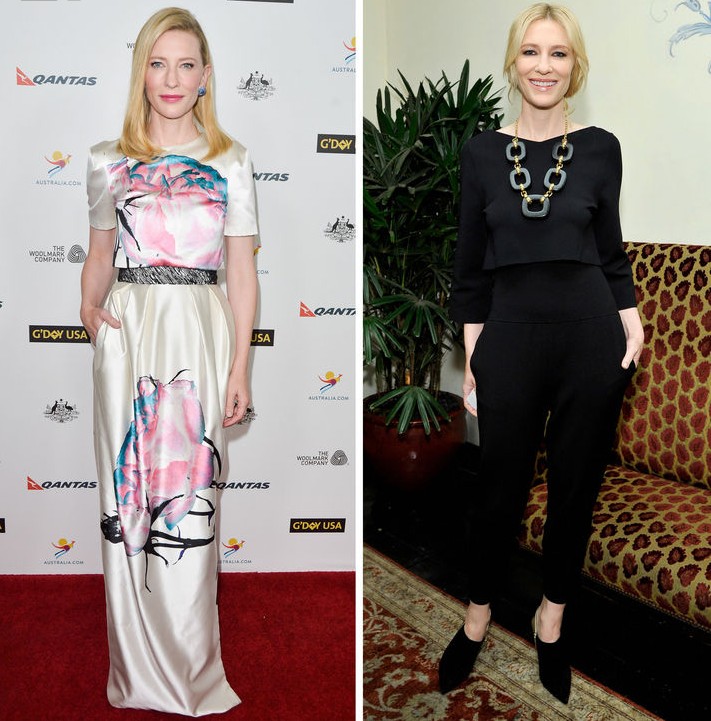 We all know that the fresh cror tops can bring us a super youthful look with its flattering short length. It allows us to give a peer of the seductive belly skin. Cate Blanchett shows us two classic ways to wear the crop top perfectly, a pair of high-waist trousers for casual outfit and a strapless dress for a formal occasion. The last but not the least, opt for some luxurious fabrics to make the whole style classy and fabulous.