How to Wear Jewel-Tone Outfit Like Léa Seydoux for Spring 2023
Do you want a new inspiration for your exciting spring look? Try the delightful jewel tones just like what the French actress Léa Seydoux did in the super-adorable Prada Candy L'Eau perfume commercial.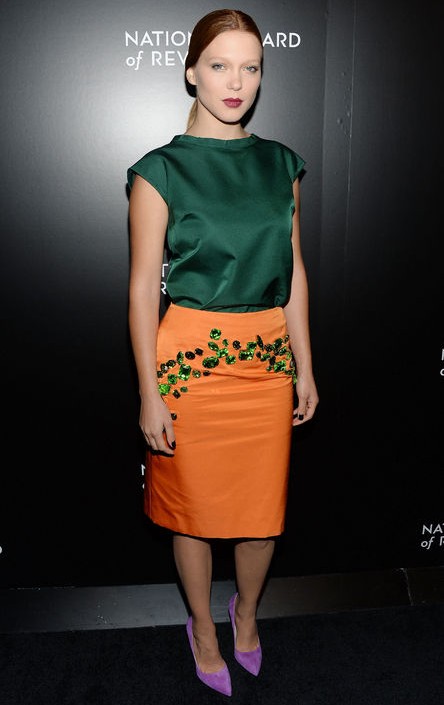 As we all know, Léa Seydoux always impressed us with her impeccable clothing taste and chic outfits. That night, she still looked stunning and glorious in a mix of silky emerald green top and a matching crystal-embellished pencil skirt in tangerine orange. Both of them are designed by Prada. Its ingenious architectural collar redefined this modest office look with a futuristic-chic sense.
To finish this extraordinary look, she went for a pair of suede pumps in lilac. Unexpectedly, the final style is still so clean with a perfect streamlined silhouette.