So Cute! Get A Tattoo of Your Beloved Dog
If you have kept a dog, you must know how warm the love is between a dog and its owner. We love our dogs. We take care of them and treat them nicely as family members or even better than a family member. It's so great to stay with them day and night, but there indeed are some occasions or moments where and when we can take them with us. Maybe you love your dogs so much that you will miss them when they are not around you.
To avoid this sadness, an interesting and fashionable idea is born. That is to make a tattoo of your dog so that you can see him or her every day and everywhere. Here, we have found some cute and amazing tattoos of the dogs. Just have a look at them and I'm sure you will think they are funny yet really faddish. Enjoy!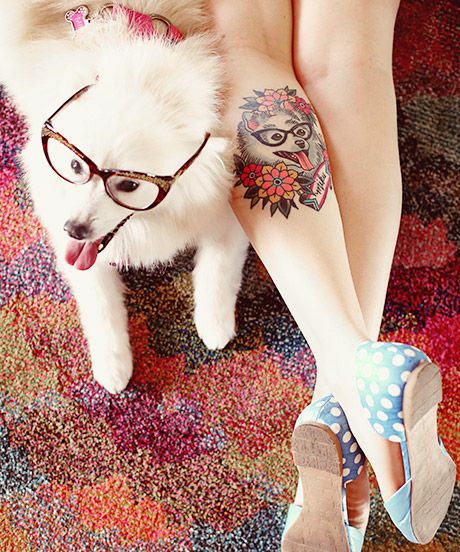 Get A Tattoo of Your Beloved Dog