Foundations: Which is The Right One for You?
All our face creations must have a base, to keep our beautiful faces fresh and clean, and when trying to achieve the most chic facial appearance, Foundation really is the place to start.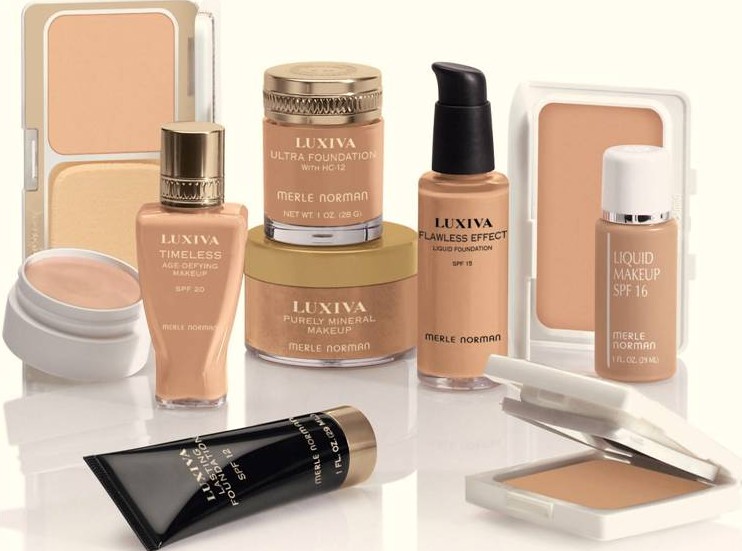 Years and Years ago, foundation was nothing more than a thick caked on cream, which wasn't very healthy for your skin. Now, Foundation comes in various textures and forms, some of which have the ability to not only cover the imperfections of your skin, but to also correct them throughout time.
Mineral Foundations
As of late these mineral foundations, have become miracle workers for women around the globe, its light weight, filled with nutrients, and helps gain the most natural look possible, it sits lightly on your face. Mineral Foundations are a great start to the world of make-up specially if you have sensitive skin, the lack of excessive ingredients that all other foundations have, really have made these foundations a hit, they are on the pricey side, however, they are the most healthy Foundation alternative out there.
Liquid Foundations
Liquid Foundations can go one of two ways, it is not recommended for those with a rough or dry complexion. The skin might look cracked or dry, and the Foundations has a tendency to clump up around your acne or dry spots. However, if you have maintained a healthy, moisturized face, liquid foundation will really be of use to you, some of them are very smooth to touch and have the ability of covering up, even the most noticeable red spots or surface blemishes that you have. This doesn't mean that you should wear this for extensive amounts of time, the foundation can clog your pores and cause break outs, but if you're going out for a few hours, this is definitely a great foundation type to look at, an they're conveniently located in most drugstores and all make-up stores.
Cream Foundations
Cream foundations are definitely popular among todays youth, this is a very convenient method of foundation as once you apply the product, the cream dries into a powder, to evade that oily skin effect your face might produce. These typically come in a compact container and are applied using a makeup sponge or brush. One very dominant factor about these Foundations is that you do not need to apply much foundation to your skin to achieve the look you're going for, it spreads very easy, and since it compliments the skin so well, you can successfully wear it for quite a few hours at a time.
Tinted Moisturizer
Perhaps you aren't really a make-up wearer, and you wanted to try it out, to get a feel for what wearing make-up feels like. Tinted Moisturizers are very Ideal for those new to the world of fashion, they are very light and great for those who are unsure about their skin type, as it lessens the stress on your dry skin, while protecting your skin and covering your blemishes.
Click here to find the top 10 of The Best Foundations For Oily Skin