Genesis Rodriguez's Tattoos – Tribal Tattoo on Foot
As we all know the Tribal tattoo enjoys a long history and has a great influence on the whole humanity. Thus the Tribal tattoos are quite popular all over the world.
It is quite funny and enhancing to wear Tribal tattoo. Next time you can just try one and flaunt it to others.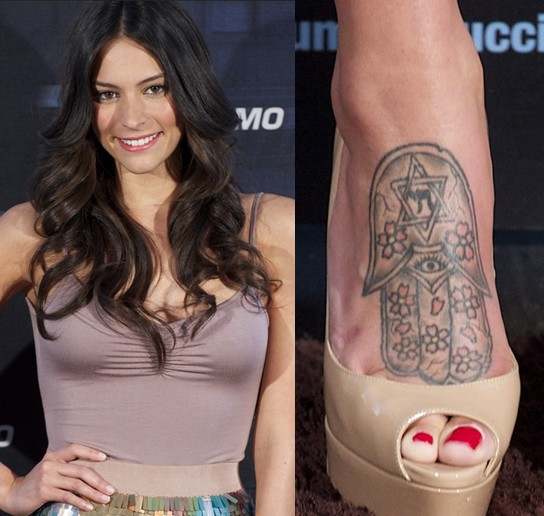 Actress Genesis Rodriguz wore her Hamsa Tribal tattoo at her foot in a pair of peep toe pumps. Her brilliant red toe nail polish matches her high-heel shoes wonderfully.