Porcelain Black's Tattoos – Lettering Tattoo on Back of Hand
The vivid and black lettering with stylish shapes add much special factors to Porcelain Black's hand.
If you also desire to create some special beautiful tattoos, you can turn to the fabulous lettering tattoo which reminds us of maturity, positive strength, and power of life, good luck, prosperity and harmony.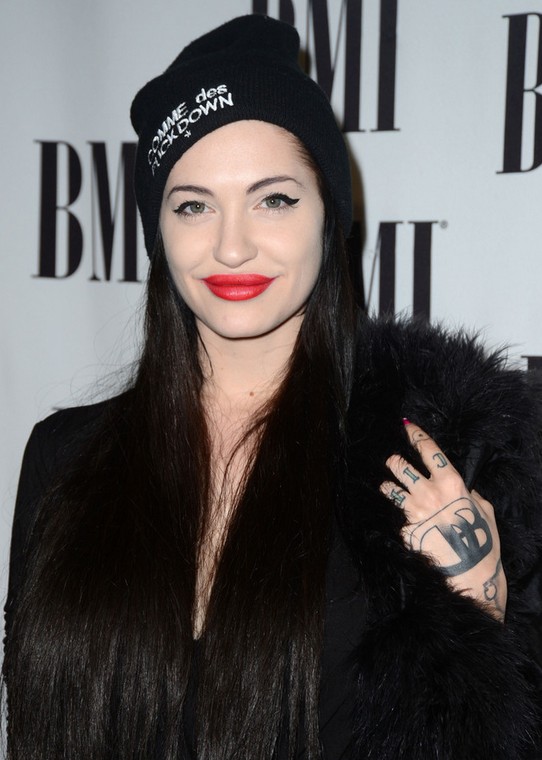 Singer/ song writer Porcelain Black's stunning black bold hand lettering tattoo attracted many cameras at the 60th annual BMI Pop Awards at the Beverly Wilshire Four Seasons Hotel in Beverly Hills, California.