Jessica Alba Shows Us 3 Ways to Carry a Leopard Bag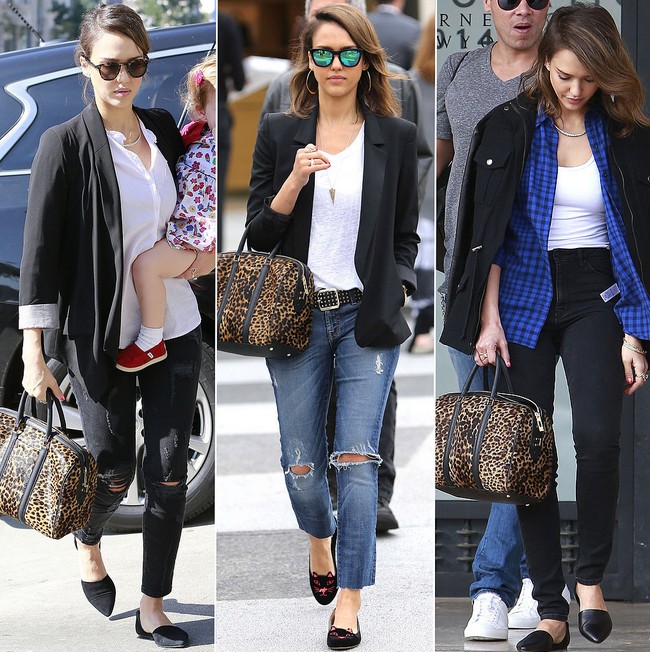 As we all know, the always well-dressed Jessica Alba has plenty of styling tricks to keep her always look so polished in public. Do you want to learn from her? Today, we've rounded up 3 totally different ways to show you how expertly she dealt with her A.L.C. leopard bag.
She is really skilled to make a plain bag always look fresh to pair with different outfits. Firstly, a classic black blazer topped over a white button-down gives her a business-professional look in the simple black and white palette. And obviously, the animal print is the busiest part in her entire outfit.
Then she went for the laid-back plaid and destroyed boyfriend jeans. As always, they proved to be a wise choice too at last. Whether in the casual preppy or tomboy style, she just made the femme fatale favorite look fabulous.