Lily Cole's Tattoos – Bird Tattoo on Lower Back
Birds are symbolic to freedom, love and soaring heights. Getting the birdies inked on body could be a way of personifying your inner free spirit. If you wish to carry the expression of your flying-high instinct in the form of a body art, a bird tattoo could just do you the full justice. Not only freedom, but a bird tattoo can also represent your intentions to break free. A bird tattoo may also be an expression of love, which knows no barriers and for which, only sky is the limit.
English model Lily Cole showed her current hummingbird tattoo on her back in St.Barths.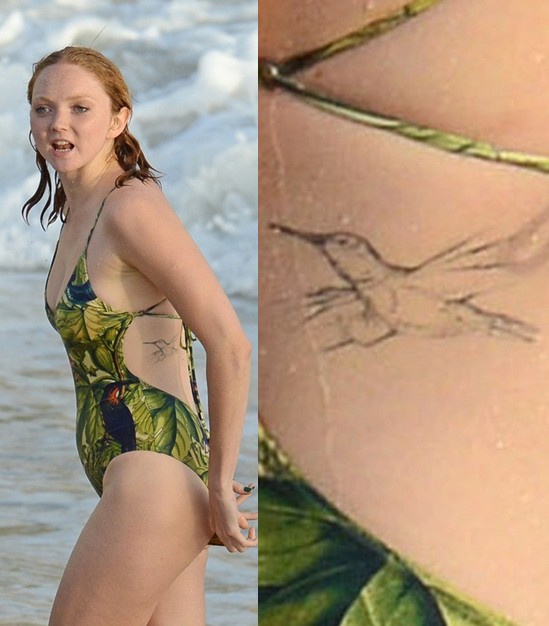 Now when bird tattoos can represent so many expressions and emotions, they are ought to be popular. People usually risk going for a birdie when going for their virgin ink experience. Among the most popular bird tattoos are the kinds which have tiny and tender birdies inked in black with minimum accentuation through helping design objects. However, on the higher side, a bird tattoo can also take form of crazy and mammoth-style eagle or vulture tattoos, representing a dominant and powerful trait.