Master Model Outfits And Look Top Notch At All Times
We all secretly desire to look like the models we see on social media. Emily Ratajkowski, Kendal Jenner, and Bella Hadid among others are some of those models we can't help but go ga-ga over their style! The way such models carry themselves and look top notch all around the clock seems like something a common girl can't do. However, mastering model outfits is completely doable and in fact easier than we believe!
While investing in good-quality clothes and accessories could be expensive, if you can assemble a few basic clothing staples, you can easily match one with another and be good-to-go in the long run. For example, women's leather jackets when worn in different ways, with different kinds of tops and pants, can naturally give you that refined "model" look. 
Are you still wondering how to master model attires and look flawless at all times? Look no further, because this blog is exactly aimed at giving you clues for carrying yourself like a superstar.
1. What to Keep in Your Wardrobe?
Don't Underestimate the Power of Black and White
Ever wondered why we find so many models wearing simple black or white tops and still looking pretty? Well, it's because these two colors are highly versatile, which is why everyone should have them in their closets.
You can simply wear a white basic pocket tee, go with a simple button-down shirt with one end tucked inside your jeans, or get into a simple white square-neck tank. Slightly embroidered white blouses with puff sleeves can also make you look graceful in no time.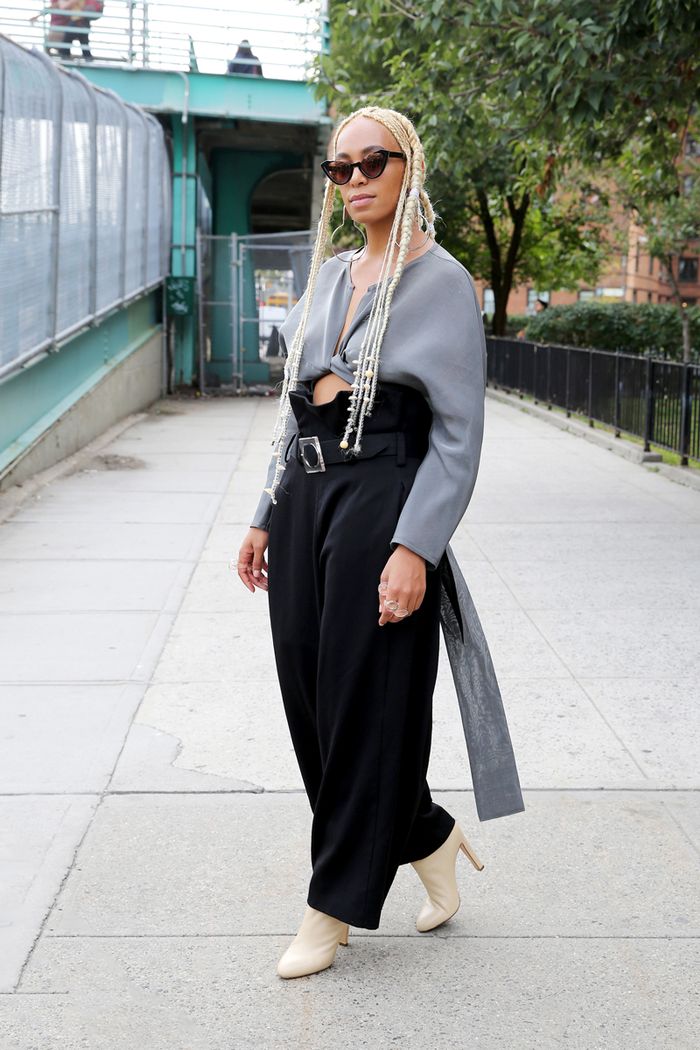 You can apply these same ideas to black outfits, among other options of wearing a silk strappy bralette, short fitted black dress, ribbed spaghetti strap vest, or a classy crop-top. Either way, you're going to look like a diva without a doubt!
Invest in Leather Articles
Anything made of leather is the most absolute way to look and feel regal! This is the main reason why we almost always see models and celebrities wearing leather articles regardless of the event or weather.
You can achieve that same flattering vibe by wearing a sophisticated leather coat in brown color, slightly embellished motorcycle leather jacket, cool leather blazer, durable leather pants, solid leather dress, tight pencil skirt, or a leather bomber jacket for women. You not only have an option of black color, but you can also go with harmless colors like nude, olive, tan, and maroon.  
Go for High-Waist, Wide-Legged, and Slouchy Lowers
Models stay up-to-date and it is the reason why they are well-aware of skinny and tight-fitted pants being out of trend now. You should also keep that in mind and buy a few pairs of high-waist jeans in different designs, such as paper-bag jeans, mom jeans, flared jeans, cropped jeans, and highly distressed/ruffled jeans.
Same goes with the idea of having slouchy sweatpants and joggers. If you wear pants, make sure to wear wide-legged ones. Similarly, models love wearing denim shorts with either a tee, blouse, long sweater, collared shirt, or even a simple crop top. So, you definitely need to have at least one in your wardrobe!
Oversized Sweaters and Turtlenecks
If you follow all your favorite models and keep abreast with fashion trends, you must know that oversized sweaters and turtlenecks are highly trending because they look so classy and dope! You just have to pick the few right colors (preferably bright ones) with intricate patterns, and go about blazing your way in chilly winters.
Nude Coats, Boxy Blazers
Always keep a nude or tan coat for stepping out; this will give people a quick cue to you being the fashion inspiration. Even if you are wearing a simple casual outfit, just wearing a polished coat would swiftly turn all eyes on you.
Boxy blazers are also trending, especially the colorful and bright ones. Be bold and try to start carrying them with confidence, and you will see you won't be stepping out without them anymore!
Hoard on Stripes and Checks
Models like to be minimalist in their styling, and hence they look so put together and flawless at all times! The key to looking this elegant is to opt for simple designs and prints. For example, a plain striped sweater or shirt can never steal your class, and same goes with a checkered flannel or even a checkered coat.
2. Kind of Shoes You Need
No need to have a lot of shoes with different colors; you just need a few nice pairs of shoes currently in fashion to complement your model outfits. For example, strappy sandals, platform white sneakers worn with tube socks, ankle-length boots in a classic color, peep toe mules, and modest leather loafers should be your penchant.
3. Do You Need Many Bags?
Models only carry the bags that accentuate their outfits in the most elegant way possible without looking too flashy. The bags you should definitely swear by include a bright baguette bag, an oversized tan tote, an adorable chained quilted shoulder bag, and a versatile crossbody satchel.
4. Few Basic Accessories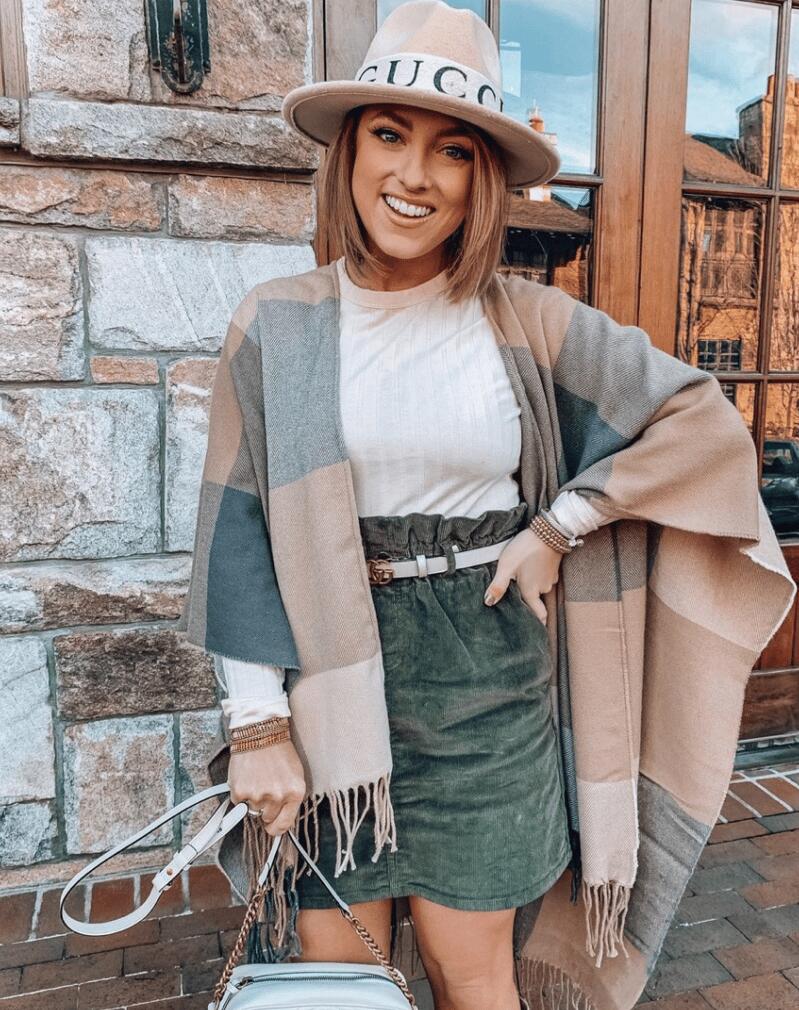 As for accessories, models like to keep it classy by occasionally wearing a baseball cap and a beanie. Rectangular tinted sunglasses are popular these days, so make sure to grab a few of them. Besides, go for a floral silk hair scarf, muffler in any neutral color, stylish hoop earrings, few stacked rings, a tiny bracelet, and a small pendant if you want to wear anything around your neck.
5. Carry Your Hair Well
Lastly, roughly straighten up your hair, get them crimped, rock the hip beach waves, or get your hair up in a messy bun or high ponytail. These are the most favorite hairdos of most fashion models that you need to emulate quickly!
Final Words
This is THE ultimate guide you need to master model outfits and look top notch at all times. Be sure to follow these points, which are not that complicated, time-consuming, or luxurious, and be ready to get noticed everywhere you go!