10 Stunning Natural Makeup Looks
Makeup is our favourite thing to play with. Inside our makeup bags are the tools which paint our faces into thousands of different looks. Not only helping self esteem, but completing the finishing touches for any outfit. Some of our favourite makeup looks are actually those which are completely natural. Enhancing your gorgeous natural features and creating a subtle look is one of our favourite styles. Here are 10 stunning natural makeup looks which we've compiled in one amazing gallery.
Muted Brown Eyeshadow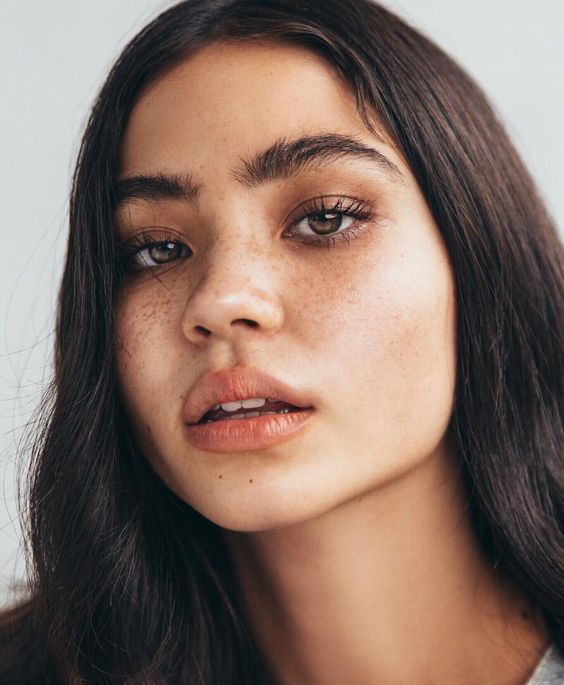 Natural makeup looks certainly don't mean less makeup. You can create a gorgeous natural style with plenty of product, as pictured above. Keep your base light for this one – we want your natural glow to show through. If you have freckles then don't cover them. Lightly pat a colour across your lips and take a muted brown eyeshadow and blend across the eyelid. Blend outwards towards your brow bone and lightly add mascara to finish.
Natural Glow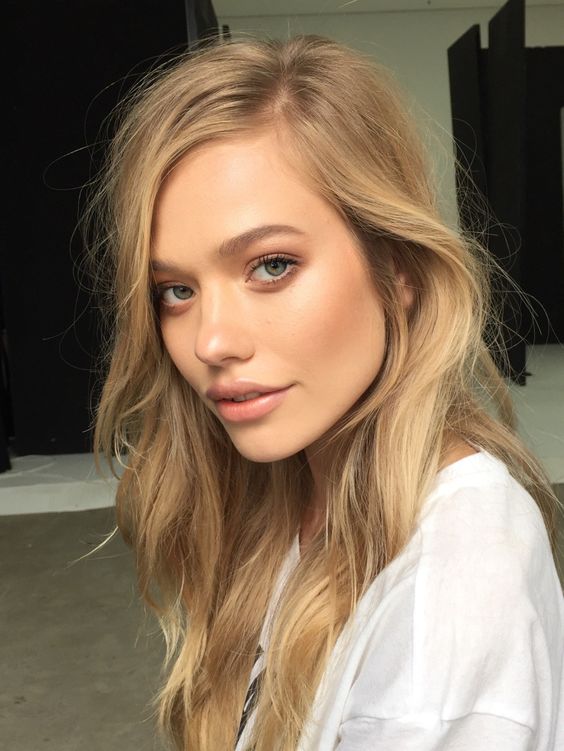 Glow is everything for a natural look – just like this stunning lady has proved. Steal this style by mixing a liquid highlighter into your base product. This will give you a wonderful glowing base. Take highlighter and add to your nose, your cupid's bow and your cheekbones. Finish with a slick of blush and a natural lipstick.
Nude Lips and Long Lashes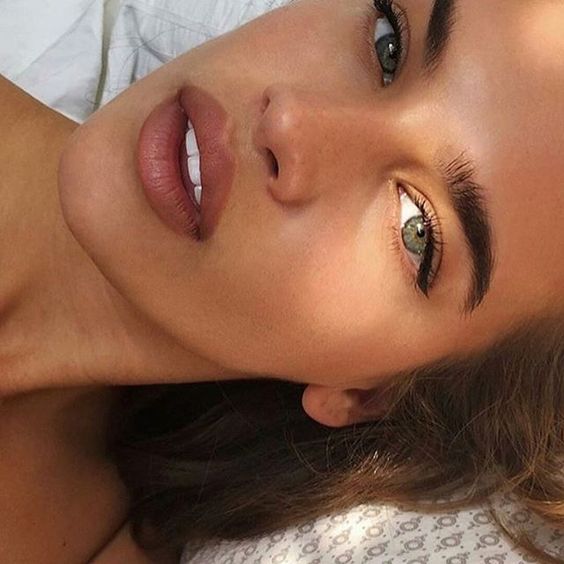 Sometimes, a matte lip is the perfect finishing touch for a natural makeup look. Add a light base all over your face. Lightly dust bronzer across your cheeks and finish with a subtle sweet of blush on the cheekbones. Use eyeliner to very lightly line the outer corner of your eyes. Finish with a matte nude lipstick shade and mascara.
Subtle Eyeshadow Matte Lips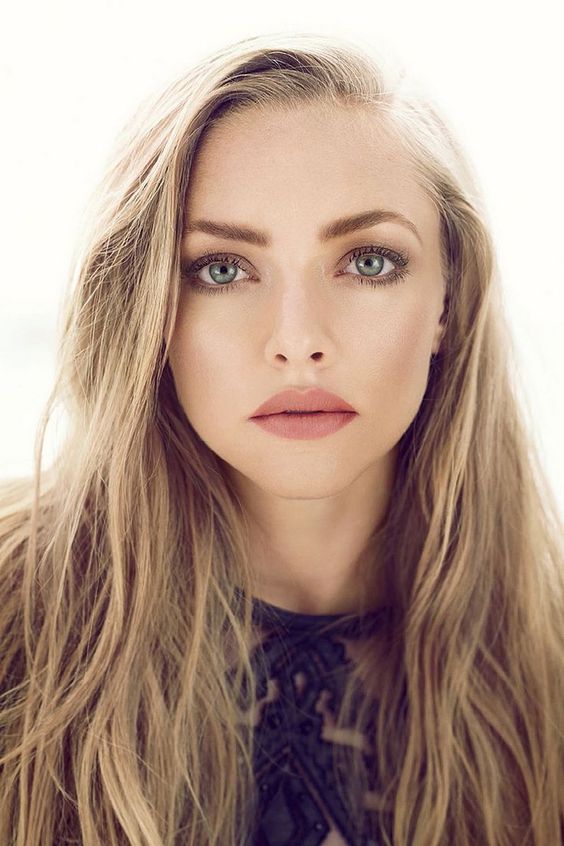 Subtle eyeshadow is one of our favourite ways to create a beautiful natural makeup look. Steal this style by taking a light matte brown and dusting right across the eyelids. Blend outwards to create a beautiful smokey style. Create a wonderful base by mixing a bit of liquid highlighter with your foundation. Finish with a pretty pink lipstick and thick coat of mascara.
Pink Lips and Natural Highlight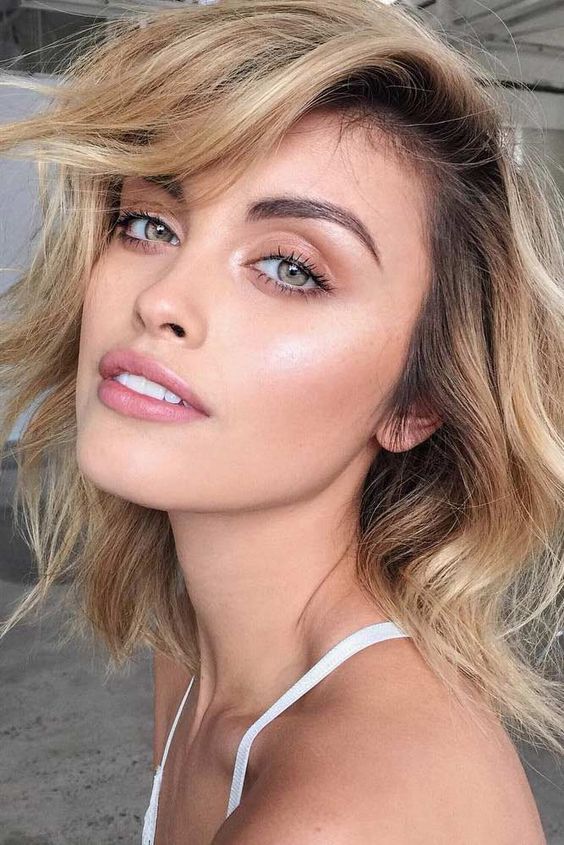 Pink lips can bring a beautiful natural makeup look to life. Use a light base for light and natural coverage. Add a pretty flush of pink across your cheeks. Use highlighter across your cheekbones, on the brow bones and in the inner corner of the eyes. Lightly sweep a peach shade across your eyelids. Finish with a pretty pink lip for perfection.
Golden Bronze Eyes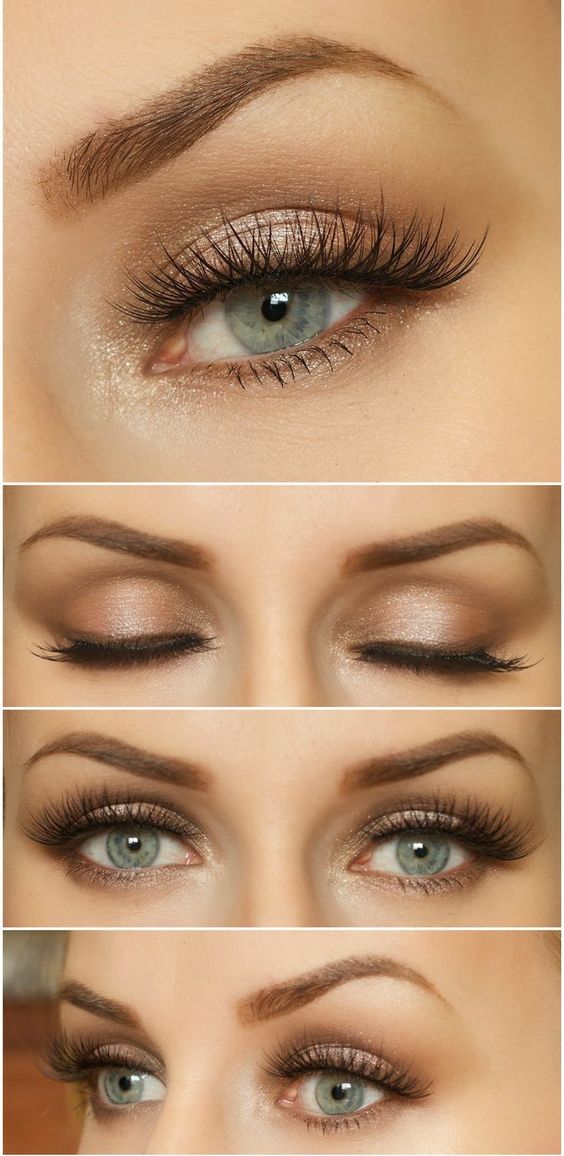 Golden shades compliment a natural makeup look so well. Take a gorgeous gold and pat right across both eyelids. With a light brown, blend outwards from the crease towards the outer corners. Add a slick of mascara to lengthen the lashes. Keep the rest of your makeup simple with light coverage and lip balm to finish.
Matte Eyeshadow and Dewy Skin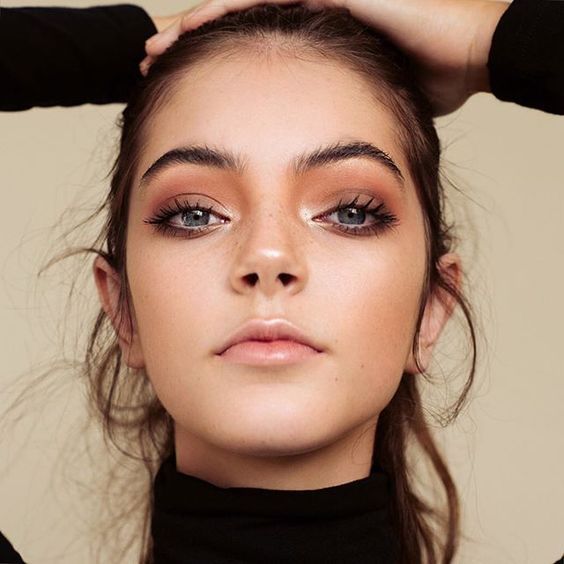 Eyeshadow of the matte format creates the perfect contrast for light and dewy skin creating an unbeatable natural look. Use a light coverage foundation for your base. Add a smattering of bronzer to both cheeks. Use highlighter to accentuate your cupid's bow, the tip of your nose and the inner corners of your eyes. Ue a matte brown eyeshadow to blend across the eyelids and out towards the brow bone.
Rosy Cheeks and Pink Lips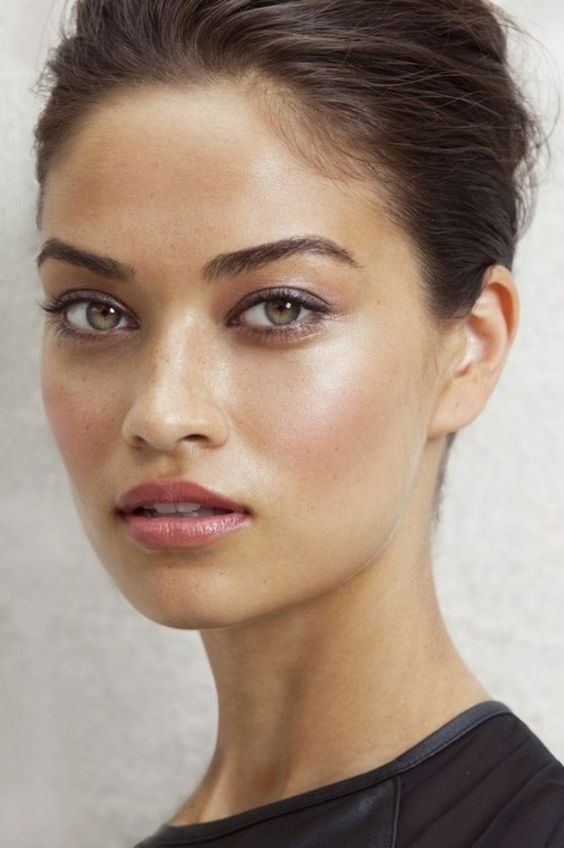 Rosy cheeks can help create a wonderful makeup look which is not only natural but oh so pretty at the same time. Choose a beautiful and dewy foundation for a nice, glow-filled base. Take a pretty pink blush and work across the cheekbones for a gorgeous flush. Compliment your cheeks with a petal pink lipstick. Finish with a slick of pale eyeshadow across the eyelids and lashings of mascara.
Long Lashes and Pink Matte Lips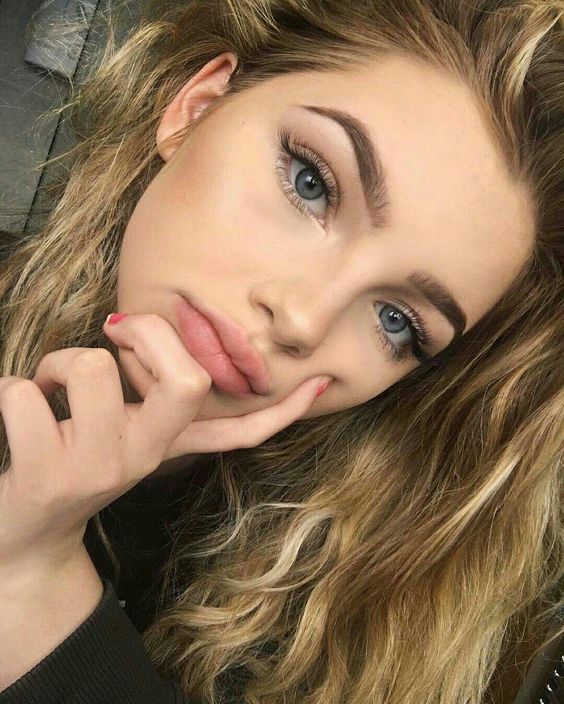 Sometimes mascara is all you need to truly take your natural makeup look to the next level. You can recreate the gorgeous look pictured above with ease. Work a light and dewy base across your face. A very gentle sweep of blush should be added to the cheeks. Take a pale pink and pat across the lips. Finish with a mascara which really lengthens your lashes.
Pink Eyeshadow and Thick Eyelashes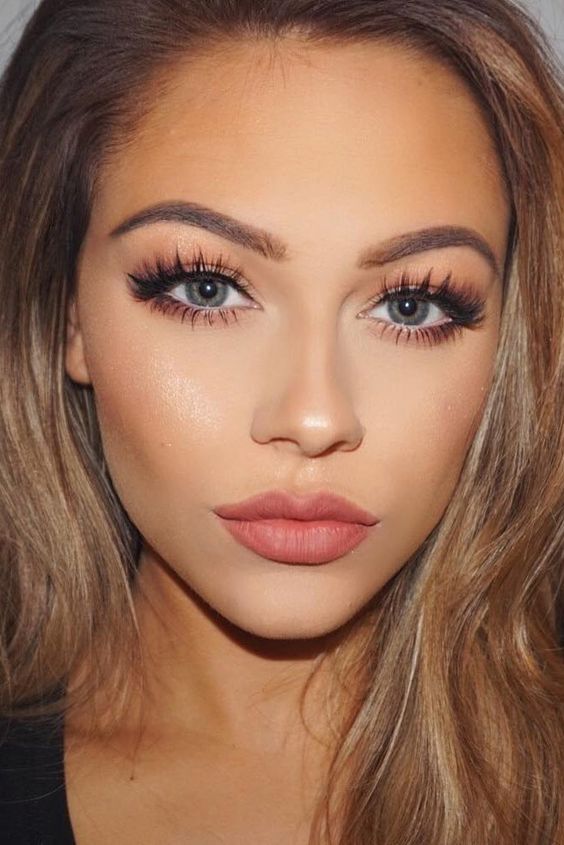 Pink eyeshadow is often underrated when it comes to crafting the perfect makeup look. Sweep a pretty pink shade right across your eyelids. Use a darker pink to blend outwards from the outer corners. Lightly add a line of liquid eyeliner and plenty of mascara. Choose your favourite base and add lots of highlighter across the cheeks. Finish the look with a matte coral lip.
We hope we've convinced you that natural is best with this gorgeous gallery of incredible beauty looks. Which one of these stunning styles is your favourite? Will you be attempting to recreate these looks on your own? Don't forget to leave us a comment below!