16 Latest Popular Short Pixie Cuts for Fine Hair
A pixie cut represents the modern-day woman. It depicts independence, wit, charm, and a daring strike of self-confidence. Are you looking for pixie cut ideas that can make people drop their jaws in appreciation? Do you want a pixie cut that can bring out the best in you? Then here are some short pixie cuts for fine hair that you might want to check out.
Platinum Blonde Warrior
Trendy short haircut for summer: the shaved blonde pixie cut. If you're after the 'woman warrior' look, this style is meant for you. The strands of the hair flow down smoothly, creating a rather fierce tone. Your face and neck will have great emphasis with this cut, elongating both.
Easy-Flowing Blonde
With strands flowing easily in various directions, people will stare at your haircut in fascination. The light blonde touch is aesthetically correct, increasing your charm while maintaining the strong aura of the cut.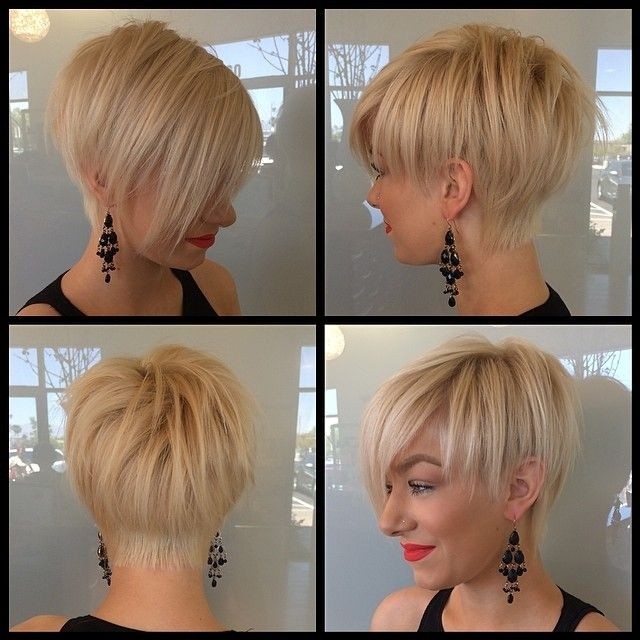 Side-Swept Gray White with Hints of Purple
This style hit the jackpot with a 3-color combination that only few can pull off! The white color seems gray at a distance, yet there are tinges of purple underneath. Strands are also combed neatly, making you more alluring to people. To maintain this cut well, make sure that your shampoo is top-tier. You must also keep that hair cream handy.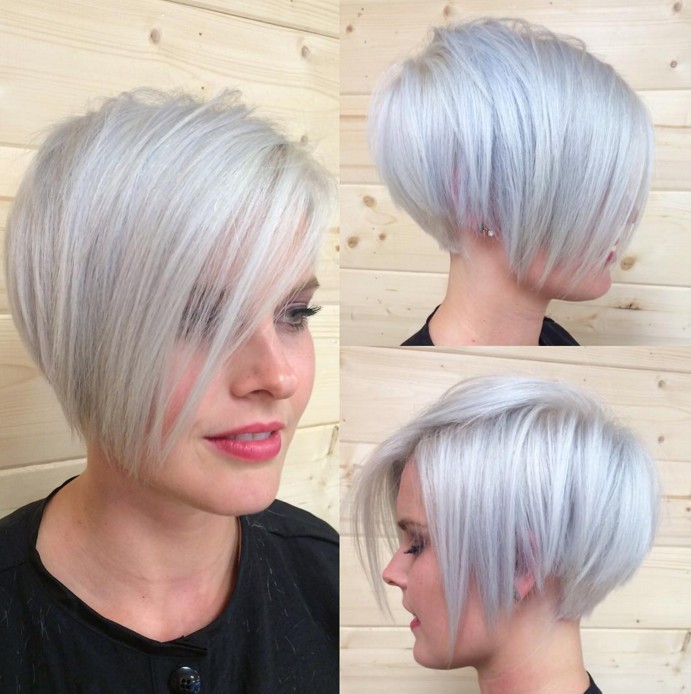 Frizzy and Gray Pixie Cut
Messy hairstyles are today's fashion statements. This short haircut makes you look stronger with its astounding gray color interspersed with bursts of white and blonde.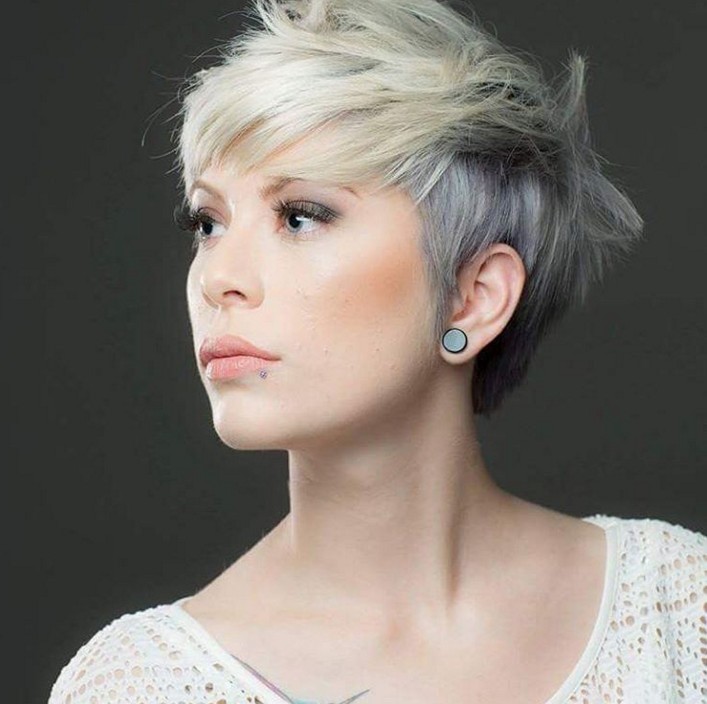 Suave and Sensational White Pixie Cut
Stylish short hairstyle for women: This type of pixie cut evokes a fuzzy feeling—it will be tempting to touch your hair! The whiteness of the hair also adds a dash of innocence, similar to other popular pixie cuts for fine hair. A good comb or brush can maintain the beauty of this haircut.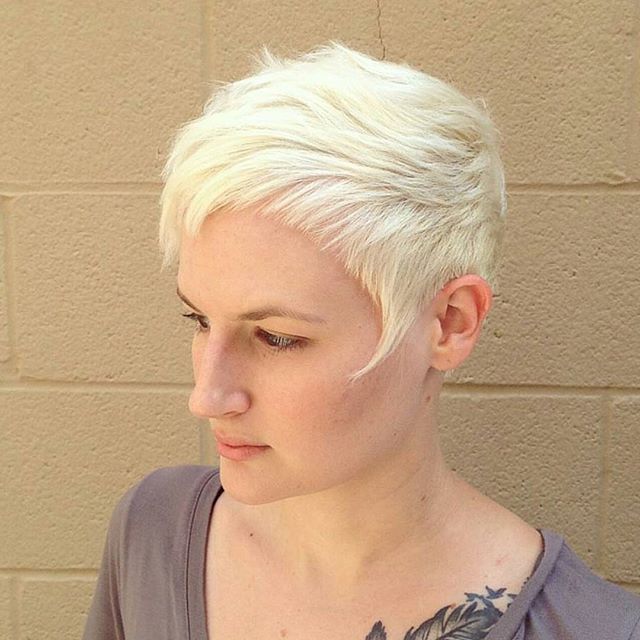 Raving Purple Pixie Cut
Perhaps one of the strong factors of a pixie cut is versatility. One you sport a pixie, other styles you can follow. This purple cut is the best example. Most of the hair is combed neatly to the side, and the purple touch gives off the feeling that you're always in for a rave. To protect the color of your hair, you can apply natural hair creams.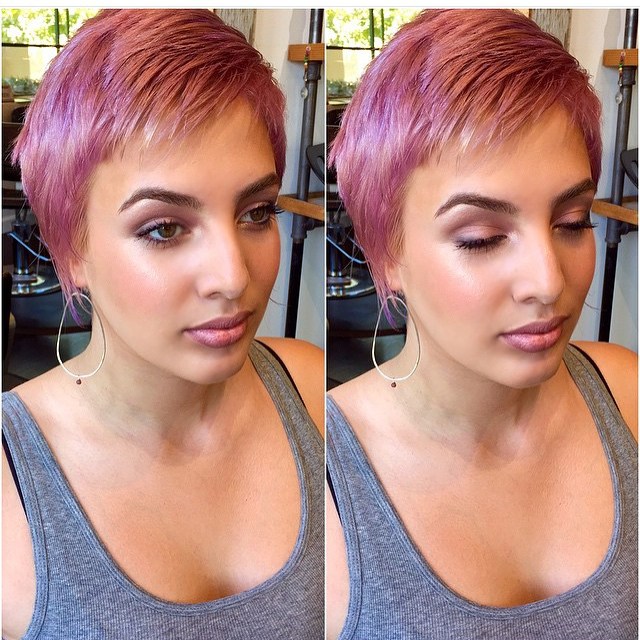 Smooth and Silky Pink Pixie Cut
When it comes to hair silkiness, this pixie cut will snag a top slot. The touch of pink color almost makees the hair look like candy (or bubblegum), yet the mysterious effect of the pixie cut is still properly showcased.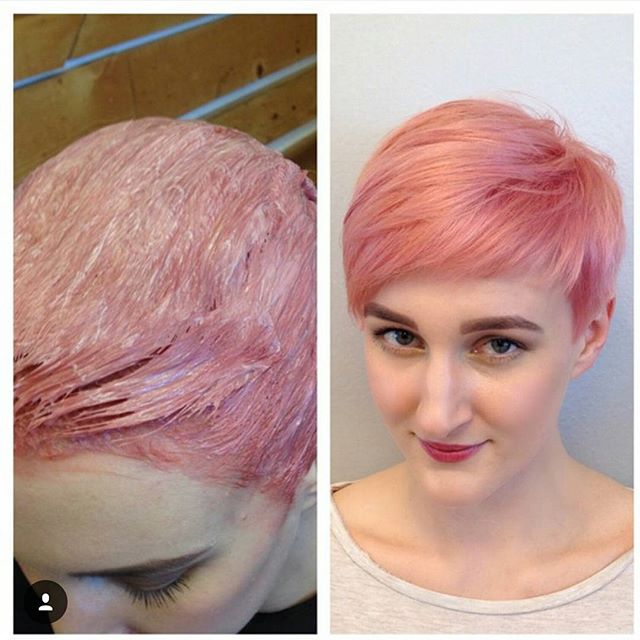 Brown Layered Pixie
Nothing screams innocence better than this brown layered pixie cut. The trick here is to comb the large section of the hair sideways to achieve that 'innocent yet witty' look. You may need hair creams to keep your hair smooth.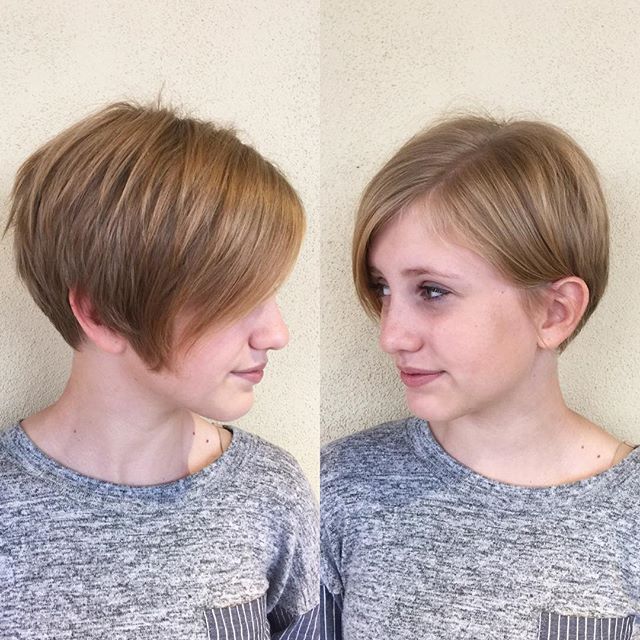 Reddish Side-Swept Pixie
Side-swept pixie cuts for fine hair have become popular in the past years. It's still trending in the haircut industry today. This haircut gives you a sophisticated aura, and the reddish strands can create good impression to anyone. Sport this hair in cocktail parties and amaze your friends!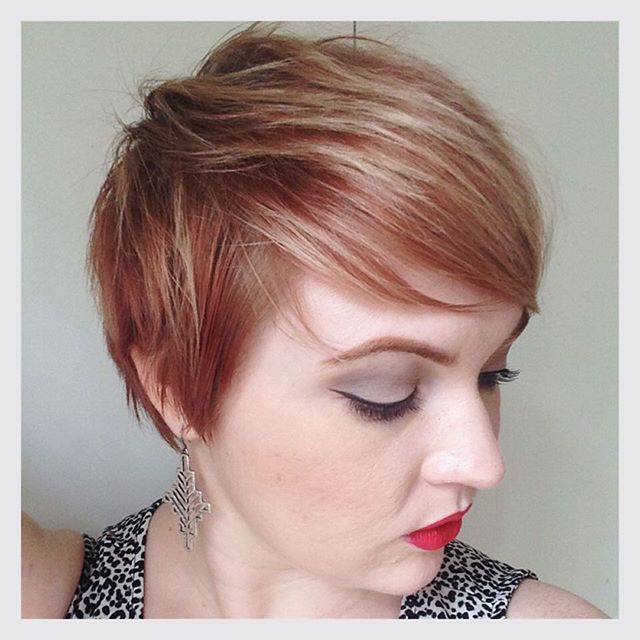 Flowing Gray
If you're aiming for a futuristic and somehow techno effect, this pixie haircut will fit your needs. The sharp strands add a very strong flair to your personality, combined with the independent style of pixie. Gray is also a good color choice since it adds wit and wisdom to our aura.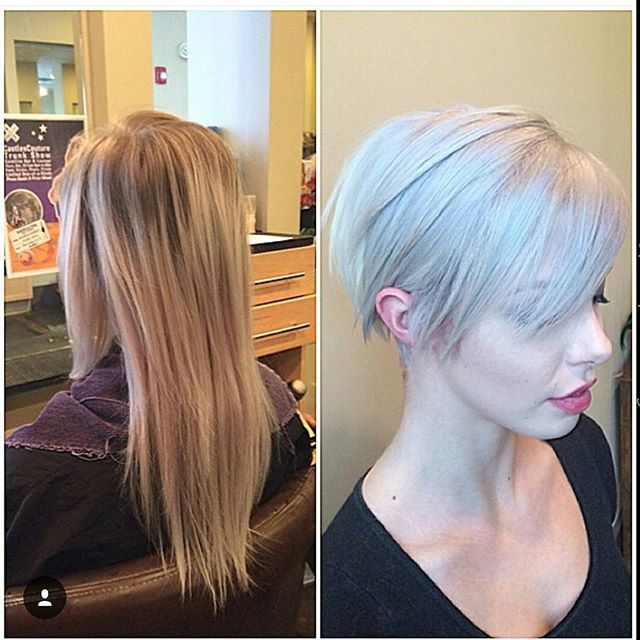 Ash Brown to Dark Brown Ombre
Meant to strengthen your personality, this short pixie haircut is neatly combed downwards to emphasize your facial expression and radiance. This is one of the shortest pixie cuts for fine hair. Choose this cut if you don't want to be hassled with hair concerns.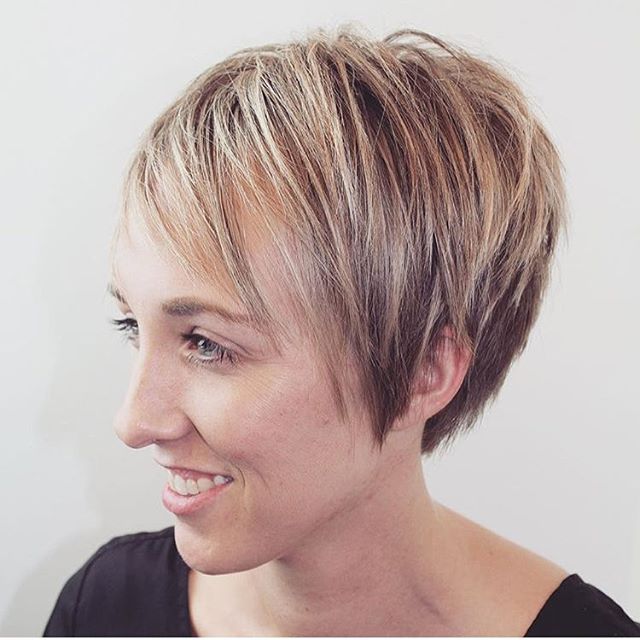 Swirling Top with Touch of Brown
Swirling haircuts are less common in the past years—now, they're sporting a comeback. Be in the groove with this pop star-like hair that's relatively easy to maintain.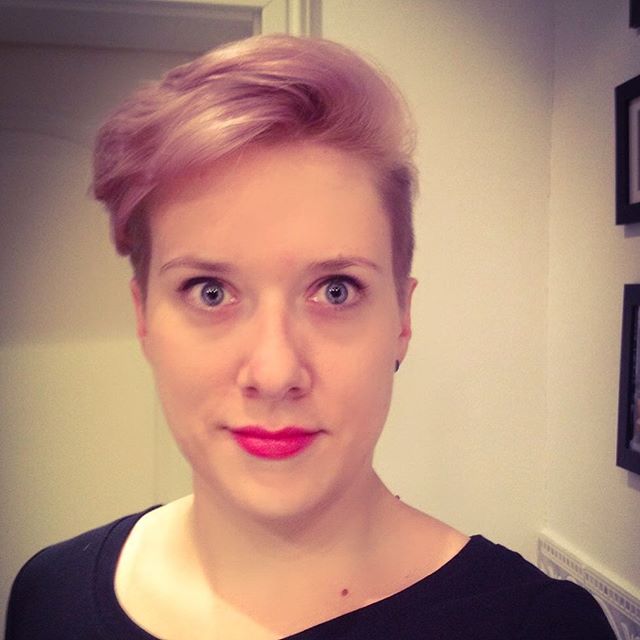 Light Blonde Side-Swept Pixie
Just like the reddish cut, but this is softer and can help you look sweeter than peaches. Notice the smooth drop of the large blonde section of the hair. It creates an effect that highlights your facial features. If you have fine hair, maintaining this cut is easy.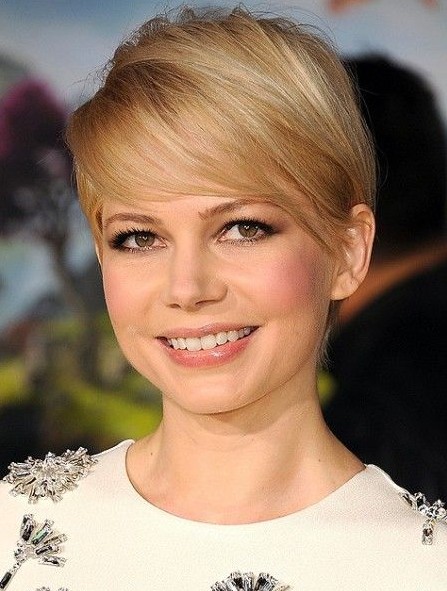 Blonde Layered Pixie
One of the most popular pixie cuts, this style never runs out of gas. It remains the pinnacle of a woman's independence, and the style is still common in parties. Do you have a strong fashion sense? Top it off with this blonde pixie cut!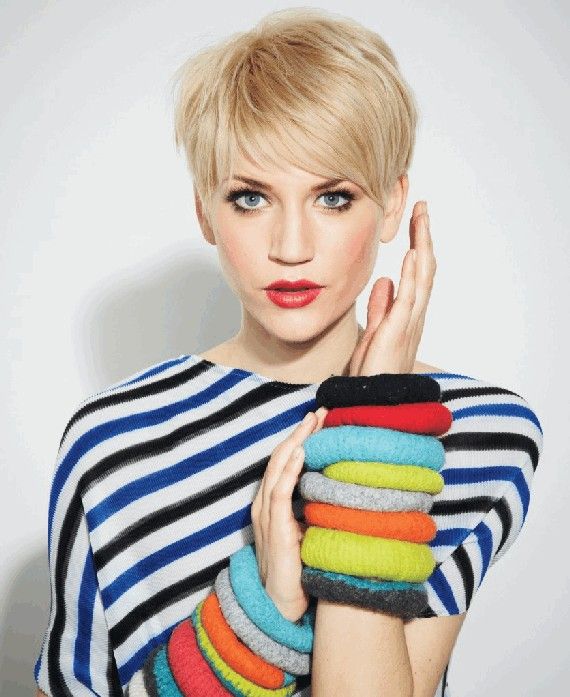 Dark Brown and Straight-Flowing
This style is another strong-looking cut that will make you look independent and very classy. It will also put emphasis on your face, chin, neck, and shoulders. This cut is also considered one of the most flexible pixie cuts for fine hair.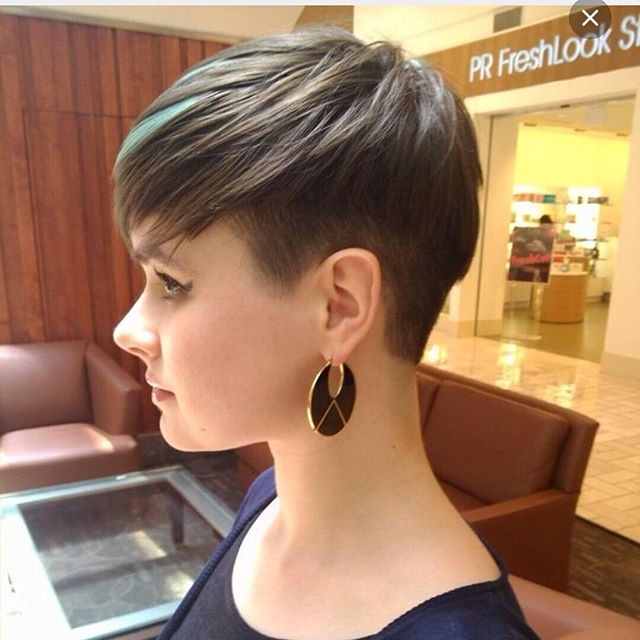 These are just some of the well-known pixie cuts for fine hair today. Observe each styles and find one that will suit your appearance and taste!