20 Pixie Cuts for Short Hair You'll Want to Copy!
Having a pixie cut can be revitalizing for your style. If you've had long hair in the past, the pixie cut is more like a breeze in the park. It refreshes you, and also brings a new hairstyle that you can admire and rock confidently.
While the pixie style can appear simple at most times, there are new versatile ideas that you can try every now and then. Stay on trend and see the new styles for yourself!
1.Classic Pixie with a Blonde Touch
If you're trying out the pixie cuts for the first time, you can go for this classic variation. There's not much fancy stuff going on here–just a feathered out top for volume–yet the beauty of the style is still captured and even enhanced with blonde color. Choose this style for 'office professional' look with a hint of edge.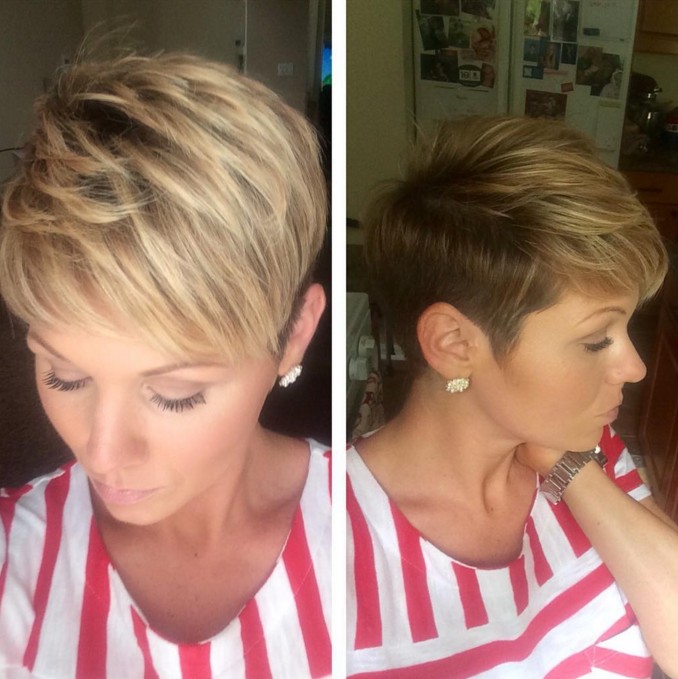 2. Short and Classy Black Cut
The pixie cut is already short to begin with. Getting it shorter can be a tough decision because it might totally alter your look. Once done right, however, a short and classy cut can make you look years younger. Black is a fine choice that evokes elegance and natural calm–a la Audrey Hepburn.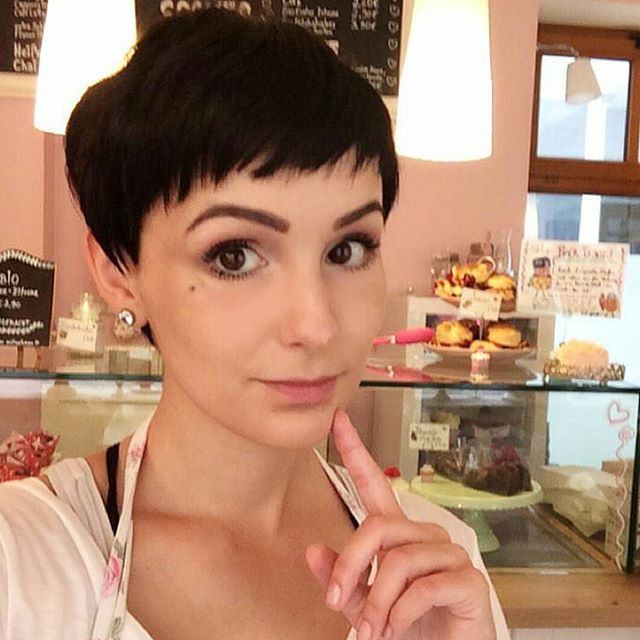 3. Teal and Techno Pixie
Do you feel a little bit rebellious or out of ordinary? Then this 'Teal and Techno' cut is meant for you. The bangs scale sharply downward, creating a strong look and the teal color increases the mysterious effect. If you're planning to go to a concert or want to look extra edgy, you'll definitely fit in well with this style.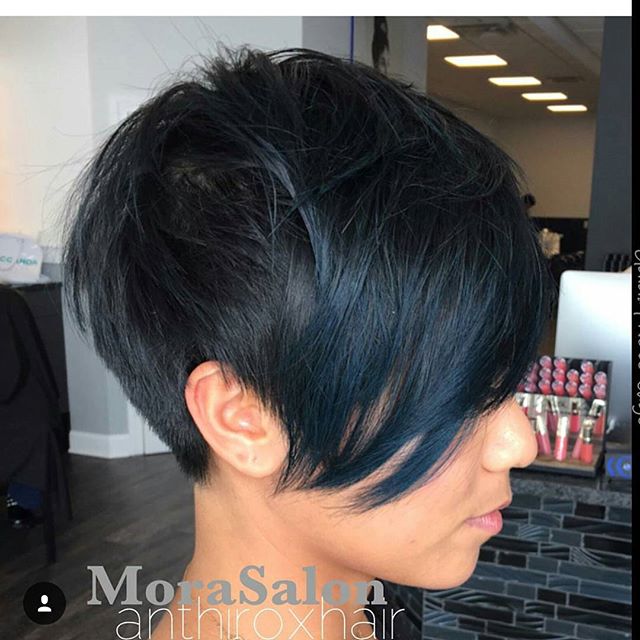 4. Wavy Brown Bangs
At first glance, wavy hair and a pixie cut are not a suitable combination. However, that perception has already changed. The waviness of the hair gives you a younger aura, emulating joy, while the pixie style itself evokes the strength of personality. You can definitely charm people around you with this style.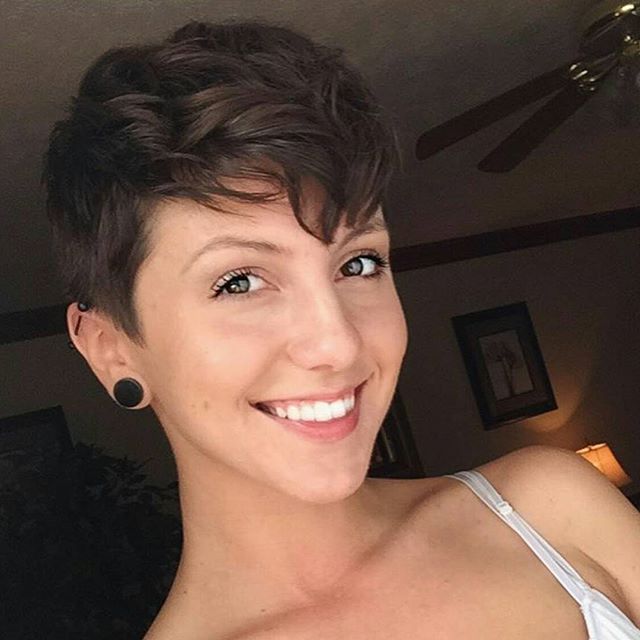 5. Layered Pixie with a Scarlet Touch
With this style, you'll have the 'just-got-out-of-bed' look which is very irresistible for most men. If ever you choose this style, you must be extra careful in maintaining it. Usage of harsh chemicals may damage the color – red is the quickest dye to fade! If you're a natural redhead, you've got nothing to worry about.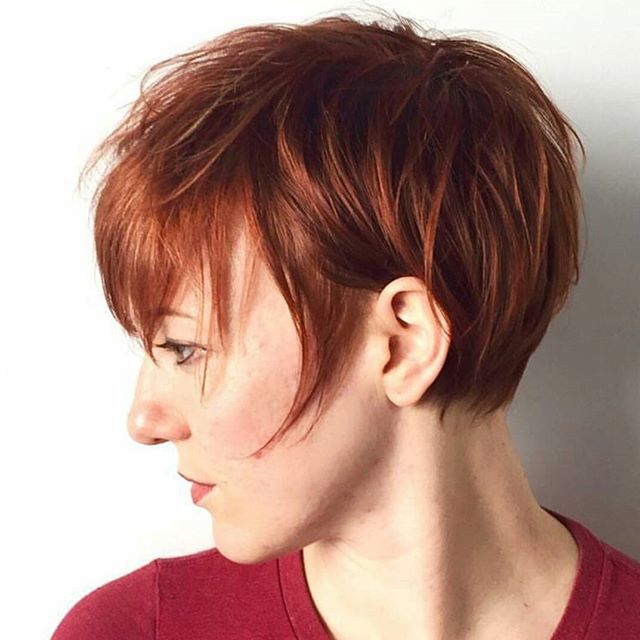 6. Sleek Brushed Back Mohawk
Mohawks are unconventional style choices for women since they evoke the strength and personality of men. If you don't want to go 'full-Mohawk,' you can try out this variation of the pixie hairstyle. It's incredibly sleek and clean, since the strands of your hair are combed neatly backwards.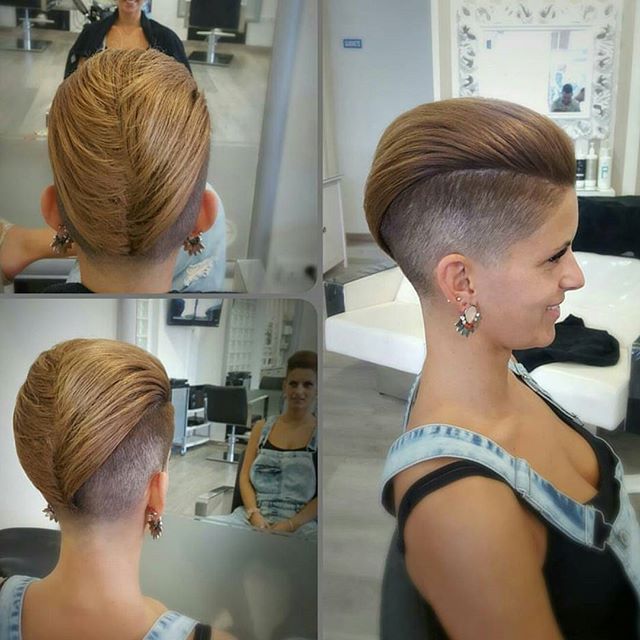 7. Ice Queen Offshoot Layered Pixie Cut
Are you planning to dazzle everyone in the party? Then it's time to consider getting this haircut. The black and white combination of the hair creates a smooth-flowing effect. The off-shooting layers will frame your face perfectly. Style with gel or wax.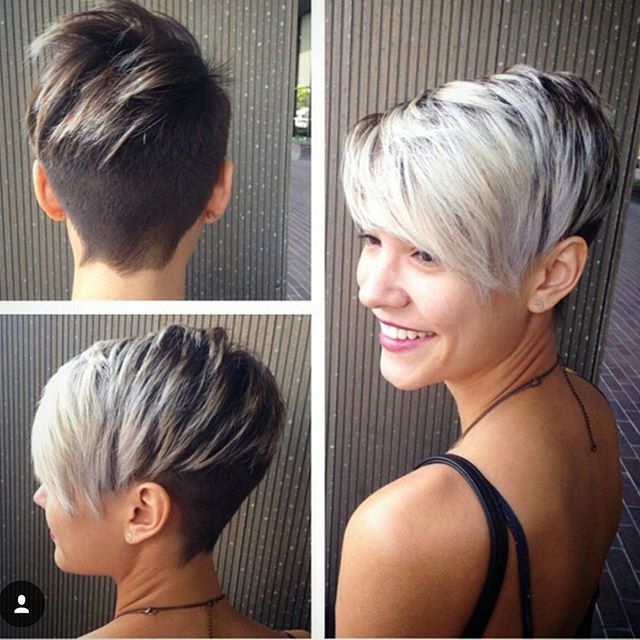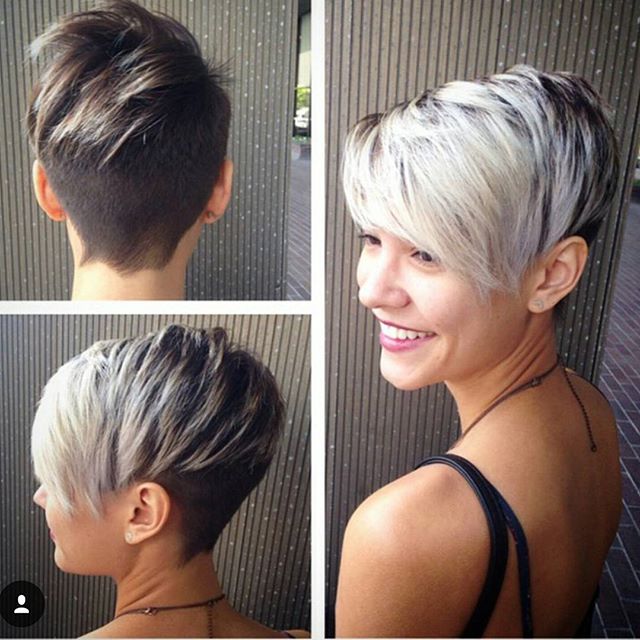 8. Lavender and Silver Elegance
This simple pixie haircut variation is definitely a stunner. The design is simple, yet the patch of violet intersperses with old on-trend silver-grey, creating a beautiful look. This style is excellent for ladies with oblong-shaped faces.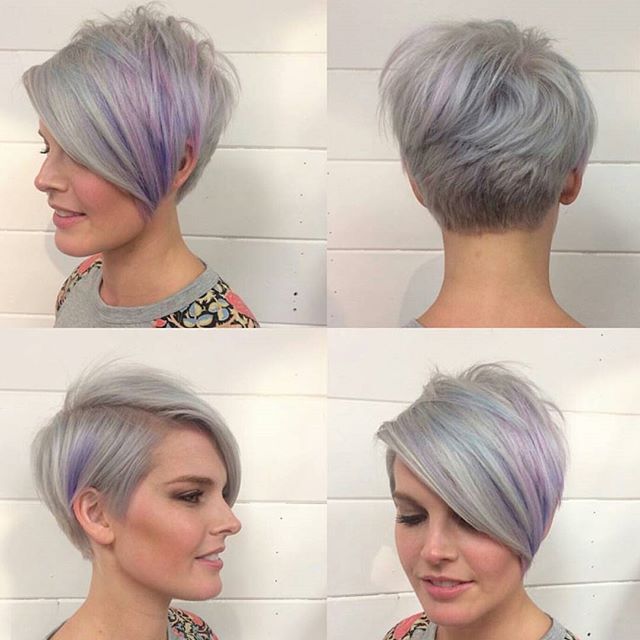 9. Violet Pixie Cut with Shaved Designs at the Nape
This style is rebellious enough that it almost went out of the pixie haircut category. Yet it's still considered one because it's shorter than bobs and other styles imaginable. This funky look is perfect for rock concert events and artistic displays. You'll have an electrifying aura just by getting this haircut.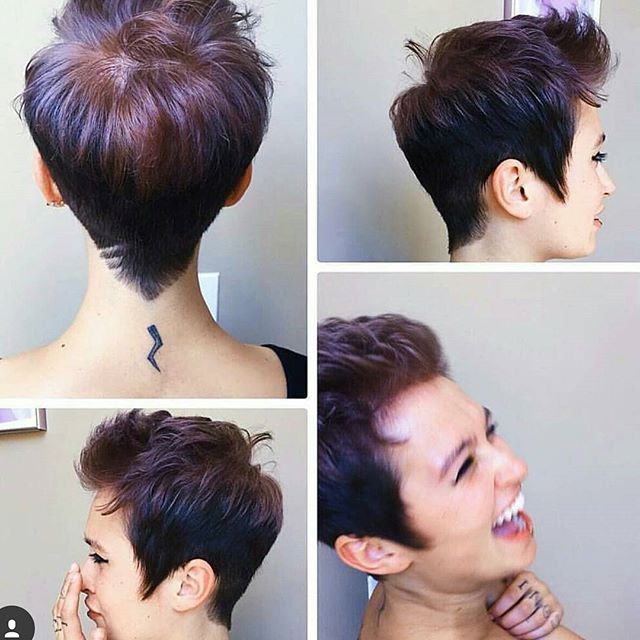 10. Flexible Pixie Cut in Ash Brown
If you want a versatile hairstyle that can be changed in a jiffy, this is the one for you. Since it's a pixie, you can comb your hair in numerous directions and style until you're pleased. The ash brown color highlights the relaxing appeal of the style.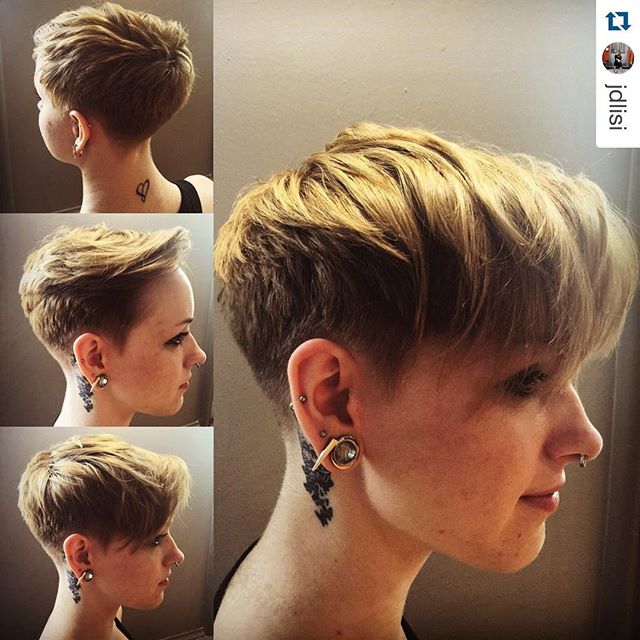 11. Elegant Wavy Black Pixie
Simplicity is a dream-like beauty. If you prefer wavy styles without having too much hair length, this cut works like a charm. You can pair it with a fine-looking dress, better suited for cocktail parties. Keep the locks in front longer–for a bit more dramatic flair.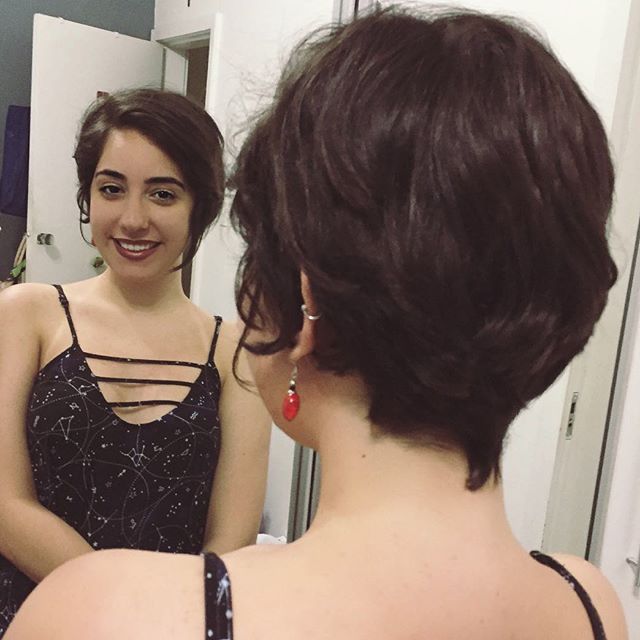 12. Dreamy Violet and Blue Ombre
This short haircut resembles the true spirit of millennials, since it's sleek, simple, yet poses extravagance in terms of beauty. Not too rebellious, Dreamy Violet is still short enough and manageable, and you can also win the respect of your peers. Maintenance of this hairstyle is challenging as you need to keep dyeing it to maintain the color.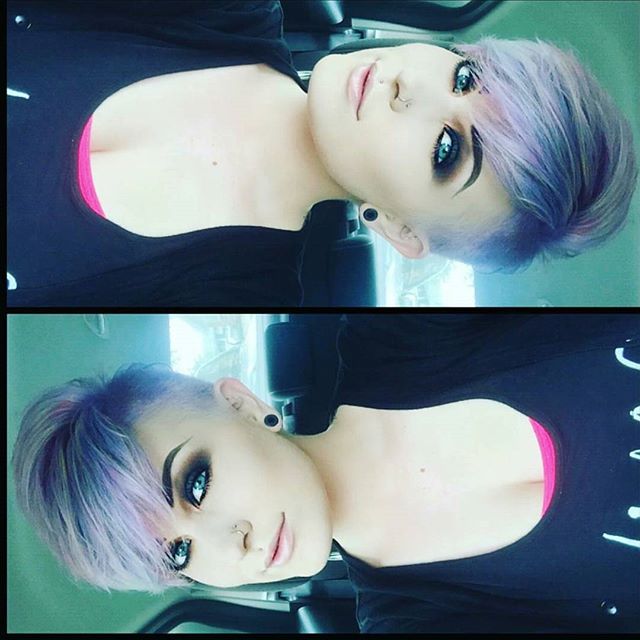 13. Platinum Blonde Short Pixie
Easy daily hairstyle for short hair: If you're looking for a haircut that can make you look strong and independent, you can go for all-blonde Pixie. This style can be maintained easily, since there are no fancy effects or extra layers. However, it takes some courage to go this short!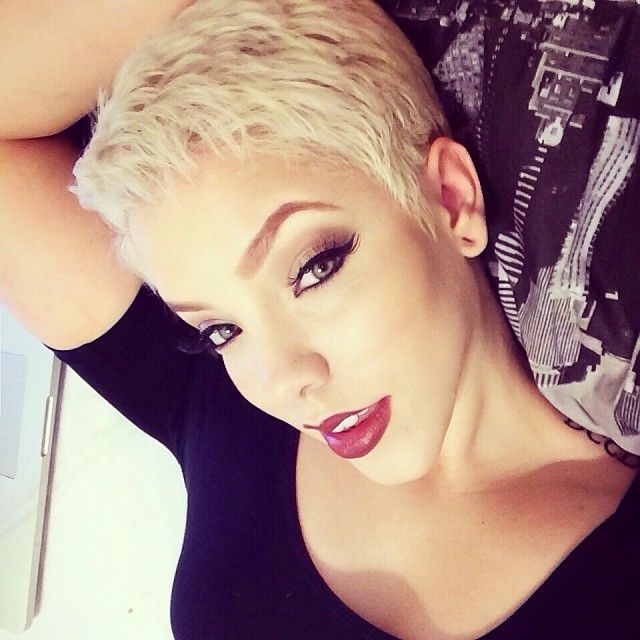 14. Boyish Pixie Cut
Daily hairstyle ideas: Versatility and convenience are the two factors which made the pixie cut popular. In this style, you have several combing options to choose from. You can comb the hair back for a relaxed feel, or you can focus on combing it in front to look more classy and serious.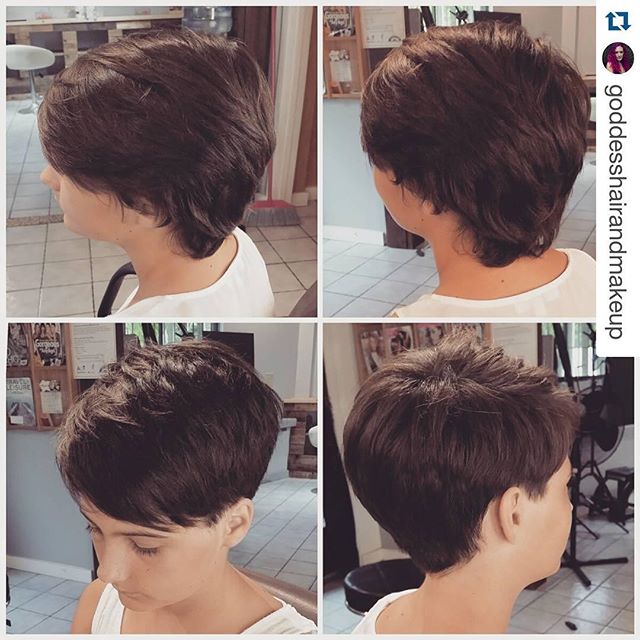 15. Platinum Blonde Asymmetrical Pixie
Nowadays, choosing platinum blonde as a hair color is becoming the norm for women. In this style, you'll notice that the fringe portion of the hair evokes a sexy feel. Match it with a simply elegant dress and you'll feel the immediate rise in confidence!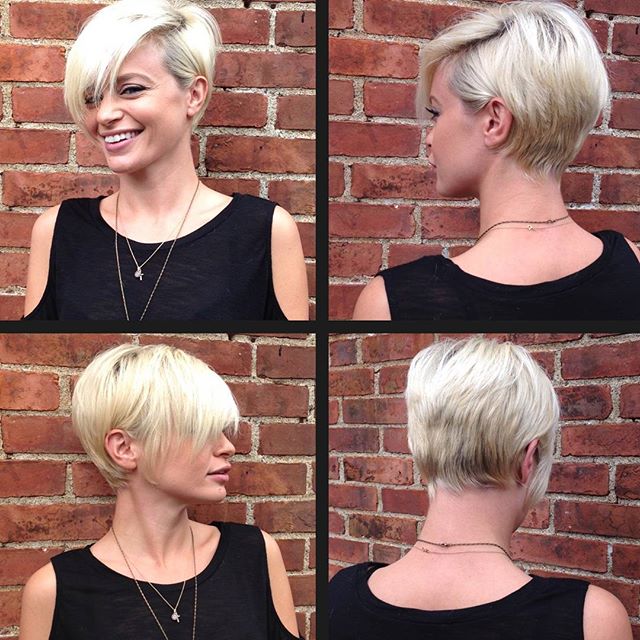 16. Layered Blonde
Short haircut for women over 50: Getting all layered with a pixie cut can be challenging—it may appear messy at times. However, once done right, the cut will achieve a nice effect and you can even pair it with a fabulous or colorful dress.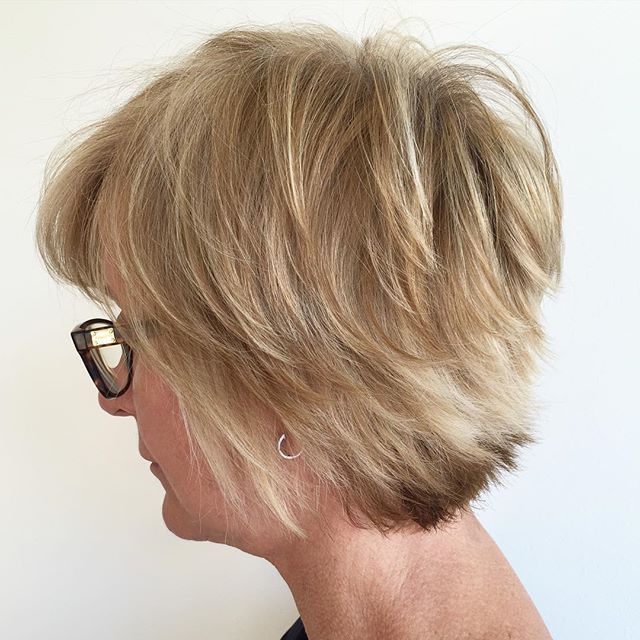 17. Neat and Fiery Dark-Orange
Combed back on one side neatly, this sleek pixie-type hairstyle can help you 'wow' the crowd. The dark-orange tinge creates a sophisticated effect which, somehow, combines artistry and professionalism. Make sure you find someone who knows what they're doing when it comes to color!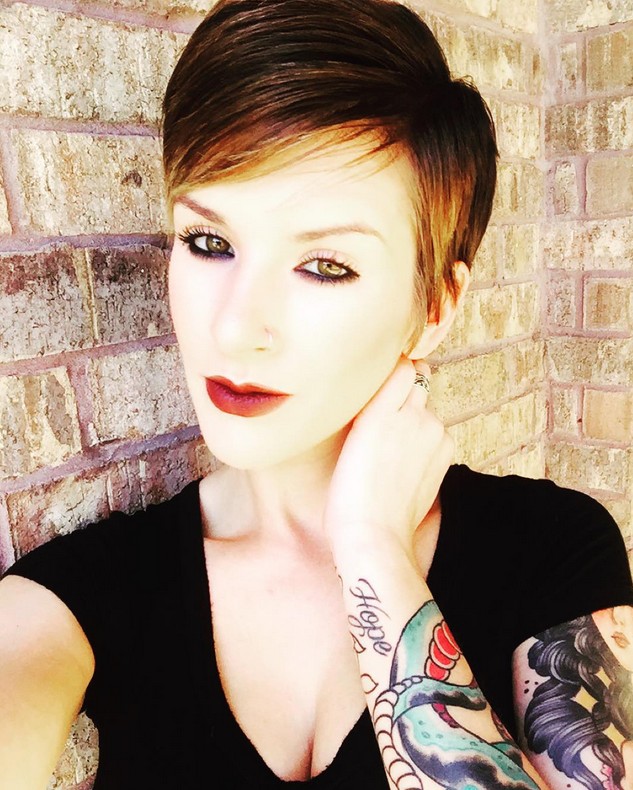 18. Updated Pixie Cut for Older Women
Latest popular haircut for women over 50: Gray-colored pixie cuts are considered old-looking by many people. Times are changing now, and it pays to be experimental. A plain pixie cut makes you look independent, and the type of color creates a different effect. In this case, gray makes you look sensible and witty.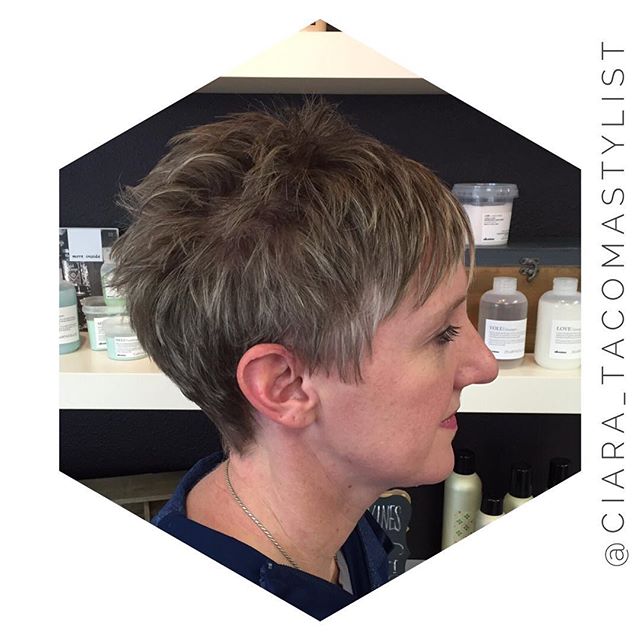 19. Spiky Layered Pixie Cut
Short hairstyles for 2016: This is another unique style to try out. In front view, this style looks like an ordinary pixie cut, but the rear view is artistic. You'll see collective hair portions fashioned into spikes, mixed with a tinge of blonde. If you're feeling artistic, you can opt for this style in various color combinations!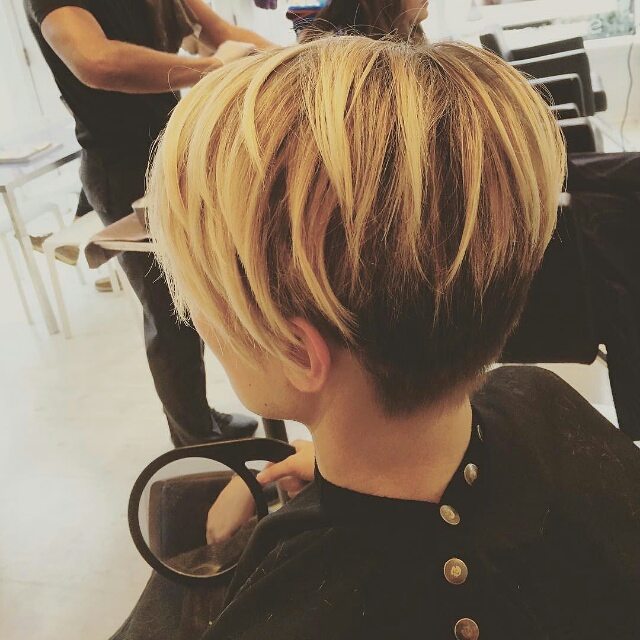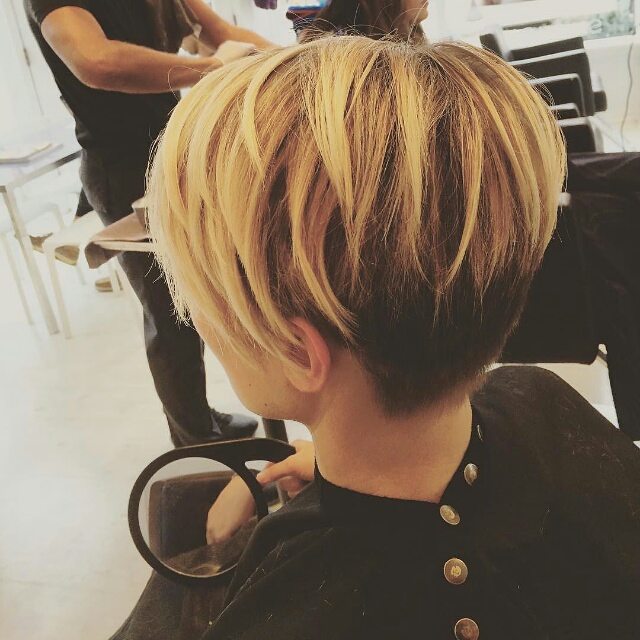 20. Plain Black Boyish Pixie
Like the gray pixie style, plain black still makes you look more intelligent. However, black evokes a little bit of elegance—so you can definitely stand out. Pair this haircut with extraordinary clothes or something unique in the current fashion trends.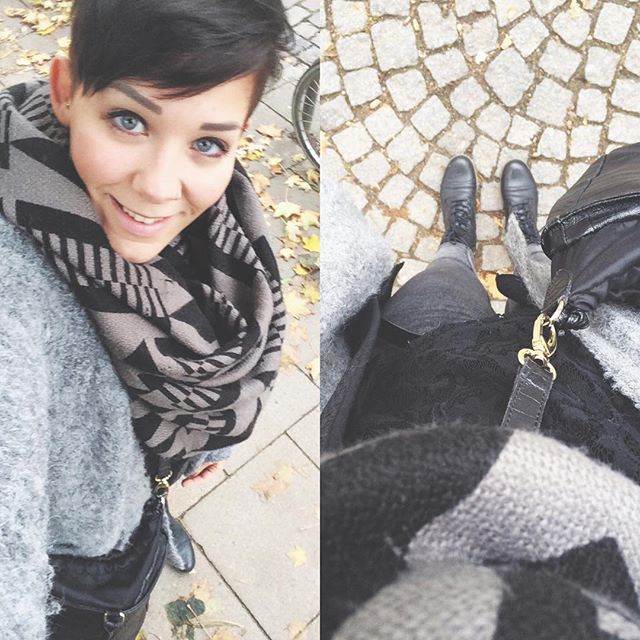 21. Mermaid Pixie Cut
This amazing teal blue-green color evokes images of mermaids! The sleek, straight cut makes it even edgier. Worn with the right makeup, it can be softened just right, giving this unique style more elegance and grace.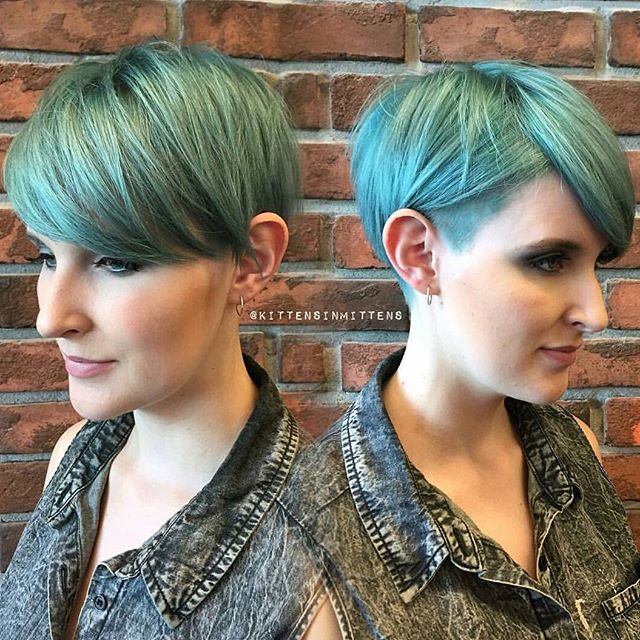 Pixie hairstyles are definitely returning in the scene. Experiment with all of these styles today and see how each style affects your moods and confidence level. Have fun exploring your identity and personality–after all, it's only hair. It grows right back!