5 Tips on How to Pull Off Flawless Metallic Makeup
Metallic makeup is a fun beauty trend that involves makeup with a shiny finish reminiscent of metal. This makeup creates a modern, futuristic look and, when done right, it appears sophisticated and adventurous without looking too overdone. Metallic makeup can be an intimidating trend and might seem like a beauty fad that won't translate well without a runway spotlight over your head. Contrary to this concern, however, anyone can apply flawless metallic >makeup.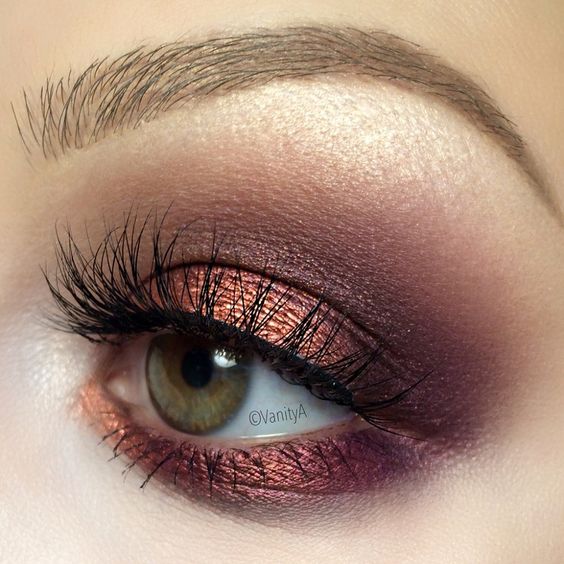 Read on to discover how to pull off metallic makeup for a flawless warm, shiny finish.
1. Pick Only One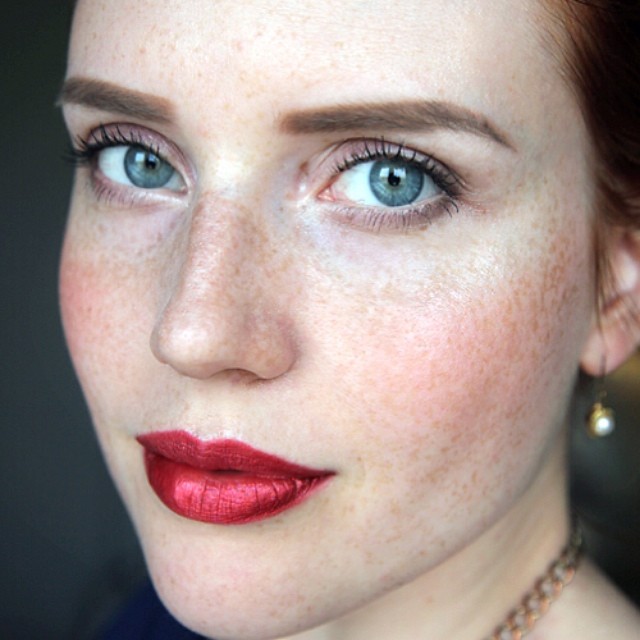 When you start to peruse the collection of metallic makeup products available on the current cosmetics market, it's easy to get too excited and want to buy and try everything at once. From lipstick to eyeshadow to eyeliner, there's a whole world of metallized beauty tools at your fingertips. However, in order to avoid looking like a painted robot escaped from a street art performance, choose only one feature to metallize at a time in any makeup look.
If you decide to apply a liquid lipstick with a metallic finish to your lips, don't pair it with matching metallic eyeshadow. Instead, use neutral shades of makeup with a matte finish on your eyes, or vice versa. Keeping the metallics confined to only one of your facial features, such as your lips OR your eyes, helps create a flashy focal point for your makeup without appearing too overwhelming.
2. Add Color

While metallic makeup products are available in every shade of the rainbow, traditional metallic colors, such as silver, gold, black, and navy, tend to look too severe against your skin and leave it looking washed out. You can still rock traditional metallic colors in any metallic makeup look. However, you should add some color into your look to balance out the harsh tones of the metals and add warmth to your skin.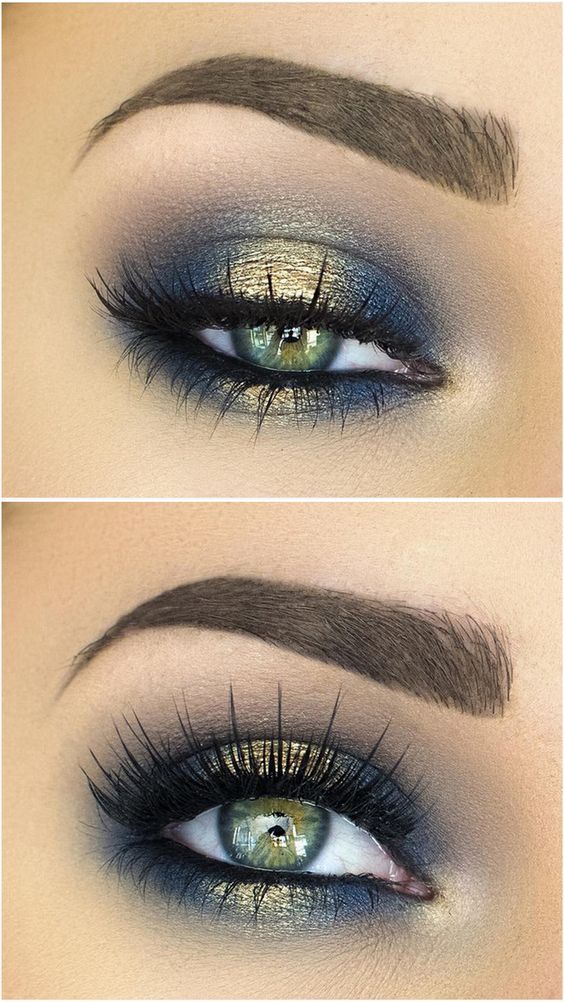 If you opt to wear metallic eyeshadow in a silver, gold, or other traditional metallic shade, add some color to your face with a pink, matte blush. Don't go too heavy on the color; you want your metallic makeup to remain the focal point of your look. Just blend some subtle warmth into your skin with bronzer, blush, and rosy lip colors.
3. Know the Difference Between Glitter and Metal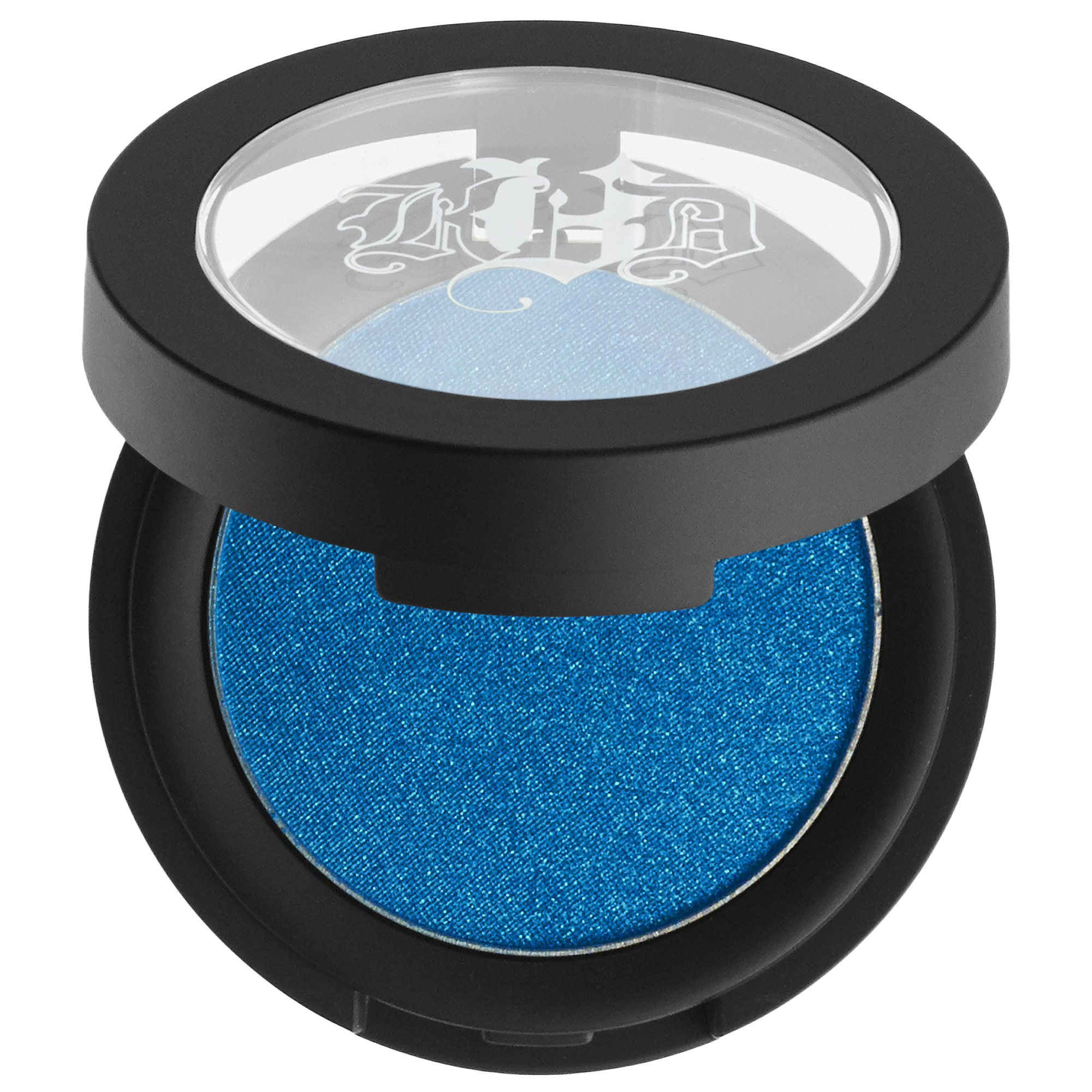 Glitter makeup and metallic makeup are two very different things. Glitter makeup includes specks of micro-glitter or larger chunks of glitter that are obviously sparkly. Metallic makeup, on the other hand, has a shiny finish, but it is created with a subtle sheen like steel (hence the name metallic) and is not sparkly or shimmery.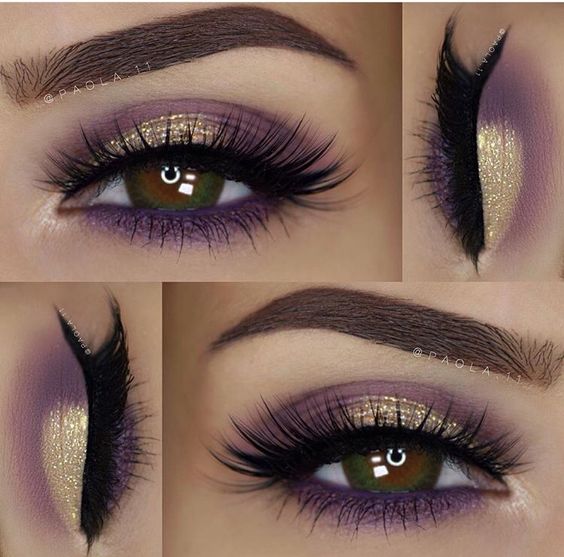 Because metallic makeup is not glittery, it can be used to color block or create other dramatic, futuristic looks. However, if you mistake glitter makeup for metallic makeup and try to use it the same way you would use metallic makeup, you won't be happy with the results. Glitter makeup is generally too sparkly and flashy for color blocking and other dramatic looks and can end up washing out your skin or looking clownish.
If you're still not sure how to tell the difference between glitter and metallic makeup products, take a look at the Kat Von D Metal Crush Eyeshadow ($21.00). This product is an example of excellent metallic eyeshadow; it has a pearlized metallic finish with a subtle shine that doesn't shimmer or sparkle. Plus, it is available in many different richly pigmented colors and is extremely long-lasting.
4. Blend Finishes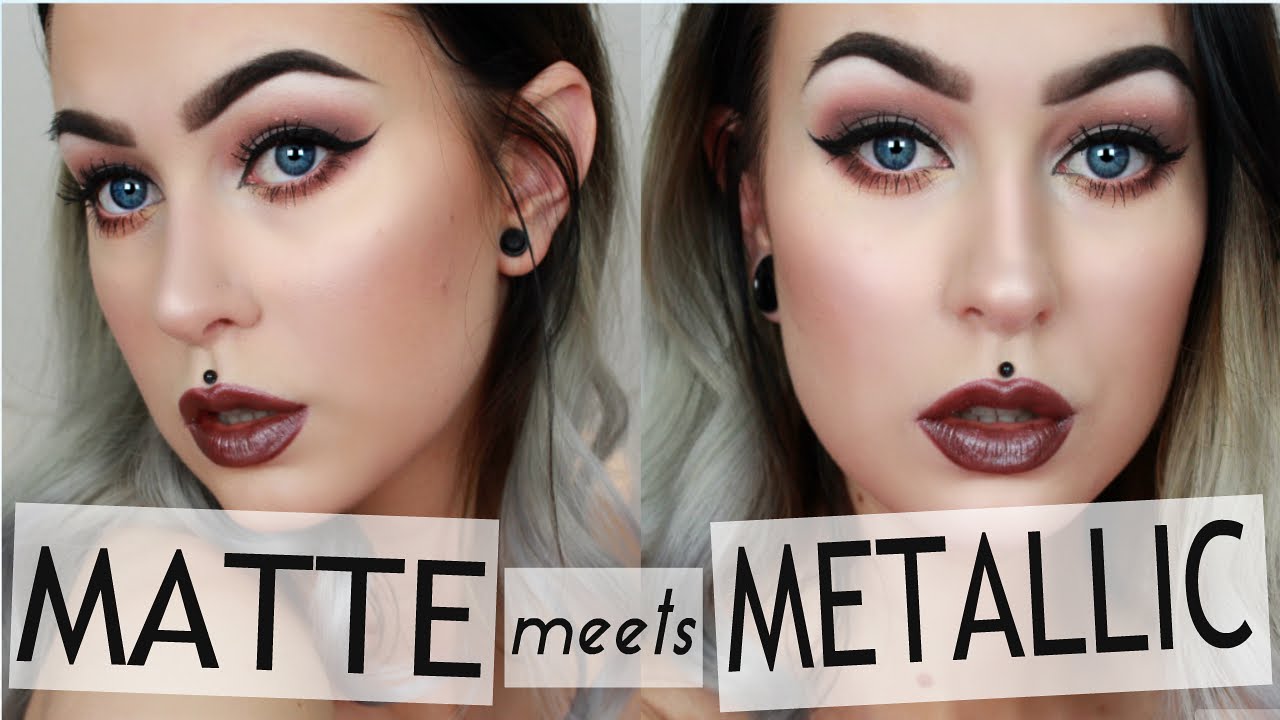 If you want to try the metallic makeup trend but are intimidated by it, ease into it by blending makeup products with metallic finishes with products that are more matte.
You can blend metallic eyeshadow with matte eyeshadow to create a look with a subtle shine that is not too overwhelming or dramatic for everyday wear. Blend the metallic eyeshadow into the inner corners of your eyes for extra brightening shine in that area, and keep the matte shades toward the center and outer edges of your eyes.
When it comes to lipstick, you can apply metallic lipstick into the center of your lips near where they part. Blend the metallic lipstick outward toward the edges of your lips. Then, apply a darker shade of lipstick with a matte finish around the edges of your lips and blend it inward to create a unique lip look with a more subtle finish.
5. Apply Metal Accents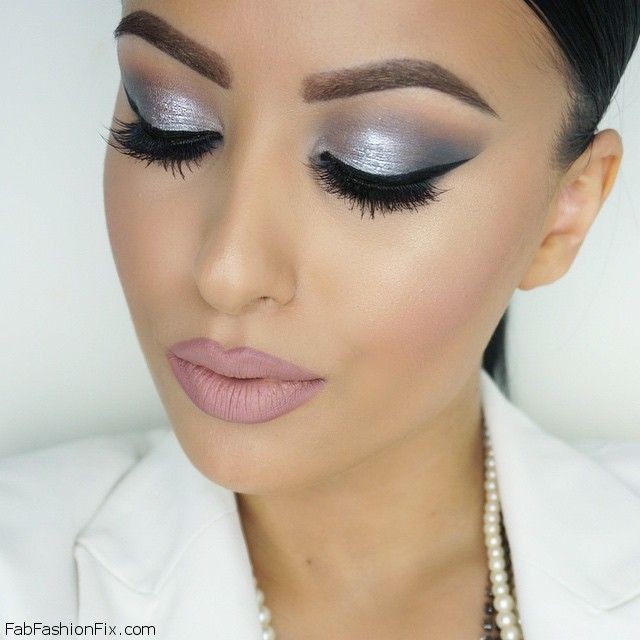 While metallic makeup works great when used in abundance on your eyes or lips, you can also apply it strategically as a subtle accent to modernize your makeup look.
You can sweep gray metallic eyeshadow over your eyelid as a base shade for the rest of your eyeshadow. Or, you can add a dot of gold or silver metallic eyeliner in the inner corners of your eyes to brighten your eyes and help them shine. Subtle metallic accents help amp up your makeup look while keeping it neutral enough for everyday wear.
Metallic makeup doesn't have to frighten you. Use the tips in this post to take advantage of this fun, modern trend and pull off metallic makeup flawlessly every time. And you can find more makeup tips and tricks on prettydesigns.com!
Do you love this style?