How to Pull Off Off The Shoulder Shirts
Off the shoulder shirts are shirts that hang off of one or both of your shoulders. They can be a trendy fashion statement. However, they can also look disastrously wrong if you wear them incorrectly. If you want to try out this style but are afraid of going astray, keep reading to learn how to pull off off the shoulder shirts perfectly every time.
1. Wear a Bralette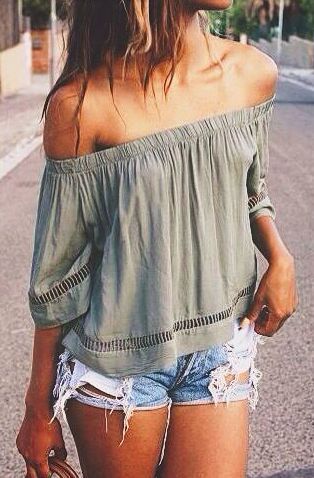 When it comes to off the shoulder shirts, it's almost impossible to completely hide your bra, even if you go for a strapless style. You can fix the problem of looking trashy with your bra showing by wearing a bralette instead.
Bralettes are meant to be showcased; that's why they're so pretty. Pick a bralette with lace or other texture to spice up your look and add a focal point to your outfit.
2. Wear Tight Pants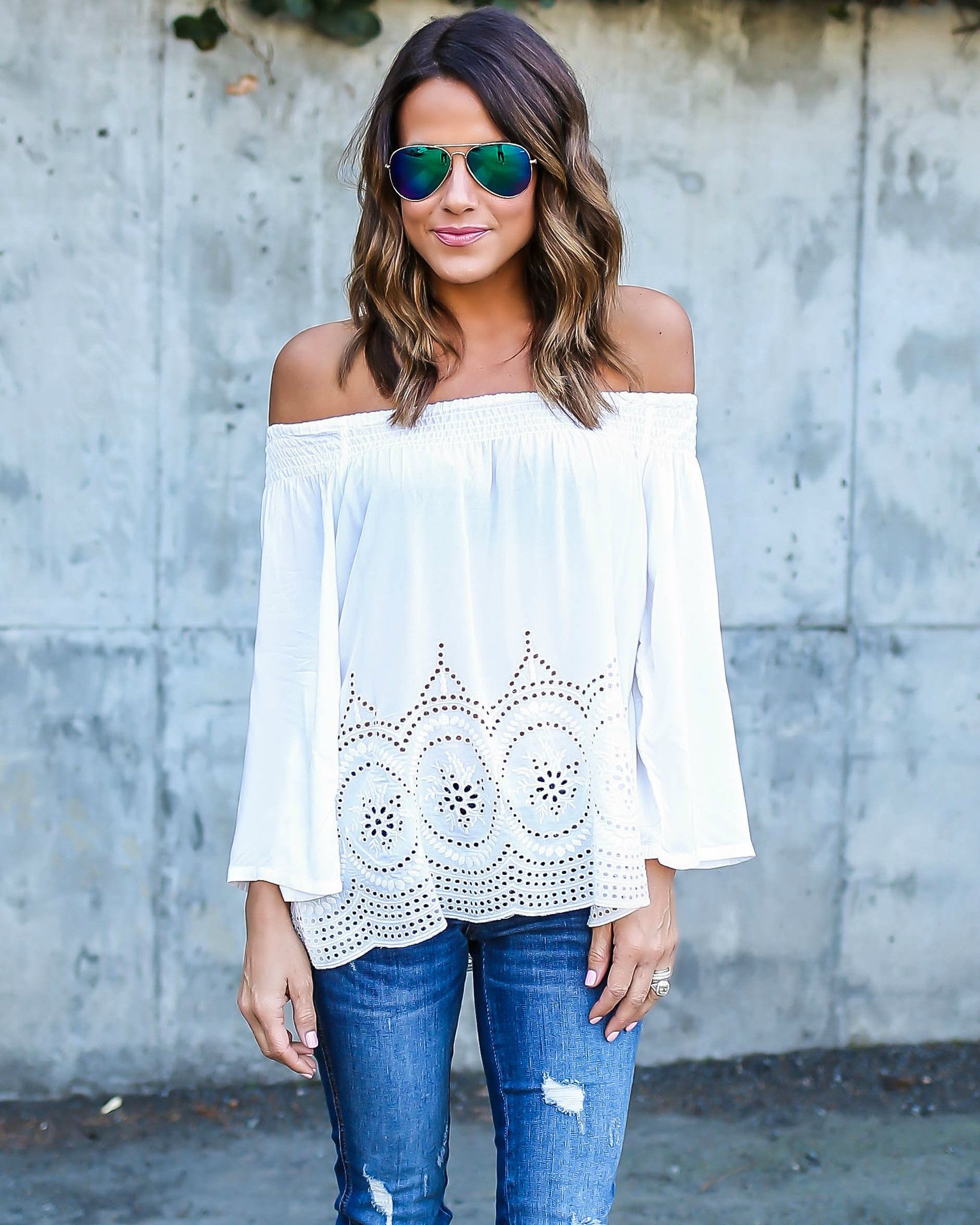 You should never wear an off the shoulder shirt with boyfriend jeans or loose gypsy pants. Wearing a loose, off the shoulder shirt with loose pants can have a disastrously too casual result.
Instead, pair your off the shoulder shirt with clinging leggings or tight jeans to show off your shape and figure while rocking the loose shirt on top.
3. Tuck It In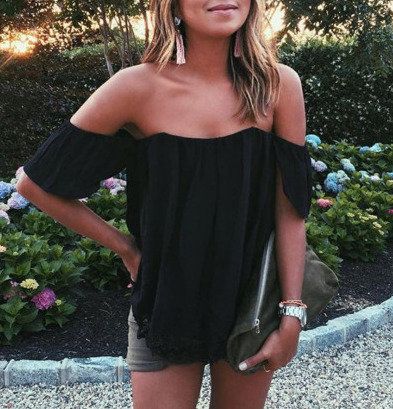 Tucking your off the shoulder shirt into high-waisted jeans or shorts or an A-line skirt can help make the shirt appear more fitting. Plus, it creates a casual look that is more interesting than the same outfit paired with a regular T-shirt.
4. Put Your Hair Up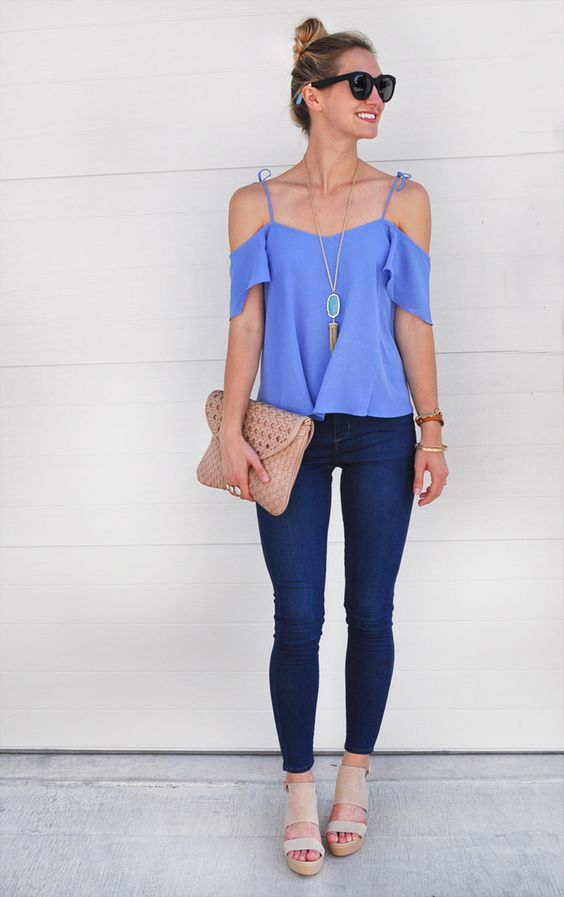 When you wear an off the shoulder shirt, take advantage of the casual style you're creating. Toss your hair up into a messy bun or a high ponytail.
Not only are these hairstyles incredibly easy, but they allow you to show off your off the shoulder style and prevent your shoulders and neckline from looking too busy.
5. Wear a Long Necklace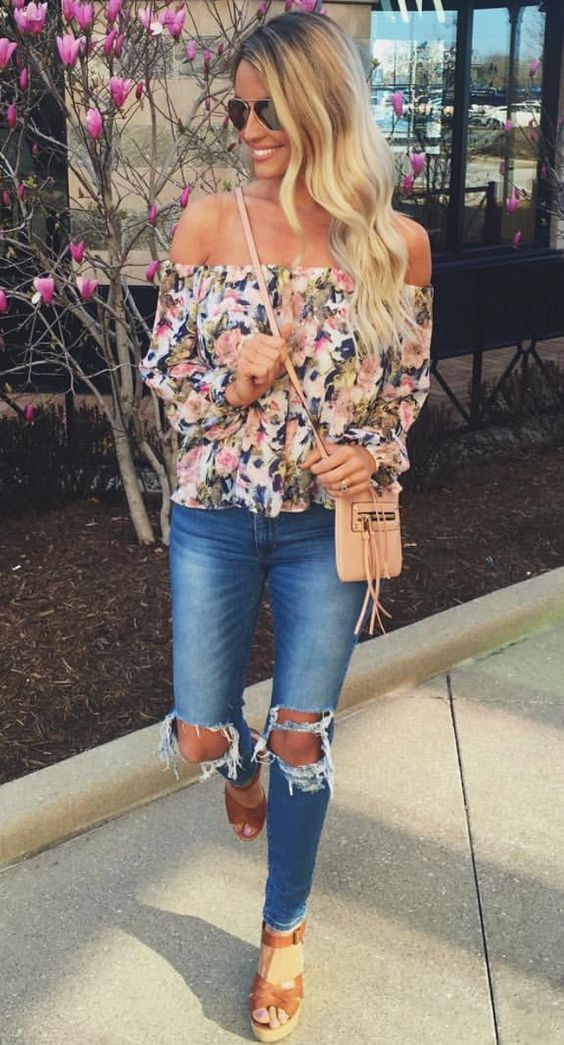 An off the shoulder shirt pairs perfectly with a long necklace. Wearing a long necklace with an off the shoulder shirt helps balance out the look and adds a pop of chic femininity to your casual outfit.
6. Try Long Sleeves

Most people think of off the shoulder shirts as T-shirts. However, they come with long sleeves, as well. Pair a long-sleeved off the shoulder shirt with high-waisted jeans or a long skirt to pull off the off the shoulder look in all seasons.
7. Go For a Button Up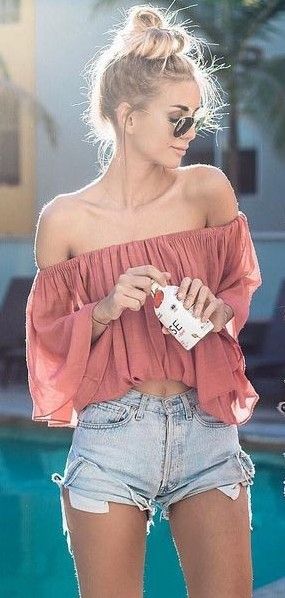 Off the shoulder shirts don't have to be restricted to casual events. Find a button up off the shoulder shirt, pair it with slacks or dark jeans, and you'll be ready to head to work while rocking a fun twist on the off the shoulder shirt style.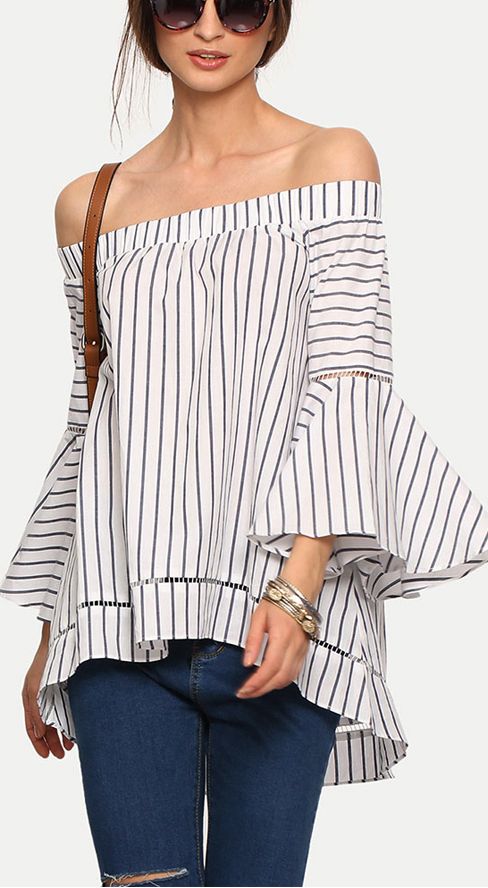 Off the shoulder shirts can be a difficult trend to pull off without looking like you were too rushed to put your clothes on correctly. However, when you do wear these shirts well, they can look both sassy and sophisticated. Use the tips in this post to learn how to pull off off the shoulder shirts in order to rock this popular trend flawlessly.