How to Wear Glitter From Head to Toe
If wearing glitter in some way doesn't make you happy, I don't know what will. Knowing that you radiate with sparkles is a magical feeling, which is why glitter should be a more common component in our everyday style and beauty routines.
If you're a glitter-lover looking for new ways to wear sparkles, keep reading to learn how to wear glitter from head to toe.
1. Wear Glitter Eye Makeup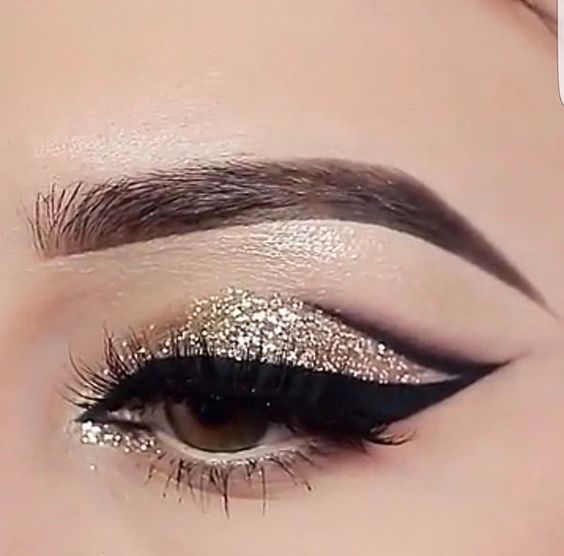 Eye makeup is one of the most common ways to wear glitter, but it's still worth mentioning. Adding shimmer to your eye makeup can transform your look by creating an attention-grabbing finish that looks both impressive and beautiful.
You can transform any eye makeup look into a glittery success by dusting a layer of loose glitter powder over your eyelids after you finish applying your eyeshadow. Another option is to add glitter powder only to the inner or outer corners of your eyelids for a more subtle accent.
Eyeliner is another great place to wear glitter. Simply apply a line of your regular eyeliner first, then top it with a layer of sparkling liner. The base of regular eyeliner helps the glitter liner show up better and adhere to your eyelids more easily.
2. Wear Body Glitter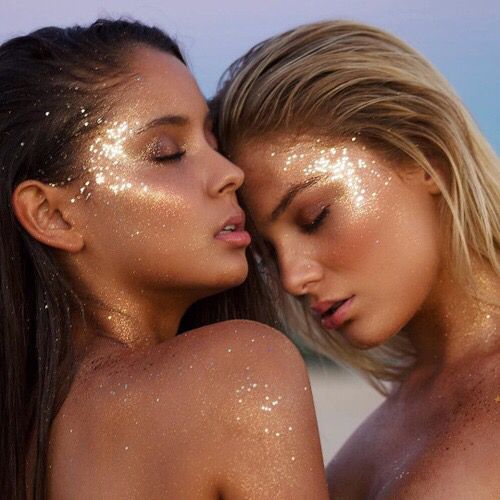 Many people think that glitter powder should only be used on your face to highlight your cheeks or your eyelids. This is not the case, however. You can wear glitter anywhere you want, and it can work well to emphasize and define some of the best features of your body.
Some great places to add glitter to your body are your collarbones, your legs, and your wrists. Glitter won't look too overpowering in these areas, but it will definitely add a noticeable sparkle to your skin.
3. Add Sparkle to Your Nails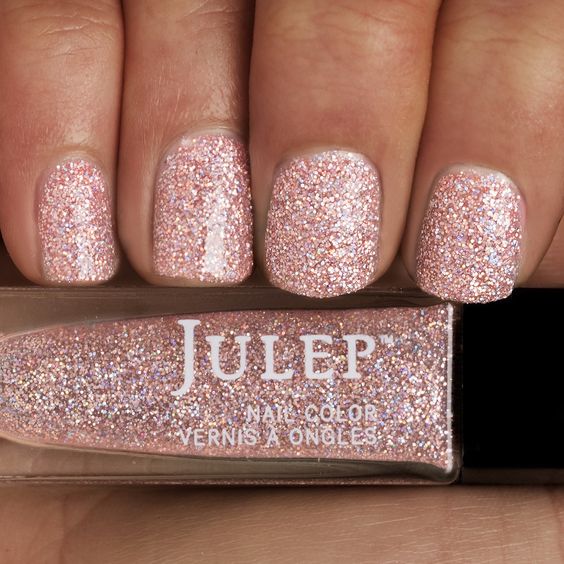 You can really go all out with glitter nails. Getting a manicure or pedicure with straight glitter polish draws immediate attention to your nails. However, you can also get fancier with glitter nail polish by creating an ombré look with a base of matte polish and glitter tips.
4. Use Sparkle Hair Mist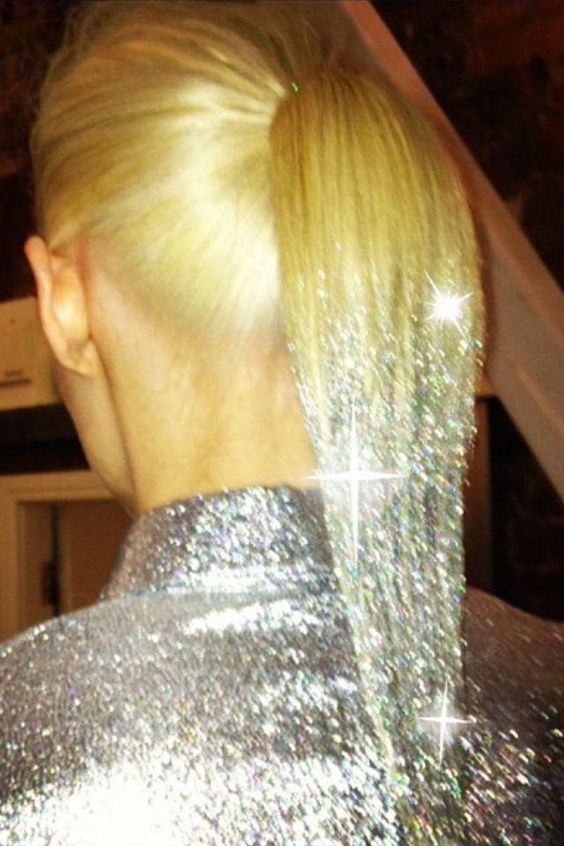 You might not have known that sparkle hair mist exists until this very moment, but it does and it's amazing. After you finish styling your hair, just mist this spray over your entire head to give your hair a subtle sparkling finish.
5. Buy a Glittery Accessory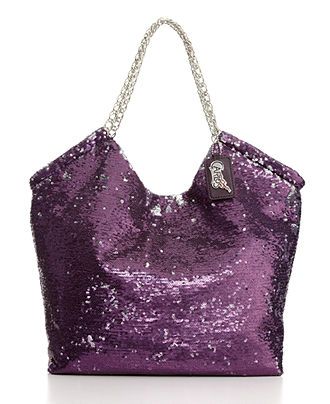 Glitter accessories are perfect because they allow you to add sparkle to your look while keeping your wardrobe staples more neutral.
Purchasing a purse with a bit of shimmer in the fabric is a great choice because you can wear it all the time to make sure you always have some glitter in your look.
6. Add Rhinestones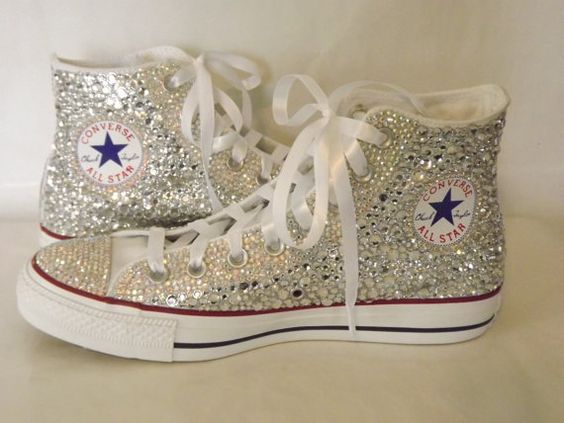 There's nothing wrong with a bit of bedazzlement. Rhinestones can be easily added to a plain T-shirt or a pair of jeans in order to spice up a boring wardrobe choice with some sparkle.
You can even use makeup glue to adhere rhinestones to the corners of your eyes or in your dimples.
7. Don't Be Afraid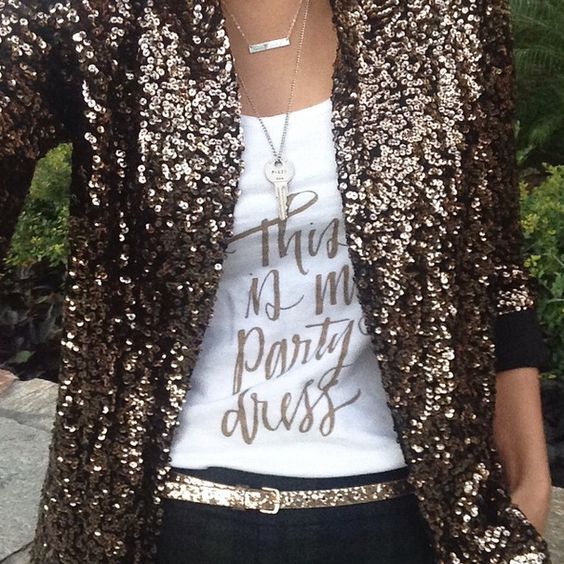 Glitter makes a bold fashion statement. If you're going to wear it within your makeup or your outfit, you need to embrace it proudly. Never be afraid of looking tacky or outdated. Celebrate your glitter and wear it because you believe you deserve to sparkle at all times.

via
The next time you're feeling like your makeup routine or wardrobe choices are getting boring, use this post to remind yourself how to wear glitter from head to toe. Incorporating sparkles into your look adds interest and beauty and ensures that no one will be able to take their eyes off of you.