How to Wear Lena Dunham's Winter-White Lace Dress From the Erdem Pre-Fall 2023 Collection
We've got a new style icon now! Lena Dunham showed us how to wear a winter-white dress this season at the London premiere of Girls, season 3.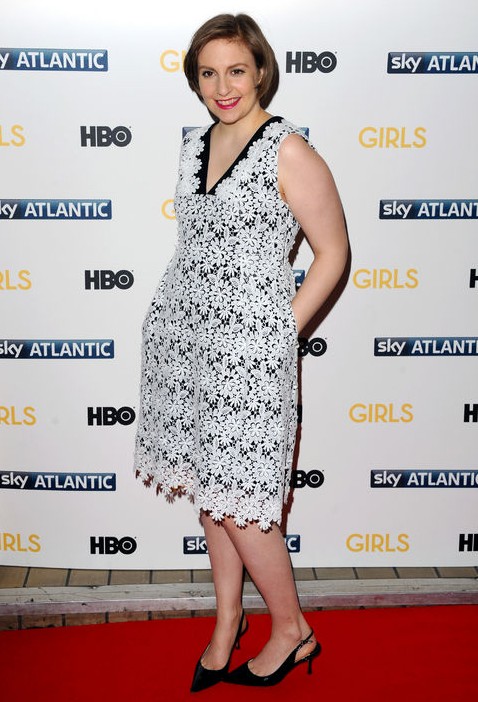 This delicate winter-white lacey dress from the Erdem pre-fall 2014 collection looks really ladylike with her super sweet smiles. Its exquisite flowery lace embroidery counterbalanced the solid black underlay with a totally different color and texture. This big contrast between made a modern-chic sense for its wearer. To finish this pretty look, Lena Dunham paired it with a pair of black slingback Christian Louboutin heels.
Check out some fabulous Lena-inspired winter-white lace dresses with us!