How to Wear Reese Witherspoon's Silky Leopard-Print Blouse and Edgy Waxed Jeans for a Weekend Outfit Look
Have you got an idea of what to wear in the upcoming Friday? Whether it's to go errands or date night out with girls, you need to wear casually yet beautifully to maximize your weekend time. Today, let's have a look at the Golden Globe Winner Reese Witherspoon's outing look to get our weekend outfit inspiration!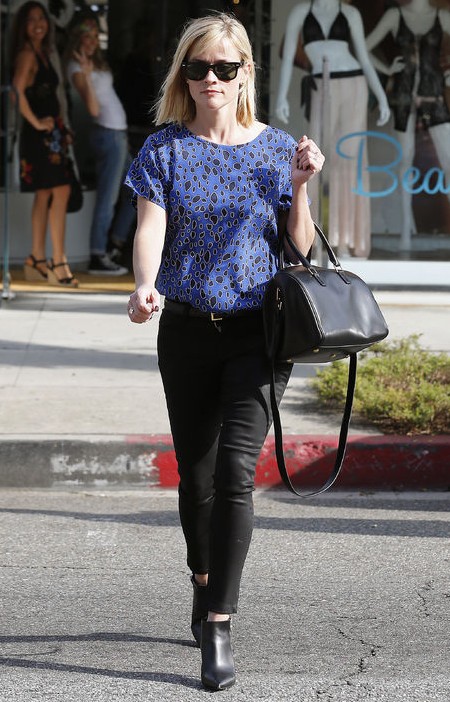 As we can easily tell, she went for a simple silky leopard-print blouse by Sea to start her fresh dressed up style. A pair of edgy-chic waxed jeans is being able to enhance the contemporary and modern sense to the final look. The delicate and luxurious texture will make a compliment to the straightforward cut and silhouette to make the whole look appropriate for almost all occasions at weekends. It is also to be considered a good transition option from day to night with its swift style.
Besides, we can easily accessorize the whole look with any black roomy satchel and mid-heel booties or throw on a celebrity-inspired layer to prevent cold weather.
Shop out the Reese-inspired practical weekend combos right here: